Allied forces destroyed 3 tanks, 8 artillery systems, 6 UAVs and the ZALA complex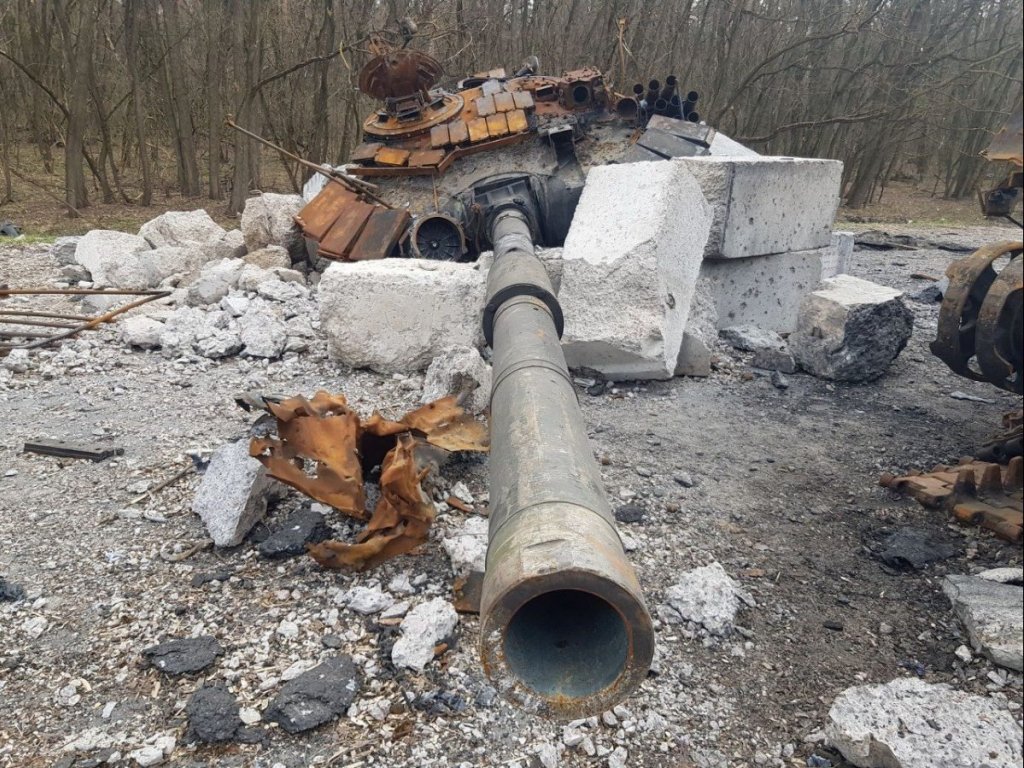 Along the entire line of defense, the enemy uses combat aircraft, multiple rocket launchers, large-caliber barrel artillery, tanks, mortars of various systems, launches missile and bomb strikes on civilian infrastructure, peaceful residential areas.
This was reported by the press service of the Allied Forces.
The occupiers fired on 39 settlements in Donetsk and Luhansk oblasts, destroyed and damaged more than 60 civilian objects: 50 residential buildings, a hospital, a coke plant, a railway station, a construction base, a shopping center, a national police station, a prosecutor's office, a power substation and garage cooperative. The shelling killed at least 14 civilians and injured 15 others.
Ukrainian defenders of the Allied Forces repulsed 9 enemy attacks today. Fighting with the occupier continues at six more locations.
Our brave warriors inflict losses on racist invaders in manpower and equipment.
During the past 24hrs, the servicemen of the Allied Forces destroyed:
3 tanks;
8 artillery systems;
18 units of combat armored vehicles;
1 special armored vehicle;
1 car.
Air defense units shot down one ZALA operational and tactical unmanned aerial vehicle and six Orlan-10 UAVs in the skies of the Ukrainian Donbass.
Ukrainian servicemen continue to bravely and heroically restrain the invasion of the Russian occupiers!
Read also:
The kamikaze drone of the Ukrainian special forces was struck by the tank crew of the occupiers

The Ukrainian military began using M320 grenade launchers

New data on the losses of Russians in the war with Ukraine: more than 29 thousand people, 1,300 tanks

Destroyed DT-30 "Knight" was shown in Vilkhivka

30 OMBR effectively destroyed a Russian truck with ammunition (VIDEO)

From the first shot: NATO howitzer gunners hit the command post of the Russian unit

The occupying army was reduced by 29,200 soldiers - the General Staff of the Armed Forces of Ukraine

Ukrainian paratroopers destroy a unit of the 76th Airborne Assault Division

Ukrainian artillerymen told how they use space reconnaissance to destroy the occupiers
Ukrainian fighters eliminated the Russians and captured the BMP-1
Fighting drone of Air Intelligence defeated the BMP of the occupiers (VIDEO)
In the occupied Energodar, partisans blew up the mayor-collaborator together with the guards (photo)