In the Kharkiv region, soldiers of the Armed Forces of Ukraine shot down another Mi-28N with tail number RF-13628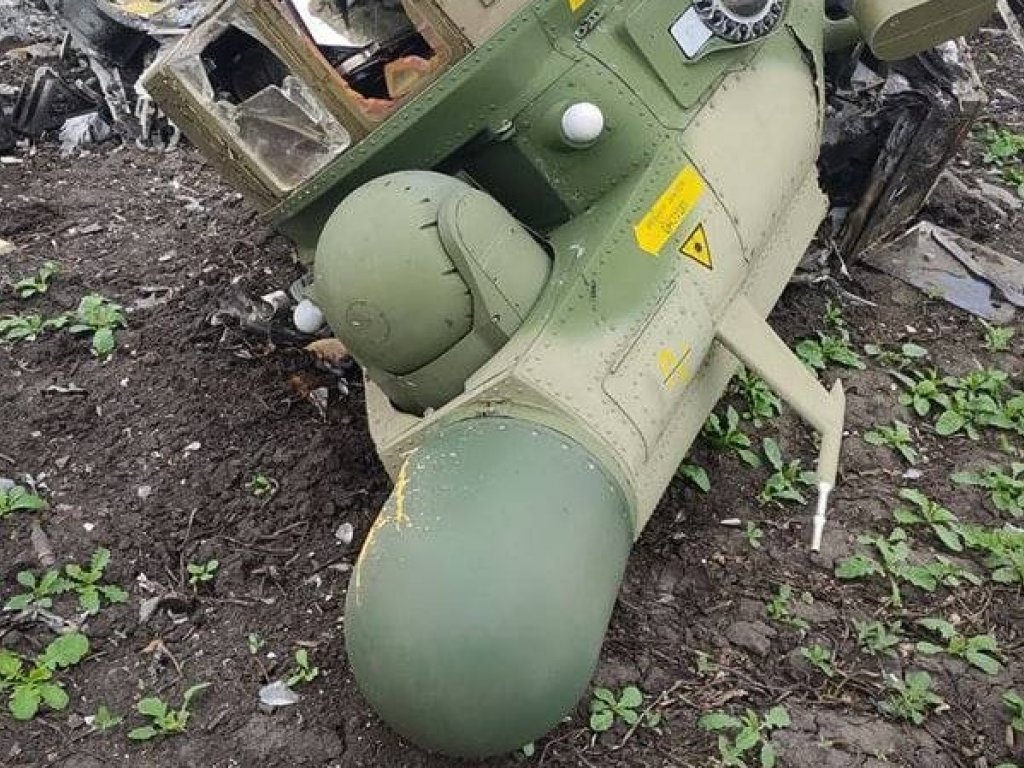 The crash site of a Russian Mi-28N attack helicopter with a tail number of RF-13628.
It was reportedly shot down with a MANPADS operated by the National Guard of Ukraine near Elitne, Kharkiv Oblast .
It is unknown when the incident happened.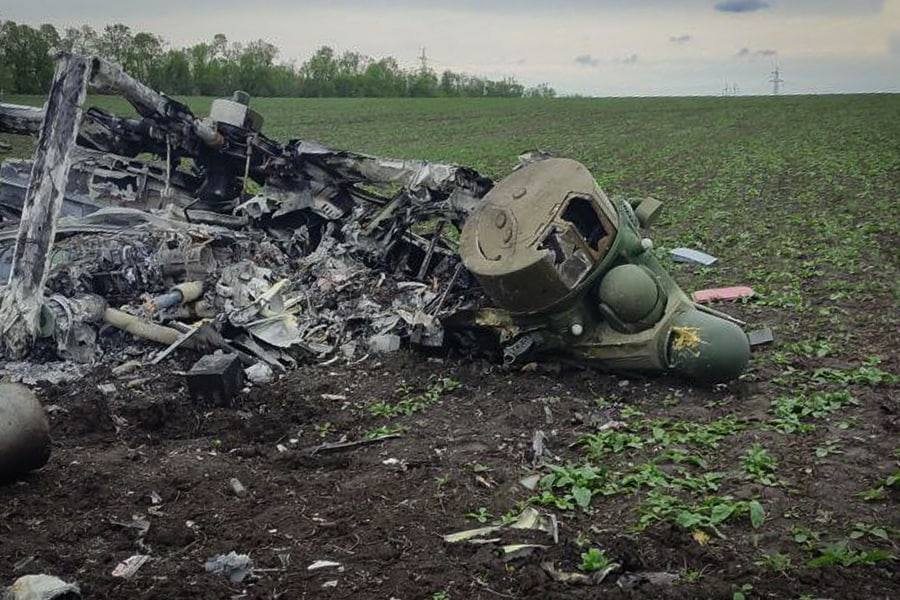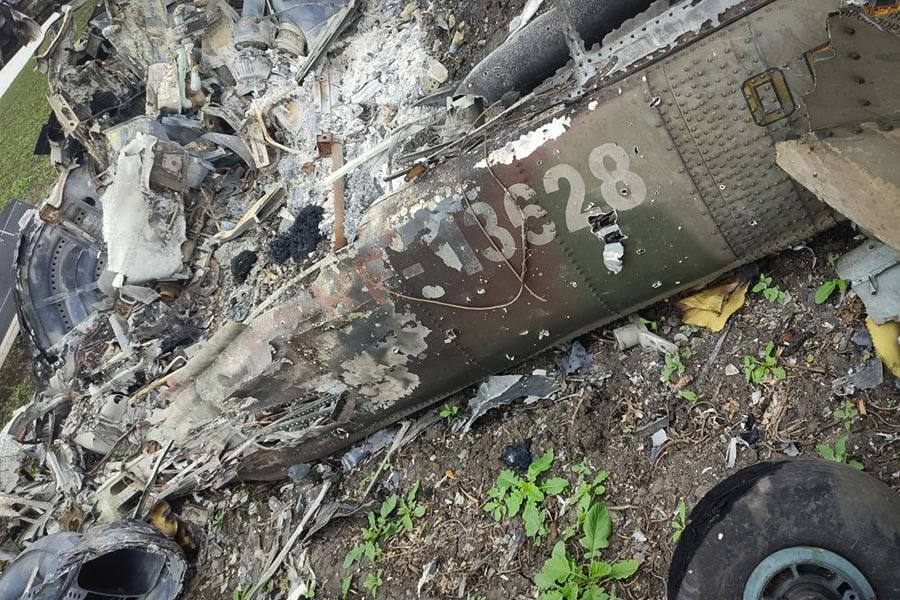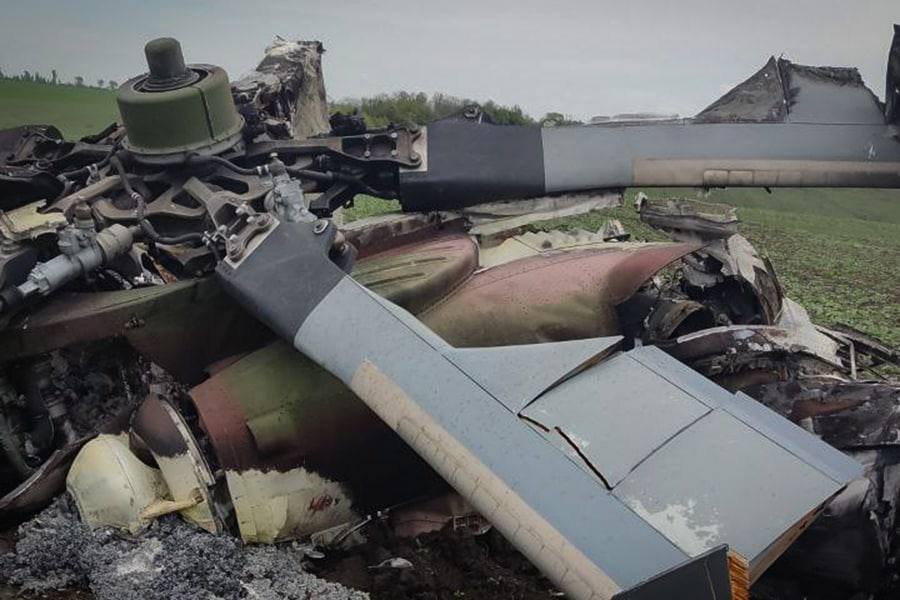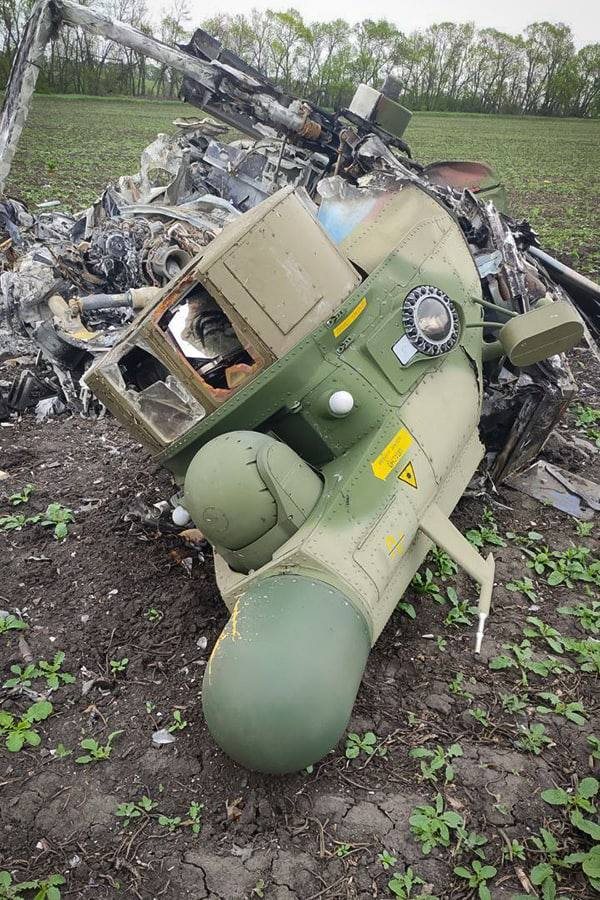 Updated Information
The wreckage of a downed Russian military helicopter was found in the Kharkiv region.
The air defense of the Armed Forces of Ukraine hit the Russian Mi-28H.
Photos with the destroyed aircraft were published by the National Guard of Ukraine.
It is reported that he was shot down from a portable anti-aircraft missile system.
The modified aircraft had to retain all the qualities of the Mi-28 and also meet the specifics of the ground forces: to work not only during the day but also at night.
Also in any weather, have a high level of autonomy and be fairly easy to operate and repair.
The losses of the aggressor in Ukraine increased daily by 300 servicemen - the General Staff of the Armed Forces of Ukraine
"Hell has descended to earth": phosphorus bombs were dropped on Azovstal for the first time. VIDEO
Battle group K2 stopped the attack of enemy tanks in Donetsk region (VIDEO)
The Azov Regiment showed photos of wounded soldiers in Azovstal
19-year-old KPI student Oleksandra Anikieva died at the front