Armed Forces of Ukraine put out of action half of the aviation of the Black Sea Fleet of the Russian Federation with a strike on the airfield "Saki" - Western intelligence (VIDEO)
After explosions at the Russian air base "Saki" in the occupied Crimea, more than half of the aviation of the Black Sea Fleet of the aggressor country was put out of action. Such data, on condition of anonymity, was voiced by a representative of Western intelligence, noting that Ukraine is currently consistently achieving a "kinetic effect" deep behind Russia's lines.
This has a significant impact on the logistical support of the RF Armed Forces and "a significant psychological impact on the Russian leadership." The information, voiced by an unnamed official, was published by Reuters on August 19.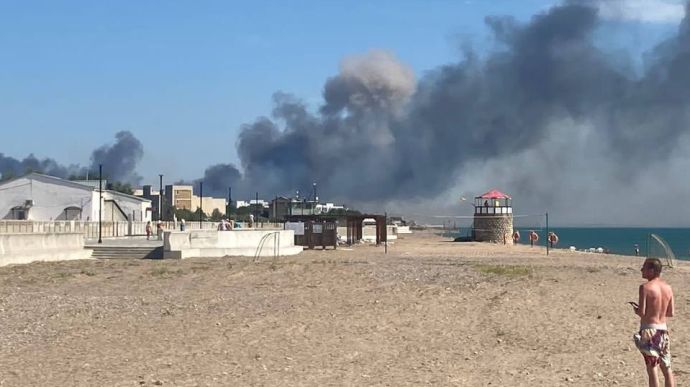 "Now we estimate that the events at the Saki airfield on August 9 put out of action more than half of the combat aircraft of the naval aviation of the Black Sea Fleet," the source said.
He added that Russia's Black Sea Fleet was "struggling to function much more than a coastal defense flotilla," which only occasionally launched missile strikes. Explosions at an air base near Novofedorivka on the western coast of the peninsula thwarted an attempt to threaten an amphibious attack by the invaders on Odessa.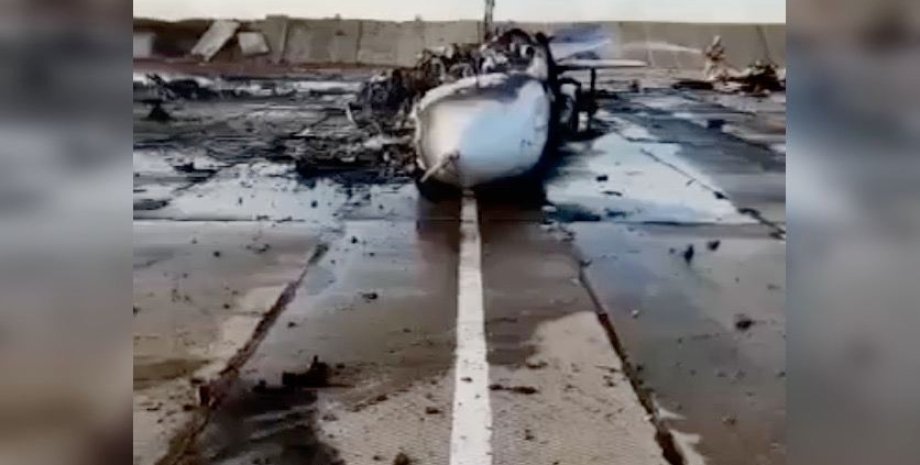 The intelligence official also said that overall the war was in "a moment close to operational stagnation."
"The ground forces of neither side have sufficient concentrated ground combat power to launch effective offensives that would in any way significantly affect the course of the war," he said.
Read also:
In Russia, a junkie son killed his mother, threw her body off the balcony and killed himself by cutting off his penis
Spanish media: Putin's ex-wife sells apartments in Spain
Original sabotage: employees of a Russian defense company "spoiled" Pantsyr air defense system for a blogger's money (PHOTOS)
Analogies of wars: Soviet-Afghan vs. Russian-Ukrainian
Ukrainian Armed Forces destroy enemy electronic warfare system "Palantyn" (video)
How are Russian athletes in uniform going to infiltrate the Olympics? An investigation by Glavkom
Ukrainian paratroopers show how they destroyed a Russian Terminator armored personnel carrier