Assault brigade of the Armed Forces destroyed 2 tanks and 3 enemy infantry fighting vehicles (PHOTOS)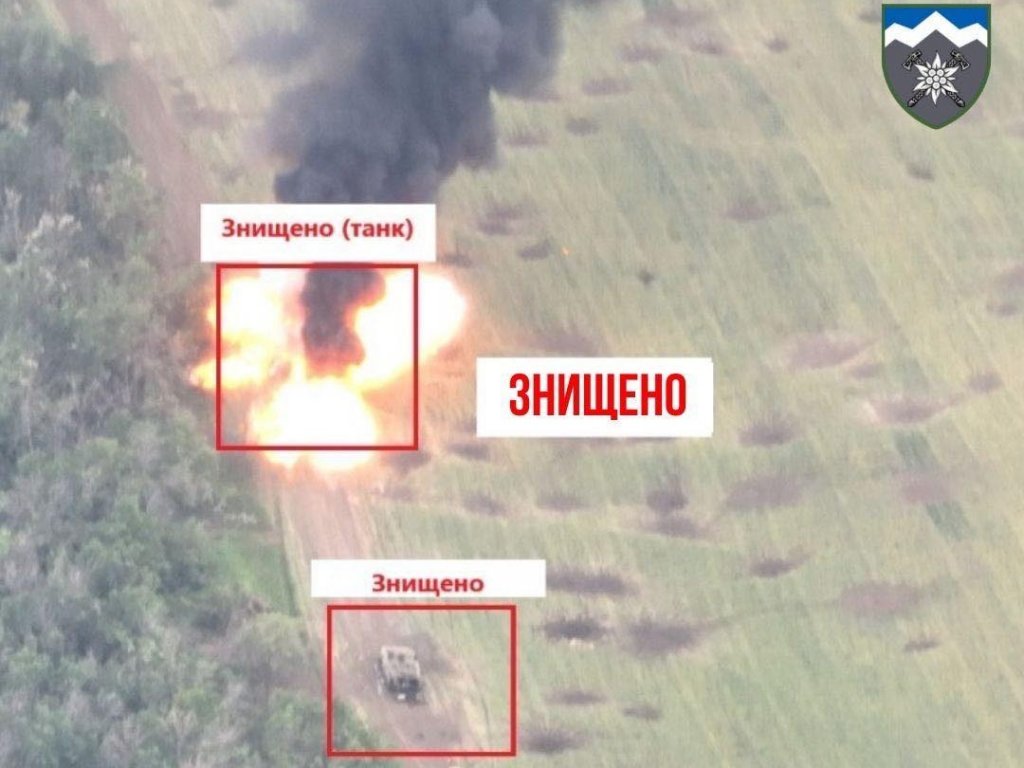 Soldiers of the 10th Mountain Assault Brigade thwarted attempts to advance Russian troops, destroying 2 tanks, three infantry fighting vehicles and a military truck of Russian invaders.
The photo was published on the brigade's Facebook page.
"Thanks to coordinated actions, more than one unit of enemy equipment was destroyed," our defenders said in a statement.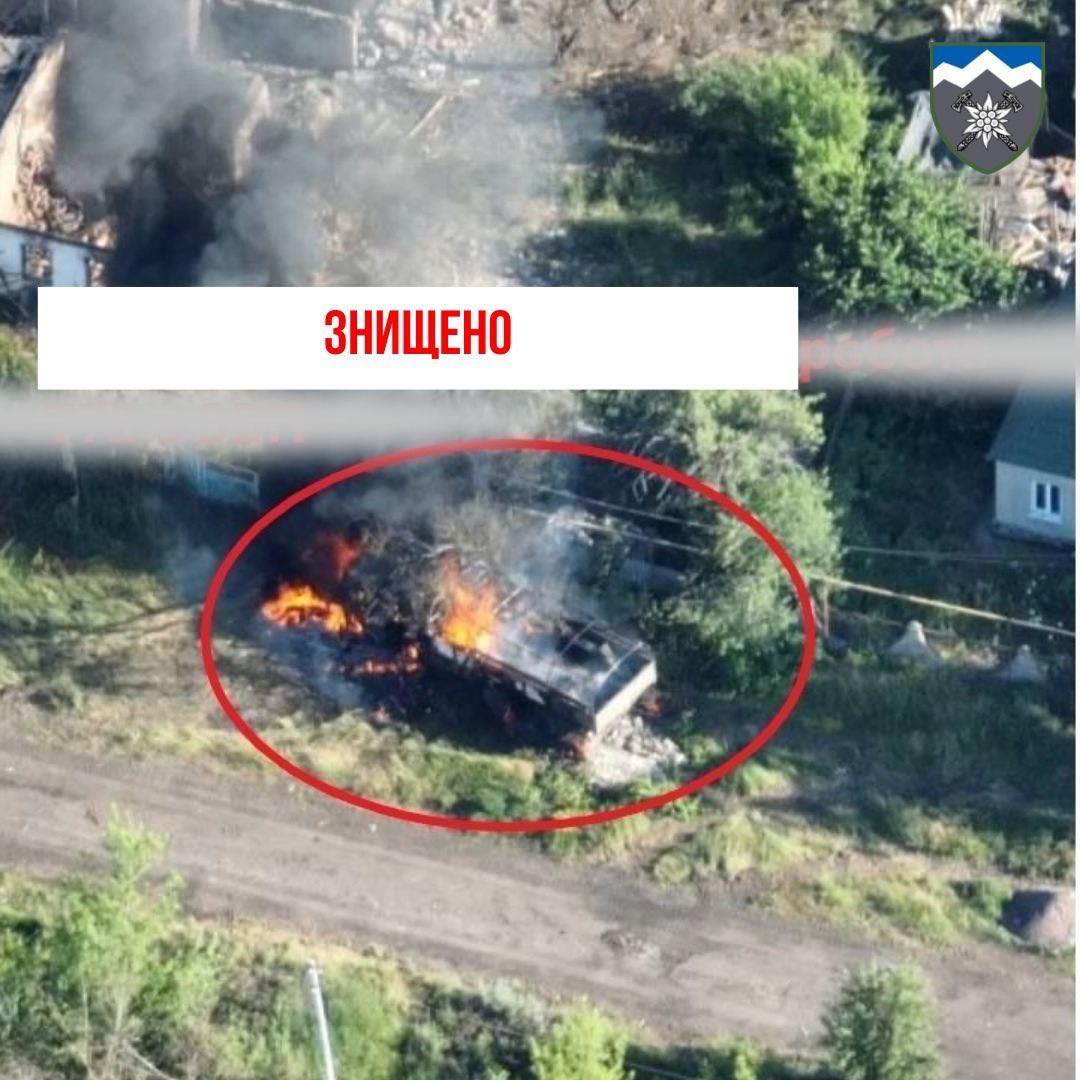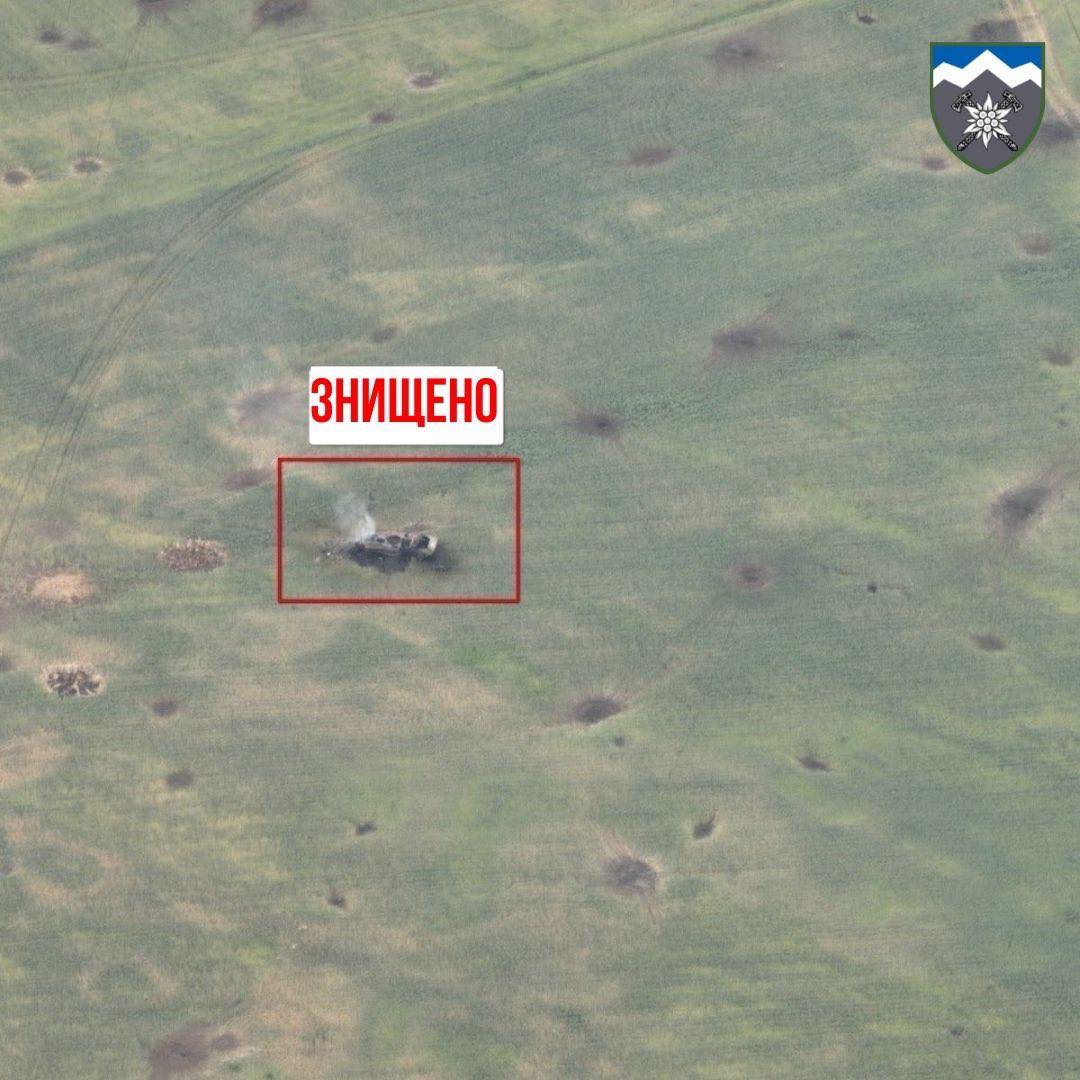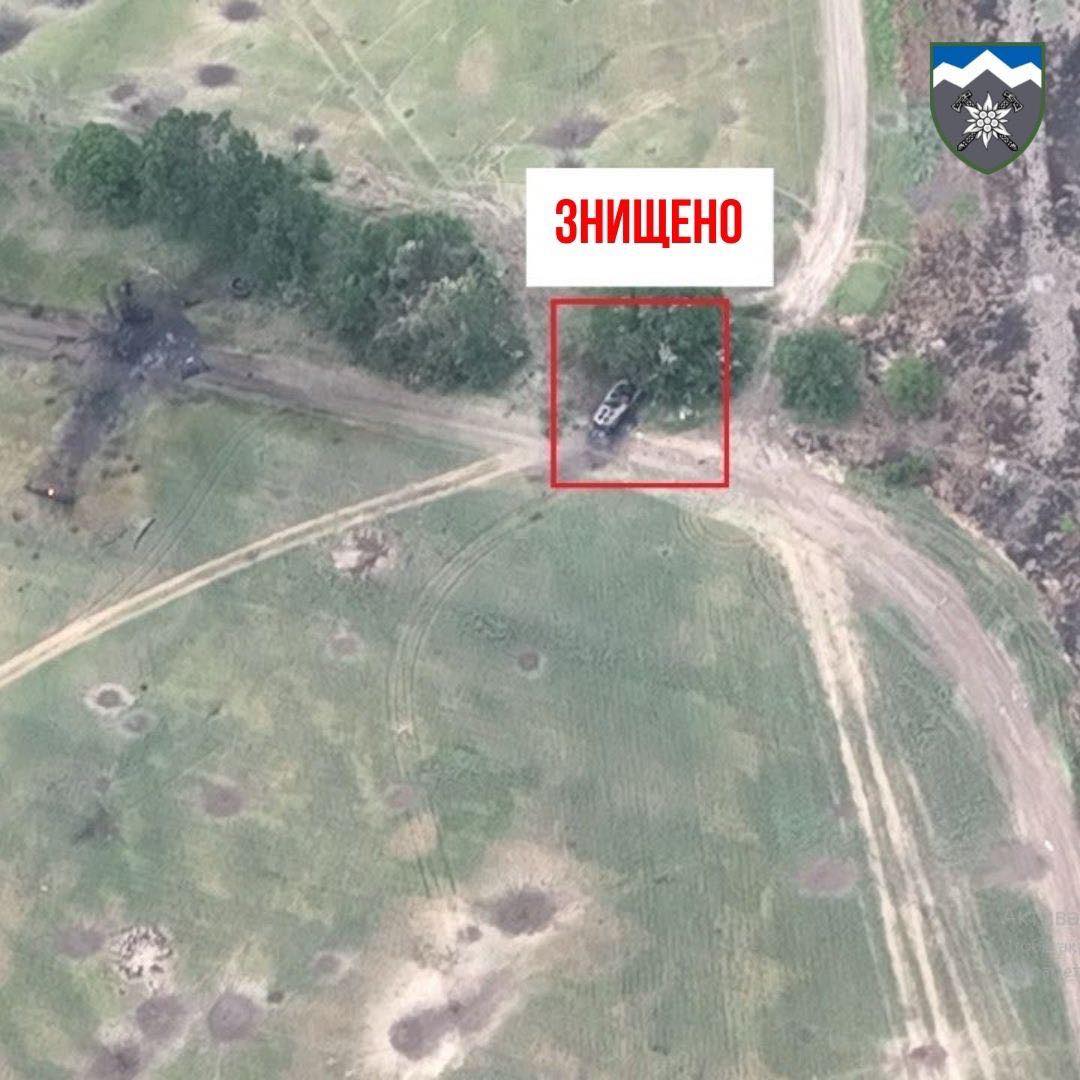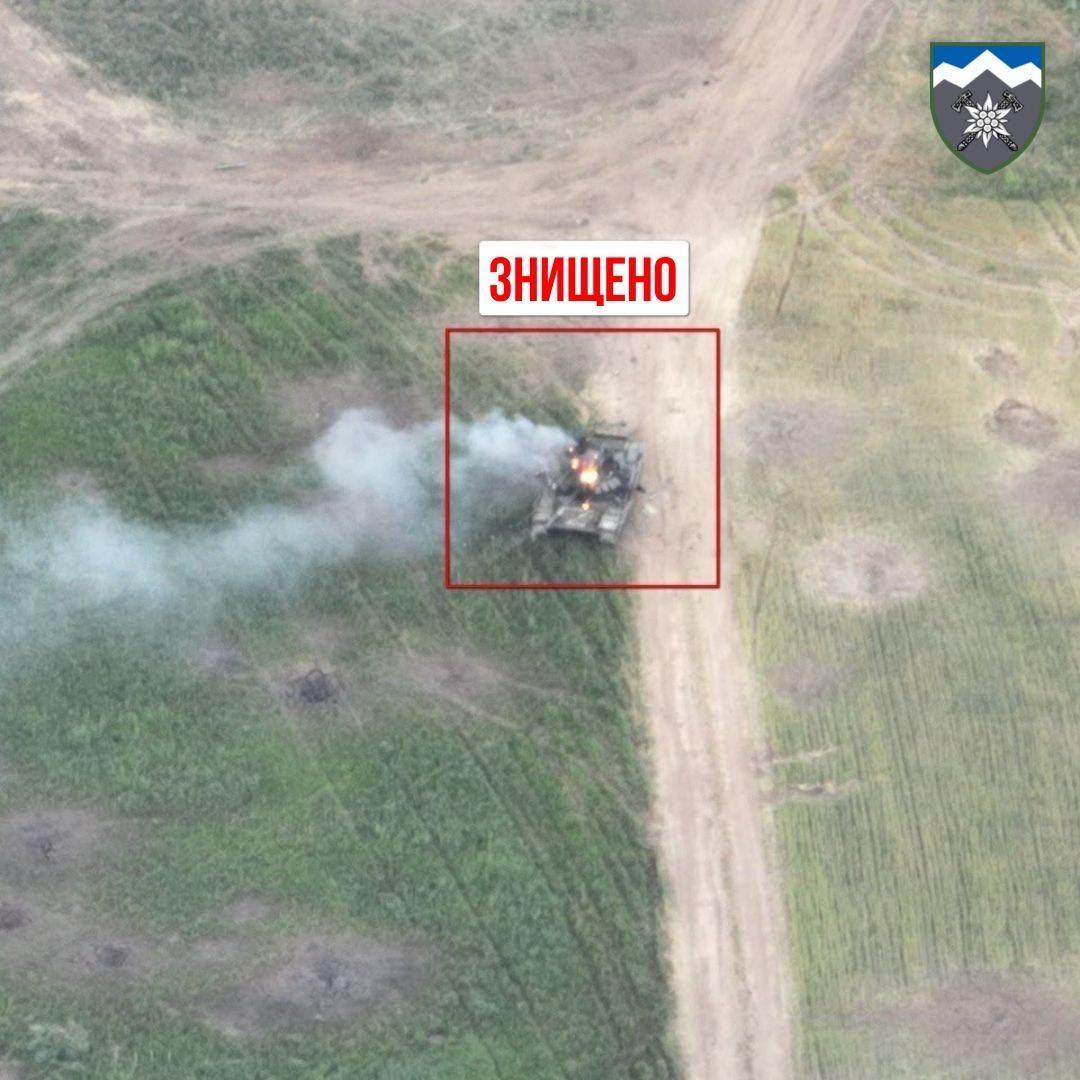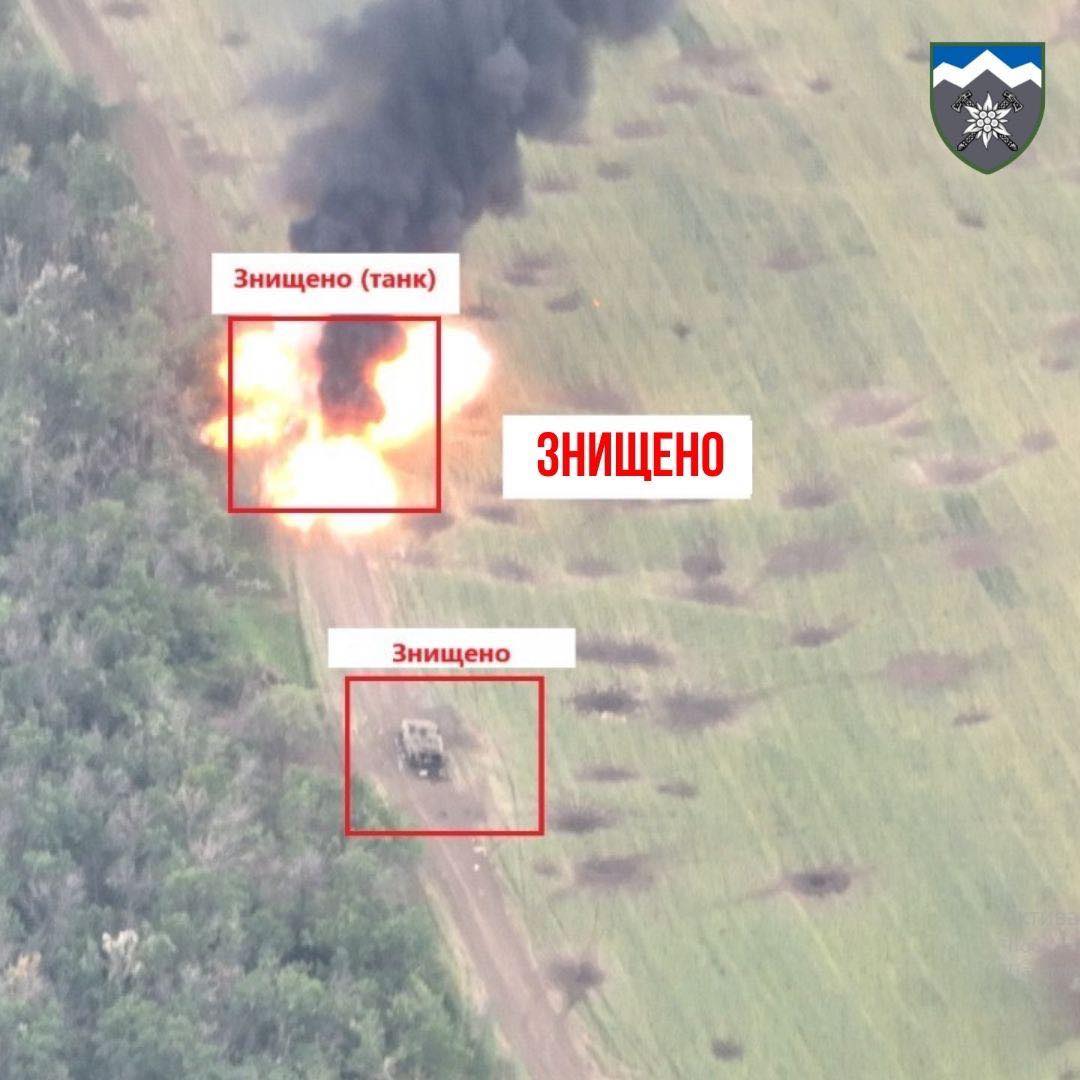 About 10 GShBr
The 10th Detached Mountain Assault Brigade is a military unit of the Land Forces of the Armed Forces of Ukraine. The brigade was formed on October 1, 2015. The main purpose is to conduct hostilities in mountainous and forested areas.
It will be recalled that the Edelweiss of the Armed Forces of Ukraine destroyed the Rosarmia tank with one blow.
Read also:
In Russia, a junkie son killed his mother, threw her body off the balcony and killed himself by cutting off his penis
Spanish media: Putin's ex-wife sells apartments in Spain
Original sabotage: employees of a Russian defense company "spoiled" Pantsyr air defense system for a blogger's money (PHOTOS)
Analogies of wars: Soviet-Afghan vs. Russian-Ukrainian
Ukrainian Armed Forces destroy enemy electronic warfare system "Palantyn" (video)
How are Russian athletes in uniform going to infiltrate the Olympics? An investigation by Glavkom
Ukrainian paratroopers show how they destroyed a Russian Terminator armored personnel carrier