"Black Cossacks" shot down an enemy Su-25 attack aircraft in Donetsk region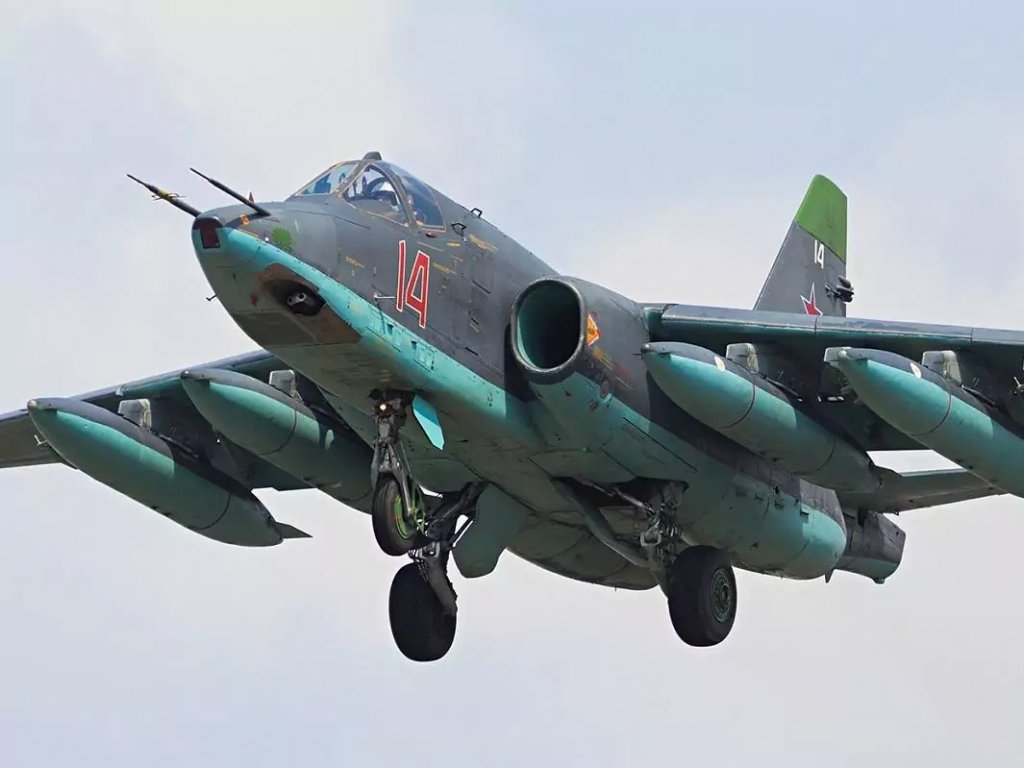 Soldiers of the 72nd Black Cossack Brigade shot down a Su-25 attack aircraft in Donetsk region.
This was reported on the Facebook page 72 OMBr them. Black Cossacks.
"There are also many pests in the sky, but one less. The Su-25 racist decided to ask: "Who is here?" The answer was immediate. He gasped loudly and brightly, "the statement reads.
It is noted that an enemy plane was shot down from the Igla anti-aircraft missile system.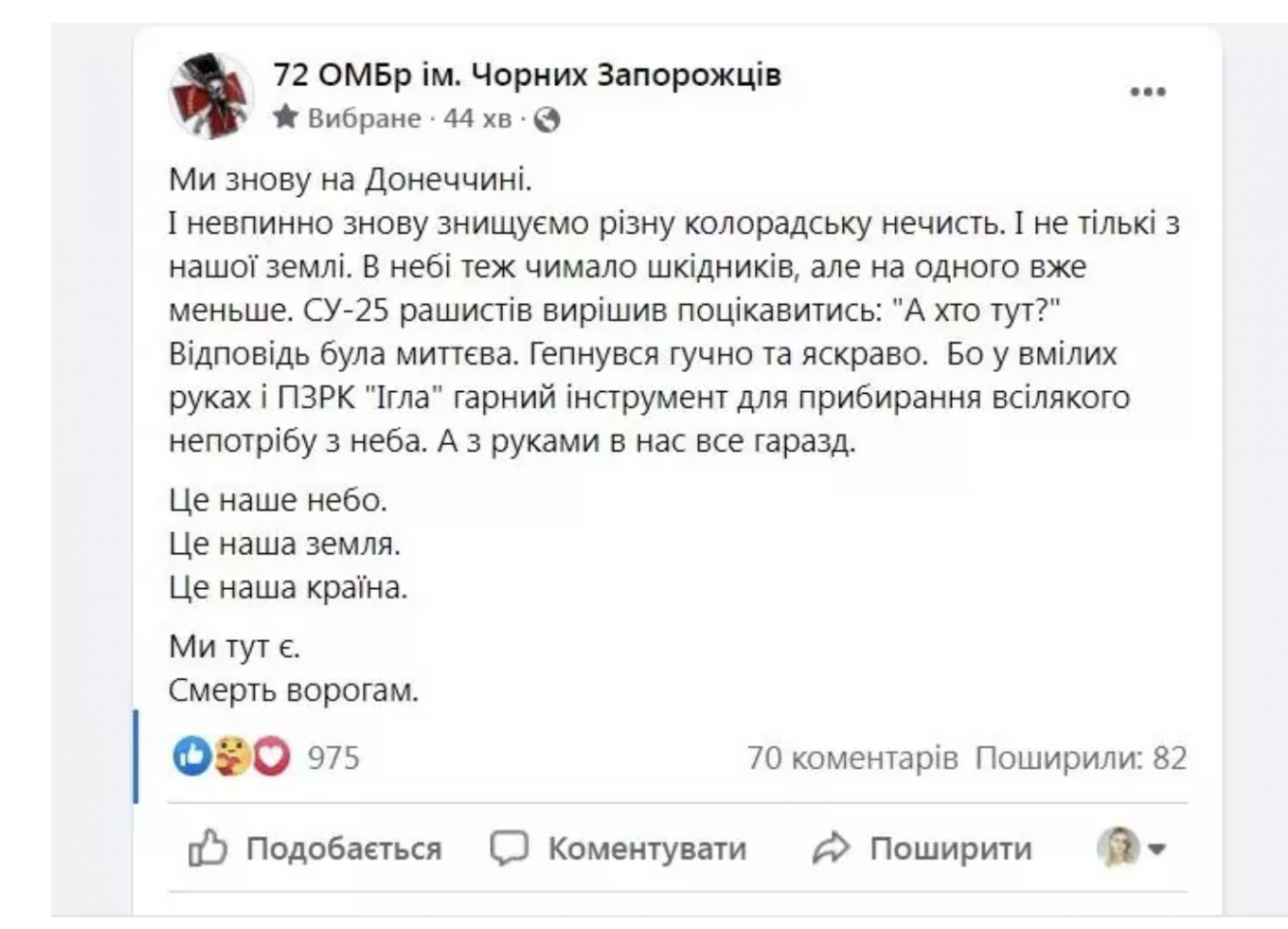 In the comments, users write that the pilot of the Russian occupiers, who was driving the downed Su-25 attack aircraft, the soldiers of the 72nd Brigade managed to capture.
Note that the Su-25 is a single armored subsonic attack aircraft designed to provide air support in the combat zone day and night in terms of visual visibility of the target, as well as - the destruction of objects with specified coordinates in case of flight weather. The target may be ground and surface targets, as well as low-altitude, slow-moving air targets (helicopters and transport aircraft).
About 72 OMBr them. Black Cossacks
The 72nd separate mechanized brigade named after the Black Cossacks is a military formation of mechanized troops of the Armed Forces of Ukraine. The brigade was established in 2002 on the basis of the 72nd Guards Mechanized Division. Since 2014, the brigade has participated in the war in eastern Ukraine. In the summer of 2014, the brigade units fought hard on the Russian-Ukrainian border, in the Azov region, and in the winter of 2016 - near Avdiivka in the industrial zone. In August 2017, the brigade received an honorary title in honor of the military formation of the UPR - Black Cossacks.
Read also:
Regular speeding: a people's deputy from "Batkivshchyna" Andrii Nikolayenko hit an 18-year-old girl to death
The losses of the invaders are approaching 250 thousand soldiers - data from the General Staff
How Russia hit high-rise residential buildings in Ukraine this year
Ukraine stopped one step away from the "bronze" at the Fencing Championship in women's team saber
Explosions in Moscow: the Ministry of Defense of the Russian Federation commented on the night attack by drones
The Armed Forces of Ukraine destroyed the Strela-10 enemy air defense system near Bakhmut (VIDEO)
Ukrainian defenders eliminated the Russian top colonel Yevgeny Vashunin, who commanded the "Leningrad Regiment"