Chinese journalists managed to accidentally film the flight of Russian tank T-72B3 into space near Mariupol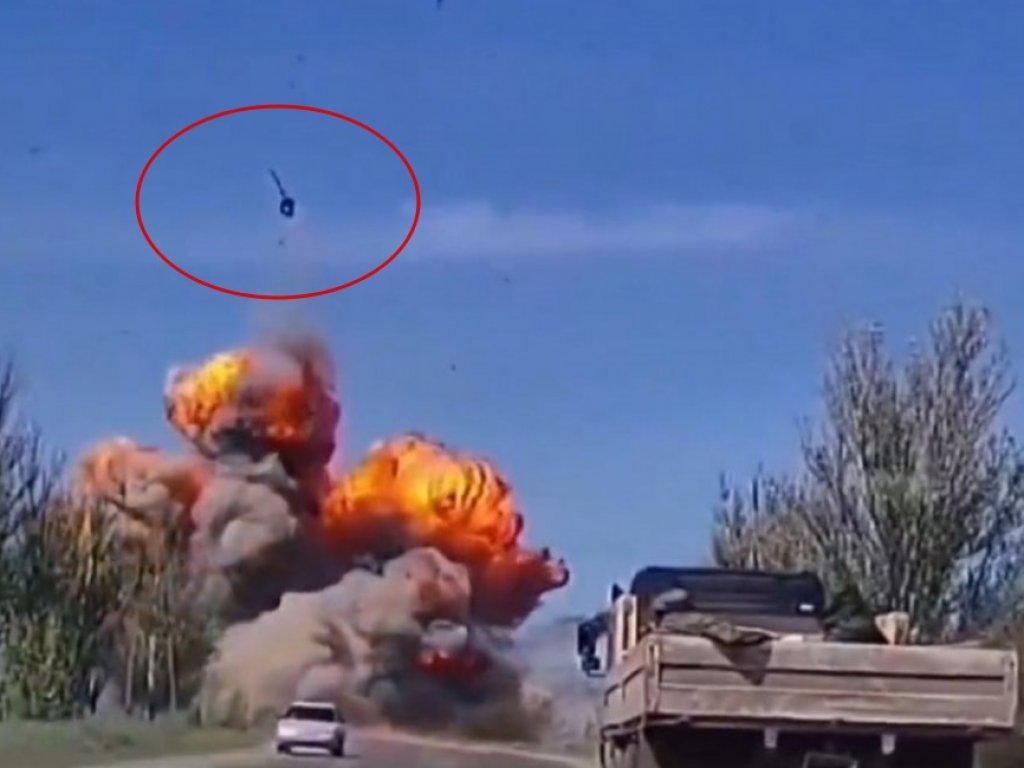 Russia's T-72B3 Turret Toss Sets a New World Record: 100m in the Air (Video)
As seen in the video, there are no equals for Russian army tanks in the "turret toss competition." Defenders of Ukraine appear to have updated their "record" for tearing off the turret of a Russian tank. It was confirmed by a video shot by Chinese Phoenix Television.
When Russia's T-72B3 was penetrated, its ammunition detonated, and the turret rose up in the sky by about 100m, based on its dimensions.
The location and date of the successful "record attempt" are May 6 and 7. It's unclear who exactly helped "update" the record. However, the video clearly shows that it was a complete surprise for the occupiers. Most likely, they simply did not anticipate a strike.

The previous leader was responsible for the March 23 detonation.
Many factors influence turret separation, including full-packed ammo, shell type, and even shell placement. When shells do not explode simultaneously, and even when the turret hatches position, the course of detonation takes its toll.
Read also: Russian soldiers leave a witty caption on their TOS-1 Solntsepyok flame thrower (Photo)
The enemy has minus 350 occupiers, 17 tanks and 2 helicopters per day. Statistics from the General Staff of the Armed Forces
In the Kharkiv region, the Ukrainian Armed Forces killed 30 Russian servicemen and took two prisoners