Coins with Ukrainian national symbols were issued in the United States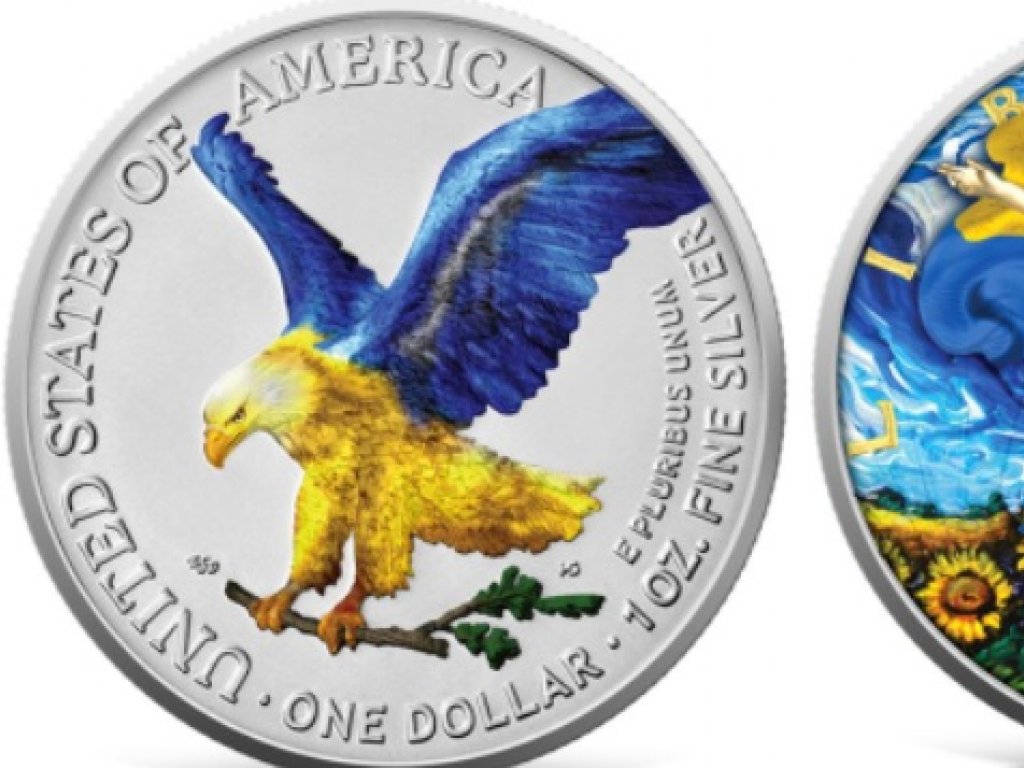 Ukraine's heroic struggle is gaining more and more vivid numismatic incarnations. For example, silver investment coins were issued in the United States, the design of which reflects many Ukrainian national symbols.
This is stated on the Facebook page of the NBU Money Museum .
"American silver investment coins with denominations of 1 US dollar in 2022 issue are among the coins that perpetuate the courageous resistance of Ukrainian defenders to the Russian occupiers and the desire of Ukrainians to defend their independence and sovereignty.
The reverses of both coins depict a woman who embodies the image of Freedom. The design of the reverse side of the coin is based on a sketch by the artist and medalist Adolf Alexander Weinman "Walking Freedom", - said in a statement.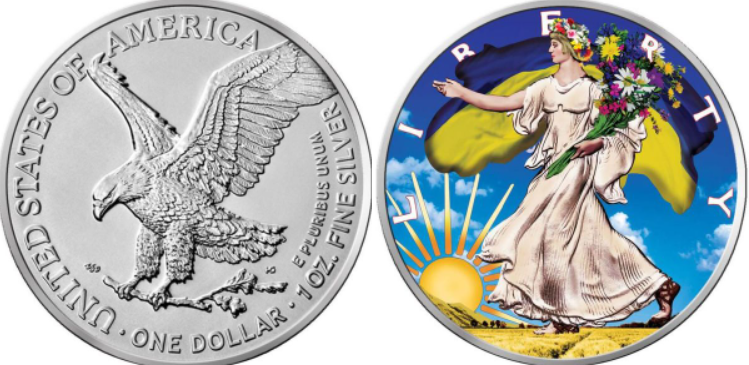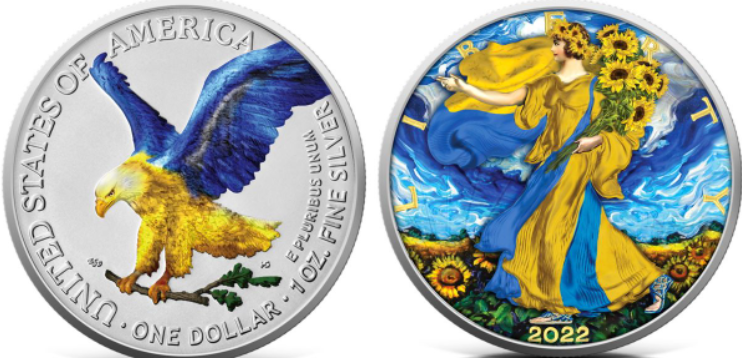 The design of investment coins of 2022 reflects many Ukrainian national symbols. On the reverse of the first coin around the woman in a flower wreath flutters a blue and yellow flag.
On the reverse of the second, Svoboda is dressed in the colors of the Ukrainian flag and walks across a field of sunflowers. In addition, a woman's wreath is made of sunflowers, and she holds a bouquet of these flowers in her hands.
The sunflower has long been considered a Ukrainian symbol of love for the Motherland. Sunflower inflorescences have also become a symbol of mourning for Ukrainian heroes killed in the Donbass and a symbolic embodiment of the Day of Remembrance of Defenders of Ukraine, which is celebrated annually on August 29.
Read also: Odessa was attacked by 7 Russian missiles: shopping center burned down in Fontanka, all houses near without windows (video of the moment and photos of the consequences)
Javelin blew up the occupiers' tank
The aggressor has already lost 26,000 personnel and a total of more than 7,500 weapons in Ukraine