Dmytro Kuleba and Anthony Blinken discussed arms supplies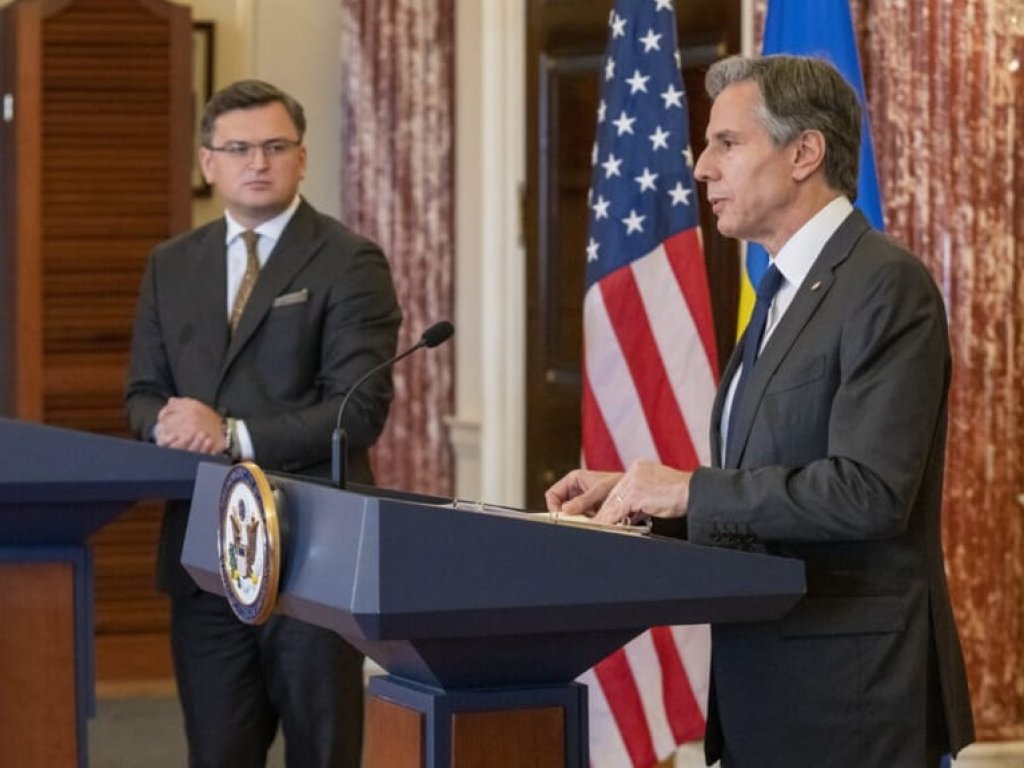 Ukrainian Foreign Minister Dmytro Kuleba held talks with US Secretary of State Anthony Blinken on arms supplies and Ukrainian food exports.
He announced this on Twitter.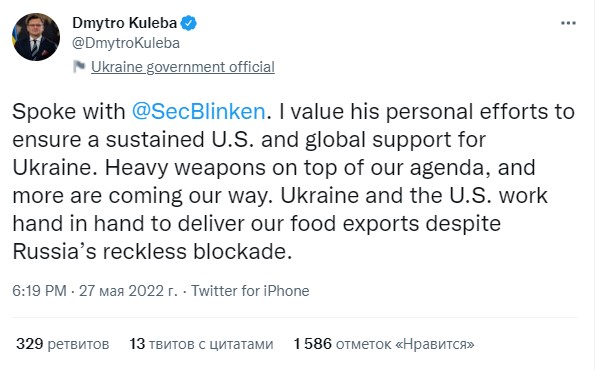 "I had a conversation with Secretary Blinken. I appreciate his personal efforts to ensure continued support for Ukraine from the United States and the world. Heavy weapons are at the top of our agenda, and more awaits us. Ukraine and the United States are working side by side on the issue of supplies of our food exports, despite the irresponsible blockade by Russia, "said Dmytro Kuleba.
Read also:
In Russia, a junkie son killed his mother, threw her body off the balcony and killed himself by cutting off his penis
Spanish media: Putin's ex-wife sells apartments in Spain
Original sabotage: employees of a Russian defense company "spoiled" Pantsyr air defense system for a blogger's money (PHOTOS)
Analogies of wars: Soviet-Afghan vs. Russian-Ukrainian
Ukrainian Armed Forces destroy enemy electronic warfare system "Palantyn" (video)
How are Russian athletes in uniform going to infiltrate the Olympics? An investigation by Glavkom
Ukrainian paratroopers show how they destroyed a Russian Terminator armored personnel carrier