Elon Musk in Russian called the pro-Russian politician from Britain a comrade: a photo fact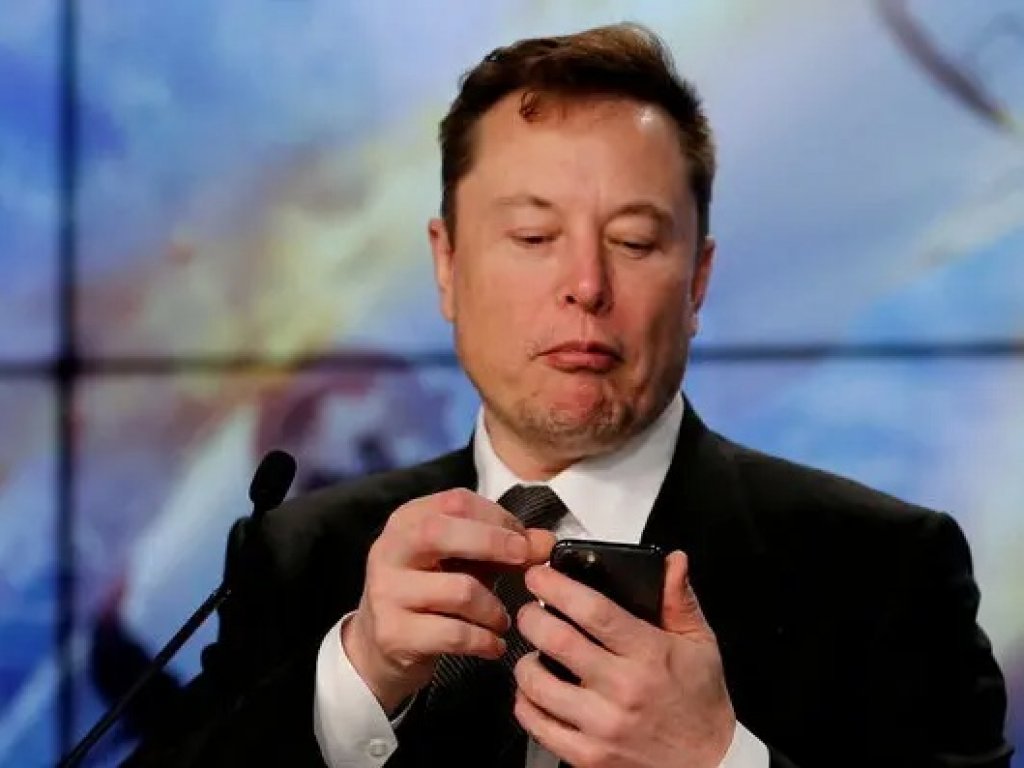 SpaceX owner Elon Musk, who supported the Ukrainian people in the fight against Russia, subtly patrolled George Galloway. As you know, this British left-wing politician is mega-active in the interests of the Putin regime and is a Ukrainophobe.
Twitter has begun tagging Halloway's profile as a media account that is directly linked to the Russian government. Appropriate labeling is now reflected in all tweets of the politician and journalist. In response, he was outraged and threatened the social network with a lawsuit. He stated that he did not work for the Russian media, and the social network's label about his connection with the Russian government was a lie. In addition, Galloway even dragged Ilona Mask in a tweet, which in turn played a nasty joke on him. As you know, on April 25, Musk agreed to buy Twitter for $ 44 billion, and in May put an agreement to purchase the social network on pause.
So, Musk, with his inherent sense of humor, came to the comments and wrote a humorous comment in Russian to a pro-Russian politician from Britain in response:
"I'm sorry, comrade."
He did not comment on Galloway's words.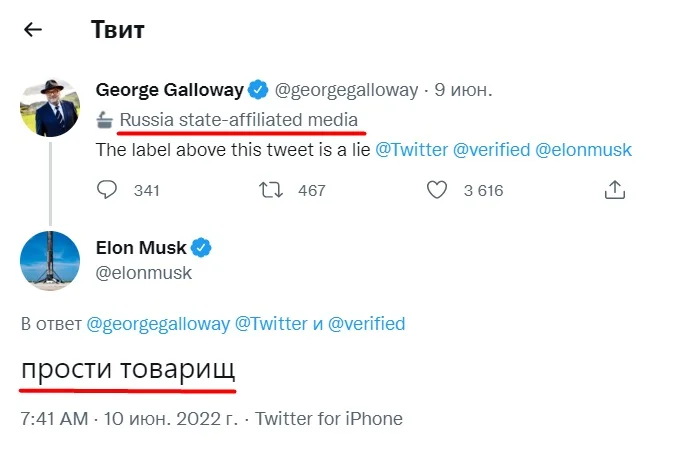 What is known about George Galloway
Galloway is a former member of the British Parliament and chairman of the British Workers' Party, a journalist and TV presenter . He worked for the Russian propaganda international TV channel RT, formerly known as Russia Today. On the TV channel, he hosted a program called "Sputnik" (Sputnik). He also hosted The Mother of All Talk Shows on Sputnik radio.
Zelensky invited Mask to Ukraine
As you know, after the full-scale Russian invasion of Ukraine on February 24, 2022, the founder of SpaceX, businessman Elon Musk opened access to Ukrainians to the Starlink satellite Internet. The Starlink system provides wireless Internet access in remote areas of the Earth and helps the Ukrainian army track and destroy the Russian occupiers.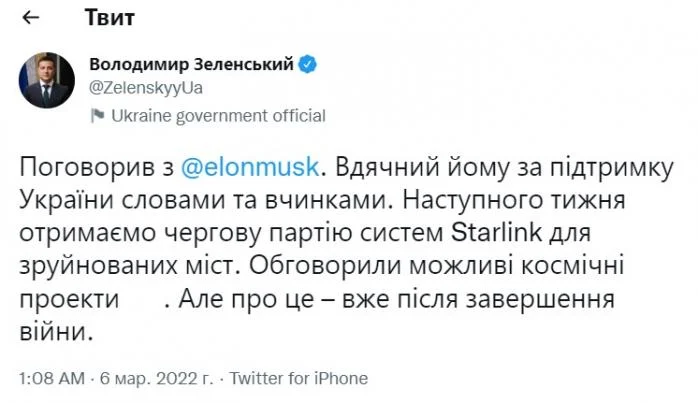 Back in March, President Volodymyr Zelensky spoke via video link with Ilona Mask. In his Twitter, the head of state said that he was grateful to the businessman for his support of Ukraine in words and deeds. Zelensky's Instagram also featured a video of a conversation with Mask, in which the president invites the founder of SpaceX to Ukraine.
Read also:
The losses of the invaders are approaching 250 thousand soldiers - data from the General Staff
How Russia hit high-rise residential buildings in Ukraine this year
Ukraine stopped one step away from the "bronze" at the Fencing Championship in women's team saber
Explosions in Moscow: the Ministry of Defense of the Russian Federation commented on the night attack by drones
The Armed Forces of Ukraine destroyed the Strela-10 enemy air defense system near Bakhmut (VIDEO)
Ukrainian defenders eliminated the Russian top colonel Yevgeny Vashunin, who commanded the "Leningrad Regiment"
China secretly sold drones to Russia for more than $100 million - Politico