Fire show in the Kherson region: the Armed Forces of Ukraine destroyed the "Grad" anti-aircraft missile defense system and the composition of the BC of the Russians (VIDEO)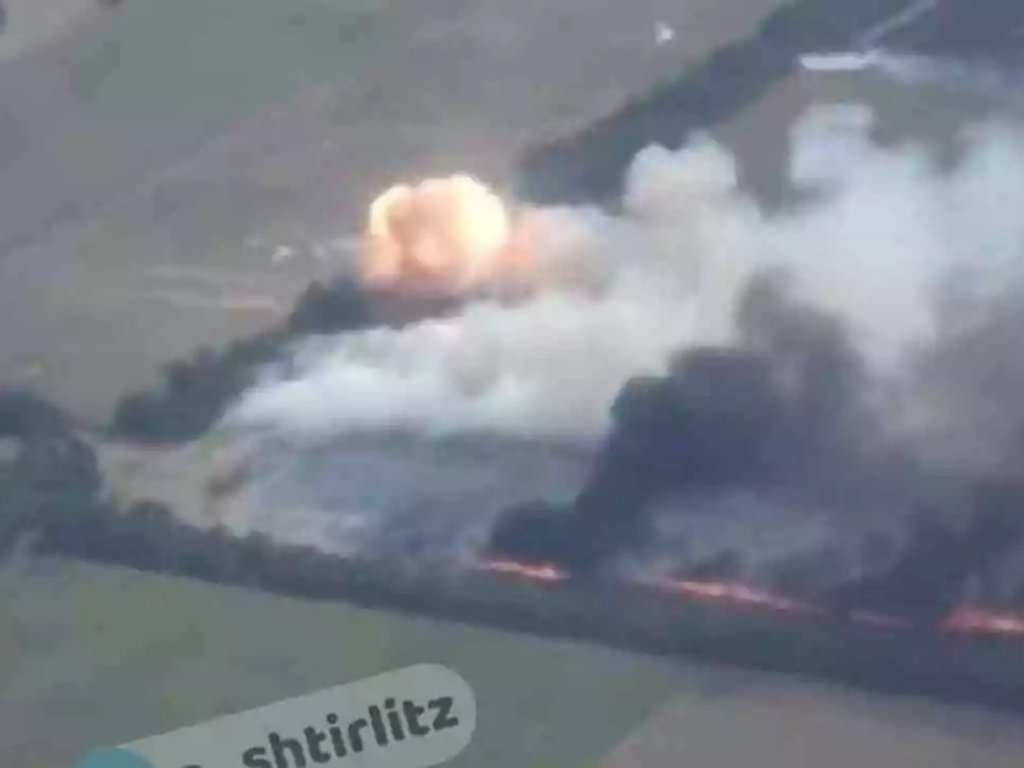 Ukrainian gunners destroyed the Russian Grad anti-aircraft missile defense system and the field storage of ammunition for the jet system.
This was announced by the officer of the Armed Forces of Ukraine Anatoly Shtefan on Twitter.
According to him, after the destruction of the enemy rocket salvo system "Grad", aerial reconnaissance noticed a warehouse with ammunition nearby. After that, the gunners struck again, destroying the projectiles for the RSV.
"Minus art of the enemy! Our fighters in the Kherson region destroyed the BM-21 "Grad" rocket salvo fire system from Rashi. But we didn't stop there, the aerial reconnaissance noticed activity in the thickets, they established that the occupiers had organized a BC warehouse there," Stefan wrote.
About RSZV "Grad"
BM-21 "Grad" is a 122 mm rocket salvo fire system. Developed in the USSR, it was produced on the basis of the Ural-375 truck chassis with a 2B5 launcher installed. BM-21 "Grad" is a development of the Katyusha salvo fire system, as well as the basis for other systems, in particular the 9K55 "Grad-1". The maximum attack range is 42 km.
Designed for general fire support of divisions and brigades, destruction of manpower, armored vehicles and non-armored vehicles. In addition, the RSZV is used to destroy field fortifications, set up minefields, smoke screens and radio jams, create ignition sources, illuminate the battlefield, conduct agitation.
Read also:
In Russia, a junkie son killed his mother, threw her body off the balcony and killed himself by cutting off his penis
Spanish media: Putin's ex-wife sells apartments in Spain
Original sabotage: employees of a Russian defense company "spoiled" Pantsyr air defense system for a blogger's money (PHOTOS)
Analogies of wars: Soviet-Afghan vs. Russian-Ukrainian
Ukrainian Armed Forces destroy enemy electronic warfare system "Palantyn" (video)
How are Russian athletes in uniform going to infiltrate the Olympics? An investigation by Glavkom
Ukrainian paratroopers show how they destroyed a Russian Terminator armored personnel carrier