In Russia, a military transport plane IL-76 crashed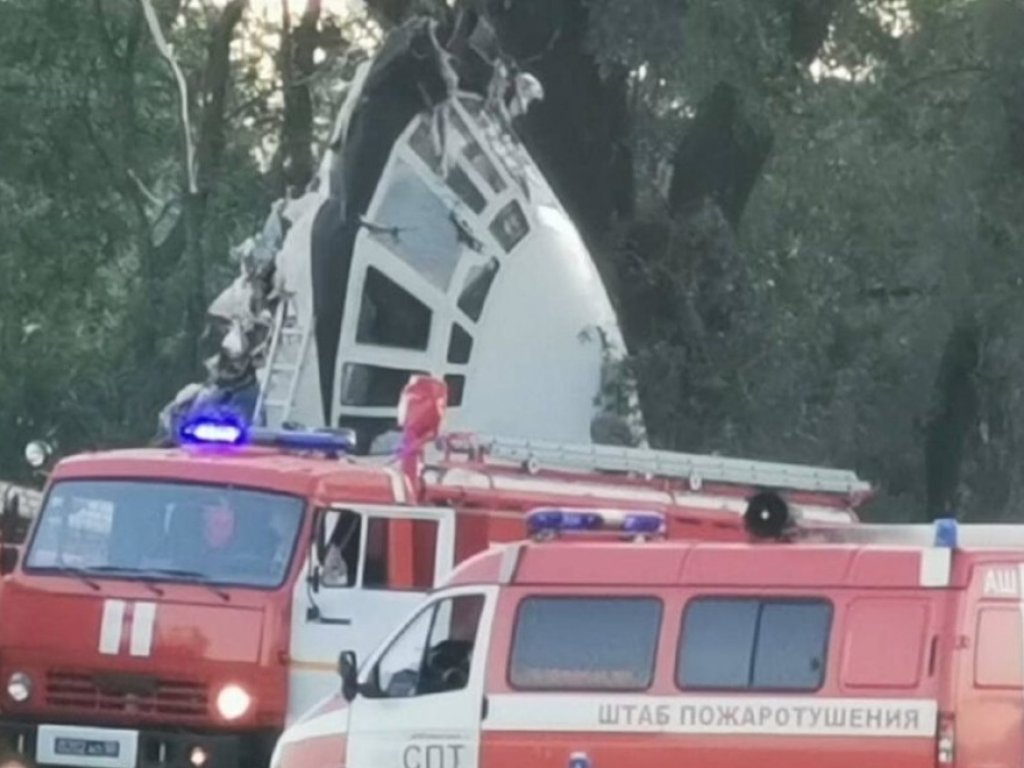 A Russian IL-76 military transport plane was en route to Belgorod and crashed near Ryazan on Friday morning, June 24.
This was reported by local media with reference to the Russian Defense Ministry.
The plane was going from Orenburg to Belgorod, and in Ryazan had to refuel.
According to preliminary data, four people died.
"In the Ryazan region made a" hard landing "military transport aircraft IL-76. During the training flight without cargo due to the detected engine malfunction, the crew decided to land on the ground, "- said in a media statement.
It is reported that the plane "partially crashed" in a collision with the ground.
According to Russian sources, there were 10 people on board.
A military transport plane crashed in a field near Mykhailivsky Highway, not far from residential buildings.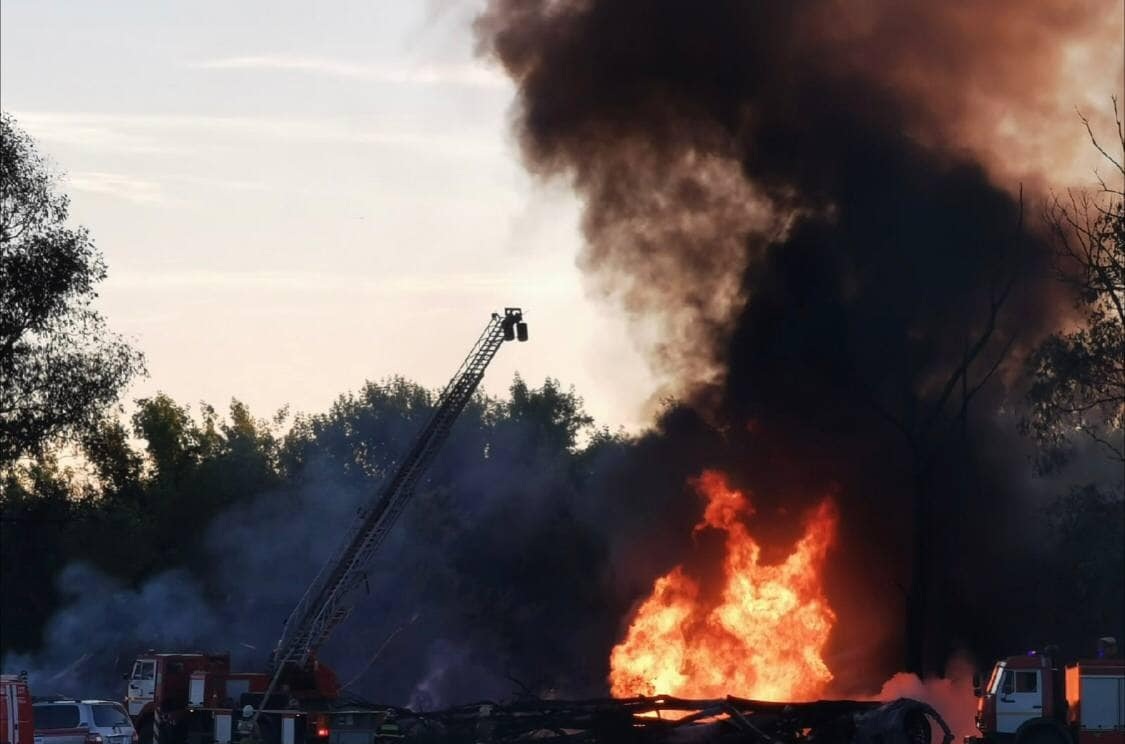 The fire started after the accident, but it was completely extinguished. The plane damaged power lines during the crash. There is no destruction on the ground due to the crash of the IL-76.
The IL-76 is a Soviet / Russian medium-sized military transport aircraft developed by the Ilyushin Design Bureau.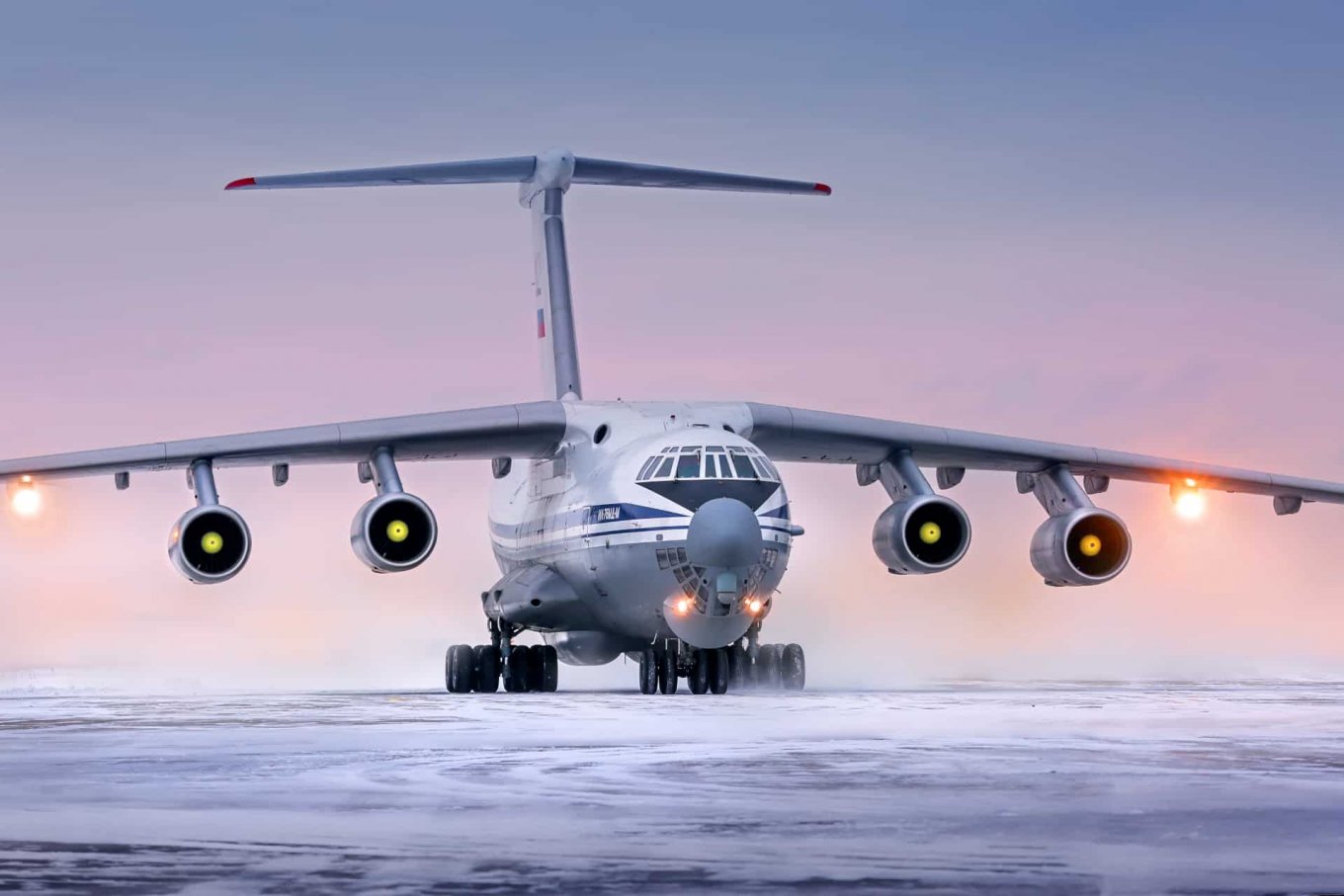 It is designed for transportation and landing of personnel, equipment and cargo for various purposes. The aircraft is designed for operation from concrete and ground aerodromes.

Read also:
Regular speeding: a people's deputy from "Batkivshchyna" Andrii Nikolayenko hit an 18-year-old girl to death
The losses of the invaders are approaching 250 thousand soldiers - data from the General Staff
How Russia hit high-rise residential buildings in Ukraine this year
Ukraine stopped one step away from the "bronze" at the Fencing Championship in women's team saber
Explosions in Moscow: the Ministry of Defense of the Russian Federation commented on the night attack by drones
The Armed Forces of Ukraine destroyed the Strela-10 enemy air defense system near Bakhmut (VIDEO)
Ukrainian defenders eliminated the Russian top colonel Yevgeny Vashunin, who commanded the "Leningrad Regiment"