In the Kharkiv region, the Armed Forces defeated 8 armored vehicles of the enemy (VIDEO)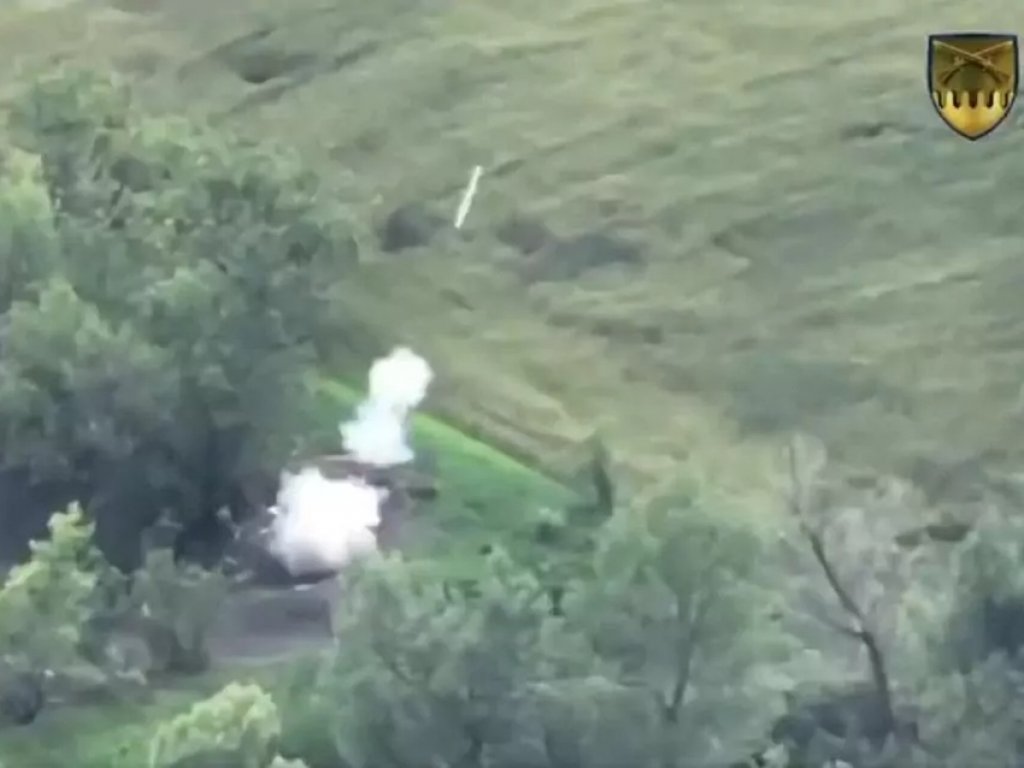 In the Kharkiv region, the Armed Forces destroyed a whole column of enemy equipment: three T-72 tanks, three multiple rocket launchers, BTR-80, BMP-2, KAMAZ and a radar station.
The video was posted on the brigade's Facebook page. It can be viewed at the link .
In one direction, the enemy tried to attack, but got "in the teeth." As a result of the joint work of the 92nd Ombre, 40th OABR and 125th Terror Defense Battalion, 23 soldiers of the enemy army were killed and more than 50 were wounded.
It is noted that in the Kharkiv region the enemy does not stop trying to attack, but the Armed Forces firmly hold the defense, destroying the overwhelming forces of the occupiers.
"Despite the fact that the occupier is fortifying, passing the terrain, using artillery and tanks, as well as constantly conducting reconnaissance of UAVs, our defenders are holding the line and inflicting losses on the enemy," - said in a statement of our defenders.
About 92 OMBr
92 separate mechanized brigade named after Kosh Ataman Ivan Sirko - formation of mechanized troops as part of the Land Forces of the Armed Forces of Ukraine. Located in the village. Klugino-Bashkirovka, Kharkiv region.

The brigade was established in 2000. The brigade is honored in honor of Ivan Sirko - Kosh Ataman of the Zaporozhian Sich in the XVII century.
Read also:
The losses of the invaders are approaching 250 thousand soldiers - data from the General Staff
How Russia hit high-rise residential buildings in Ukraine this year
Ukraine stopped one step away from the "bronze" at the Fencing Championship in women's team saber
Explosions in Moscow: the Ministry of Defense of the Russian Federation commented on the night attack by drones
The Armed Forces of Ukraine destroyed the Strela-10 enemy air defense system near Bakhmut (VIDEO)
Ukrainian defenders eliminated the Russian top colonel Yevgeny Vashunin, who commanded the "Leningrad Regiment"
China secretly sold drones to Russia for more than $100 million - Politico