Kraken special unit defeats occupiers' headquarters in Kharkiv region (VIDEO)
The Kraken reconnaissance and sabotage special unit, which is part of the Defense Ministry's military unit, destroyed the enemy headquarters in the Kharkiv region.
The video was published in the telegram channel of the special forces.
"The artillery of our unit continues to destroy the occupiers. This time the enemy headquarters was struck, "our defenders said in a statement.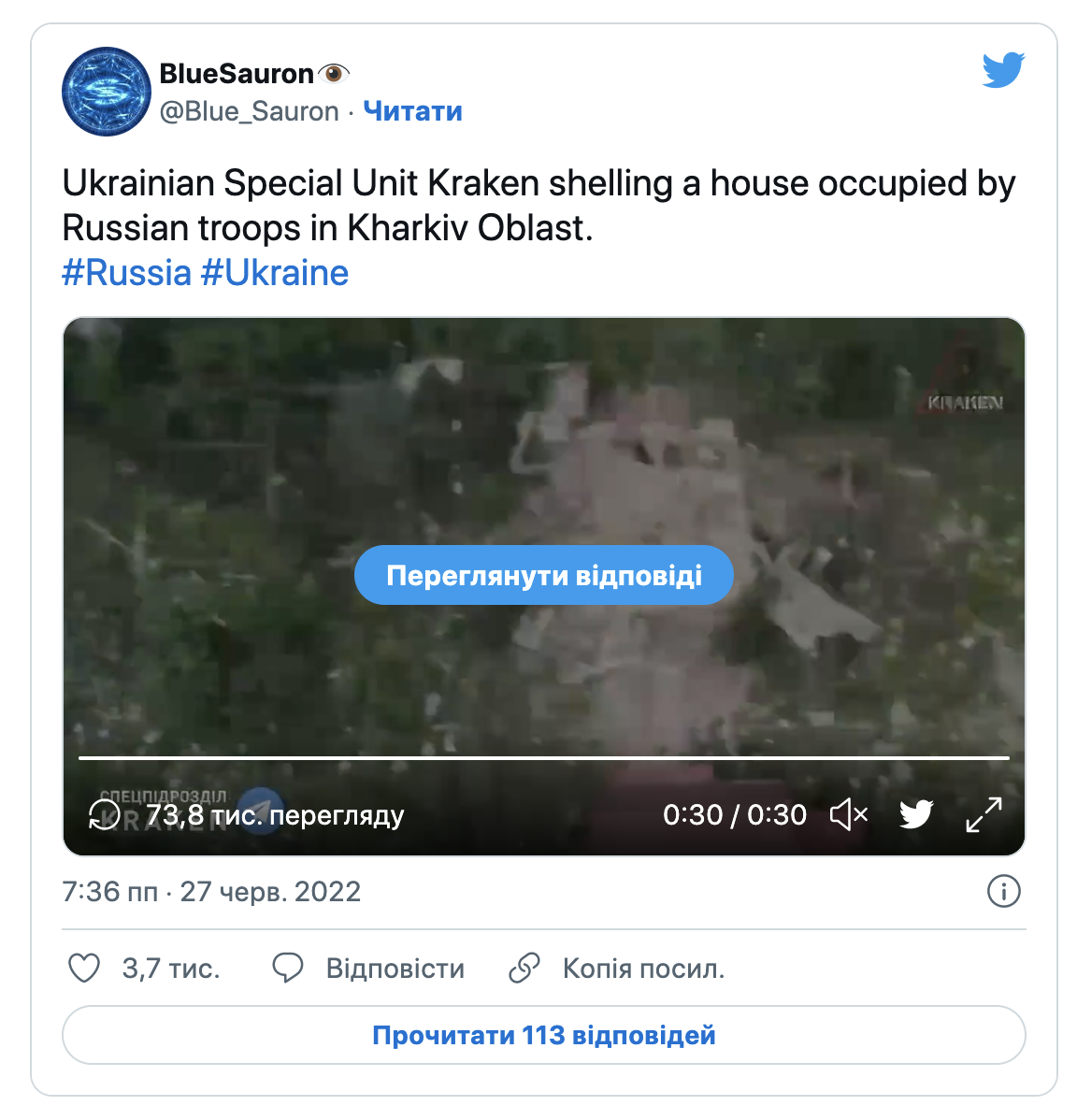 It should be noted that the Kraken special unit of the Azov Regiment is a separate reconnaissance and sabotage unit within the military unit of the Ministry of Defense. The unit includes representatives of the National Corps. The KRAKEN division operates in the Kharkiv region. KRAKEN fighters liberated many settlements in the Kharkiv region, including Pitomnyk, Olkhivka, and Ruska Lozova.
We will remind, ZSU struck 10 exact blows on Zmiiny: one more ZRGK "Pantsir-C1" is destroyed.
Read also:
In Russia, a junkie son killed his mother, threw her body off the balcony and killed himself by cutting off his penis
Spanish media: Putin's ex-wife sells apartments in Spain
Original sabotage: employees of a Russian defense company "spoiled" Pantsyr air defense system for a blogger's money (PHOTOS)
Analogies of wars: Soviet-Afghan vs. Russian-Ukrainian
Ukrainian Armed Forces destroy enemy electronic warfare system "Palantyn" (video)
How are Russian athletes in uniform going to infiltrate the Olympics? An investigation by Glavkom
Ukrainian paratroopers show how they destroyed a Russian Terminator armored personnel carrier