Lucky cat. Rescuers removed the animal from the 7th floor of the bombed house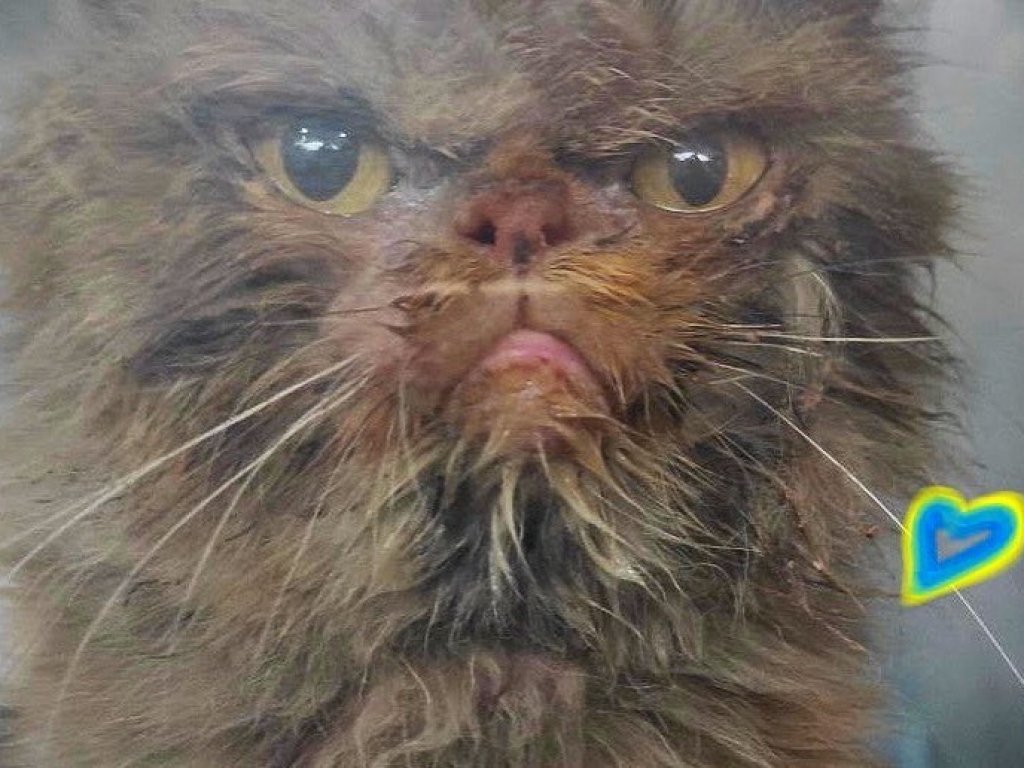 Yesterday, May 1, on the seventh floor of a house destroyed by the invaders in Borodyanka , they noticed a box in which a cat was hiding. She got stuck there and couldn't get down on her own. Volunteers came to the rescue.
The house was completely destroyed, all the spans there were destroyed, but the animal miraculously did not fall and got stuck on the seventh floor in a box. It was impossible to climb up to him, except by stairs. Volunteers had to call a lift.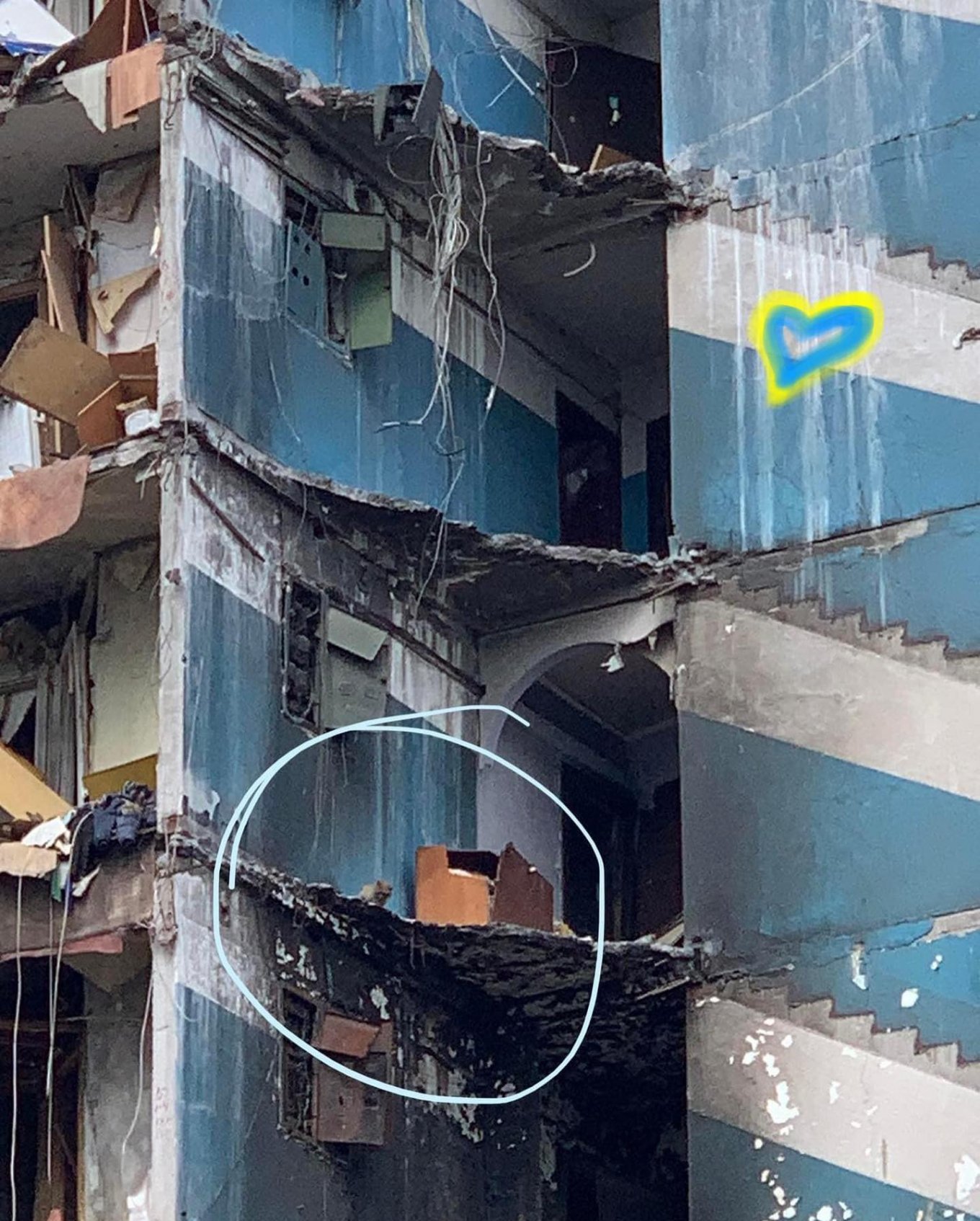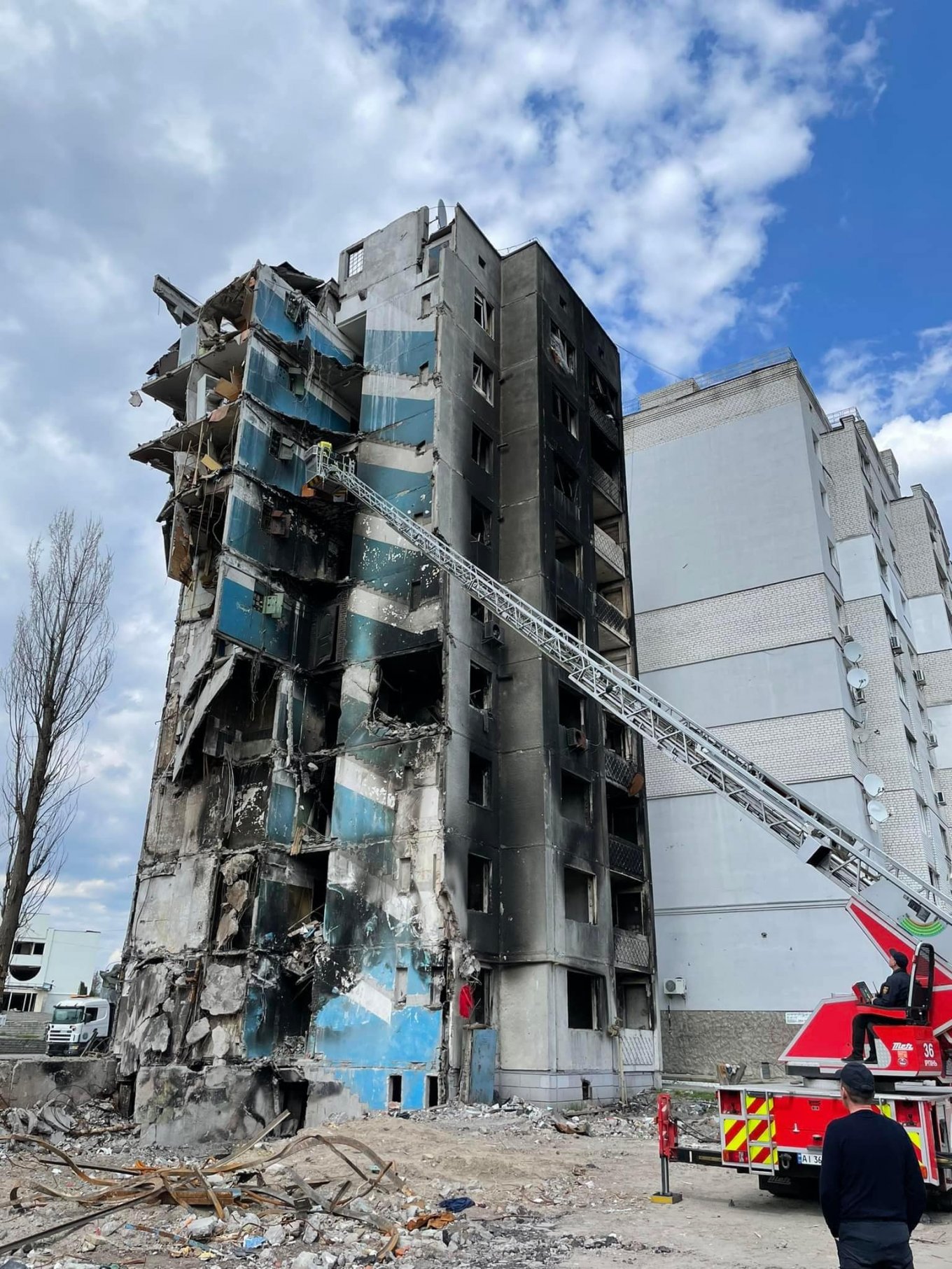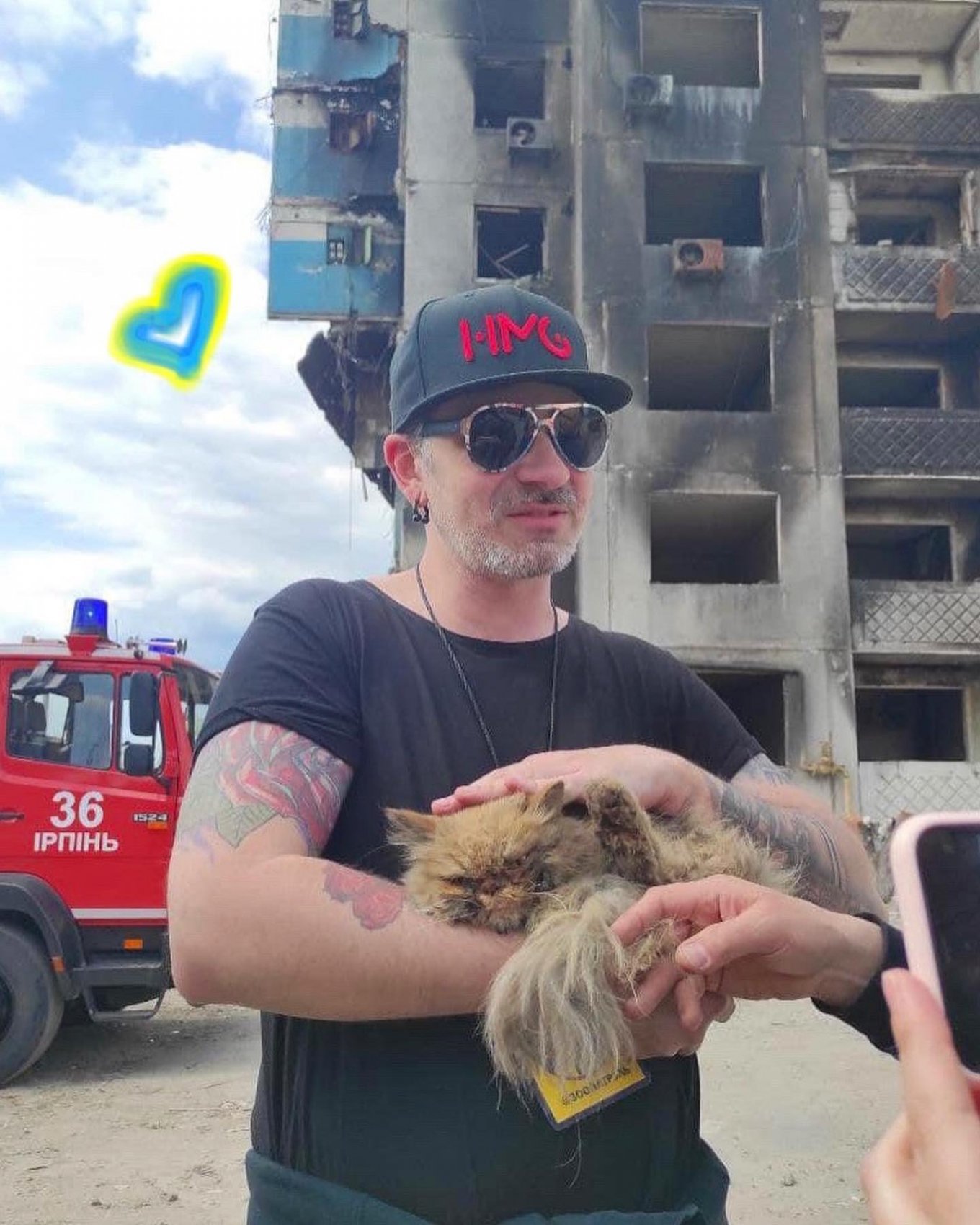 Animal rights activists have attracted rescuers from the neighboring city of Irpen to remove the cat from the 7th floor of the house. The animal is very scared, he was taken to the veterinarian.

Let us recall that Borodyanka, Bucha and Irpin are cities where Russian murderers, marauders and rapists committed terrible crimes against humanity.
Top 5 facts about saving a pussy and its new stage of life
The house, which became a trap for the kitty, was destroyed in early March. So, she alone survived on the 7th floor for about 2 months.
Kittens are more than 10 years old. Veterinarians determined this by the condition of the teeth.
Kitty needs to choose a name and each ZooPatrol subscriber has the opportunity to suggest their version in the comments.
One of the most popular variants of the name - Wardrobe (remember the meme on the locker?)
Rescuers from the SES (civil service) Borodyanka agreed to help the ZooPatrol to release the cat, but did not have a high enough tower. Then it was decided to involve the SES of Irpen, which also immediately agreed.


Thanks for the help!
Read also:
The losses of the invaders are approaching 250 thousand soldiers - data from the General Staff
How Russia hit high-rise residential buildings in Ukraine this year
Ukraine stopped one step away from the "bronze" at the Fencing Championship in women's team saber
Explosions in Moscow: the Ministry of Defense of the Russian Federation commented on the night attack by drones
The Armed Forces of Ukraine destroyed the Strela-10 enemy air defense system near Bakhmut (VIDEO)
Ukrainian defenders eliminated the Russian top colonel Yevgeny Vashunin, who commanded the "Leningrad Regiment"
China secretly sold drones to Russia for more than $100 million - Politico