NATO has announced a large-scale transfer of the Armed Forces to the Alliance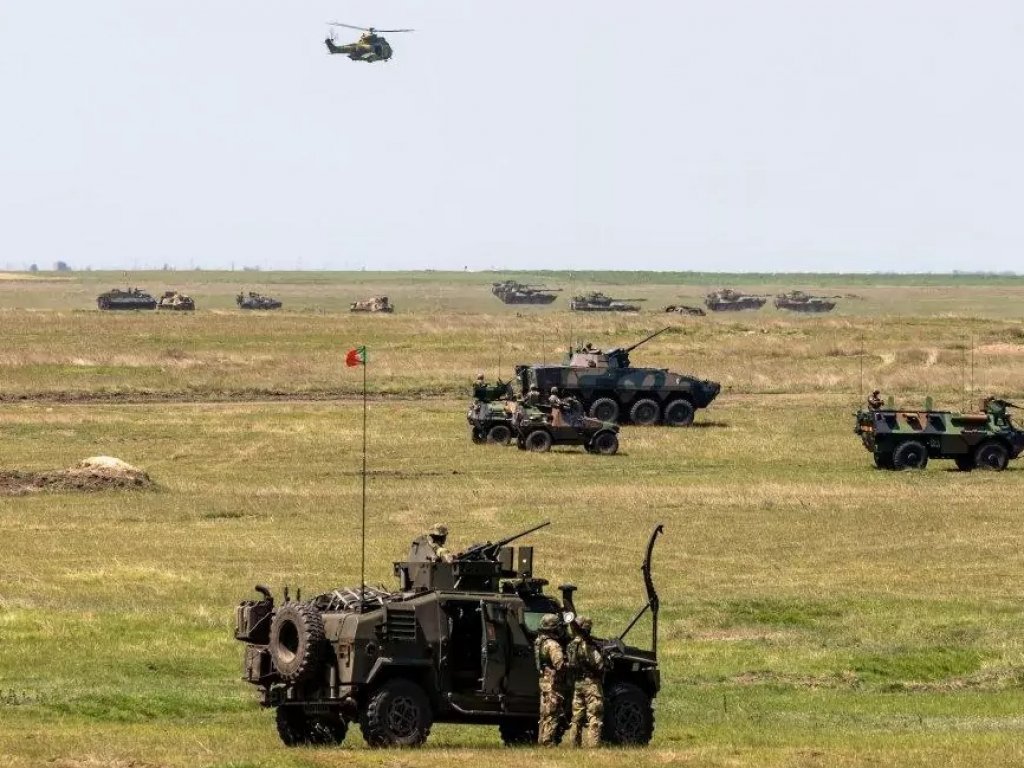 NATO will transfer the Armed Forces of Ukraine to Allied standards, including the transfer of heavy weapons and long-range systems.
This was stated during a briefing by the Secretary General of the Alliance Jens Stoltenberg. He stated this during a briefing.
"The North Atlantic Alliance is working to transfer Ukrainian troops from post-Soviet to NATO weapons," Stoltenberg said during a briefing ahead of a meeting of defense ministers from more than 50 countries - Ramstein-3.
Allies are expected to agree on a comprehensive package of assistance to Ukraine at the Madrid Summit on 28-30 June. The transfer of a new package of weapons to Ukraine, including heavy weapons, will be announced today, June 15, during a meeting in Brussels.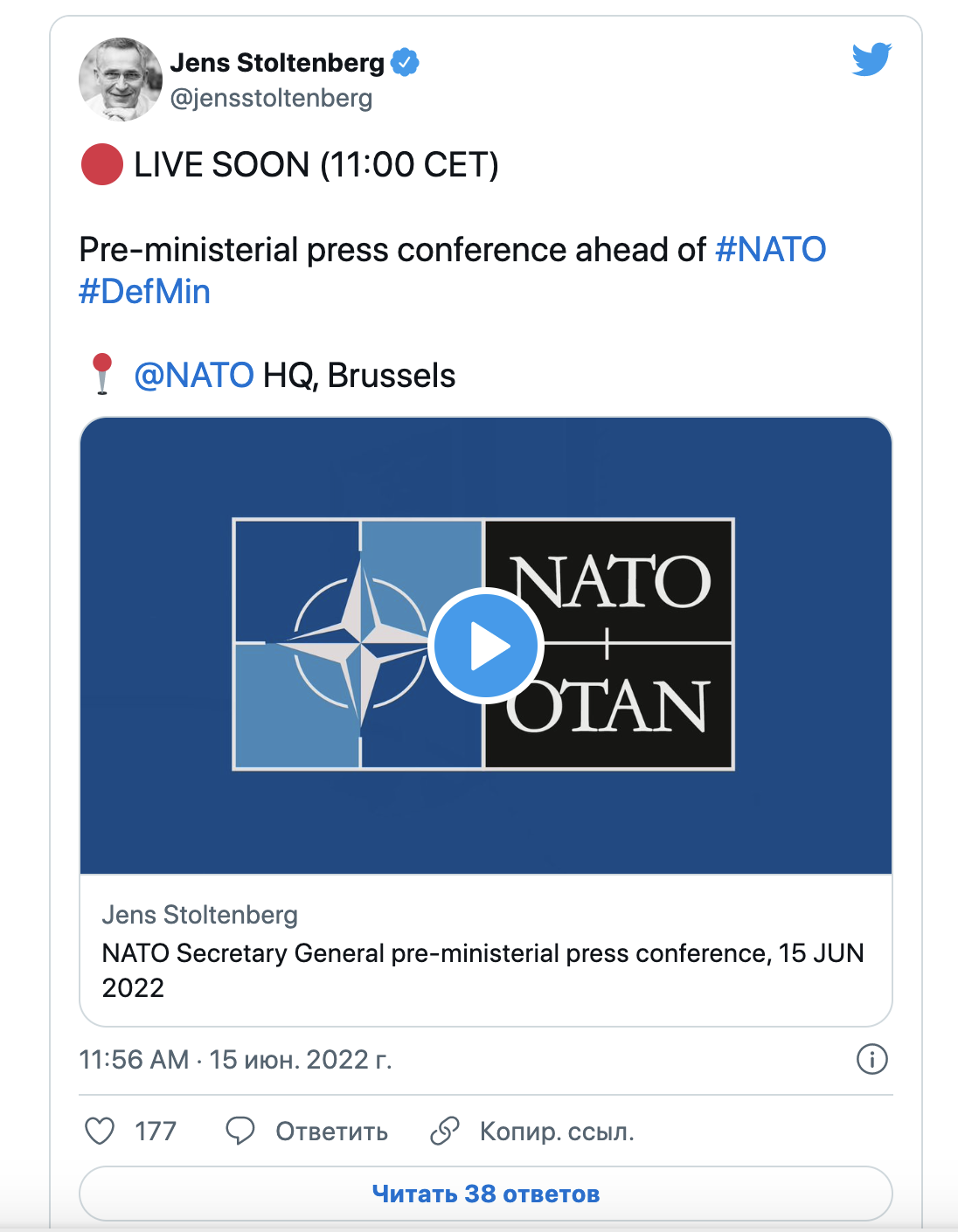 NATO plans to transfer the Ukrainian army from post-Soviet weapons to the alliance's weapons.

This was announced during a briefing by NATO Secretary General Jens Stoltenberg.

He also said NATO defense ministers would announce new military aid to Kyiv in the evening, including heavy weapons and long-range artillery.


He also stressed that it is a question of transferring all the necessary systems, not just light weapons. He noted that this is an unprecedented task, but it will be solved.
In response to numerous questions from the media, the Secretary General has already stressed that the whole spectrum is in question, including long-range SAMs, armored vehicles and other weapons.
It will be recalled that Turkey will hand over the Bayraktar drone to Ukraine free of charge for Ukraine, for which money was collected throughout the country.
We also reported that Ukraine and Slovakia have signed a contract for the supply of eight Zuzana 2 self-propelled howitzers.
Read also:
The losses of the invaders are approaching 250 thousand soldiers - data from the General Staff
How Russia hit high-rise residential buildings in Ukraine this year
Ukraine stopped one step away from the "bronze" at the Fencing Championship in women's team saber
Explosions in Moscow: the Ministry of Defense of the Russian Federation commented on the night attack by drones
The Armed Forces of Ukraine destroyed the Strela-10 enemy air defense system near Bakhmut (VIDEO)
Ukrainian defenders eliminated the Russian top colonel Yevgeny Vashunin, who commanded the "Leningrad Regiment"
China secretly sold drones to Russia for more than $100 million - Politico