Putin called the new goal of the "special operation": the anti-Russian enclave in Ukraine threatens Russia (Video)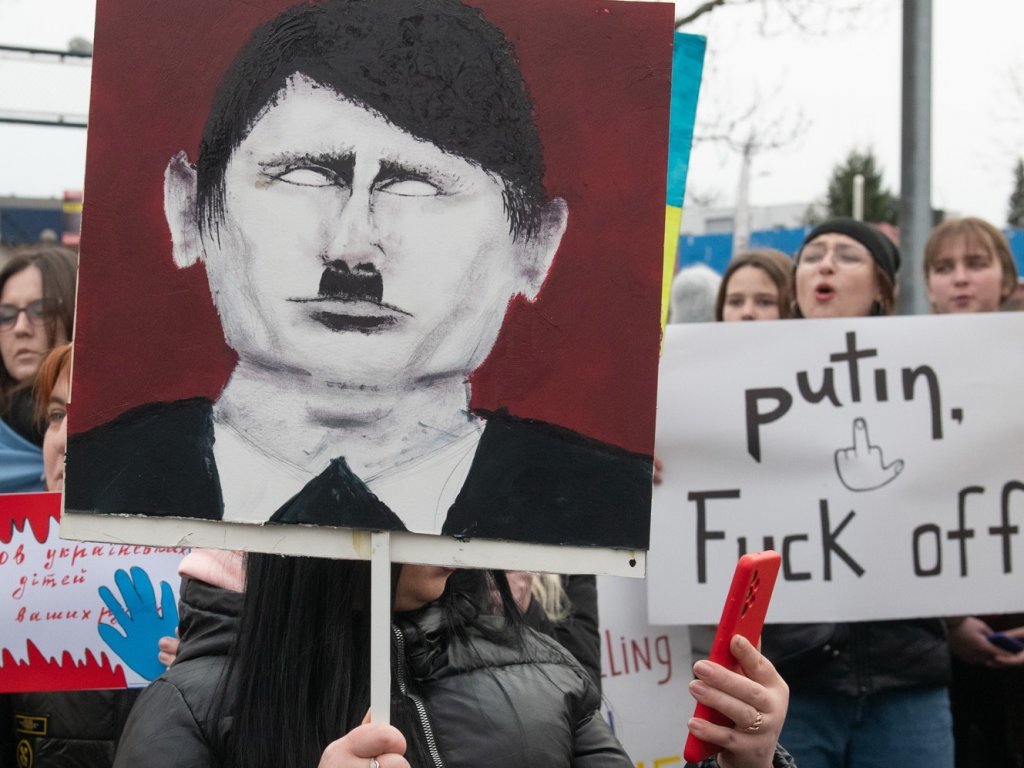 Russian President Vladimir Putin has named a new goal for the so-called "special operation". The leader of the aggressor state claims that an anti-Russian enclave is allegedly being created in Ukraine, which should be "liquidated".
This "enclave", according to Putin, allegedly threatens the Russian Federation. "On the territory of today's Ukraine, they began to create an anti-Russian enclave that threatens our country, so our guys who are fighting there protect the inhabitants of Donbass and Russia itself," the dictator said.

In addition, Putin repeated the propaganda that the inhabitants of the Ukrainian Donbass allegedly consider themselves part of the "Russian humanitarian, cultural and linguistic space."
"And therefore, of course, (the residents of Donbass - Ed.) have the right and should have the opportunity to get in touch with this, in the highest and best sense of the word, the Russian world," the head of the Kremlin said.

Read also:
Regular speeding: a people's deputy from "Batkivshchyna" Andrii Nikolayenko hit an 18-year-old girl to death
The losses of the invaders are approaching 250 thousand soldiers - data from the General Staff
How Russia hit high-rise residential buildings in Ukraine this year
Ukraine stopped one step away from the "bronze" at the Fencing Championship in women's team saber
Explosions in Moscow: the Ministry of Defense of the Russian Federation commented on the night attack by drones
The Armed Forces of Ukraine destroyed the Strela-10 enemy air defense system near Bakhmut (VIDEO)
Ukrainian defenders eliminated the Russian top colonel Yevgeny Vashunin, who commanded the "Leningrad Regiment"