Putin called the new goal of the "special operation": the anti-Russian enclave in Ukraine threatens Russia (Video)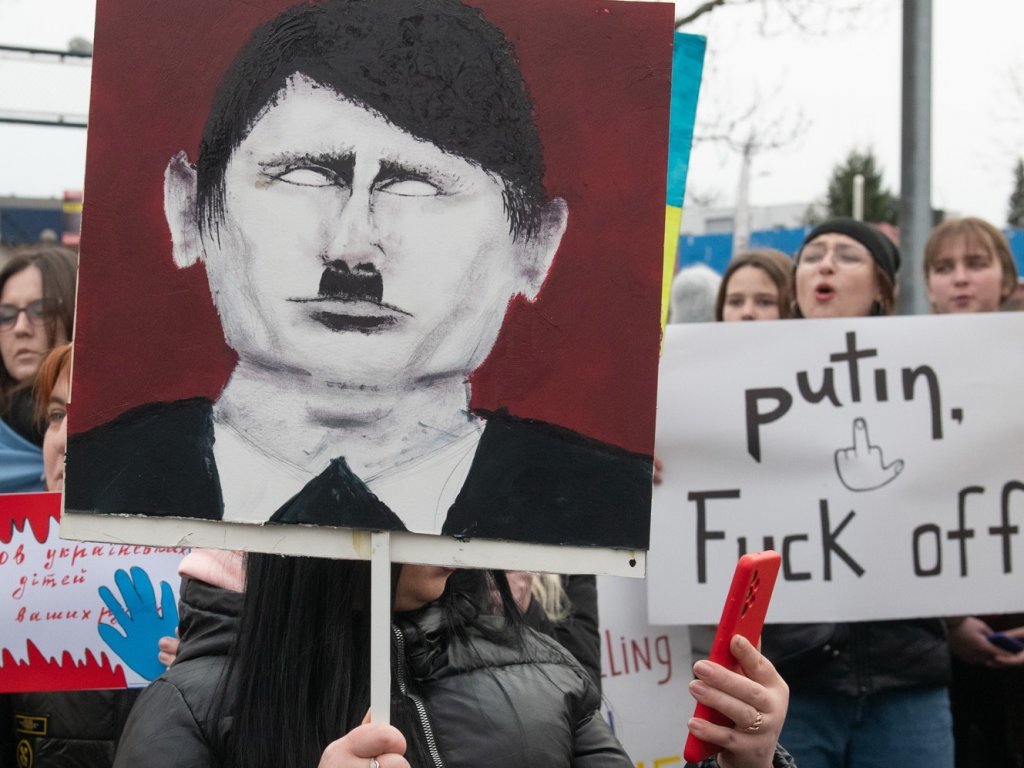 Russian President Vladimir Putin has named a new goal for the so-called "special operation". The leader of the aggressor state claims that an anti-Russian enclave is allegedly being created in Ukraine, which should be "liquidated".
This "enclave", according to Putin, allegedly threatens the Russian Federation. "On the territory of today's Ukraine, they began to create an anti-Russian enclave that threatens our country, so our guys who are fighting there protect the inhabitants of Donbass and Russia itself," the dictator said.

In addition, Putin repeated the propaganda that the inhabitants of the Ukrainian Donbass allegedly consider themselves part of the "Russian humanitarian, cultural and linguistic space."
"And therefore, of course, (the residents of Donbass - Ed.) have the right and should have the opportunity to get in touch with this, in the highest and best sense of the word, the Russian world," the head of the Kremlin said.

Read also:
In Russia, a junkie son killed his mother, threw her body off the balcony and killed himself by cutting off his penis
Spanish media: Putin's ex-wife sells apartments in Spain
Original sabotage: employees of a Russian defense company "spoiled" Pantsyr air defense system for a blogger's money (PHOTOS)
Analogies of wars: Soviet-Afghan vs. Russian-Ukrainian
Ukrainian Armed Forces destroy enemy electronic warfare system "Palantyn" (video)
How are Russian athletes in uniform going to infiltrate the Olympics? An investigation by Glavkom
Ukrainian paratroopers show how they destroyed a Russian Terminator armored personnel carrier