Russia brings S-400 SAM missiles and launchers to Belarus (photo)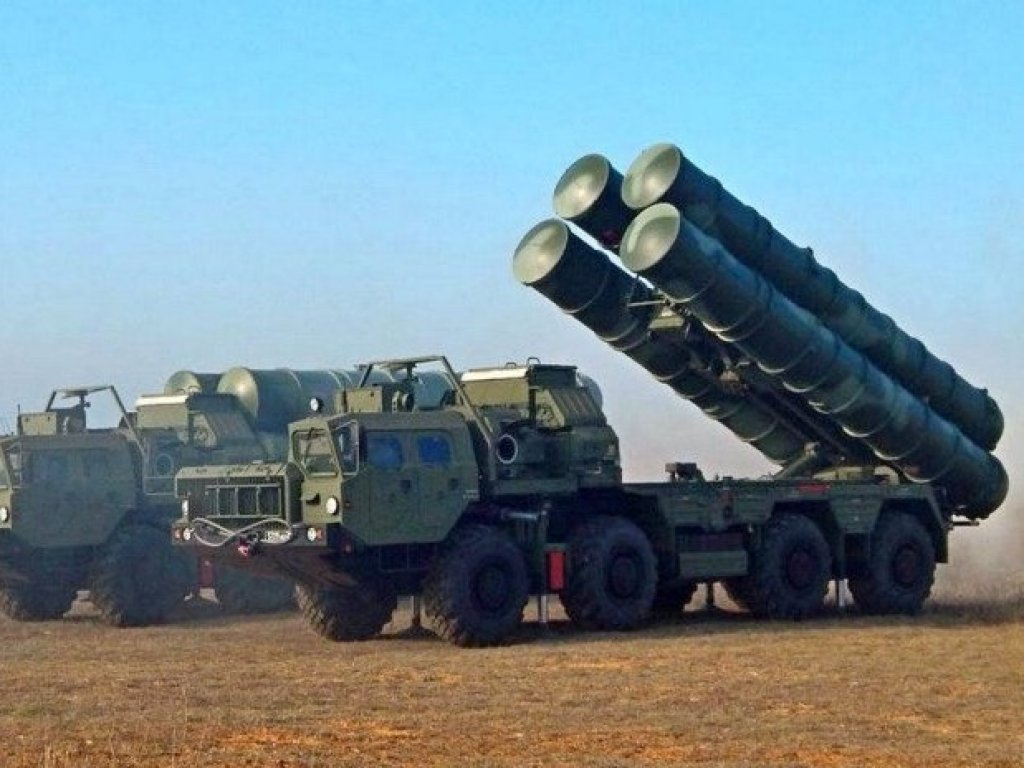 Two IL-76MDs arrived in Gomel, they brought the Pantsir-C1 SAM. They were recorded in Mozyr.
The Belarusian monitoring group "Belarusian Guyun" recorded the night arrival of Russian IL-76MD aircraft of the Russian Air Force, probably from Pskov, to the Gomel airport.
On June 22, at 3:30 a.m. and 5:30 a.m., two aircraft with registration numbers RF-76650 and RA-78845 arrived. On board were at least 16 missiles for S-400 SAMs, as well as probably the Pantsir SAM.
BAZ-6402 tractors arrived at the airport for further transportation of missiles yesterday, June 21, at about 11:30 p.m. After loading the missiles, the tractors moved in the direction of Rechytsa. In total, 28 missiles for S-400 anti-aircraft missile systems have already been transported through Mozyr in the direction of Prudok. The following was recorded in Mozyr:
two Urals with S-400 missiles;
5 launchers from the S-400 warehouse on the MAZ chassis;
"Pantsir-C1" based on KamAZ and Kung.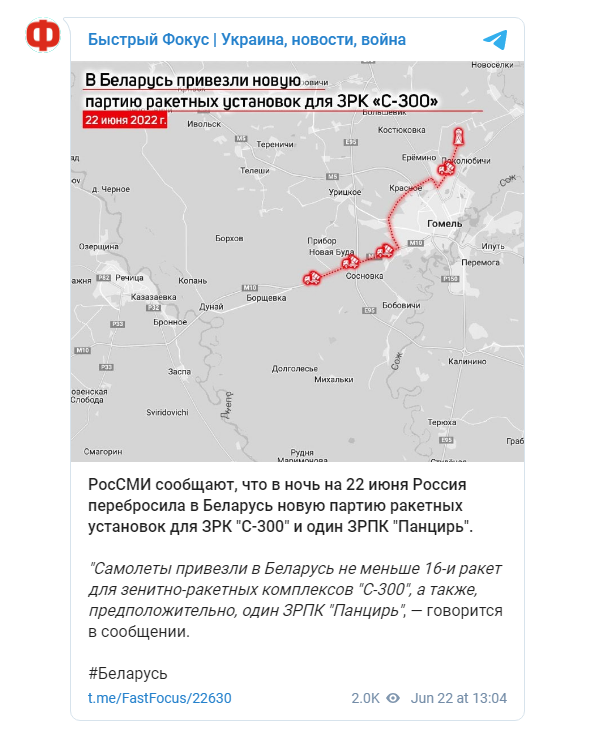 Read also:
In Russia, a junkie son killed his mother, threw her body off the balcony and killed himself by cutting off his penis
Spanish media: Putin's ex-wife sells apartments in Spain
Original sabotage: employees of a Russian defense company "spoiled" Pantsyr air defense system for a blogger's money (PHOTOS)
Analogies of wars: Soviet-Afghan vs. Russian-Ukrainian
Ukrainian Armed Forces destroy enemy electronic warfare system "Palantyn" (video)
How are Russian athletes in uniform going to infiltrate the Olympics? An investigation by Glavkom
Ukrainian paratroopers show how they destroyed a Russian Terminator armored personnel carrier