Russia brings S-400 SAM missiles and launchers to Belarus (photo)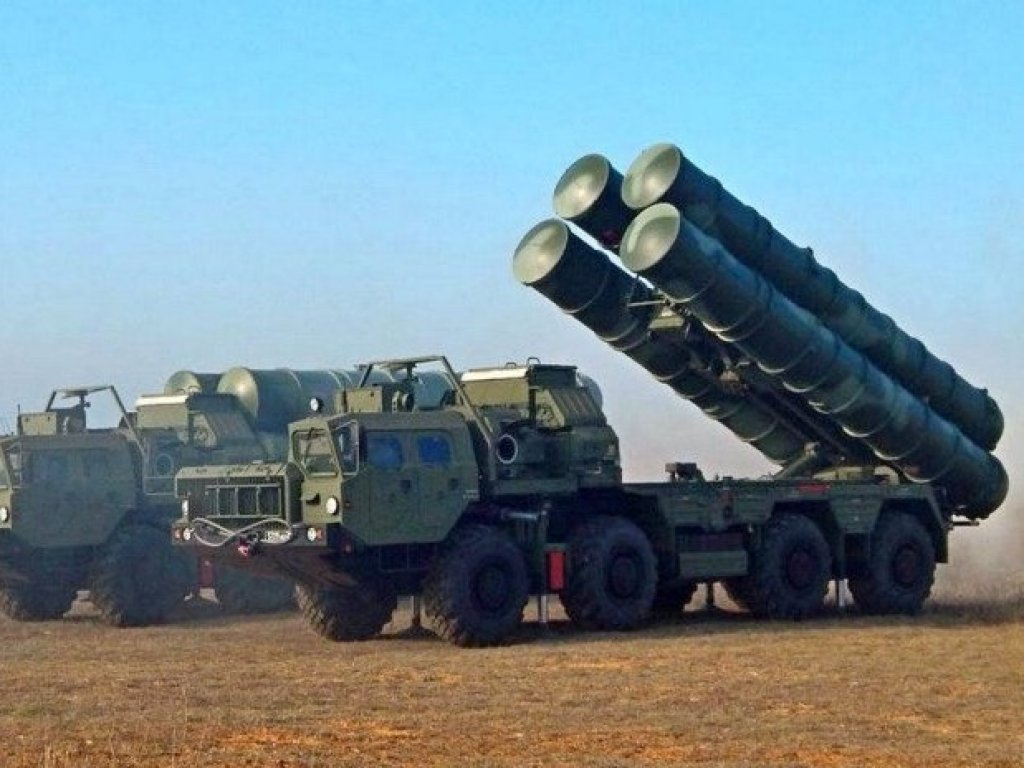 Two IL-76MDs arrived in Gomel, they brought the Pantsir-C1 SAM. They were recorded in Mozyr.
The Belarusian monitoring group "Belarusian Guyun" recorded the night arrival of Russian IL-76MD aircraft of the Russian Air Force, probably from Pskov, to the Gomel airport.
On June 22, at 3:30 a.m. and 5:30 a.m., two aircraft with registration numbers RF-76650 and RA-78845 arrived. On board were at least 16 missiles for S-400 SAMs, as well as probably the Pantsir SAM.
BAZ-6402 tractors arrived at the airport for further transportation of missiles yesterday, June 21, at about 11:30 p.m. After loading the missiles, the tractors moved in the direction of Rechytsa. In total, 28 missiles for S-400 anti-aircraft missile systems have already been transported through Mozyr in the direction of Prudok. The following was recorded in Mozyr:
two Urals with S-400 missiles;
5 launchers from the S-400 warehouse on the MAZ chassis;
"Pantsir-C1" based on KamAZ and Kung.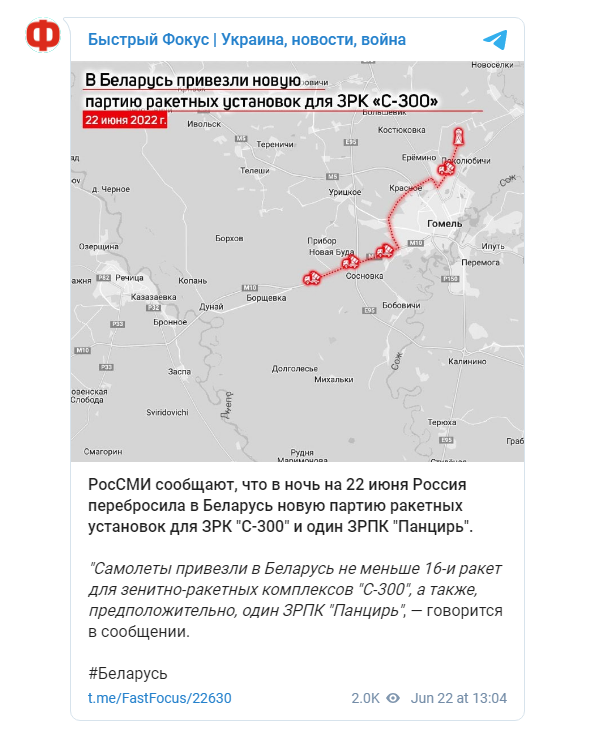 Read also:
The losses of the invaders are approaching 250 thousand soldiers - data from the General Staff
How Russia hit high-rise residential buildings in Ukraine this year
Ukraine stopped one step away from the "bronze" at the Fencing Championship in women's team saber
Explosions in Moscow: the Ministry of Defense of the Russian Federation commented on the night attack by drones
The Armed Forces of Ukraine destroyed the Strela-10 enemy air defense system near Bakhmut (VIDEO)
Ukrainian defenders eliminated the Russian top colonel Yevgeny Vashunin, who commanded the "Leningrad Regiment"
China secretly sold drones to Russia for more than $100 million - Politico