Russian air bases in Crimea hit by Ukrainian missiles - General Staff of the Armed Forces of Ukraine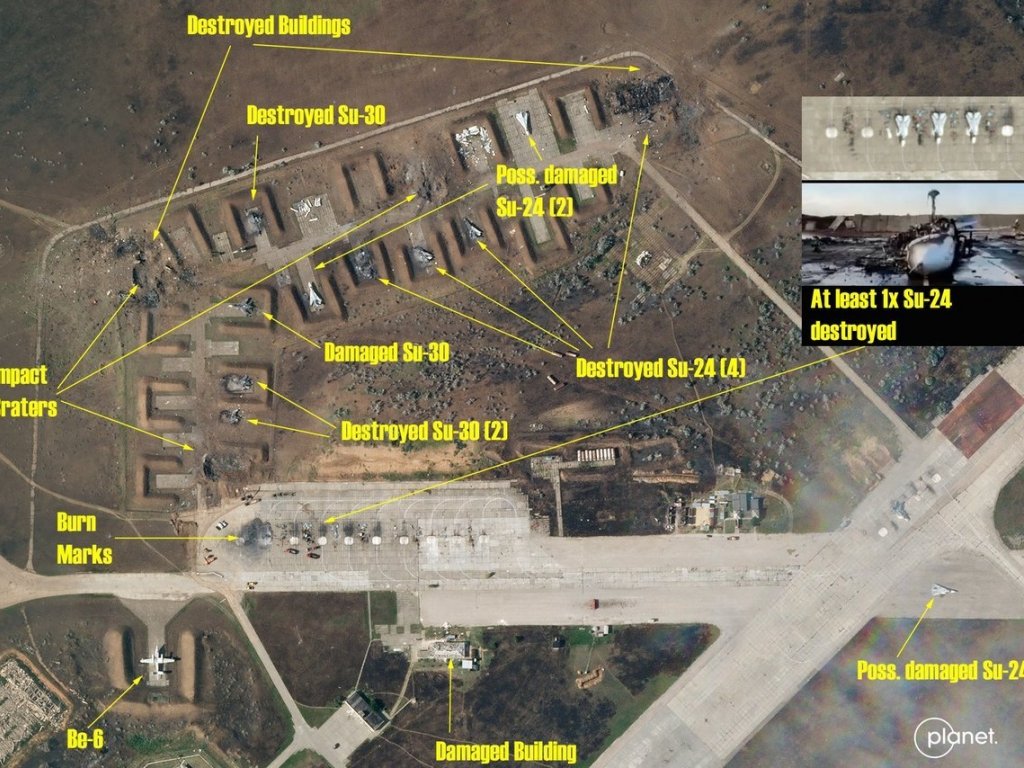 The General Staff of Ukraine confirmed that the Armed Forces launched missile attacks on Russian air bases in the occupied Crimea.
Commander-in-Chief of the Armed Forces of Ukraine Valery Zaluzhny and First Deputy Chairman of the Verkhovna Rada Committee on National Security, Defense and Intelligence Mikhail Zabrodsky spoke about this in an article for Ukrinform.

This joint text by Valery Zaluzhny and Mikhail Zabrodsky states that "the real center of gravity of the Russian Federation in this war" lies in its "remote character" in the perception of the majority of Russians.
And thanks to this distance, the citizens of Russia do not perceive losses, failures, and, most importantly, the cost of this war in all its understandings so painfully:
"A convincing example of the correctness of this approach this year is the successful efforts of the Ukrainian Armed Forces to physically transfer hostilities to the temporarily occupied territory of the Autonomous Republic of Crimea. We are talking about a series of successful missile strikes on the enemy's Crimean air bases, primarily on the Saki airfield."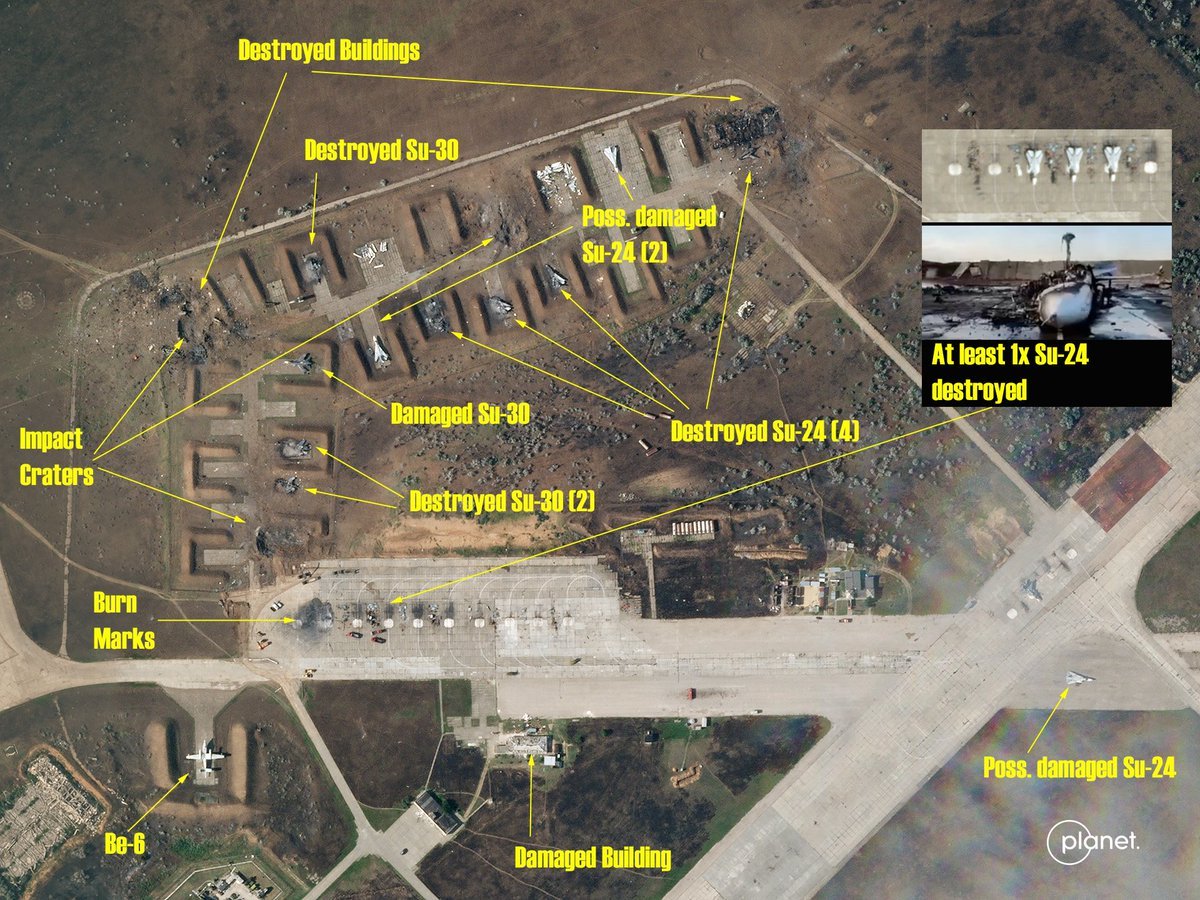 According to the satellite image, at least 8-9 aircraft were destroyed, as well as warehouse-like premises.

The vehicles of the Saki airfield personnel were also damaged.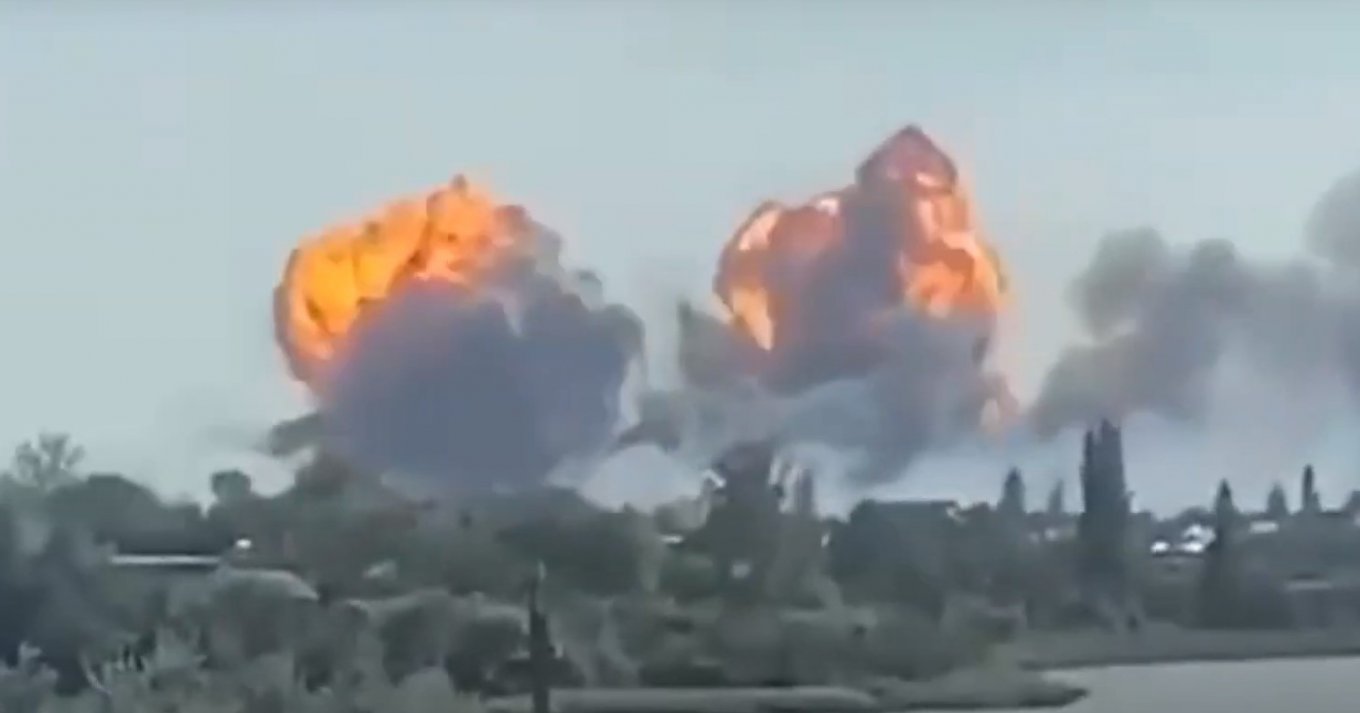 Read also:
The losses of the invaders are approaching 250 thousand soldiers - data from the General Staff
How Russia hit high-rise residential buildings in Ukraine this year
Ukraine stopped one step away from the "bronze" at the Fencing Championship in women's team saber
Explosions in Moscow: the Ministry of Defense of the Russian Federation commented on the night attack by drones
The Armed Forces of Ukraine destroyed the Strela-10 enemy air defense system near Bakhmut (VIDEO)
Ukrainian defenders eliminated the Russian top colonel Yevgeny Vashunin, who commanded the "Leningrad Regiment"
China secretly sold drones to Russia for more than $100 million - Politico