Russian army losses: about 36,350 soldiers and almost 1,600 tanks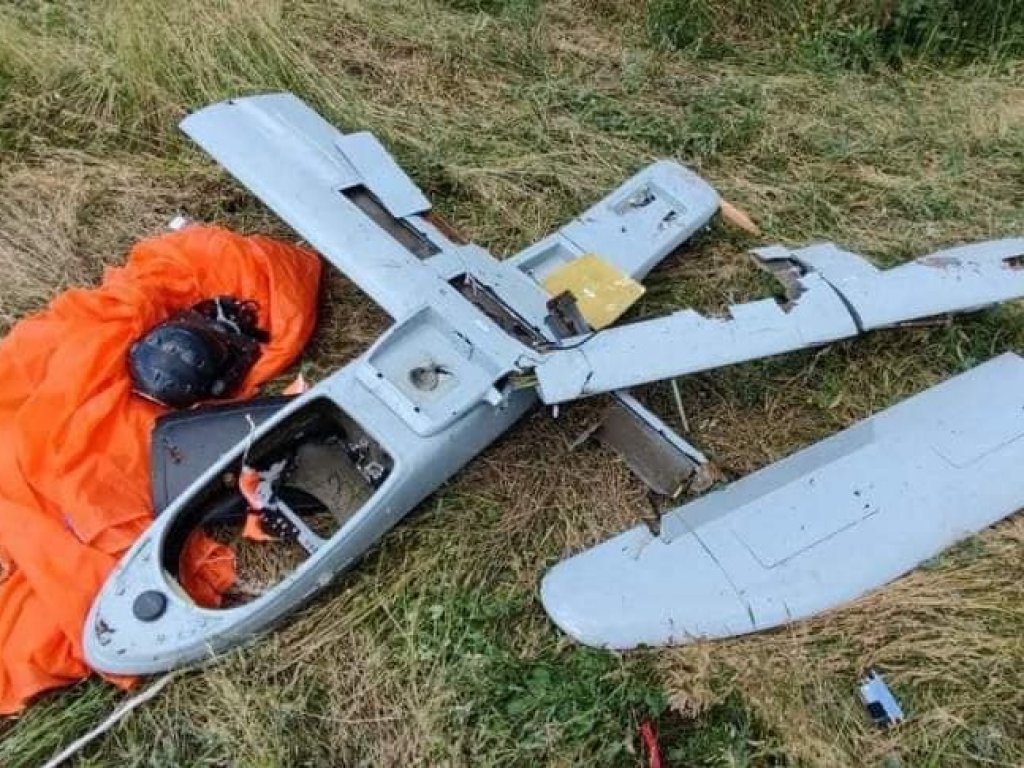 The situation regarding the Russian invasion The total combat losses of the enemy from 24.02 to 05.07 approximately amounted to:
personnel - about 36,350 (+150) people were eliminated,
tanks ‒ 1,594(+5) units,
armored fighting vehicles ‒ 3,7772 (+18) units,
artillery systems – 806 (+2) units,
RSZV ‒ 247 (+1) units,
air defense equipment ‒ 105 (+0) units,
aircraft – 217 (+0) units,
helicopters – 187 (+0) units,
Operational-tactical UAV ‒ 660 (+2),
cruise missiles ‒ 144 (+0),
ships/boats ‒ 15 (+0) units,
automotive equipment and tank trucks ‒ 2,634 (+5) units,
special equipment ‒ 65 (+0).
The enemy suffered the greatest losses in the Slavyansk and Donetsk directions.
The data is being verified.
Beat the occupier! Together we will win! Our strength is in the truth!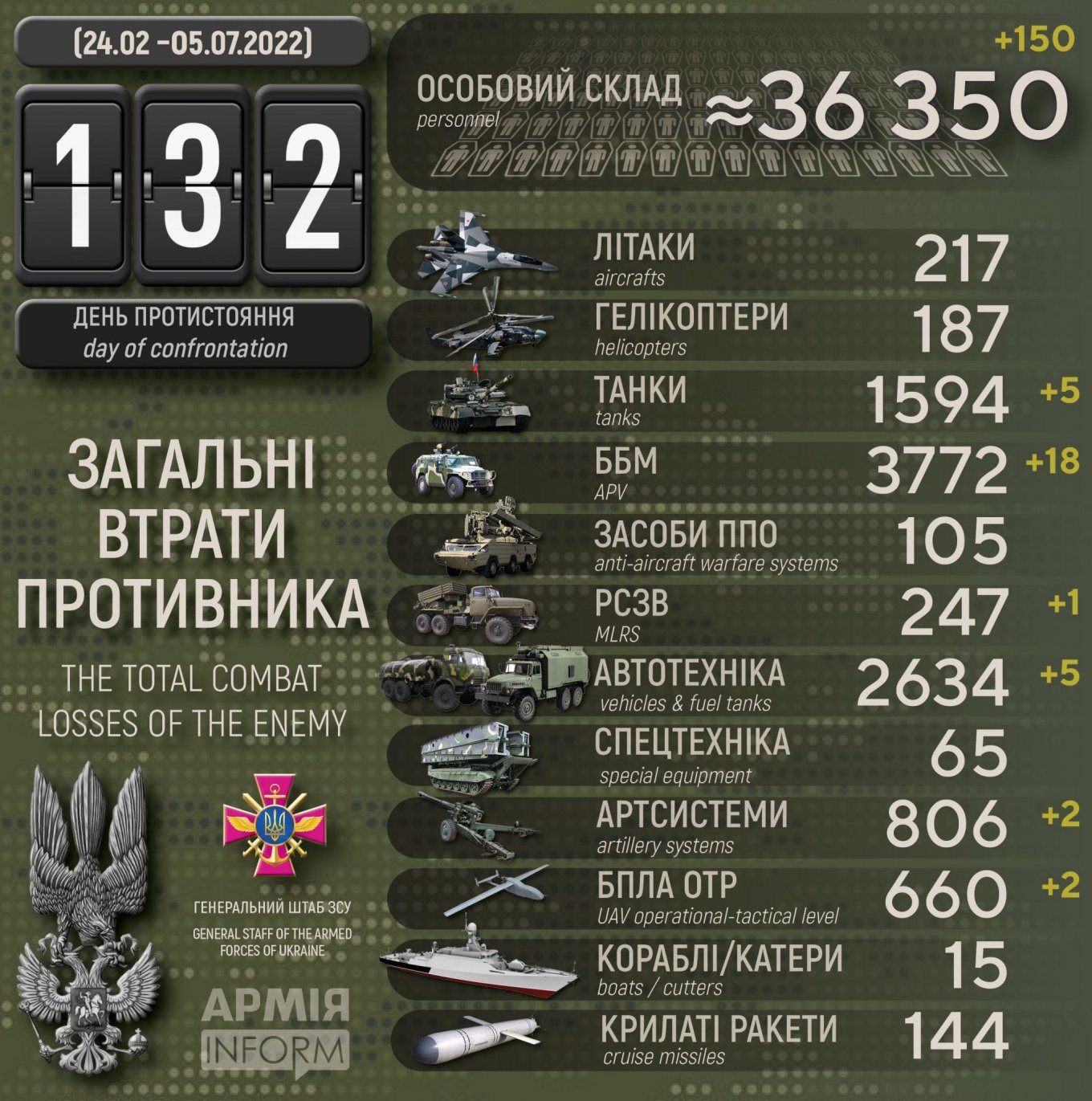 Soldiers of the 93rd OMBr Kholodny Yar have worked fruitfully in recent days and are sharing some of the results of their work with us.
Read also:
Regular speeding: a people's deputy from "Batkivshchyna" Andrii Nikolayenko hit an 18-year-old girl to death
The losses of the invaders are approaching 250 thousand soldiers - data from the General Staff
How Russia hit high-rise residential buildings in Ukraine this year
Ukraine stopped one step away from the "bronze" at the Fencing Championship in women's team saber
Explosions in Moscow: the Ministry of Defense of the Russian Federation commented on the night attack by drones
The Armed Forces of Ukraine destroyed the Strela-10 enemy air defense system near Bakhmut (VIDEO)
Ukrainian defenders eliminated the Russian top colonel Yevgeny Vashunin, who commanded the "Leningrad Regiment"