Since the beginning of the aggression, the Armed Forces of Ukraine have destroyed 34,850 military of the Russian Federation - General Staff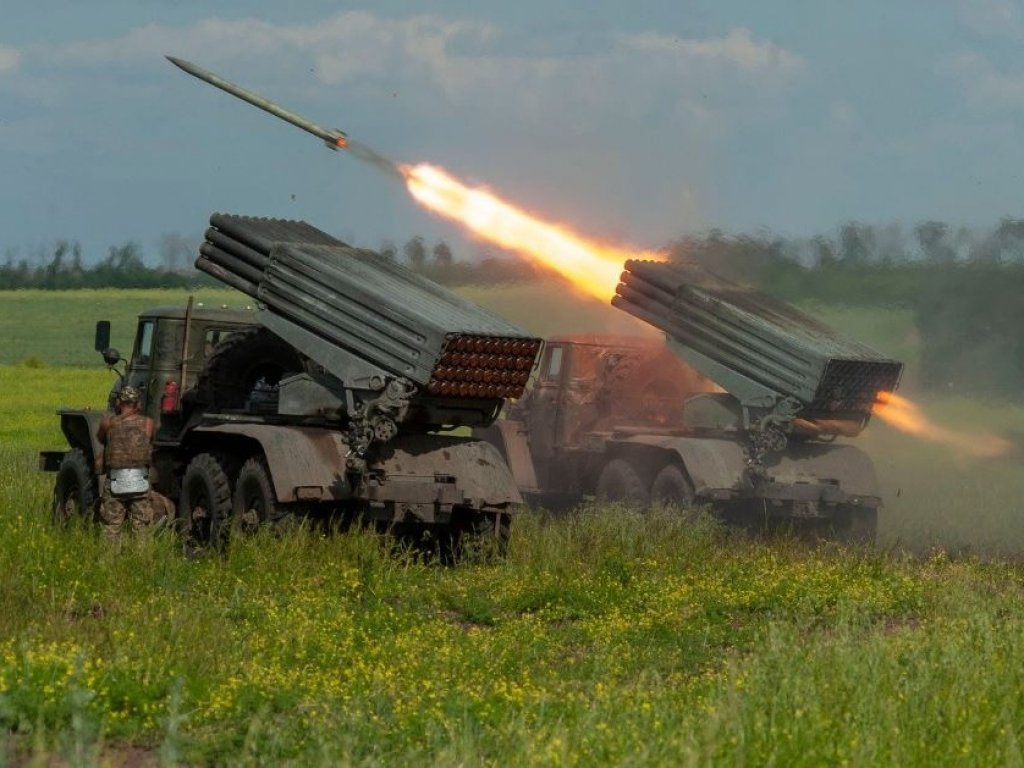 Over the past day, the Armed Forces of Ukraine have destroyed at least 150 Russian soldiers. In total, since the beginning of the full-scale invasion, about 34,850 personnel of the RF Armed Forces have been eliminated.
According to the General Staff, over the past day, the Russian troops suffered the greatest losses in the Bakhmut and Kurakhovsky directions.
The total combat losses of the invaders on June 26 were approximately:
personnel - about 34850 (+150) people liquidated,
armored combat vehicles - 3659 (+14),
artillery systems - 764 (+0),
air defense systems - 99 (+0),
UAV operational-tactical level - 630 (+4),
cruise missiles - 139 (+2),
automotive equipment and tankers - 2564 (+4),
special technique - 60 (+0).
Russian enemy suffered the greatest losses (of the past day) at the Bahmut and Kurakhove directions.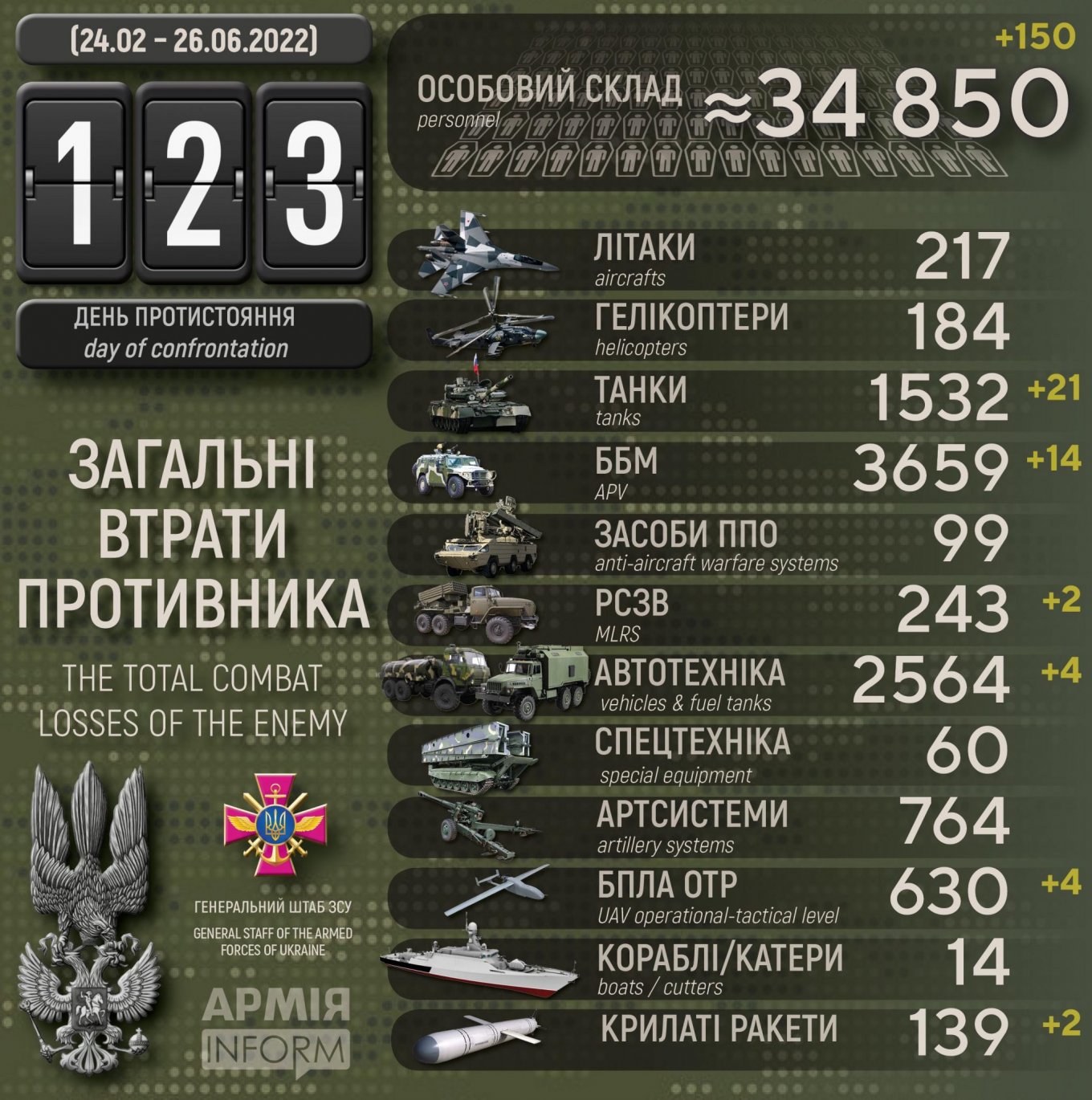 A terrible dream of the Russian occupier
Read also:
In Russia, a junkie son killed his mother, threw her body off the balcony and killed himself by cutting off his penis
Spanish media: Putin's ex-wife sells apartments in Spain
Original sabotage: employees of a Russian defense company "spoiled" Pantsyr air defense system for a blogger's money (PHOTOS)
Analogies of wars: Soviet-Afghan vs. Russian-Ukrainian
Ukrainian Armed Forces destroy enemy electronic warfare system "Palantyn" (video)
How are Russian athletes in uniform going to infiltrate the Olympics? An investigation by Glavkom
Ukrainian paratroopers show how they destroyed a Russian Terminator armored personnel carrier