Since the beginning of the aggression, the Armed Forces of Ukraine have destroyed 34,850 military of the Russian Federation - General Staff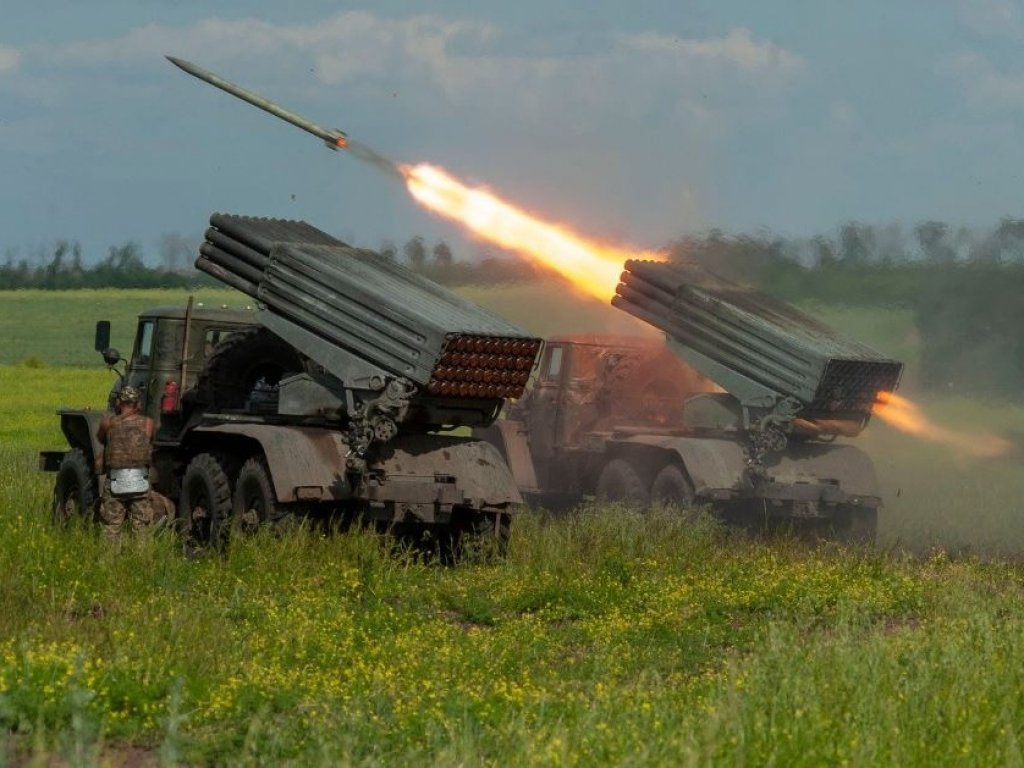 Over the past day, the Armed Forces of Ukraine have destroyed at least 150 Russian soldiers. In total, since the beginning of the full-scale invasion, about 34,850 personnel of the RF Armed Forces have been eliminated.
According to the General Staff, over the past day, the Russian troops suffered the greatest losses in the Bakhmut and Kurakhovsky directions.
The total combat losses of the invaders on June 26 were approximately:
personnel - about 34850 (+150) people liquidated,
armored combat vehicles - 3659 (+14),
artillery systems - 764 (+0),
air defense systems - 99 (+0),
UAV operational-tactical level - 630 (+4),
cruise missiles - 139 (+2),
automotive equipment and tankers - 2564 (+4),
special technique - 60 (+0).
Russian enemy suffered the greatest losses (of the past day) at the Bahmut and Kurakhove directions.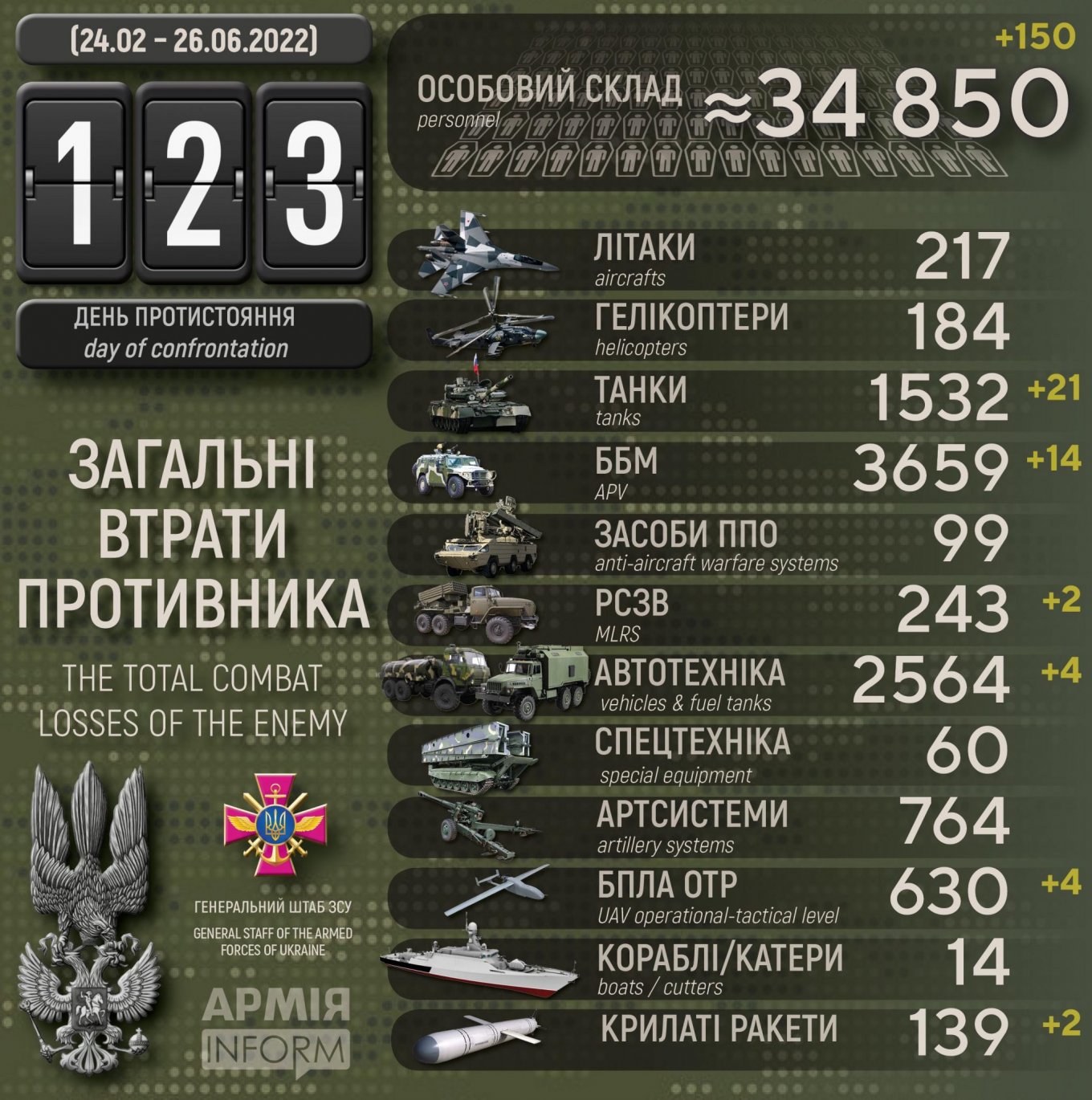 A terrible dream of the Russian occupier
Read also:
Ukrainian air defense shot down an enemy Ka-52 in Donetsk region
In a day, the enemy lost 200 occupiers, 12 tanks and a helicopter
Russians burn forests on the protected Kinburn spit: the sea along the coast is covered with ash and burnt tree bark (video)
Ukrainian "Wasp" shot down enemy drone "Orlan-10"
The Stormer HVM air defense system launched air targets in the east of Ukraine
Soldiers of the State Border Service showed how they destroyed an enemy tank
Fire show in the Kherson region: the Armed Forces of Ukraine destroyed the "Grad" anti-aircraft missile defense system and the composition of the BC of the Russians (VIDEO)