Soldiers of the Armed Forces of Ukraine replenished their "fleet" with three trophy tanks of various modifications (PHOTOS)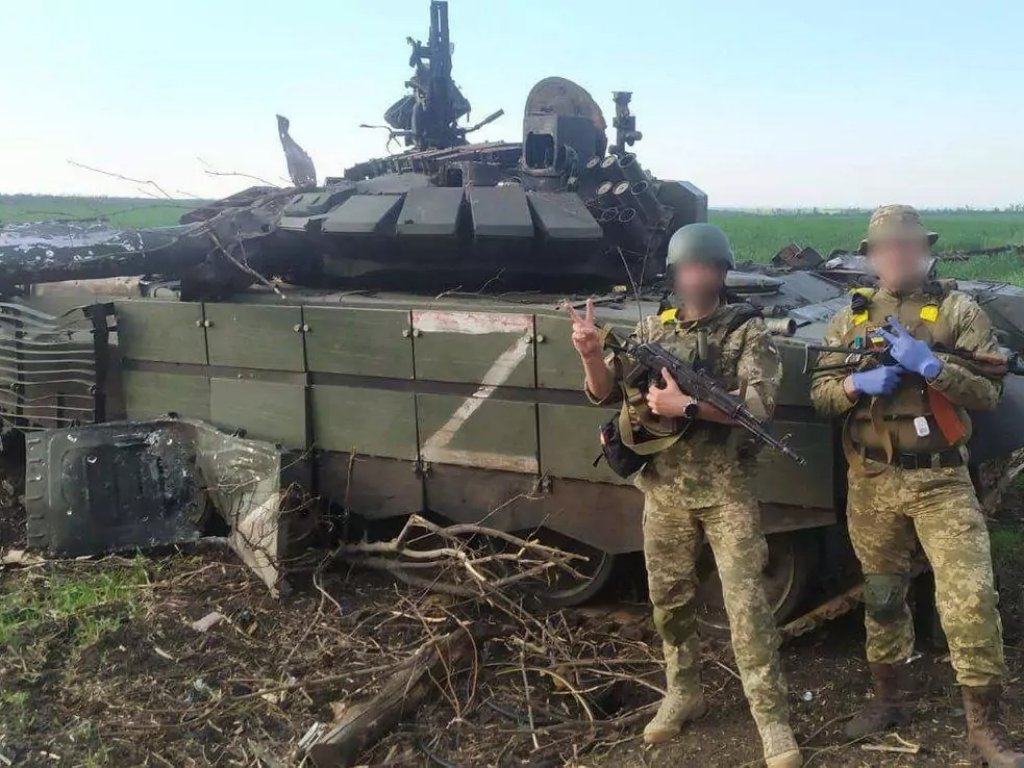 Soldiers of the Armed Forces of Ukraine replenished the "fleet" of armored vehicles with three Russian tanks of various modifications.
This was reported on the page of the Department of Strategic Communications of the Armed Forces of Ukraine in Telegram.
According to StratCom, these are T-80BVM, T-72B3 and T-80U tanks.
"Fresh trophied Russian tanks," - signed a photo with already Ukrainian equipment in the Office.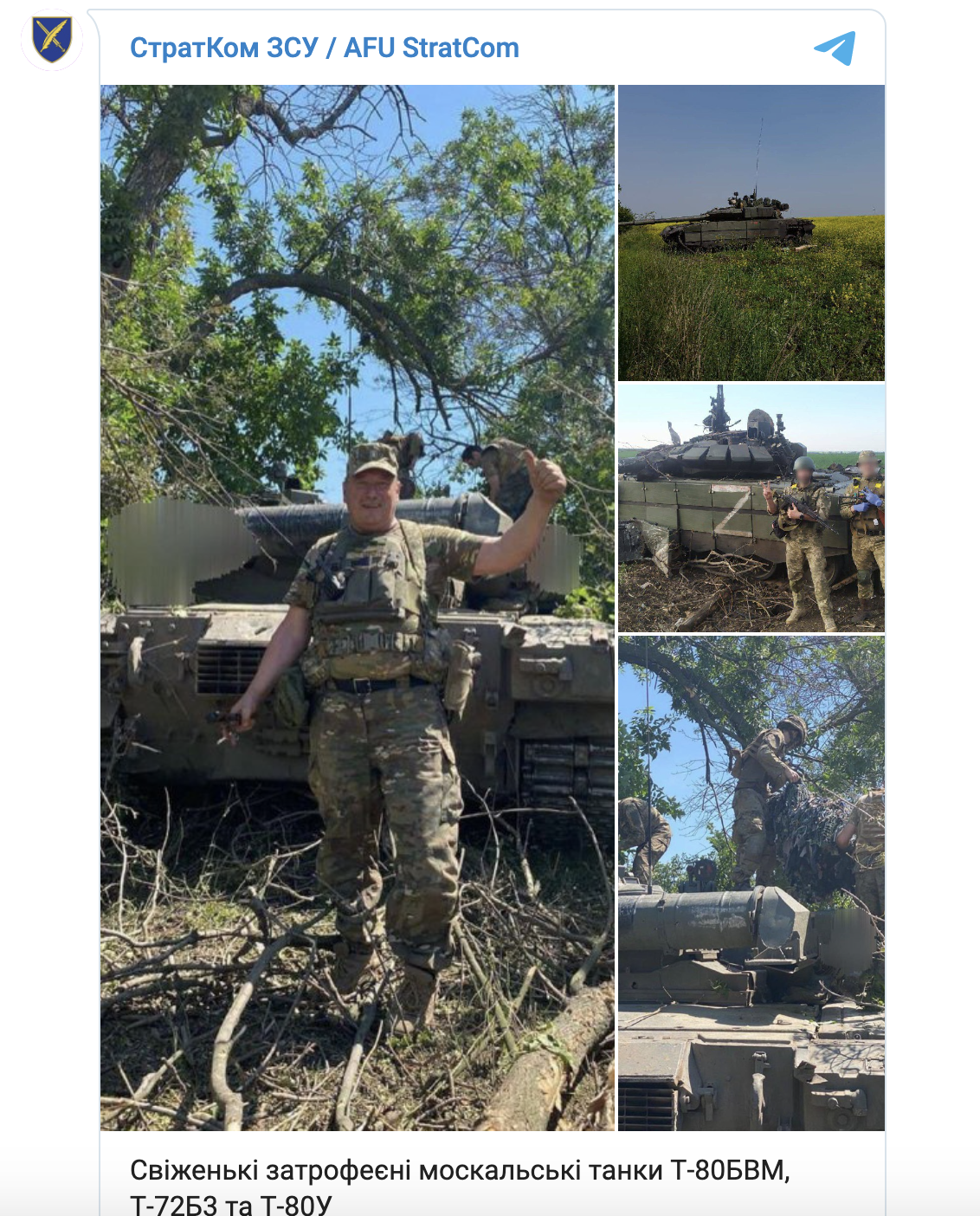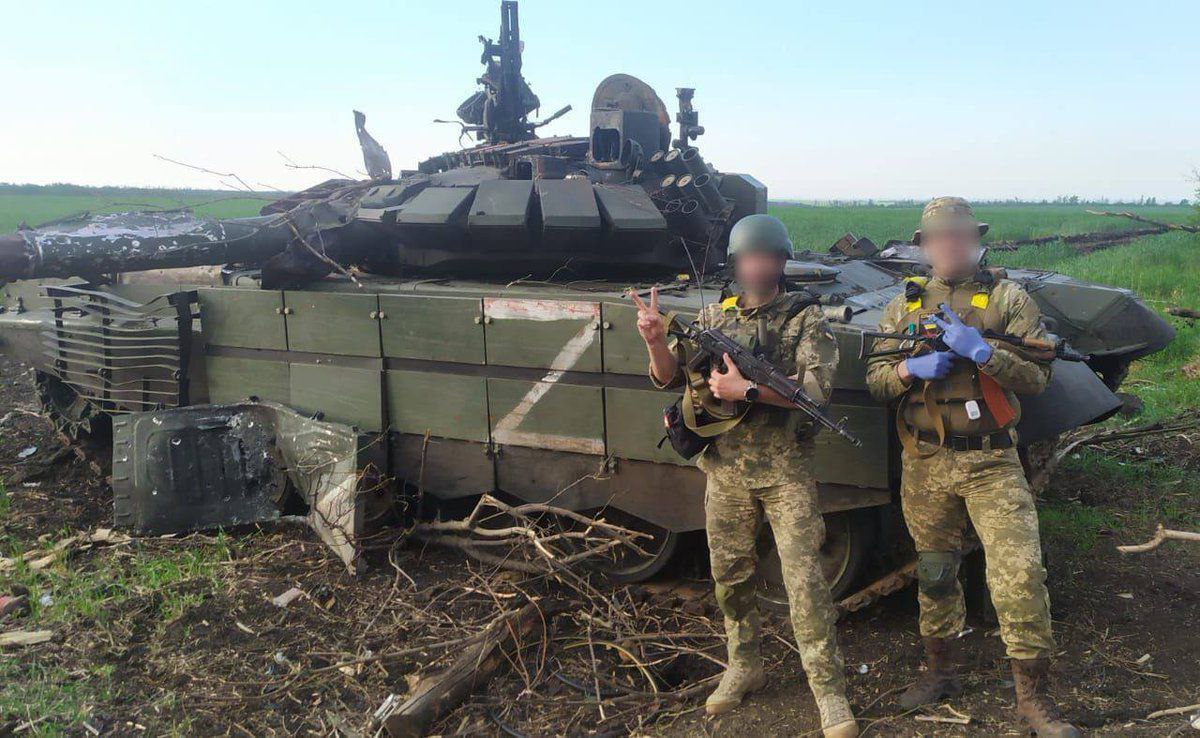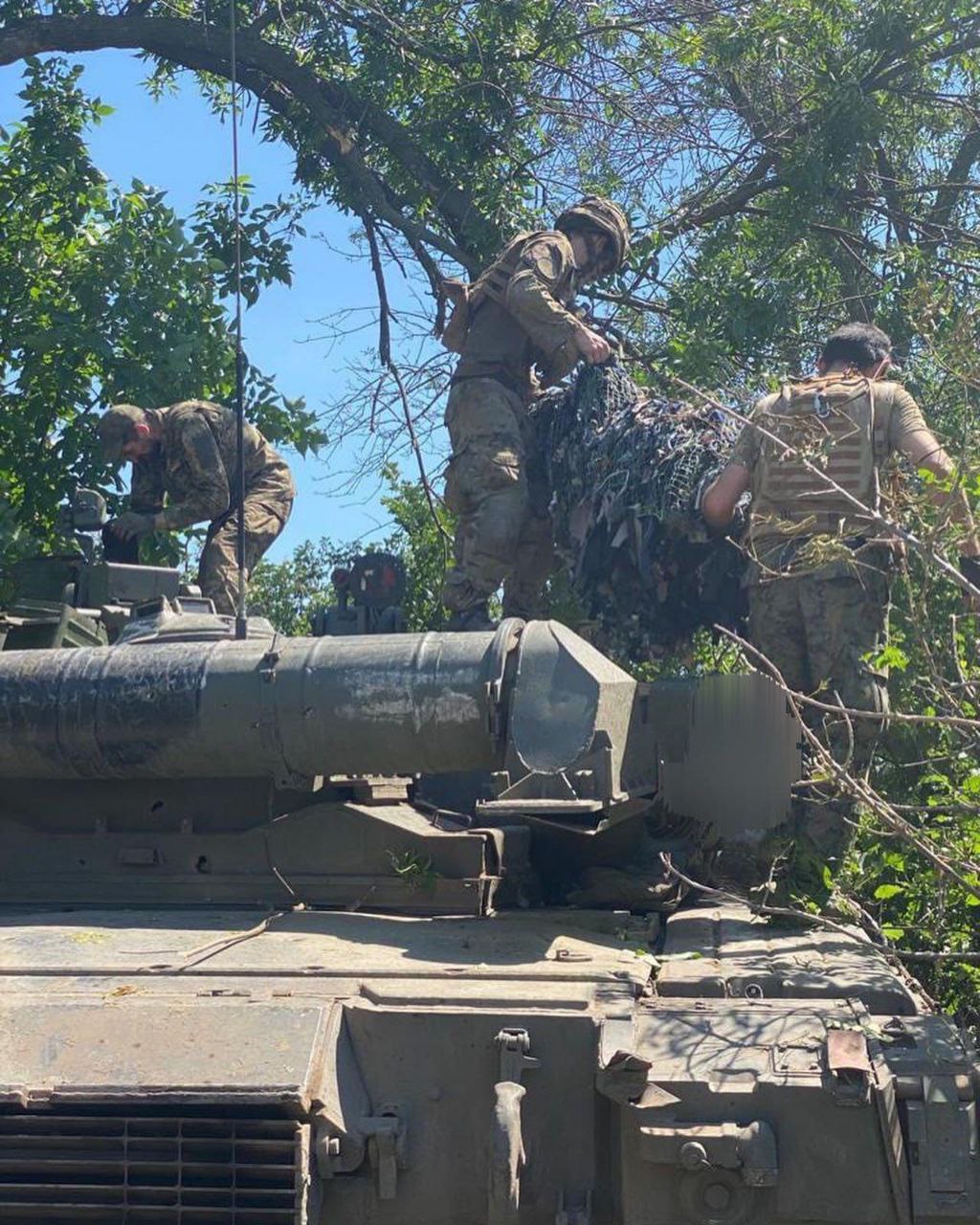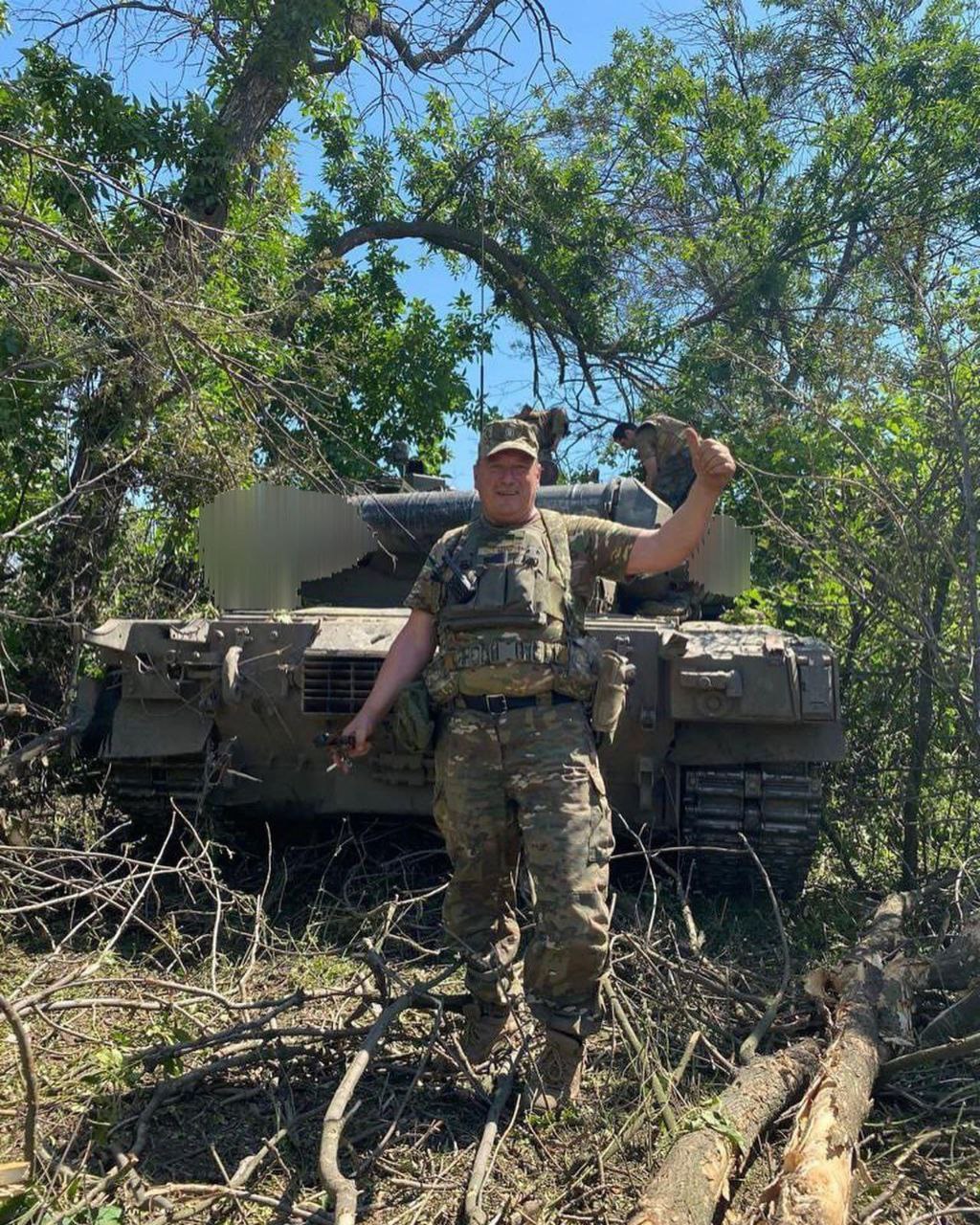 People's Deputy Yuriy Mysiahin also announced the trophy armored vehicles. According to him, two of the three enemy tanks were captured by soldiers of one of the units of the 93rd separate mechanized brigade "Cold Yar".
About trophy tanks
According to Militarny, the T-80BVM is an upgraded version of the T-80BV tank, which is equipped with new loading mechanisms, which allowed the use of elongated ammunition. Among the advantages of the "jet tank", as the T-80BVM is called for its engine sound, are the comfort of the crew in cold weather, the ease of starting the gas turbine engine in the cold.
Modification of the T-72B3 is designed as a mass and economic alternative to the main tank T-90A for the Russian army. However, the publication emphasizes that the Armed Forces captured a later modification - T-72B3M. Modification of the T-72B3M, developed by Uralvagonzavod on the basis of the T-72BZ, was first presented in 2018 at a parade on Red Square.
The car received a new engine with a capacity of 1130 hp, an updated gun of high accuracy and survivability, dynamic protection "Relict" and anti-accumulation screens.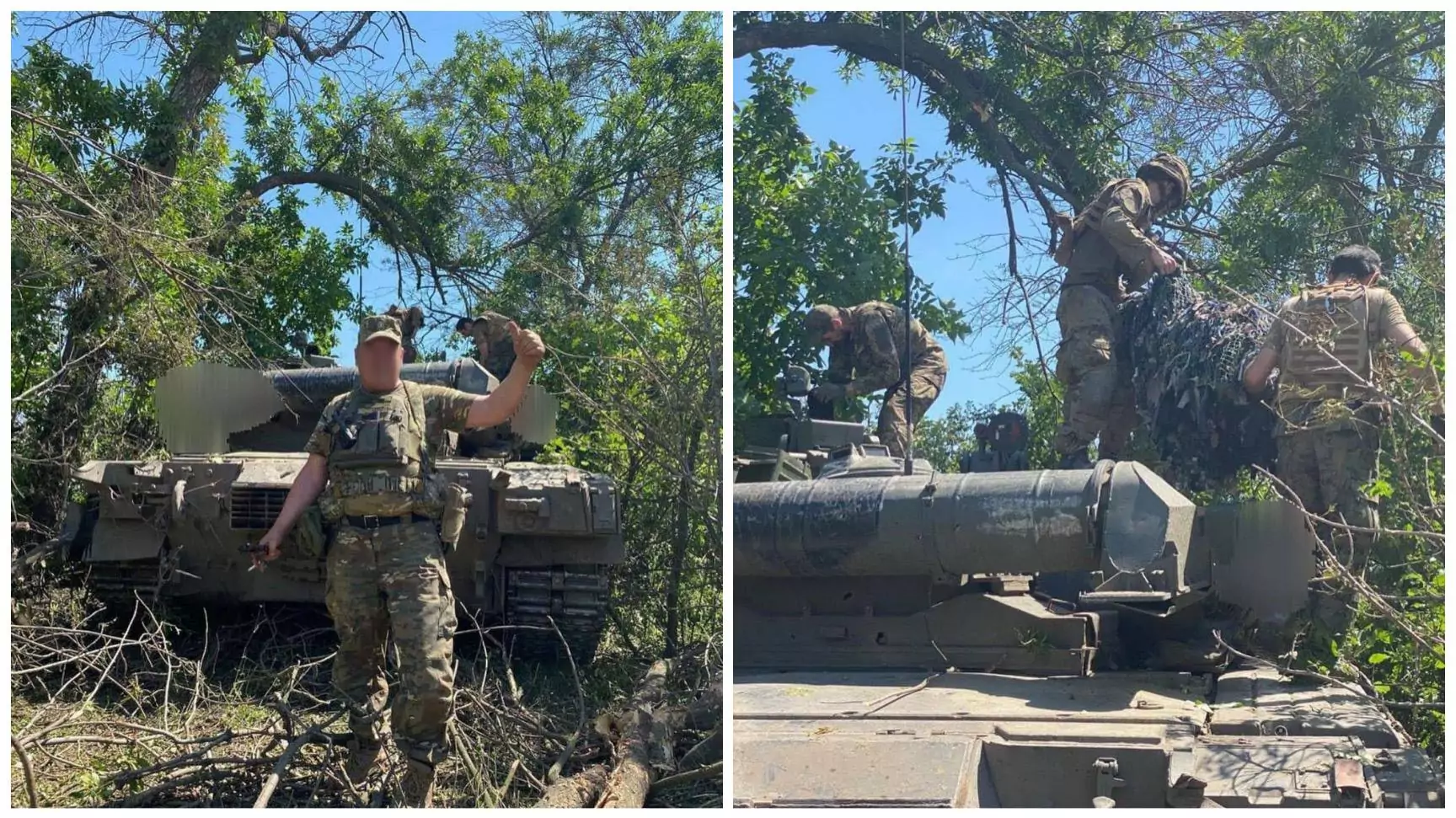 Also, the Ukrainian military seized a tank of another modification of the T-80 - the T-80U tank . T-80U tanks were adopted by the Armed Forces of the USSR in 1985.
Read also:
The losses of the invaders are approaching 250 thousand soldiers - data from the General Staff
How Russia hit high-rise residential buildings in Ukraine this year
Ukraine stopped one step away from the "bronze" at the Fencing Championship in women's team saber
Explosions in Moscow: the Ministry of Defense of the Russian Federation commented on the night attack by drones
The Armed Forces of Ukraine destroyed the Strela-10 enemy air defense system near Bakhmut (VIDEO)
Ukrainian defenders eliminated the Russian top colonel Yevgeny Vashunin, who commanded the "Leningrad Regiment"
China secretly sold drones to Russia for more than $100 million - Politico