SSO soldiers of Ukraine burned 6 enemy MLRS "Hurricane" (VIDEO)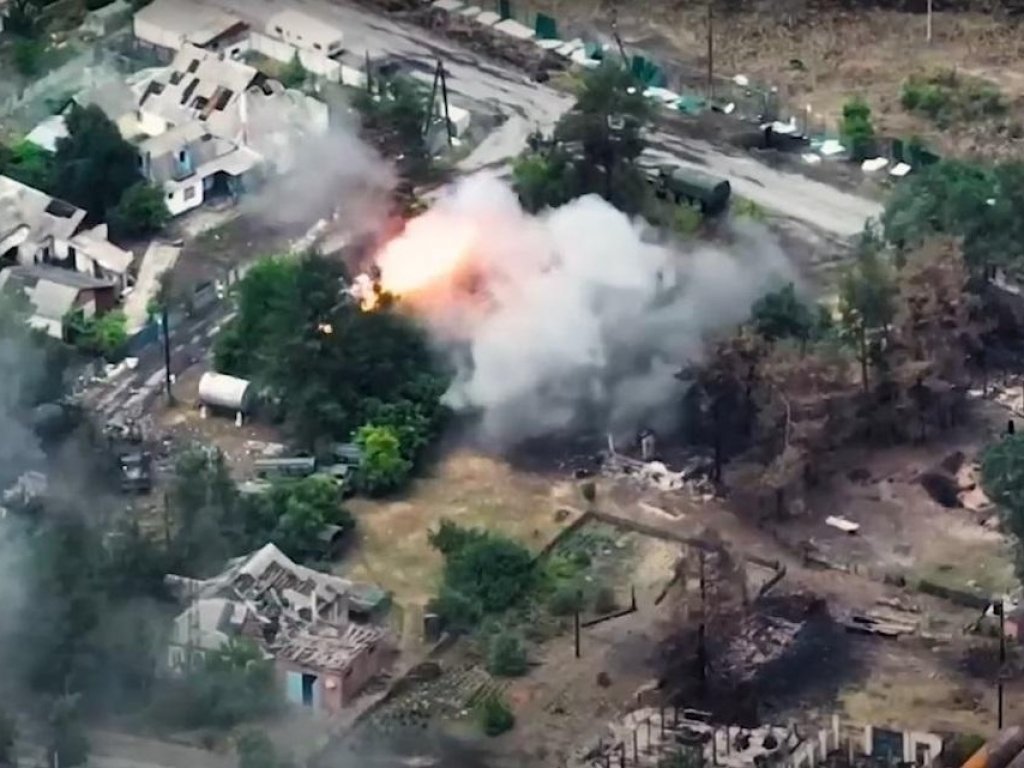 Soldiers of the Special Operations Forces of Ukraine in the Donetsk region found and destroyed an enemy column numbering:
6 Hurricane multiple rocket launchers,
transport and charging machines,
fuel trucks,
trucks,
fire control machines,
APC and BMP.
The video was published on the Facebook page of the SSO of Ukraine.
"Having successfully aimed the artillery, the SSO soldiers adjusted the fire of Ukrainian guns while they were scattering enemy equipment to pieces," the statement said.
About SSO of Ukraine
Special Operations Forces of the Armed Forces of Ukraine - a separate type of forces of the Armed Forces of Ukraine, which includes special purpose units and units of information and psychological special operations.
Units are staffed with specialists who have special capabilities in the areas of intelligence, direct actions and military support to perform complex, dangerous, sometimes politically sensitive operations conducted by the SSO Command of Ukraine.
Read also:
In Russia, a junkie son killed his mother, threw her body off the balcony and killed himself by cutting off his penis
Spanish media: Putin's ex-wife sells apartments in Spain
Original sabotage: employees of a Russian defense company "spoiled" Pantsyr air defense system for a blogger's money (PHOTOS)
Analogies of wars: Soviet-Afghan vs. Russian-Ukrainian
Ukrainian Armed Forces destroy enemy electronic warfare system "Palantyn" (video)
How are Russian athletes in uniform going to infiltrate the Olympics? An investigation by Glavkom
Ukrainian paratroopers show how they destroyed a Russian Terminator armored personnel carrier