SSO soldiers of Ukraine burned 6 enemy MLRS "Hurricane" (VIDEO)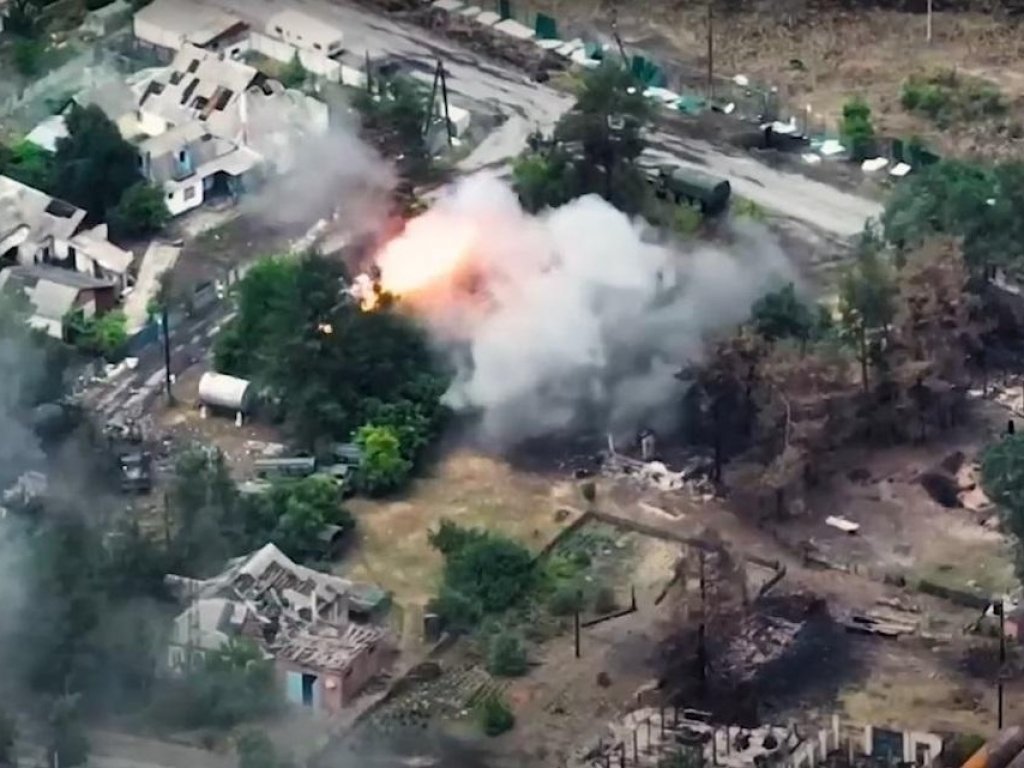 Soldiers of the Special Operations Forces of Ukraine in the Donetsk region found and destroyed an enemy column numbering:
6 Hurricane multiple rocket launchers,
transport and charging machines,
fuel trucks,
trucks,
fire control machines,
APC and BMP.
The video was published on the Facebook page of the SSO of Ukraine.
"Having successfully aimed the artillery, the SSO soldiers adjusted the fire of Ukrainian guns while they were scattering enemy equipment to pieces," the statement said.
About SSO of Ukraine
Special Operations Forces of the Armed Forces of Ukraine - a separate type of forces of the Armed Forces of Ukraine, which includes special purpose units and units of information and psychological special operations.
Units are staffed with specialists who have special capabilities in the areas of intelligence, direct actions and military support to perform complex, dangerous, sometimes politically sensitive operations conducted by the SSO Command of Ukraine.
Read also:
Ukrainian air defense shot down an enemy Ka-52 in Donetsk region
In a day, the enemy lost 200 occupiers, 12 tanks and a helicopter
Russians burn forests on the protected Kinburn spit: the sea along the coast is covered with ash and burnt tree bark (video)
Ukrainian "Wasp" shot down enemy drone "Orlan-10"
The Stormer HVM air defense system launched air targets in the east of Ukraine
Soldiers of the State Border Service showed how they destroyed an enemy tank
Fire show in the Kherson region: the Armed Forces of Ukraine destroyed the "Grad" anti-aircraft missile defense system and the composition of the BC of the Russians (VIDEO)