Strike aircraft of the Armed Forces destroyed more than 20 armored vehicles and enemy positions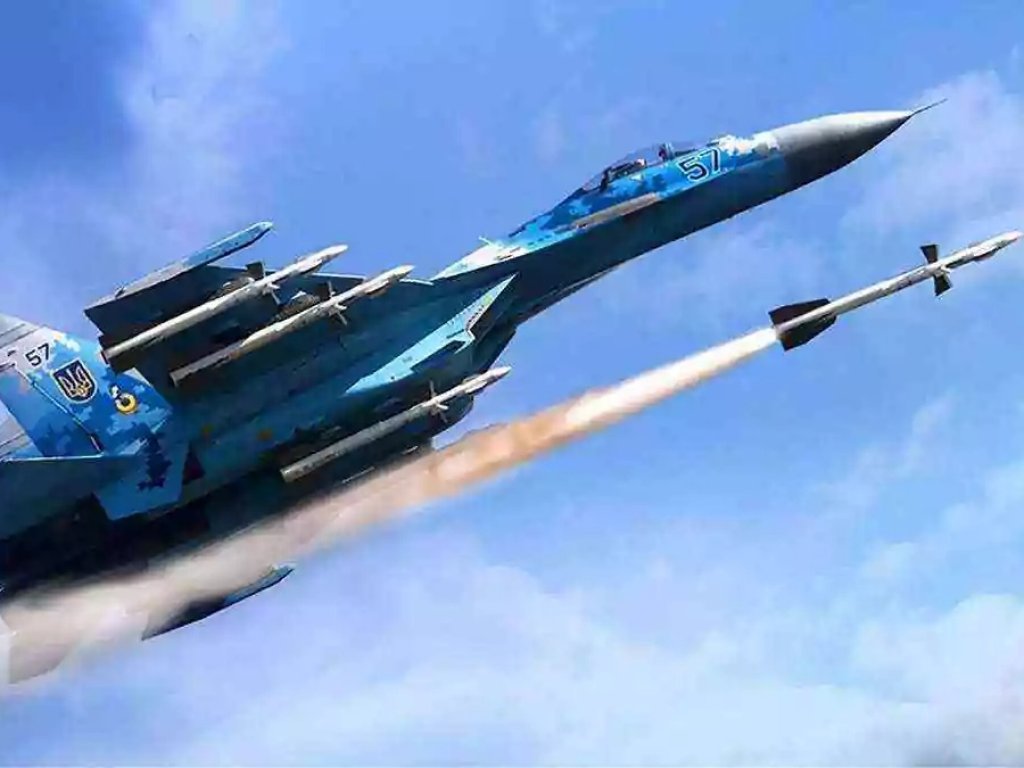 On Friday, June 3, Ukrainian strike aircraft destroyed:
more than 20 units of armored combat equipment of Russian invaders,
strengthened positions of the occupiers in various directions,
the living force of the enemy.
This was reported in the Command of the Air Force of the Armed Forces.
t is also noted that anti-aircraft missile forces destroyed the X-59 air-to-surface missile, and the air defense of the Land Forces struck three occupant drones.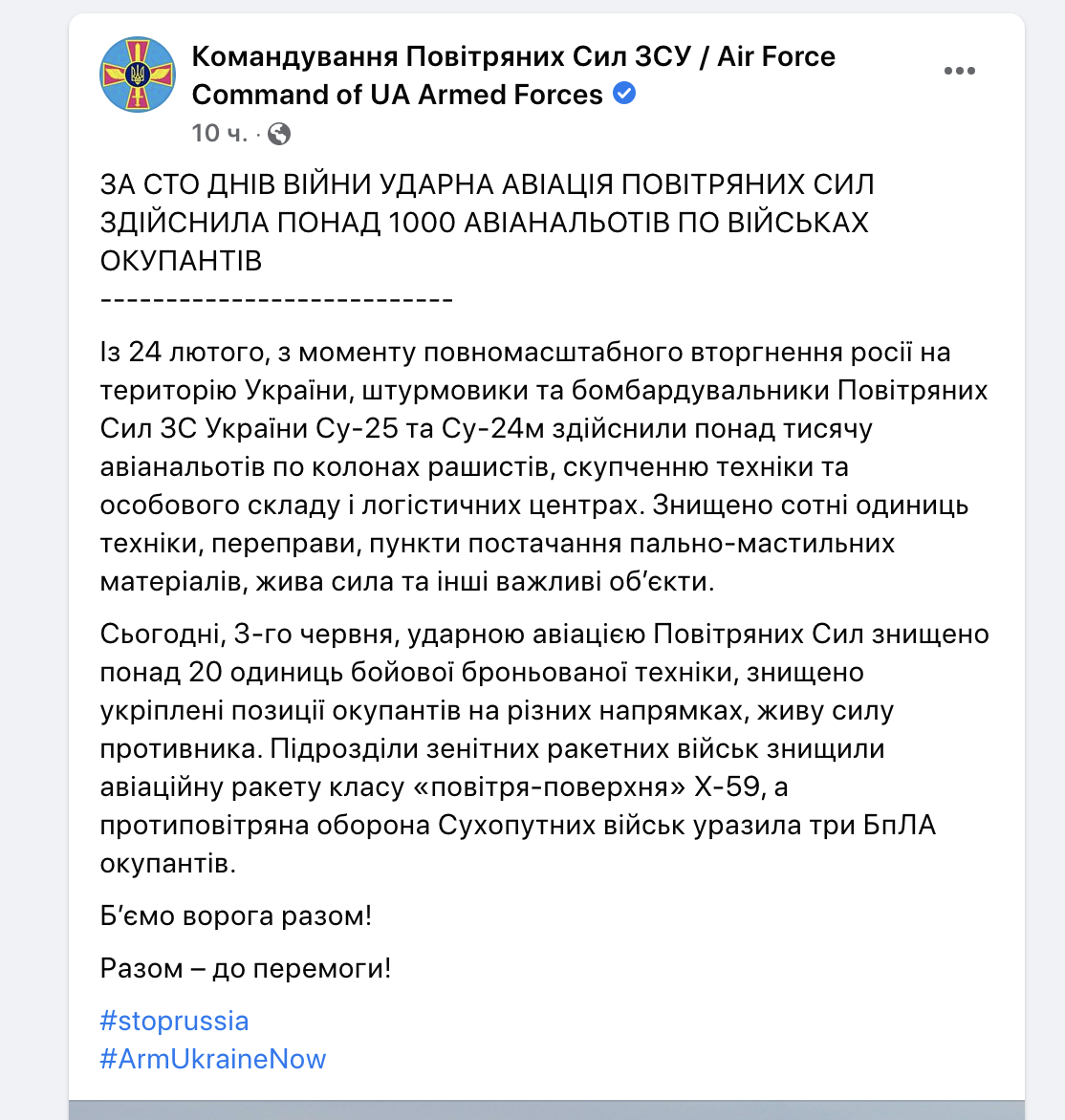 In total, during the 100 days of the war, Su-25 and Su-24m attack aircraft and bombers of the Air Force of Ukraine carried out more than a thousand air raids on racist columns, concentration of equipment and personnel and logistics centers.
Read also:
In Russia, a junkie son killed his mother, threw her body off the balcony and killed himself by cutting off his penis
Spanish media: Putin's ex-wife sells apartments in Spain
Original sabotage: employees of a Russian defense company "spoiled" Pantsyr air defense system for a blogger's money (PHOTOS)
Analogies of wars: Soviet-Afghan vs. Russian-Ukrainian
Ukrainian Armed Forces destroy enemy electronic warfare system "Palantyn" (video)
How are Russian athletes in uniform going to infiltrate the Olympics? An investigation by Glavkom
Ukrainian paratroopers show how they destroyed a Russian Terminator armored personnel carrier