Strike aircraft of the Armed Forces destroyed more than 20 armored vehicles and enemy positions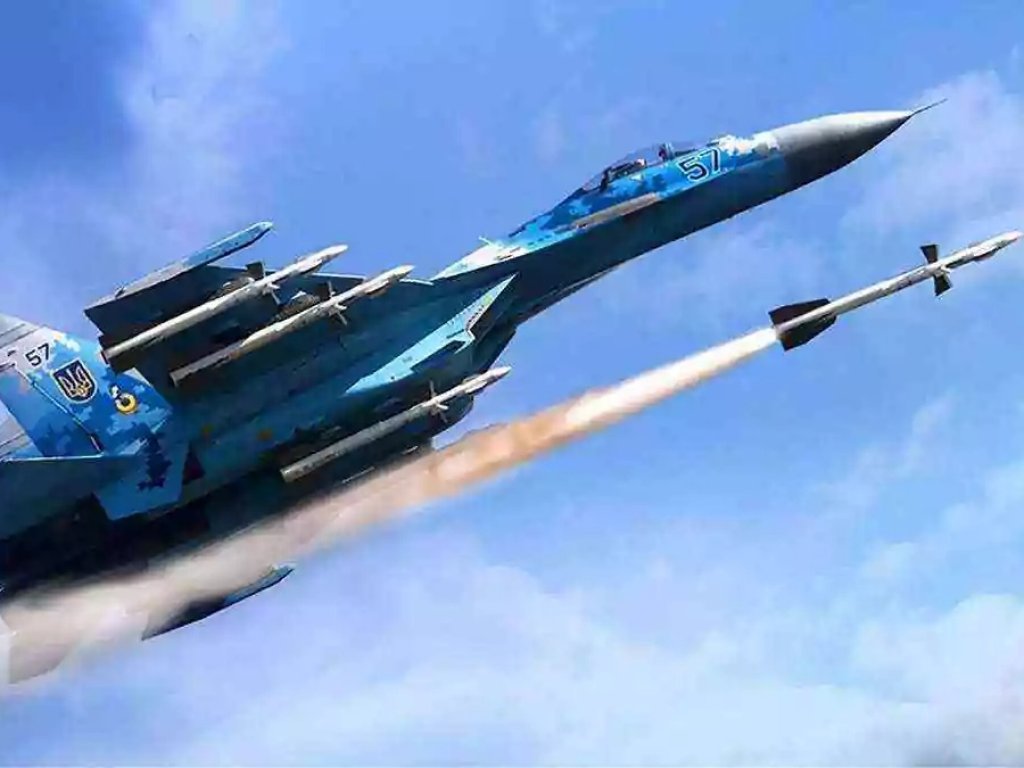 On Friday, June 3, Ukrainian strike aircraft destroyed:
more than 20 units of armored combat equipment of Russian invaders,
strengthened positions of the occupiers in various directions,
the living force of the enemy.
This was reported in the Command of the Air Force of the Armed Forces.
t is also noted that anti-aircraft missile forces destroyed the X-59 air-to-surface missile, and the air defense of the Land Forces struck three occupant drones.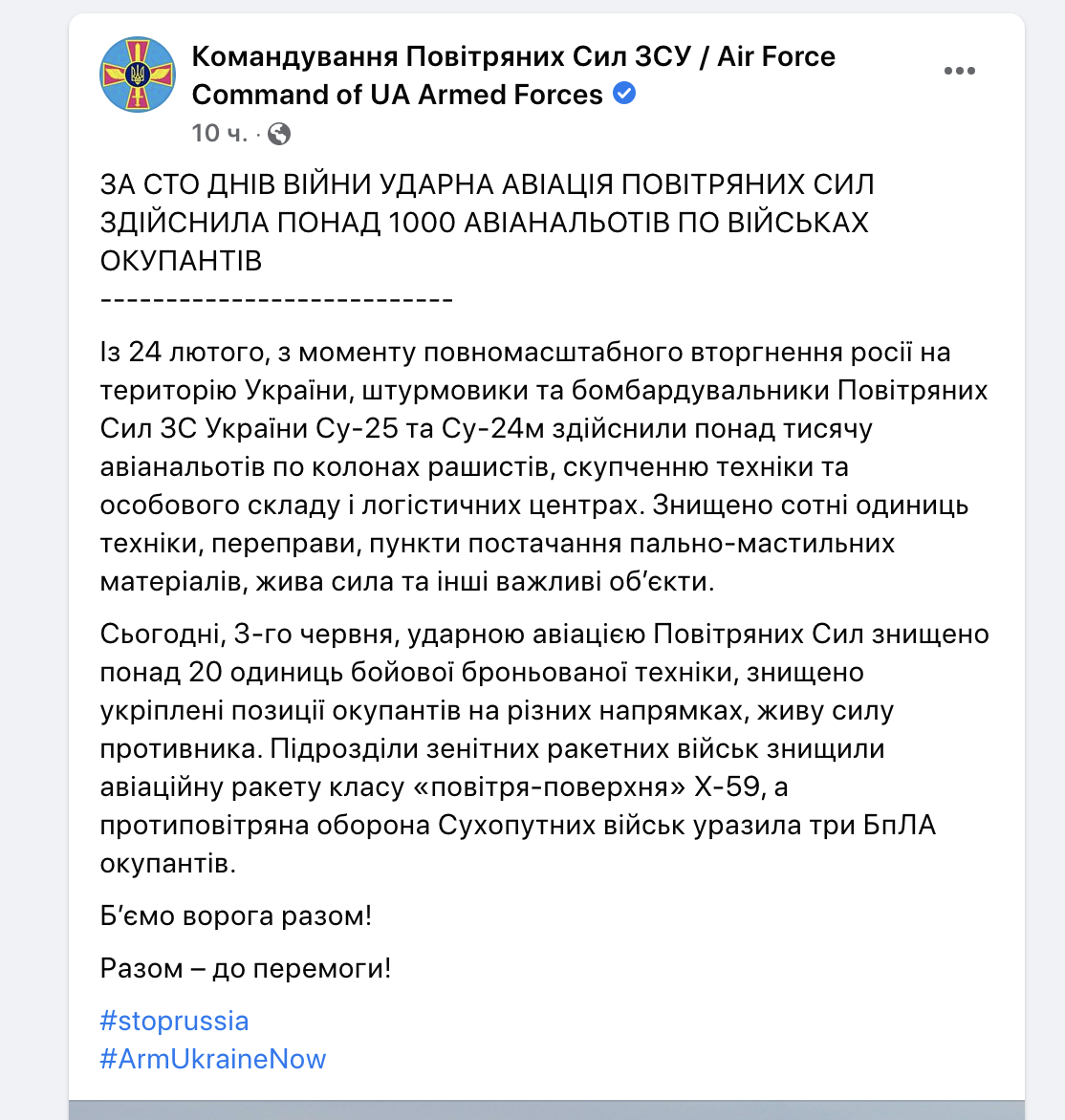 In total, during the 100 days of the war, Su-25 and Su-24m attack aircraft and bombers of the Air Force of Ukraine carried out more than a thousand air raids on racist columns, concentration of equipment and personnel and logistics centers.
Read also:
Regular speeding: a people's deputy from "Batkivshchyna" Andrii Nikolayenko hit an 18-year-old girl to death
The losses of the invaders are approaching 250 thousand soldiers - data from the General Staff
How Russia hit high-rise residential buildings in Ukraine this year
Ukraine stopped one step away from the "bronze" at the Fencing Championship in women's team saber
Explosions in Moscow: the Ministry of Defense of the Russian Federation commented on the night attack by drones
The Armed Forces of Ukraine destroyed the Strela-10 enemy air defense system near Bakhmut (VIDEO)
Ukrainian defenders eliminated the Russian top colonel Yevgeny Vashunin, who commanded the "Leningrad Regiment"