The Armed Forces of Ukraine in Luhansk Region defeated a Russian convoy, which included a dozen tanks and BMPs — the 24th Brigade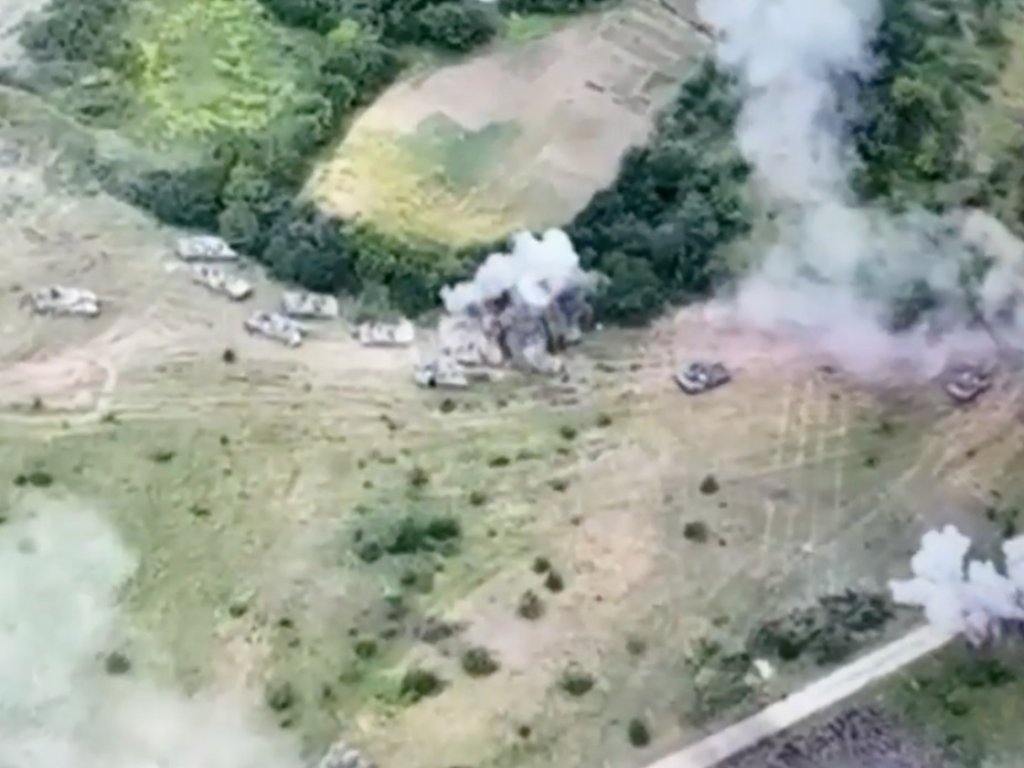 The 24th Separate Mechanized Brigade named after King Danylo in the Luhansk region defeated a Russian column, which included a dozen tanks and BMPs.
The team announced this on Facebook on July 9 .
The military is told that the convoy came under Ukrainian artillery fire: the Armed Forces first stopped it, and then destroyed it.
The situation in Luhansk region
The General Staff of the Armed Forces of Ukraine announced on July 3 that the Defense Forces of Ukraine were forced to withdraw from their occupied positions and lines after heavy fighting for Lysychansk, Luhansk region.
"In order to preserve the lives of Ukrainian defenders, a decision was made to withdraw. We continue the fight. Unfortunately, steel will and patriotism are not enough for success — material and technical resources are needed. We will come back and win for sure!" - says the message.
Russian Defense Minister Sergei Shoigu reported to Putin on July 3 that Russian troops had completely occupied the Luhansk region. At the same time, the representative of the Ministry of Defense of Ukraine, Yuriy Sak, stated that as of July 3, Lysychansk was not under the "full control" of Russian troops, but added that the situation in the city "has been very tense for quite some time" , Russian troops "continuously attacked the city" .
On July 5, the head of the Luhansk OVA, Serhii Gaidai, said in an interview with "Suspilno" that the Luhansk region is completely occupied. The next day, he announced that heavy fighting was taking place in the villages around Lysychansk, and some settlements had already passed under one or another control twice.
Finally, on July 7, Gaidai reported that the Luhansk region is still not under the full control of the Russians: they say that fighting continues on the outskirts of the region, and the invaders continue to suffer losses.
Read also:
The losses of the invaders are approaching 250 thousand soldiers - data from the General Staff
How Russia hit high-rise residential buildings in Ukraine this year
Ukraine stopped one step away from the "bronze" at the Fencing Championship in women's team saber
Explosions in Moscow: the Ministry of Defense of the Russian Federation commented on the night attack by drones
The Armed Forces of Ukraine destroyed the Strela-10 enemy air defense system near Bakhmut (VIDEO)
Ukrainian defenders eliminated the Russian top colonel Yevgeny Vashunin, who commanded the "Leningrad Regiment"
China secretly sold drones to Russia for more than $100 million - Politico