The Armed Forces of Ukraine targeted the Kakhovsky and Antonivskyi bridges in the Kherson region (Video)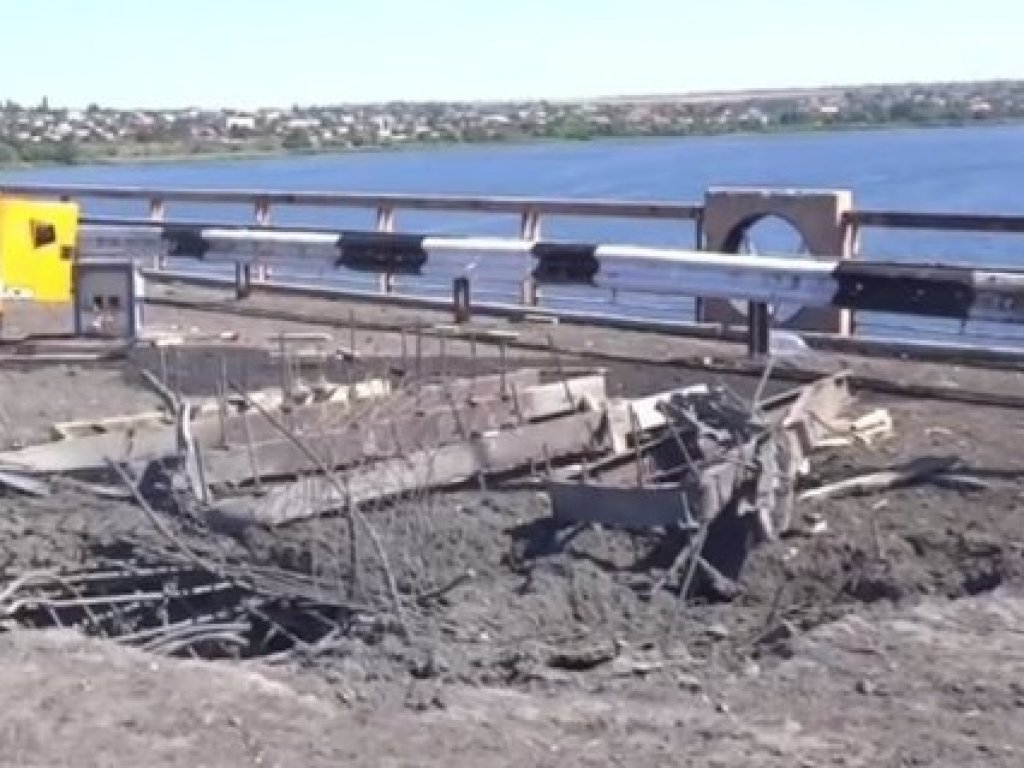 Soldiers of the Ukrainian Armed Forces again struck the Antoniv and Kakhov bridges in the temporarily occupied Kherson region.
This was announced by the spokesman of the Operational Command "South" Vladyslav Nazarov.
According to him, thanks to the accurate work of the missile and artillery units, our soldiers managed to establish fire control over these bridges.
In addition, the Defense Forces destroyed two control points and two warehouses with ammunition of the occupiers in the southern direction. The enemy's anti-aircraft defenses also came under artillery fire.
"Our missile and artillery units struck two control points, two warehouses with ammunition, anti-aircraft defense equipment, a radar station and areas of concentration of enemy artillery. Fire control over the Kakhovsky and Antonivskyi road bridges has been established," Nazarov said.
Among the confirmed losses of the Russian army:
15 occupants;
3 T-72 tanks;
Tor anti-aircraft missile system;
attack and reconnaissance UAV Forpost;
6 armored cars;
2 warehouses with ammunition.
Read also:
Ukrainian Su-27s came to protect the skies of Bakhmut
A mercenary from PMC Wagner Andriy Medvedev fought against Ukraine for 4 months, and now he has quietly fled to Norway and is seeking political asylum there
Russia started to hit cities with S-400 48N6DM missiles: where they hit, threat and counteraction
Over 100,000 Russian occupiers were eliminated
That's what's going on there Snake Island on the 299th day of the war. Photos
The Rashists will now have less ammunition: a powerful explosion 40 km from Bakhmut (video)
Consequences of the attack on Kyiv: Air defense shot down 13 out of 13 Shaheds. But the debris damaged the houses