The liberation of Zmiyny: the Armed Forces of Ukraine showed the most striking moments of clearing the Snake Island from the Russians (VIDEO)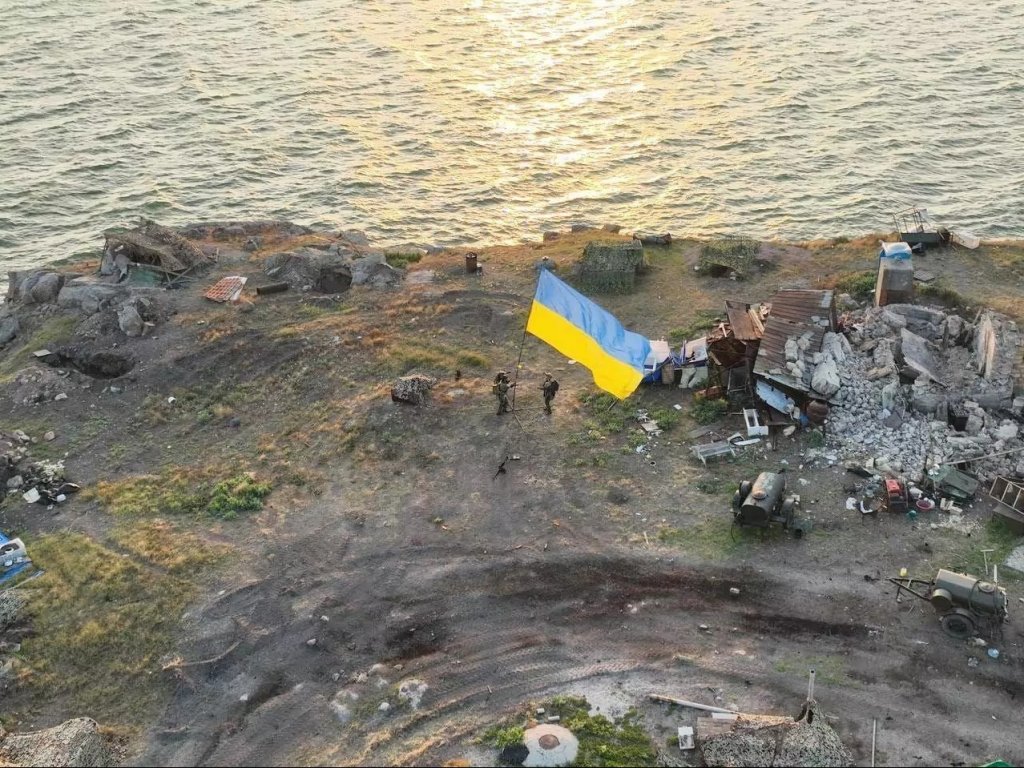 The Ukrainian military has published a video of the liberation of Snake Island from the Russian invaders. During more than two months of fighting, the Defense Forces engaged the Bayraktar squadron, missile forces, artillery and other units.
The video was published on the YouTube channel of the Operational Command "South".
According to the military, the operation of the Armed Forces lasted more than two months. It was a whole complex of actions and decisions, to which representatives of various units and formations were involved.
"A group of different forces of the Navy, a squadron of Bayraktars, Air Force, missile forces and artillery, units of the State Border Service, SBU and intelligence, as well as other units from the operational and strategic grouping of the forces of Oleksandria, were involved in the participation," the message says.
According to updated calculations, within two months, the Armed Forces destroyed:
3 "Pantsyr-S1" air defense system;
1 Tor-M2 air defense system;
1 "Cape" radar;
1 "Tornado-G" anti-aircraft missile system;
1 RSZV "Grad";
1 EB system;
1 small boat;
2 BBM;
8 units of auto equipment;
1 warehouse of ammunition.
In general, according to the Operational Command "South", the Russian military lost equipment worth more than 900 million dollars.
Read also:
The losses of the invaders are approaching 250 thousand soldiers - data from the General Staff
How Russia hit high-rise residential buildings in Ukraine this year
Ukraine stopped one step away from the "bronze" at the Fencing Championship in women's team saber
Explosions in Moscow: the Ministry of Defense of the Russian Federation commented on the night attack by drones
The Armed Forces of Ukraine destroyed the Strela-10 enemy air defense system near Bakhmut (VIDEO)
Ukrainian defenders eliminated the Russian top colonel Yevgeny Vashunin, who commanded the "Leningrad Regiment"
China secretly sold drones to Russia for more than $100 million - Politico