The SSO of Ukraine received foreign combat buggies (VIDEO)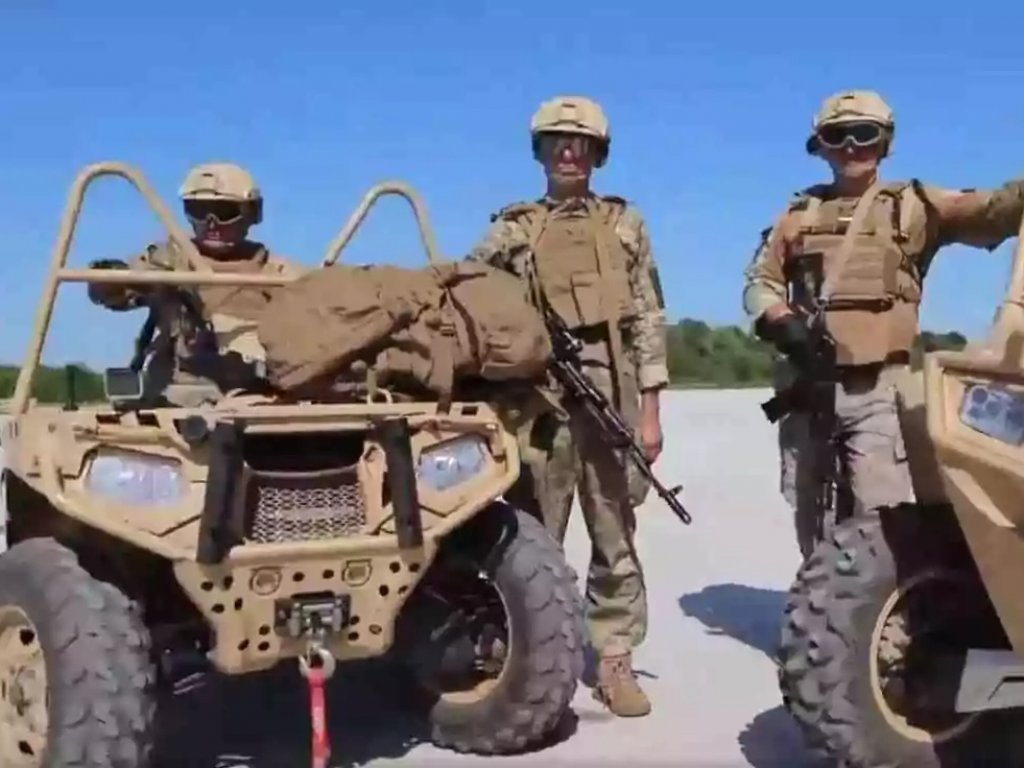 Ukrainian special forces received and tested combat buggies from foreign partners.
This was reported on the Facebook page of the Special Operations Forces Command of the Armed Forces of Ukraine.
It is noted that not only capacity is important for SSO operators, but also mobility. After the test, the soldiers stated that the new means of transportation can easily cope with all the assigned tasks.
About SSO of Ukraine
Special operations forces of the Armed Forces of Ukraine are a separate type of forces of the Armed Forces of Ukraine, which include special-purpose units and units of informational and psychological special operations. The unofficial anthem of the SSO of Ukraine is the song "I came quietly, I left quietly", written during the Russian-Ukrainian war. During the full-scale invasion of the Russian Federation into Ukraine, soldiers of the SSO carried out a number of important special operations, in particular:
they blew up the pontoon bridge of the occupiers in Luhansk region;
destroyed the enemy "Hradi" shelling Severodonetsk;
discovered and destroyed the communication station of the occupiers in Kharkiv Oblast;
blew up an enemy KamAZ in the deep rear of the enemy.
We will remind you that a unique "Mamay" car was produced for the Armed Forces.
The Ukrainian startup Coolon also started producing buggies for the military.
As we reported earlier, the SSO of Ukraine showed unique footage of the work of snipers in the war.
Read also:
In Russia, a junkie son killed his mother, threw her body off the balcony and killed himself by cutting off his penis
Spanish media: Putin's ex-wife sells apartments in Spain
Original sabotage: employees of a Russian defense company "spoiled" Pantsyr air defense system for a blogger's money (PHOTOS)
Analogies of wars: Soviet-Afghan vs. Russian-Ukrainian
Ukrainian Armed Forces destroy enemy electronic warfare system "Palantyn" (video)
How are Russian athletes in uniform going to infiltrate the Olympics? An investigation by Glavkom
Ukrainian paratroopers show how they destroyed a Russian Terminator armored personnel carrier