The Ukrainian Armed Forces shot down the enemy drone "Outpost" in the Nikolaev area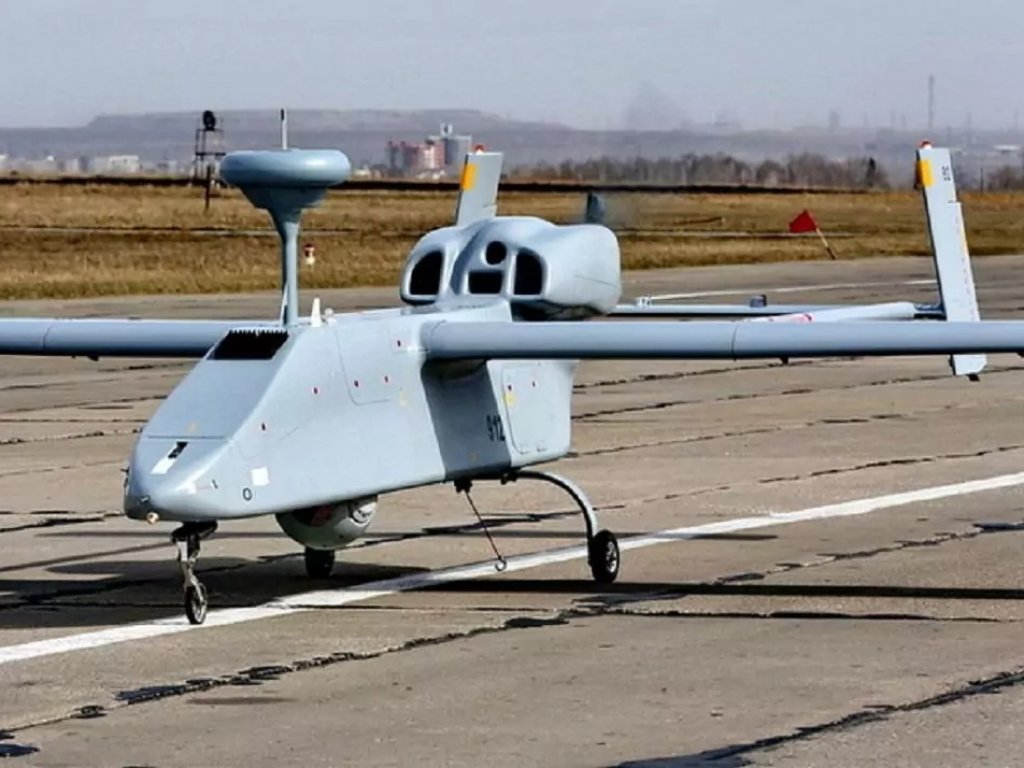 On Friday morning, July 1, the anti-aircraft missile unit of the "South" air command destroyed the Russian "Forpost" unmanned aerial vehicle, which was trying to find a target for destruction in the Mykolaiv region.
The Air Command "South" informs about this.
"The plans of the occupiers to obtain intelligence information have been violated," the message reads.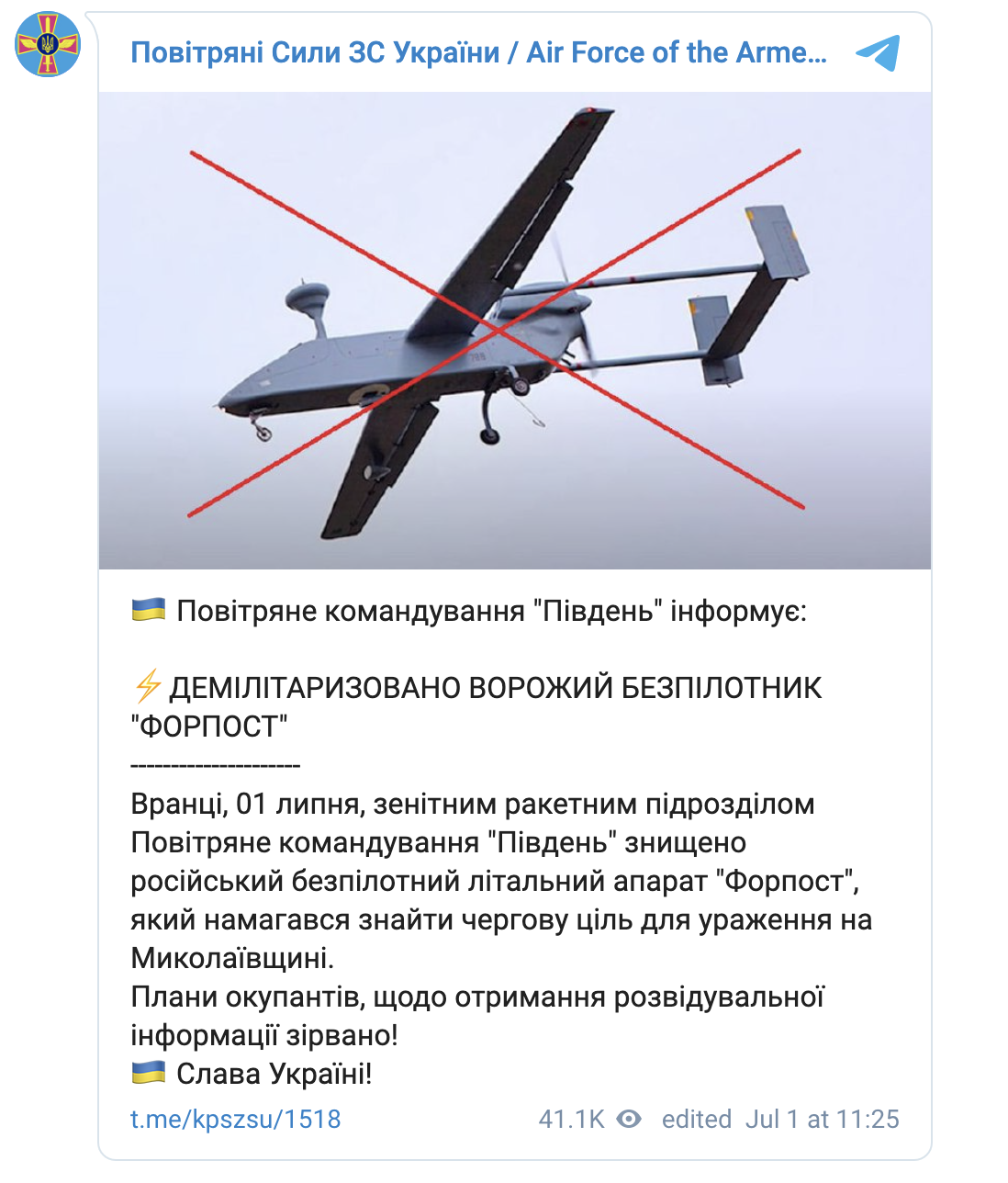 Note that the "Forpost" UAV is a licensed Israeli copy of the Searcher MkII UAV. This drone is an expensive device, estimated at 7 million dollars. Among the functional features of the UAV is not only the observation of enemy positions, but also the possibility of adjusting artillery and firing in real time.
Read also:
In Russia, a junkie son killed his mother, threw her body off the balcony and killed himself by cutting off his penis
Spanish media: Putin's ex-wife sells apartments in Spain
Original sabotage: employees of a Russian defense company "spoiled" Pantsyr air defense system for a blogger's money (PHOTOS)
Analogies of wars: Soviet-Afghan vs. Russian-Ukrainian
Ukrainian Armed Forces destroy enemy electronic warfare system "Palantyn" (video)
How are Russian athletes in uniform going to infiltrate the Olympics? An investigation by Glavkom
Ukrainian paratroopers show how they destroyed a Russian Terminator armored personnel carrier