The Ukrainian military captured a "parade" BTR-82A and a T-72 tank near Izyum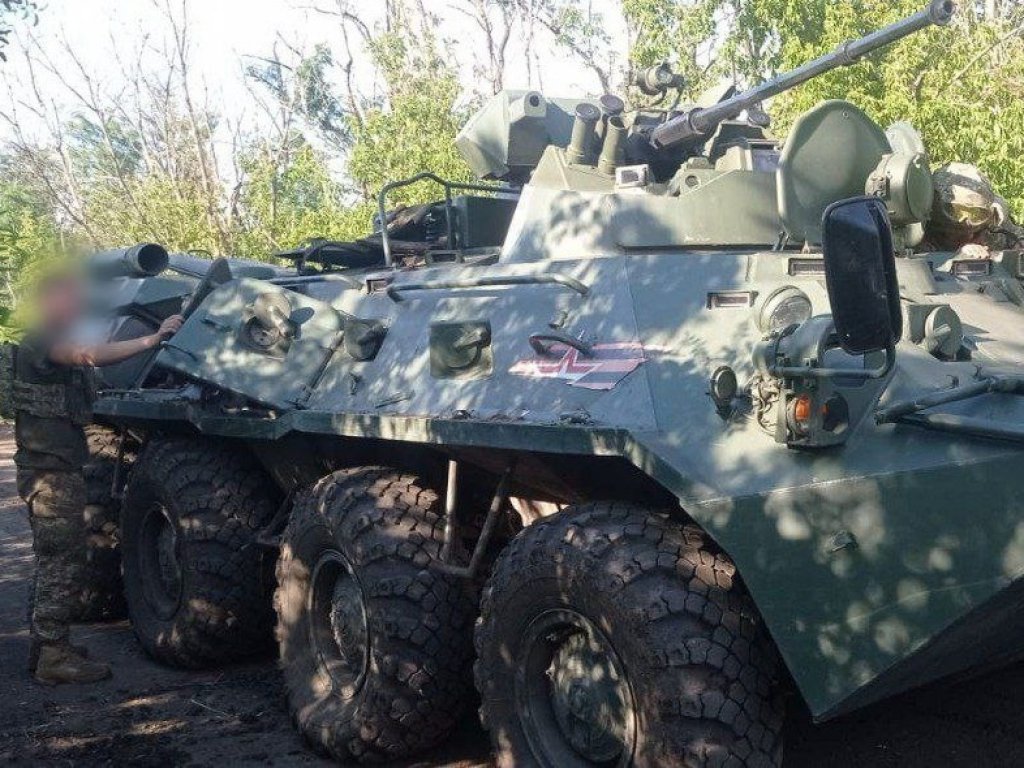 Fighters of the Armed Forces of Ukraine inflicted losses on the occupying forces of Russia in the Kharkiv region. The invaders lost several units of armored vehicles in the Izyum direction.
This was reported by volunteer Roman Donik , who published a photo of the captured Russian equipment.
The BTR-82A armored personnel carrier and the T-72B3 tank were captured by servicemen of the Kholodny Yar mechanized brigade of the Armed Forces of Ukraine in the Kharkiv region.
Judging by the published photos, the armored personnel carrier has characteristic images and symbols of the occupying forces of the Russian Federation on the hull, which are used on combat vehicles during military parades for the purpose of propaganda.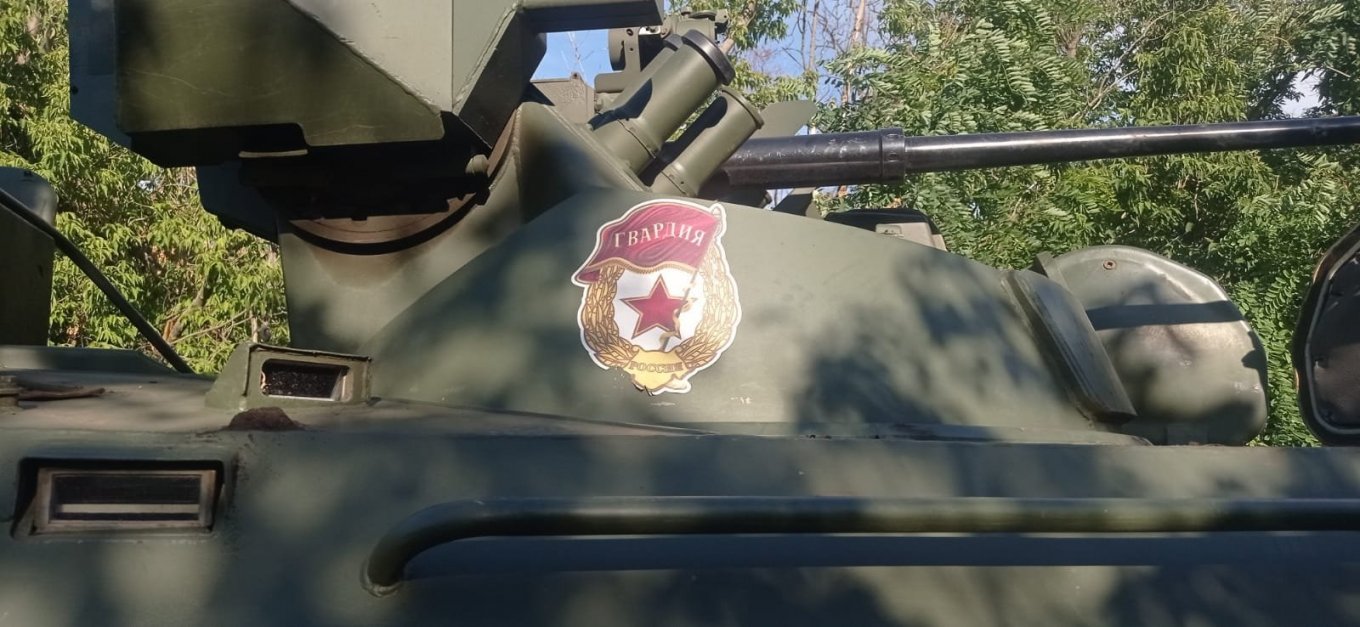 "...Russians love to cover the vehicles in the parade with such bright tinsel. And then, according to tradition, from the parade to disposal. More precisely, after restoration, to bring cars to Russian families," wrote Roman Donik.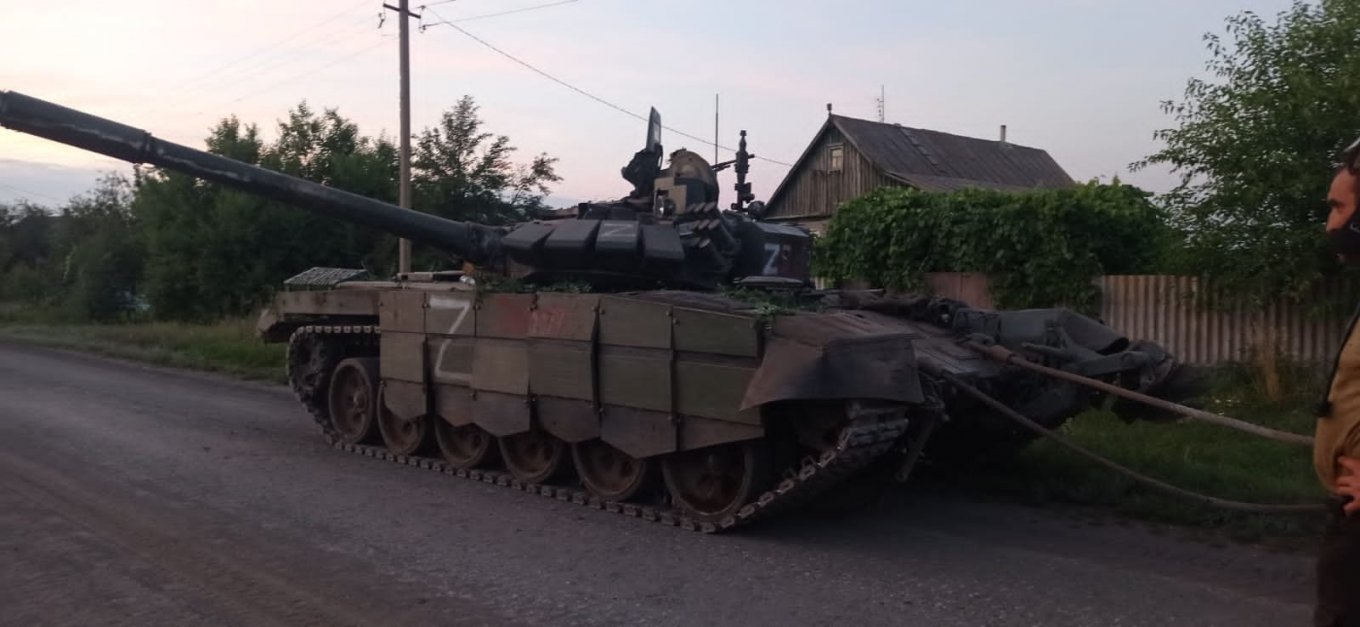 Ukrainian defenders also captured a Russian T-72B3 tank, which was damaged by an attack by the Defense Forces of Ukraine.

The photo shows damage to the frontal part of the tower, which, it seems, was not saved by dynamic protection.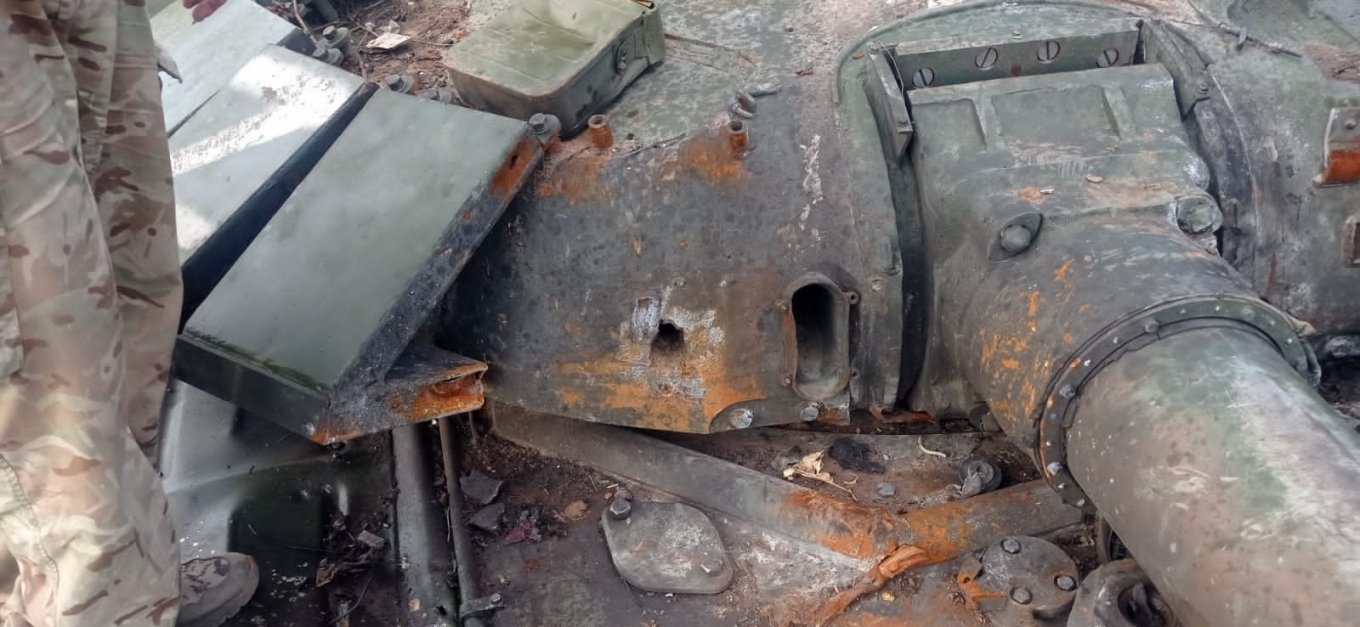 Military brigades "Holodny Yar" towed the combat vehicle from the front line for repair and mastering by a new crew.
According to the volunteer, the trophy armored vehicles will join the ranks of the Armed Forces of Ukraine and will destroy the Russian invaders who came to Ukraine with the war.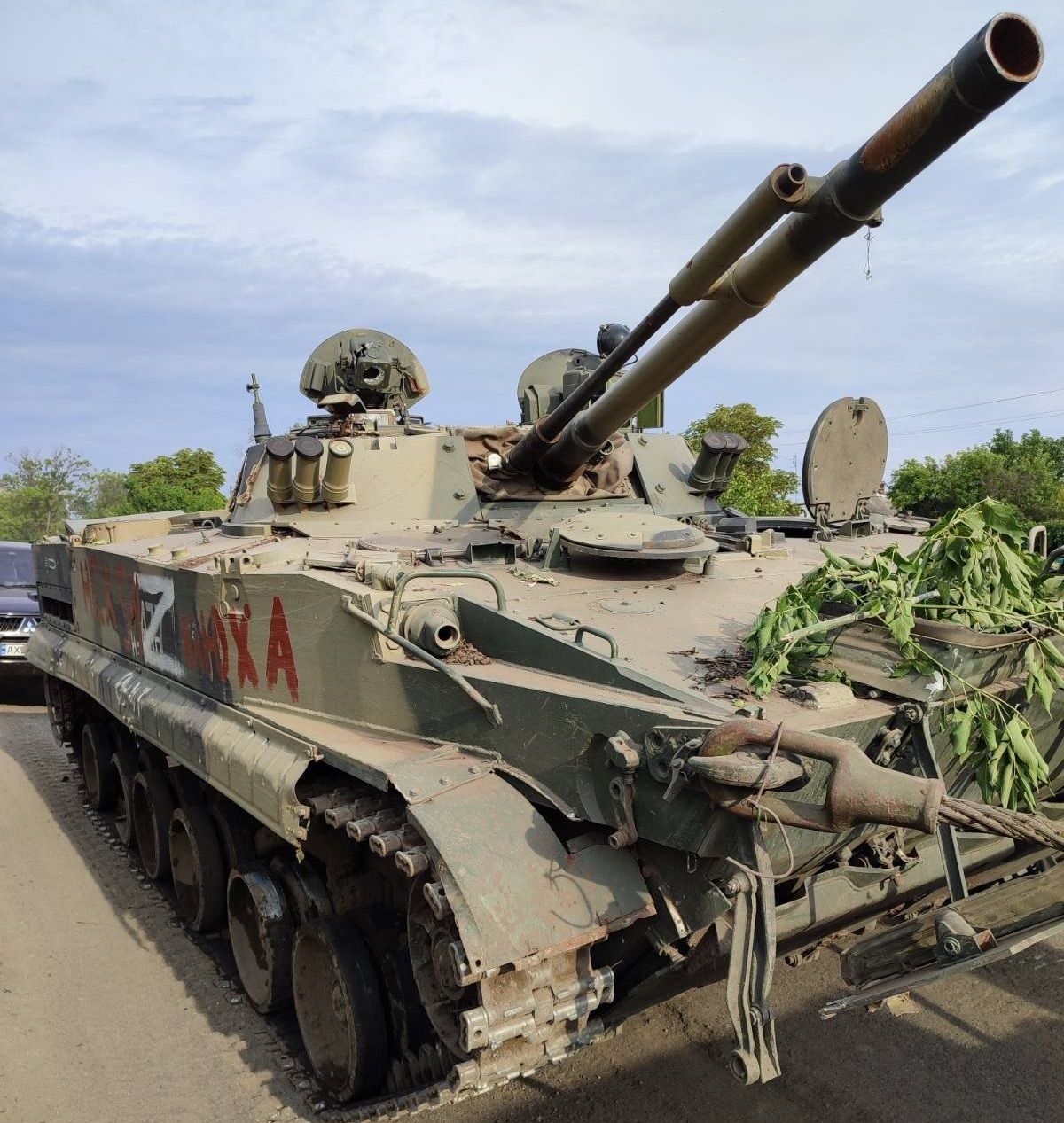 We will remind, "Kholodnoyarivtsi" recently captured a Russian BMP-3 infantry fighting vehicle near Izyum.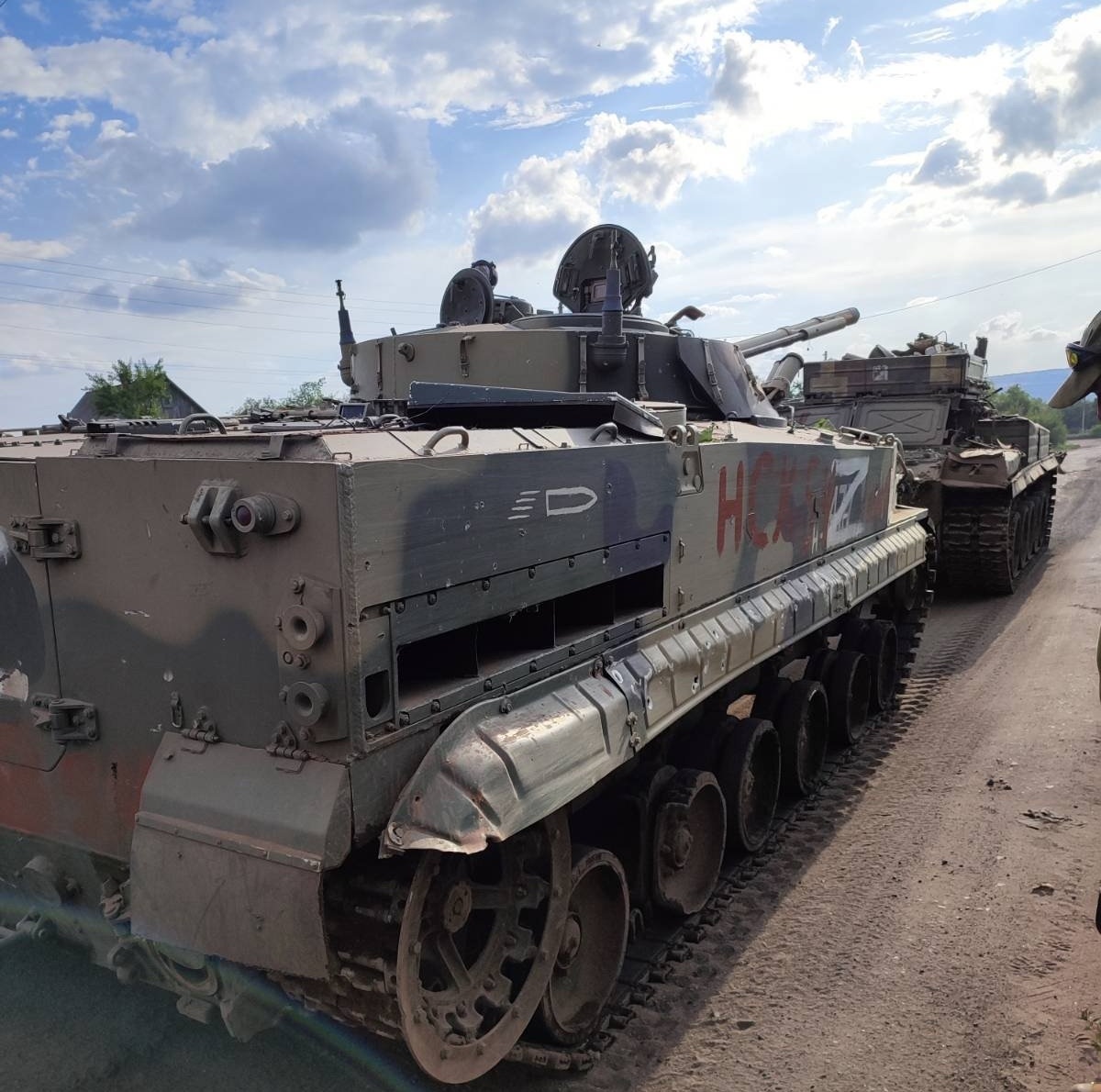 On the armored body of the trophy car, traces of small arms bullets and probably from fragments of artillery shells that exploded near the BMP-3 are visible.


Read also:
The losses of the invaders are approaching 250 thousand soldiers - data from the General Staff
How Russia hit high-rise residential buildings in Ukraine this year
Ukraine stopped one step away from the "bronze" at the Fencing Championship in women's team saber
Explosions in Moscow: the Ministry of Defense of the Russian Federation commented on the night attack by drones
The Armed Forces of Ukraine destroyed the Strela-10 enemy air defense system near Bakhmut (VIDEO)
Ukrainian defenders eliminated the Russian top colonel Yevgeny Vashunin, who commanded the "Leningrad Regiment"
China secretly sold drones to Russia for more than $100 million - Politico