The Ukrainian military destroyed a battery of enemy S-300s in the Kherson region
The defense forces of Ukraine are actively destroying enemy positions in the southern direction and moving forward.
The "South" operational command reported that the Ukrainian military managed to destroy the S-300 air defense system battery in the Zelenotropinsky district.
" During the execution of fire missions, a S-300 anti-aircraft battery was destroyed in the Zelenotropinsky district. Also, several objects of transport infrastructure in the temporarily occupied territory have been taken under fire control, which significantly limits the maneuverability and logistics of the enemy troops ," the report said.
Subsequently, a video of the affected air defense system was published on the network.
The video shows two burning S-300 installations and a service car.
The published report states that the burning S-300s are near the Zhuravel market. It is right next to Zelenotropinsky.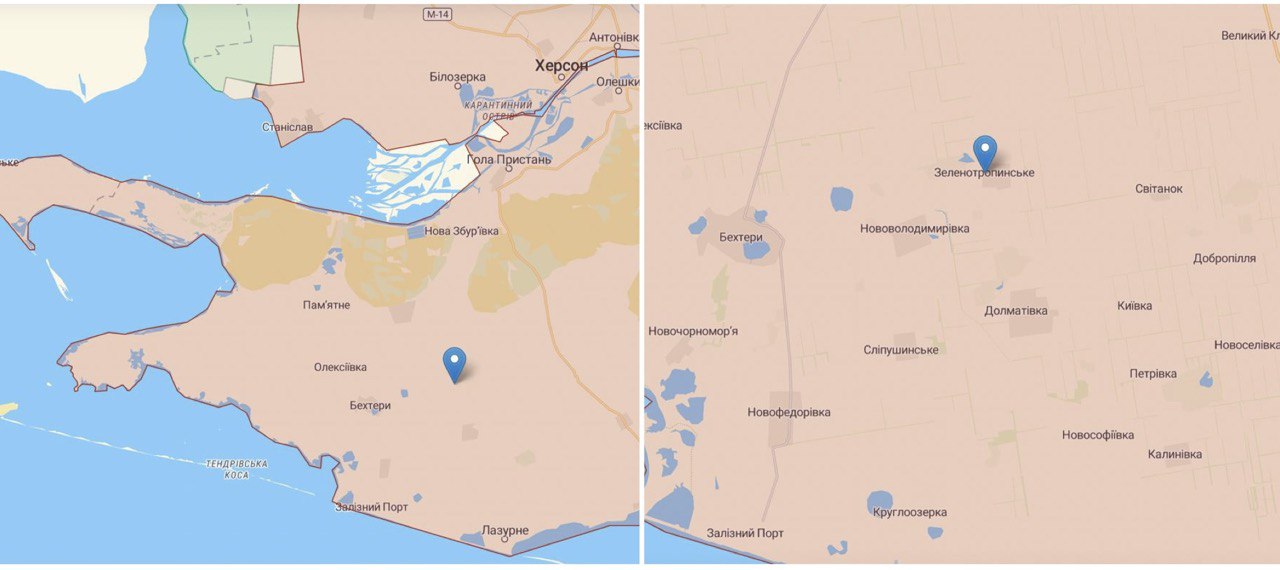 In addition, OC "South" noted that the occupiers deliver ammunition to the territory of Ukraine under the guise of civilian cargo.
We are talking about more than 20 KamAZs painted in white.
" The actual delivered cargo is barrel artillery ammunition and MLRS. New ammunition warehouses are being set up in civilian buildings, in cultural and educational institutions , "- the OC "South" reported.
It will be recalled that the occupiers began to use the S-300 to attack ground targets.
Thus, according to the report of OK "Pivden", the enemy struck Mykolaiv with seven modified missiles from the S-300 air defense system. Industrial and port infrastructure facilities were damaged as a result of the shelling.
S-300 is a medium-range anti-aircraft missile system (SA-10 according to NATO classification). It was put into service in the USSR in 1979. It is intended for the defense of large industrial and administrative facilities, military bases and control points from the enemy's air and space attack.
The complex is capable of destroying missile targets. The air defense system became the first anti-aircraft missile complex that can track up to 6 targets and launch up to 12 missiles at them.
Read also:
The losses of the invaders are approaching 250 thousand soldiers - data from the General Staff
How Russia hit high-rise residential buildings in Ukraine this year
Ukraine stopped one step away from the "bronze" at the Fencing Championship in women's team saber
Explosions in Moscow: the Ministry of Defense of the Russian Federation commented on the night attack by drones
The Armed Forces of Ukraine destroyed the Strela-10 enemy air defense system near Bakhmut (VIDEO)
Ukrainian defenders eliminated the Russian top colonel Yevgeny Vashunin, who commanded the "Leningrad Regiment"
China secretly sold drones to Russia for more than $100 million - Politico