The Ukrainian military with MANPADS hit the Russian Su-25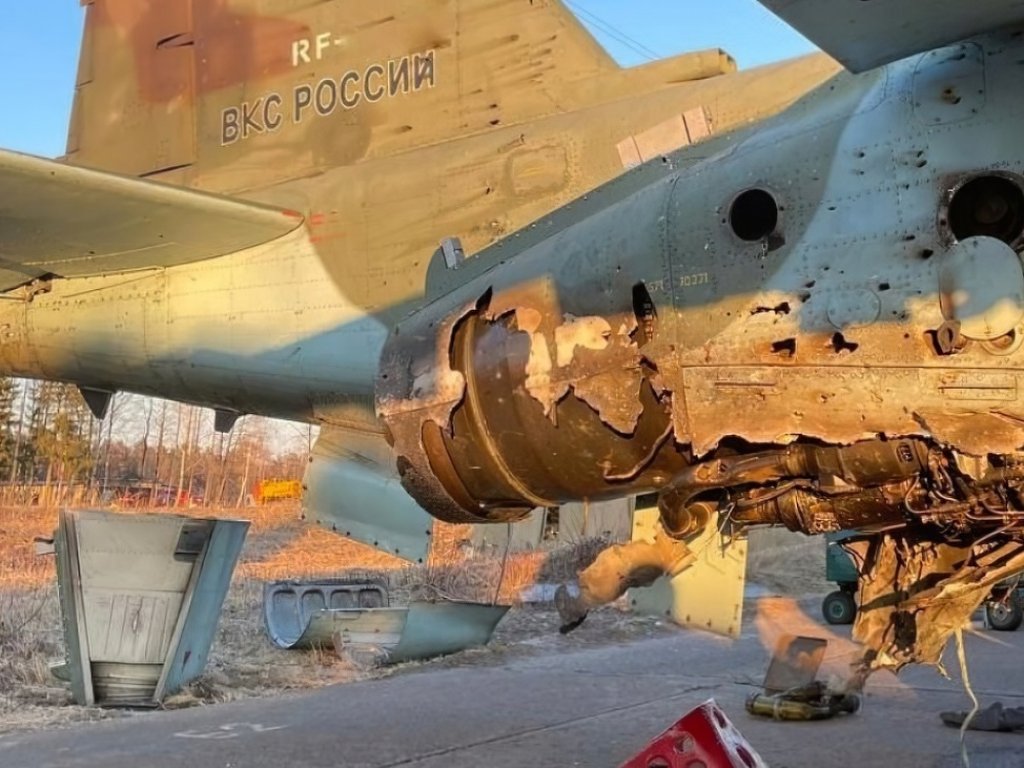 The Russian military has shown the consequences of hitting their Su-25 missiles from the anti-aircraft missile system.
After hitting a Russian plane over Ukraine, the single-seat attack aircraft was able to return to the airport.
The plane was seriously damaged, the rocket hit the engine.
When a rocket hits the engine, a fire usually occurs, which can sometimes be extinguished by a standard fire extinguishing system.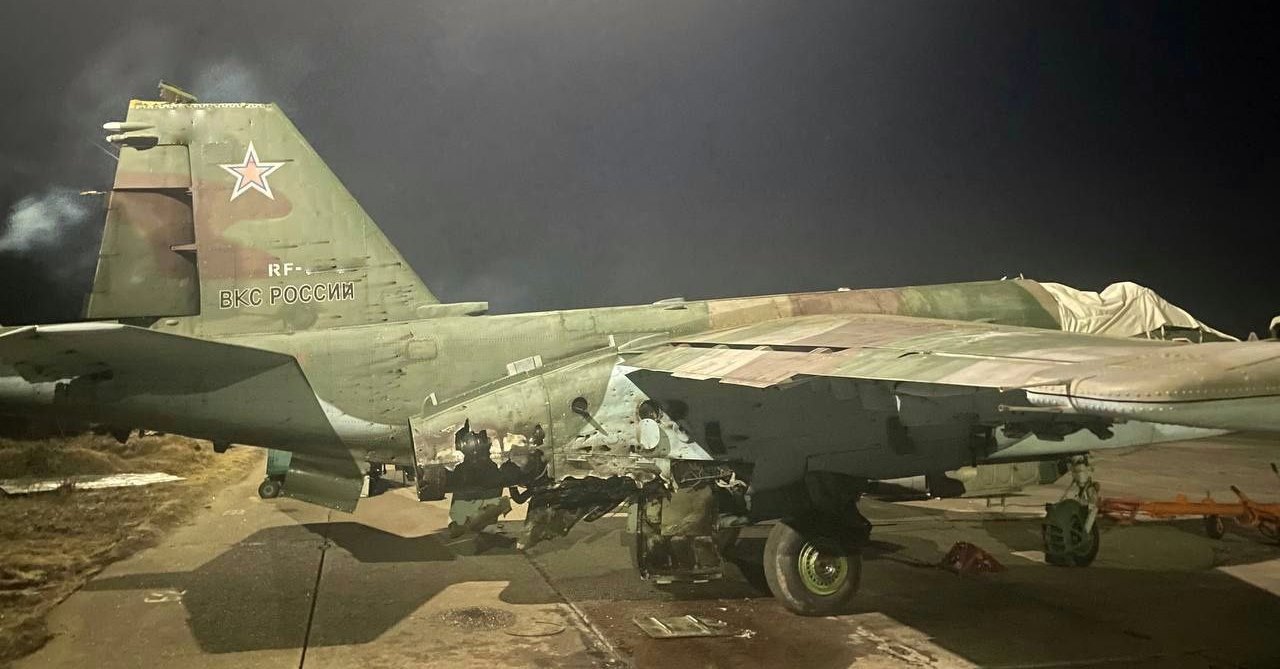 The pilot quickly shuts down the failed engine, shuts off the fire hydrant and activates the fire extinguishing system.
In the published photos, probably one engine burned twice, although in the Su-25 you can turn off the engine only once.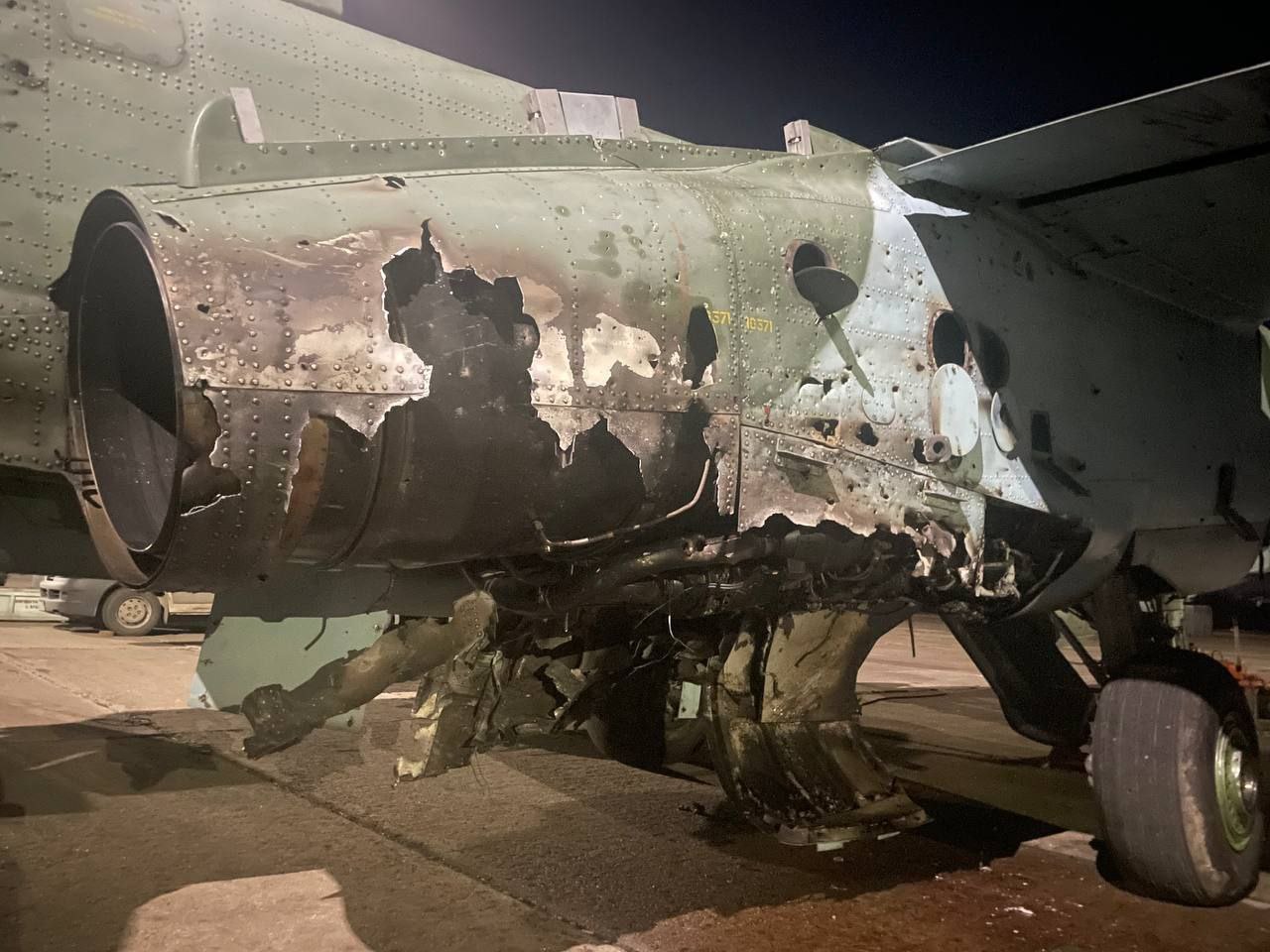 Also from the Russian damaged Su-25 dismantled cabin glass, probably which was also damaged.
This is not the first such case in the Russian-Ukrainian war.
In March 2022, the air defense forces of Ukraine hit a Su-25 attack aircraft of the Russian military.
Then the attack aircraft also managed to reach the Russian base on the second engine.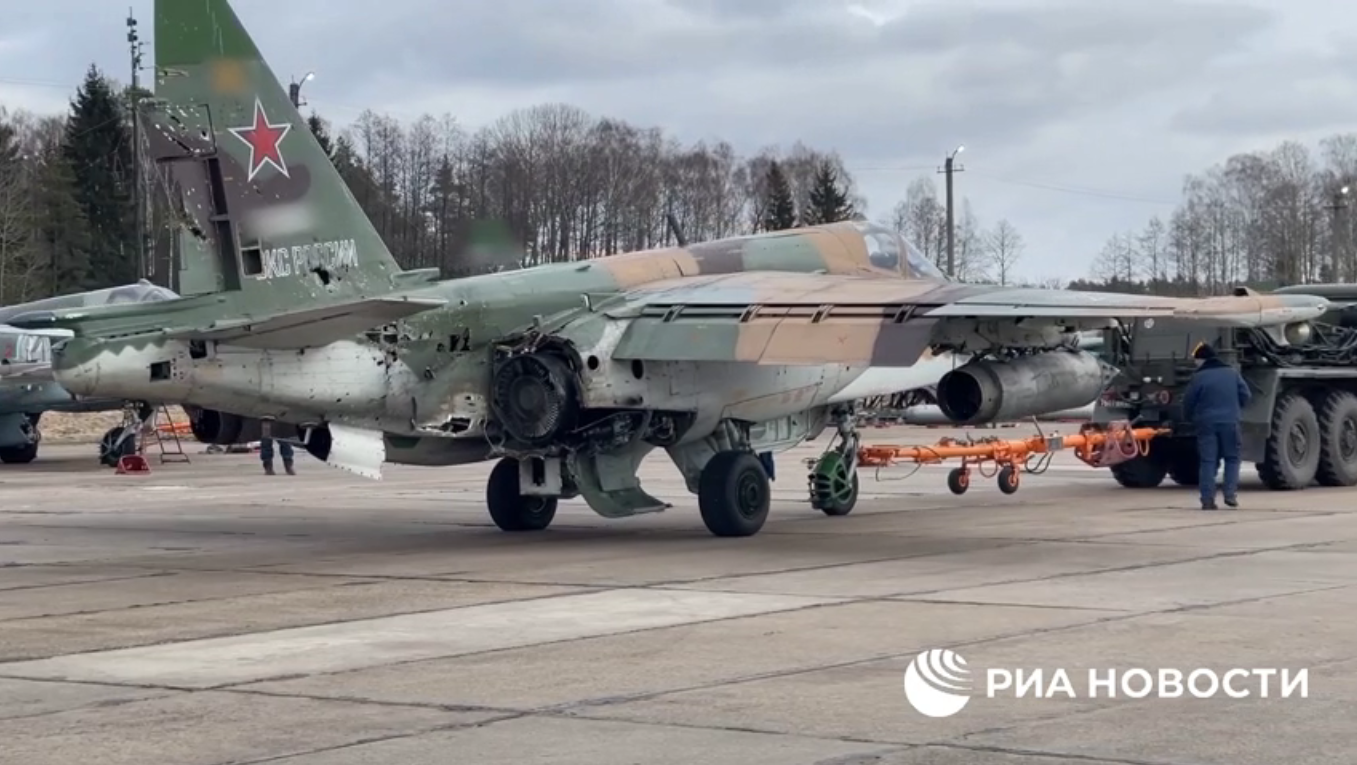 We will remind, in the end of March it was fixed how the armed forces of Russia through the territory of Belarus take out the damaged combat aircraft.
Su-25 - single armored subsonic attack aircraft, designed to provide air support in the combat zone during the day and night in terms of visual visibility of the target, as well as the destruction of objects with specified coordinates.
Read also:
The losses of the invaders are approaching 250 thousand soldiers - data from the General Staff
How Russia hit high-rise residential buildings in Ukraine this year
Ukraine stopped one step away from the "bronze" at the Fencing Championship in women's team saber
Explosions in Moscow: the Ministry of Defense of the Russian Federation commented on the night attack by drones
The Armed Forces of Ukraine destroyed the Strela-10 enemy air defense system near Bakhmut (VIDEO)
Ukrainian defenders eliminated the Russian top colonel Yevgeny Vashunin, who commanded the "Leningrad Regiment"
China secretly sold drones to Russia for more than $100 million - Politico