Ukraine deserves EU candidate status - Ursula Von der Leyen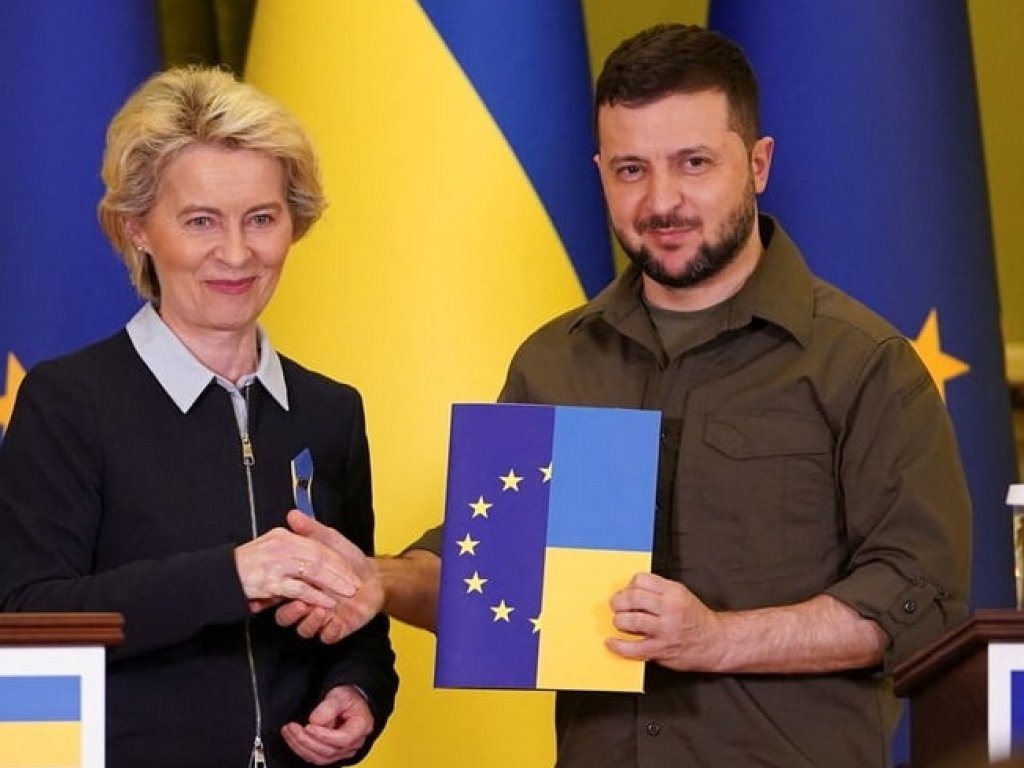 The head of the European Commission urged EU leaders to support Ukraine's EU candidate status at the upcoming summit.
Now we need to make a decision in the European Council and live up to the historic responsibility we face, von der Leyen said in the European Parliament.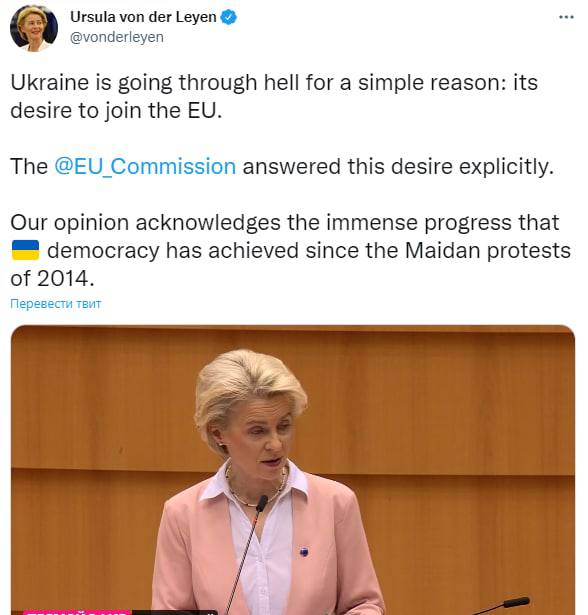 The European Commission has responded to this desire unequivocally. We recognize the enormous progress that Ukrainian democracy has made since the 2014 Maidan protests.
Ukraine to receive EU candidate status
Preparations for such a decision have been successful, said the head of the European Commission, Ursula von Leyen.
I firmly believe that we will get an affirmative answer, we will get support, now the course has been set, she said.
According to her, Ukraine has done a lot of work in eight years.
We want to see more reforms, von der Leyen stressed, noting that the condition concerns, for example, combating corruption and strengthening the rule of law.
European leaders will make the final decision at a summit on June 23-24.

Read also:
The losses of the invaders are approaching 250 thousand soldiers - data from the General Staff
How Russia hit high-rise residential buildings in Ukraine this year
Ukraine stopped one step away from the "bronze" at the Fencing Championship in women's team saber
Explosions in Moscow: the Ministry of Defense of the Russian Federation commented on the night attack by drones
The Armed Forces of Ukraine destroyed the Strela-10 enemy air defense system near Bakhmut (VIDEO)
Ukrainian defenders eliminated the Russian top colonel Yevgeny Vashunin, who commanded the "Leningrad Regiment"
China secretly sold drones to Russia for more than $100 million - Politico