Ukrainian artillery burned Russian Acacia self-propelled guns in Kharkiv region (VIDEO)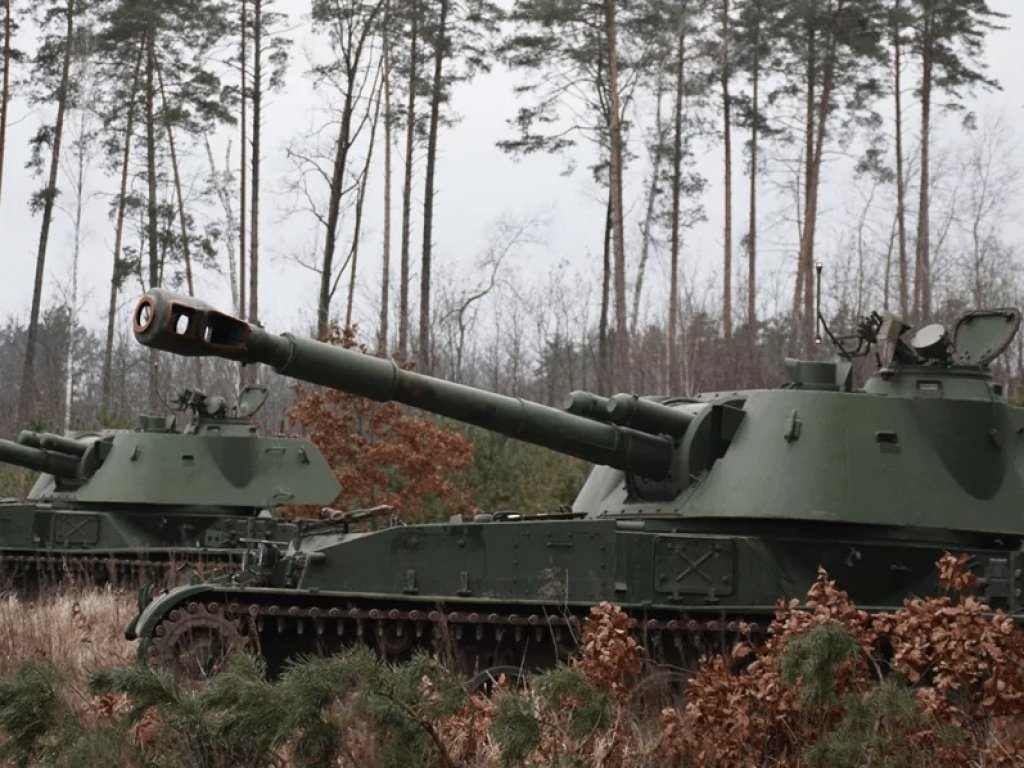 Artillerymen of the Armed Forces of Ukraine destroyed the Russian self-propelled gun "Acacia" together with the crew in the Kharkov region.
This was reported on the Facebook page of the Eastern Operational-Territorial Association of NSU.

According to the military, the air reconnaissance of the National Guard noticed the enemy self-propelled guns during the performance of tasks in counter-battery combat.
After the target was located, the National Guardsmen transmitted data on the location of the Akatsiya to fellow artillerymen. As a result - minus self-propelled guns, crew and ammunition.
"Air reconnaissance of the National Guard, as part of counter-battery measures, found a target, corrected the fire of artillerymen of the Armed Forces of Ukraine and recorded the result of their virtuoso work. Recall that the ACS 2S3 "Acacia" has a caliber of 152 mm, as well as a calculation of four crew members. It has an effective firing range of 20 km," the NGU said in a statement.
Read also:
In Russia, a junkie son killed his mother, threw her body off the balcony and killed himself by cutting off his penis
Spanish media: Putin's ex-wife sells apartments in Spain
Original sabotage: employees of a Russian defense company "spoiled" Pantsyr air defense system for a blogger's money (PHOTOS)
Analogies of wars: Soviet-Afghan vs. Russian-Ukrainian
Ukrainian Armed Forces destroy enemy electronic warfare system "Palantyn" (video)
How are Russian athletes in uniform going to infiltrate the Olympics? An investigation by Glavkom
Ukrainian paratroopers show how they destroyed a Russian Terminator armored personnel carrier