SonntagsZeitung: in 2015 and 2019, Kabaeva gave birth to two sons from Putin
In 2015 and 2019, Russian gymnast Alina Kabaeva gave birth to two sons with Russian President Vladimir Putin. The Swiss newspaper SonntagsZeitung writes about this , citing a doctor friend who delivered the baby.
The first child, according to the newspaper, was born in Lugano in Ticino. Putin was not present at the birth. The second son, by the "decision of the president," was born already in Moscow, says a SonntagsZeitung source. The first birth took place in Switzerland, as "everything had to be kept secret."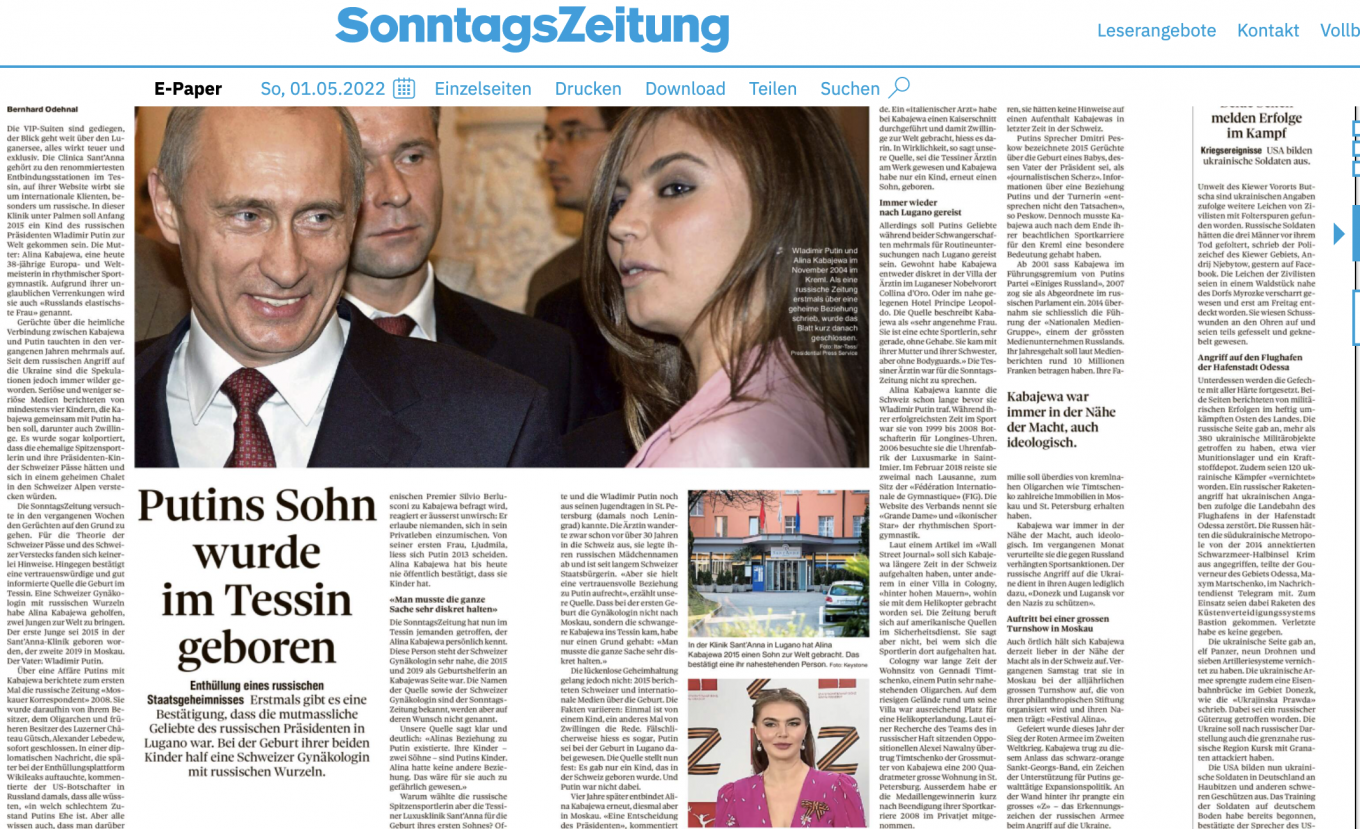 Both times the birth was attended by a gynecologist working in the elite clinic Sant'Anna in the canton of Ticino. She was born in Russia but emigrated to Switzerland over 30 years ago. According to the newspaper's source, she has known Putin since her youth in St. Petersburg and continues to maintain a trusting relationship. For the sake of the second birth of Kabaeva, she came to Moscow.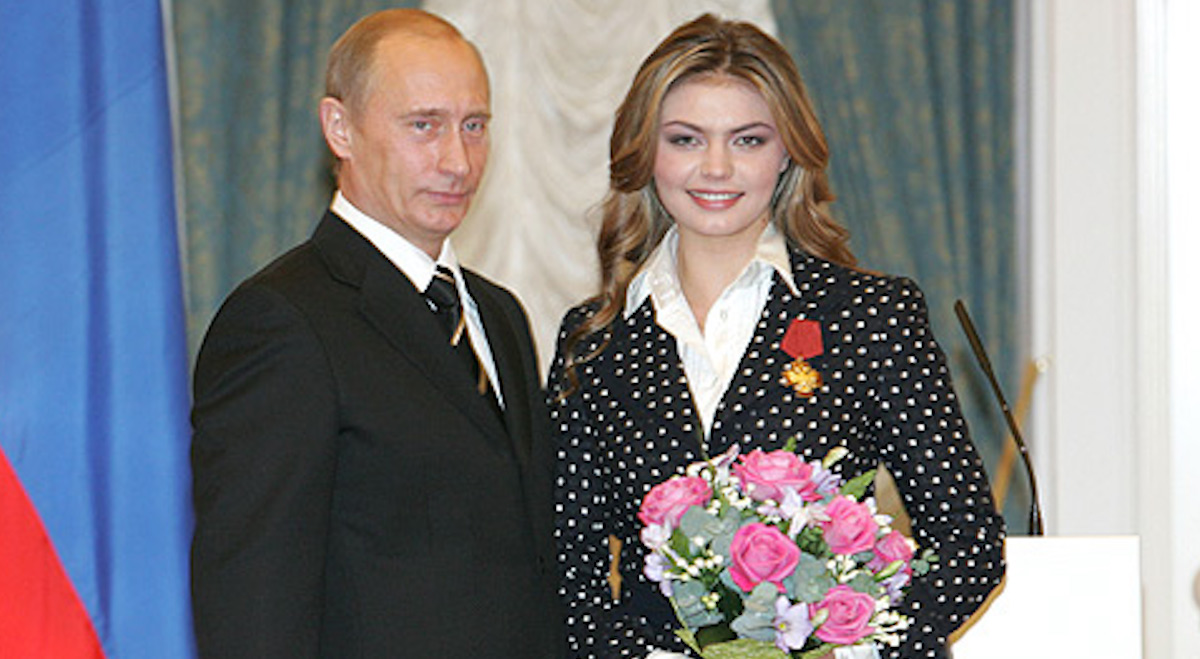 During both pregnancies, Kabaeva visited Lugano several times.
She lived either in the doctor's villa in the elite commune of Collina d'Oro in the suburbs of Lugano, or in the Hotel Principe Leopoldo. The interlocutor of SonntagsZeitung describes Kabaeva as "a very pleasant woman, a real athlete, very straightforward." She came to the reception with her mother and sister, but without bodyguards.

In addition to the alleged sons that SonntagsZeitung writes about, Putin has at least two daughters who were born in a legal marriage. As the Project found out, there is a third - born from the shareholder of Rossiya Bank Svetlana Krivonogikh, Putin's former mistress. He met Crooked Legs before he became president. Yes, according to the project, in 2003 she gave birth to a daughter from him, who looks very much like her father.
Read also: Who is the "Ghost of Kiev": the command of the Air Force of the Armed Forces has revealed a secret
The Ukrainian military from Stugna-P destroyed another enemy Ka-52: a powerful video