What to Bring Home from Ukraine – Looking For Authentic, Yet Offbeat Souvenirs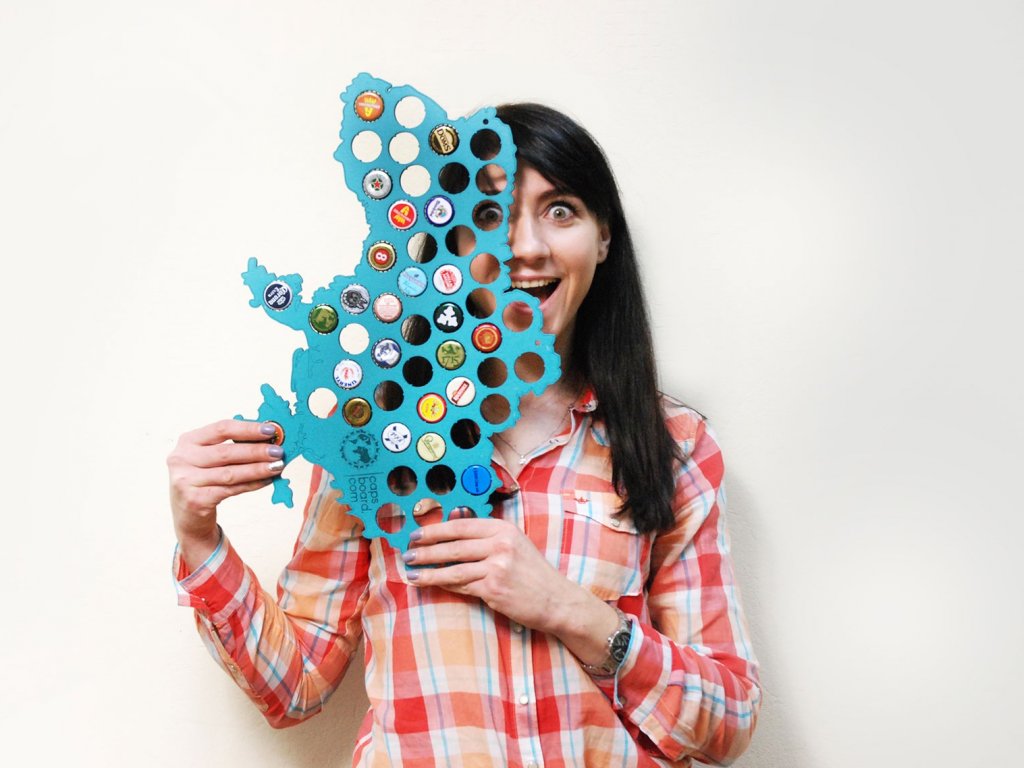 Souvenirs and gifts to bring from Ukraine can be conveniently classified into edible and inedible. The first ones include a famous Kyiv cake (it can travel oversea in a cool box) and equally renowned Lviv chocolate, as well as classic horilka and finger-licking salo for an appetizer. Not to mention such an exotic delicacy as chocolate-covered salo, which was once seen as just a joke but then became a reality.
When it comes to inedible souvenirs, foreigners are extremely interested in all kinds of maps, ceramic dishes, ornamentals, and beautifully embroidered shirts called vyshyvanka, which differ in design from region to region.

In any case, Ukrainian souvenirs deliver more than just local flavor, cultural features, or unusual tastes of dainties. There is always a bit of emotional warmth put by people who created all these things.
Vyshyvanka
Let's start with embroidered shirts since there is quite a choice of garments with folk embroidery. When buying one or two things in each city (shirts, T-shirts, blouses, and dresses), at the end of the trip, you will arrive at having a completely unique Ukrainian souvenir for each of your friends and relatives. Every region has its own traditions of embroidery: patterns and ornaments, their meaning and purpose, colors and their combinations while the cut and decoration of the clothes differ a little as well. By now, all these traditions have mixed up many times, of course. However, it is still noticeable that certain patterns and colors prevail in different regions. Therefore, the shirts purchased in shops in different cities will be both similar and not alike – this alone makes them a perfect souvenir.
In addition, embroidered clothing is simply beautiful.
Vyshyvanka is sold in markets, shopping malls, and souvenir shops. There are stores specializing in embroidered clothing and those offering it among other national-themed merchandise. You will be offered clothes embroidered by hand or machine, as well as things decorated with patterns that mimic embroidery. You will see designs accurately reproducing classical ornaments along with modernized interpretations, which are rather an embroidery-inspired flight of fantasy. In specialty stores and workshops, they will offer you classic garments: elongated shirts with straight, wide belts and ribbons on the collar or loose sleeveless dresses, often even without a belt. In gift shops and markets, modern style is more common, including short shirts, blouses, and even T-shirts decorated with embroidery.
Ornamentals
Those who seek to enrich their souvenir collections with handicrafts should pay attention to Petrykivka painting. Easily recognizable caskets, plates, cutting boards, spoons painted with ornamental berries, birds, plants, and flowers are sold in souvenir shops and workshops.
Ukraine is famous for its painted wooden and ceramic tableware, and you can purchase it in any gift shop across the country.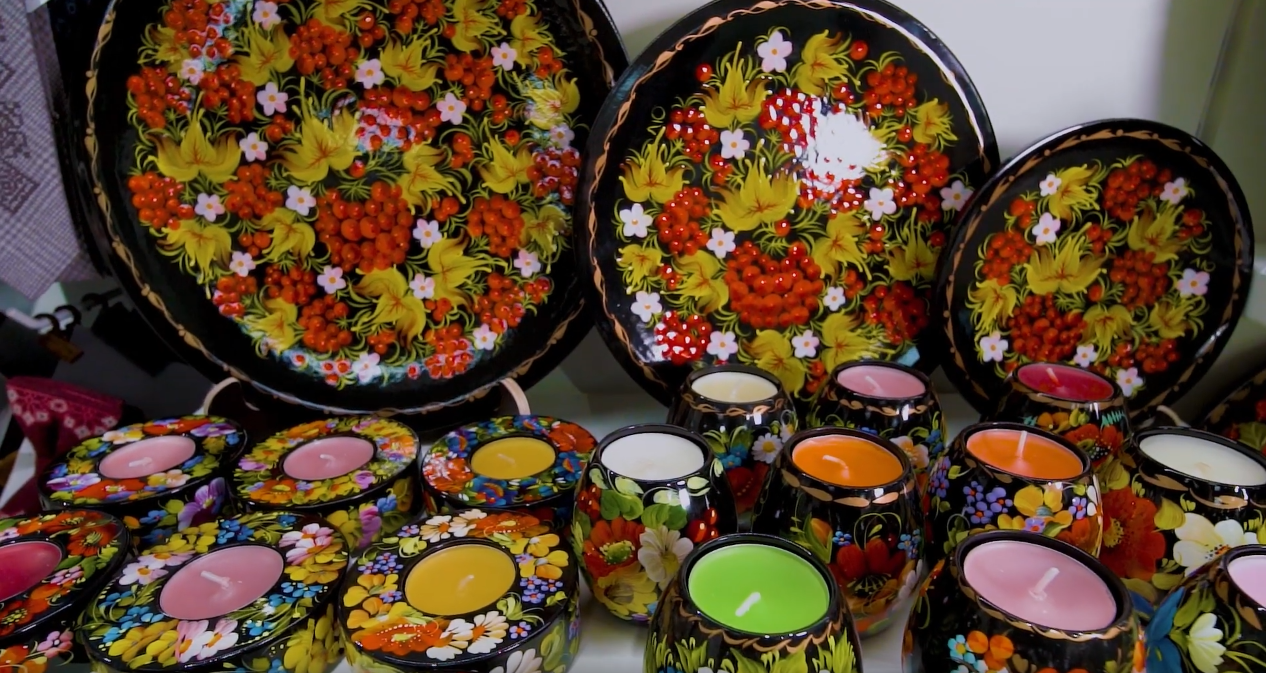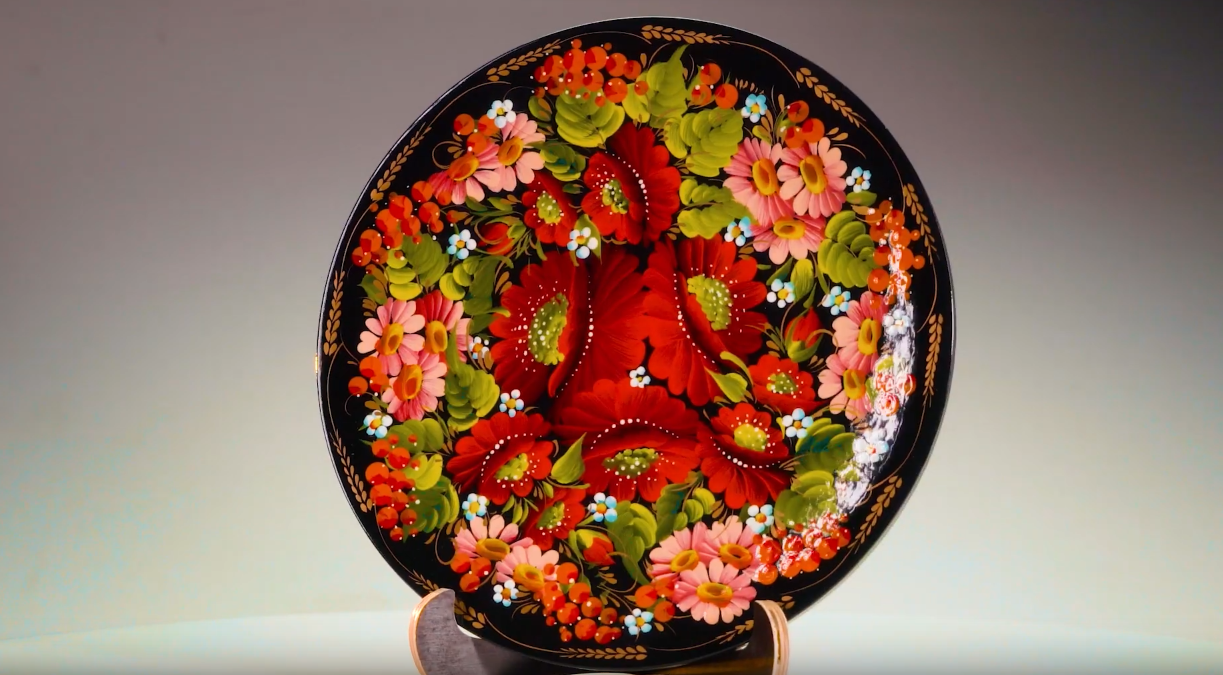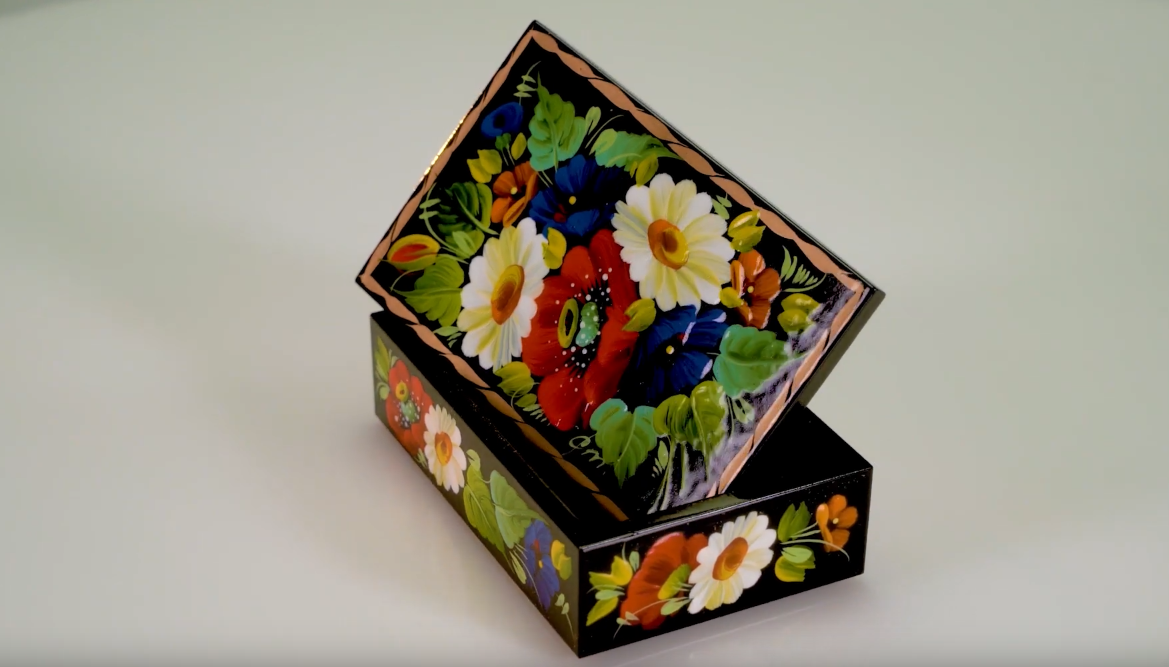 Chocolate and sweets from Lviv
Lviv Handmade Chocolate is a must for everyone who wants to bring a nice edible souvenir from Ukraine or who just adores chocolate. The factory is famous even outside of Ukraine, while its products fully meet the idea of European quality and delicious chocolate. Obviously, the easiest way to find their products is to visit Lviv but they are also sold in other Ukrainian cities.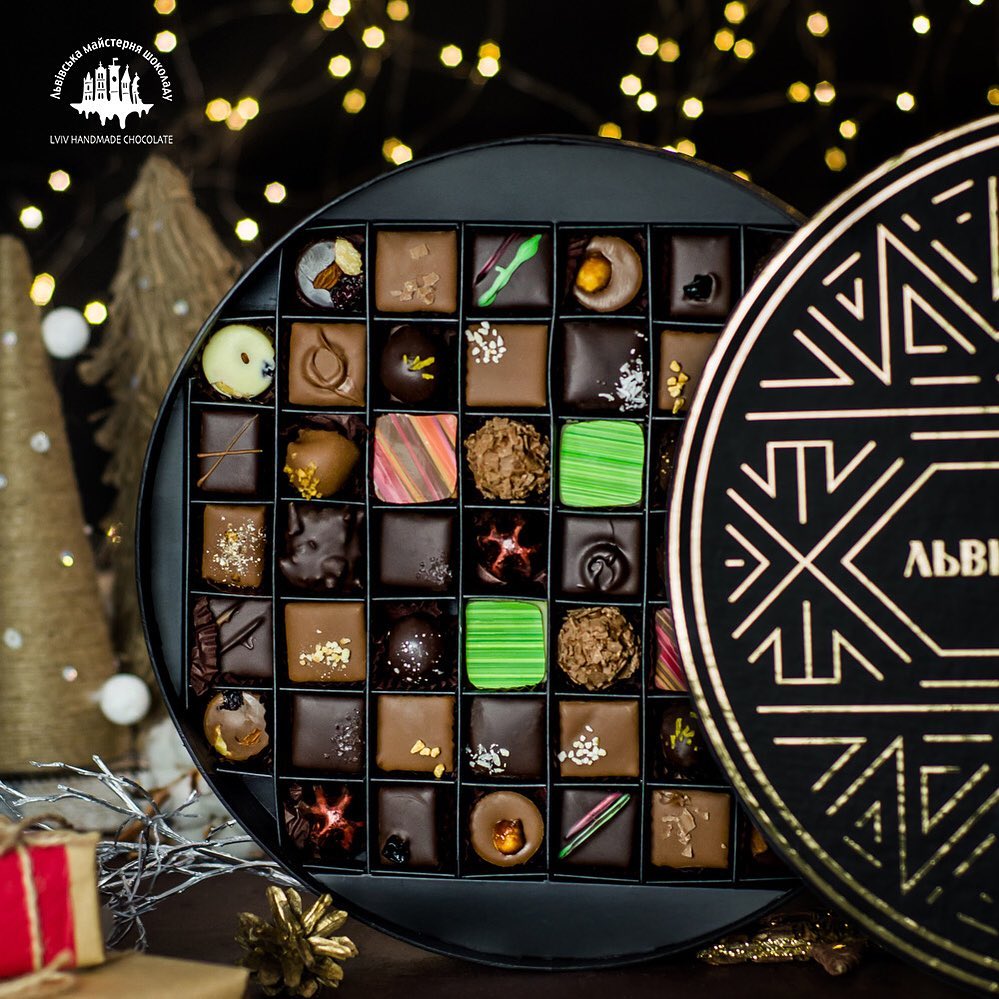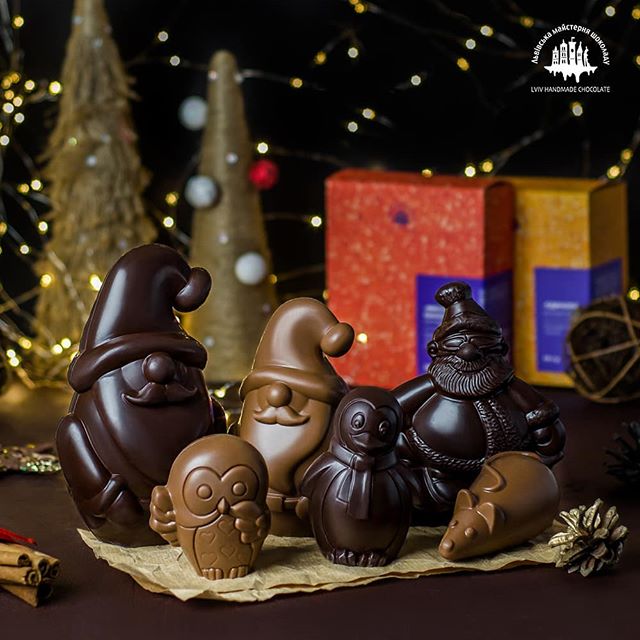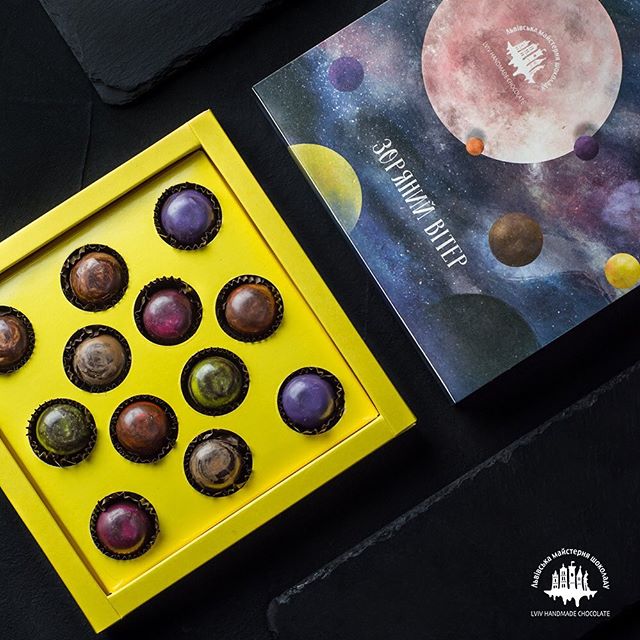 Literally any product can be recommended as a sweet gift: weighty chocolate tablets in a stylish minimalistic package, tubes with chocolate-covered nuts and berries, small boxes with cocoa beans wrapped in delicate milk chocolate. During your trip across the country, you can also treat yourself to other sweets of the factory: marzipans, waffle cakes, pastries, honey cakes, caramel.
All kinds of maps
Nowadays, there are plenty of fancy map options: available in pokerwork and stickers, printed on burlap or thick paper, not to speak of souvenir plates decorated with maps. There are maps depicting regions, and each is supplemented with a thematic quote from the books of Ukrainian writers. There are carved maps, maps painted on canvases and even maps printed on clocks and watches. Many of them are really amazing; yet, they all have one problem – they are not customizable. Hundreds of people can buy the same gift on the same day... Well, that's the way the mop flops, isn't it?
Fortunately, you have an option! In Ukraine, you can buy unusual maps that will not only serve as a great souvenir but also entertain you during your travel across the country.
Turn attention to an unusual new souvenir gaining incredible popularity now exactly because of its customization opportunities – this is a CAPSBOARD map of Ukraine. Such a unique solution can do something more than just decorating your bookshelf or souvenir display case. No, this gift will become an almost living reminder of your trip full of impressions, adventures, new acquaintances and ... yes, the tastes of beer. After all, it's still a beer cap map! It has cuts for you to add beer caps to the map as you move through Ukrainian cities. On the reverse side, you can write the names of the cities or pubs where you happened to taste beer or make small notes about the trip.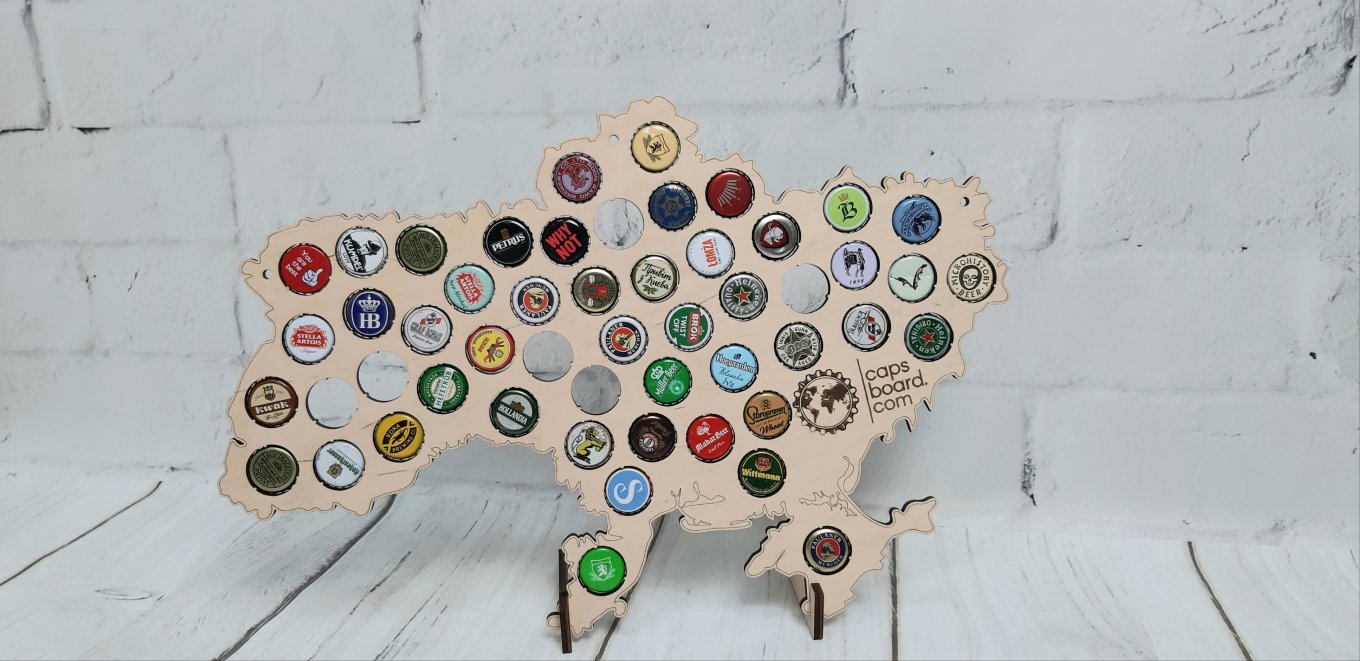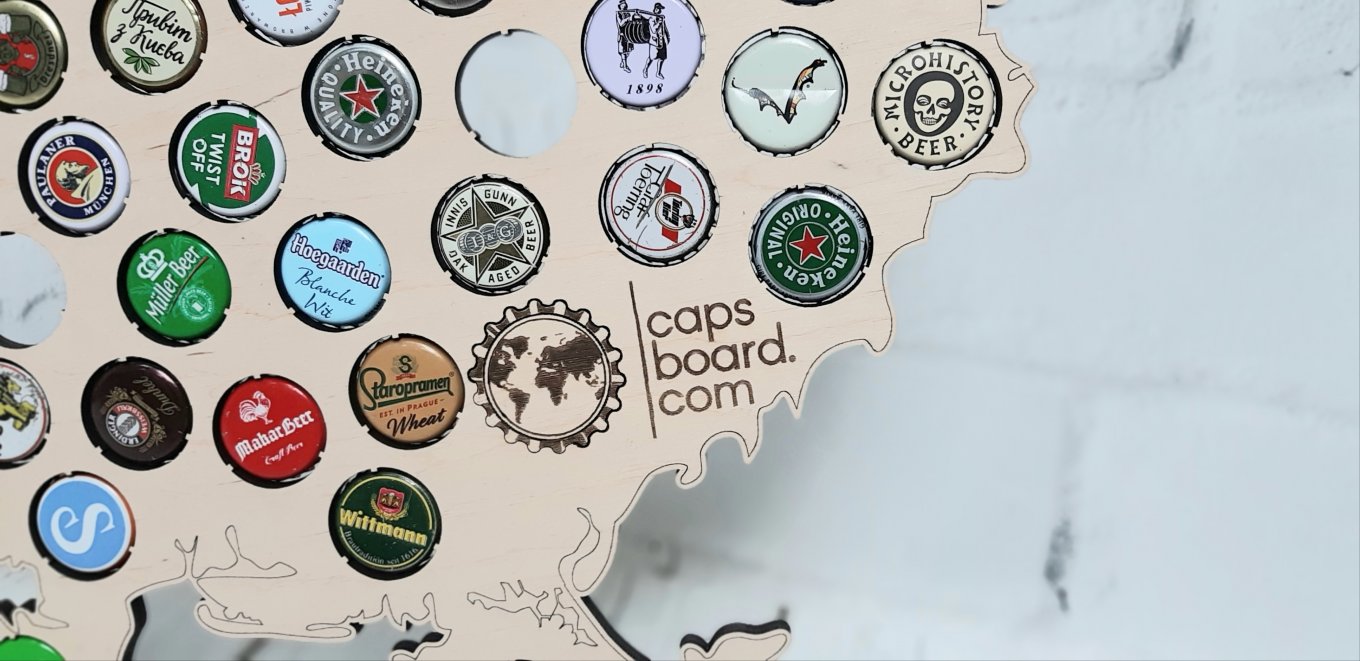 Thus, you will sort of become the creator of this souvenir. Even if another ten, hundred or thousand people buy the same map, at the end of the journey, each of you will have their own version and a slightly different map of Ukraine. It will perpetuate specifically your memories of cities and places, your notes on crown caps with dates and names.
Made of wood and featuring a holder, this environmentally friendly and elegant beer cap map is sure to add uniqueness to your interior. Not only will it be a sign that you have mapped another point of your trips around the world, but it will also serve as a silent keeper of your materialized memories that will not fade through the years.
Read also:
A Wine Drug, Feta Cheese and Lamb. What will be the First Gastro-route in Bessarabia?