19-year-old machine gunner from Frankivsk defends Ukraine on the front line (VIDEO)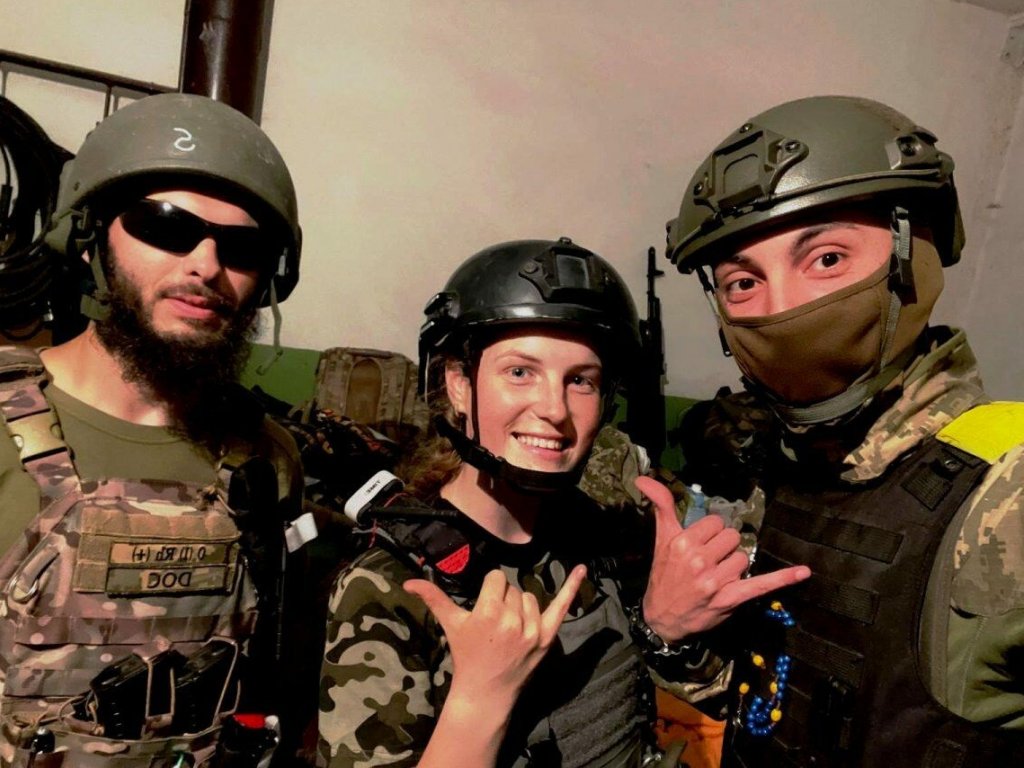 A 19-year-old machine-gunner from the Carpathian region burns infidels at the front.
When Russia broke into Ukraine 8 years ago, Oksana was only 11. Then her uncle went to fight for Ukraine. And now she, together with him, defends her native land.

The girl defends positions with small arms of large caliber. But if necessary, evacuates the wounded and helps reconnaissance.
"I cannot reconcile myself with the opinion that I will sit in the rear, and people will die here. I cannot admit the opinion that I will not live in Ukraine, I will move somewhere, "- Oksana Rubanyak, defender of Ukraine.

Side by side with experienced warriors, she destroys enemies. The brothers admire Oksana's stamina and courage.

"This is a fighter with a steel character, who knows his job, who, on an equal basis with all men, fulfills his functional duties," the brothers say about Oksana.

"The hardest thing in a war," says Oksana, "is to lose brothers."

But, in spite of everything, the young machine-gunner believes in victory, because she is sure that Ukrainians are a nation of unconquered people.

Hello to all Ukrainians! We will definitely win! Glory to Ukraine!" — Oksana Rubanyak, defender of Ukraine.
Read also:
The losses of the invaders are approaching 250 thousand soldiers - data from the General Staff
How Russia hit high-rise residential buildings in Ukraine this year
Ukraine stopped one step away from the "bronze" at the Fencing Championship in women's team saber
Explosions in Moscow: the Ministry of Defense of the Russian Federation commented on the night attack by drones
The Armed Forces of Ukraine destroyed the Strela-10 enemy air defense system near Bakhmut (VIDEO)
Ukrainian defenders eliminated the Russian top colonel Yevgeny Vashunin, who commanded the "Leningrad Regiment"
China secretly sold drones to Russia for more than $100 million - Politico