A former British soldier Jordan Getley, died while covering the retreat of his Ukrainian comrades-in-arms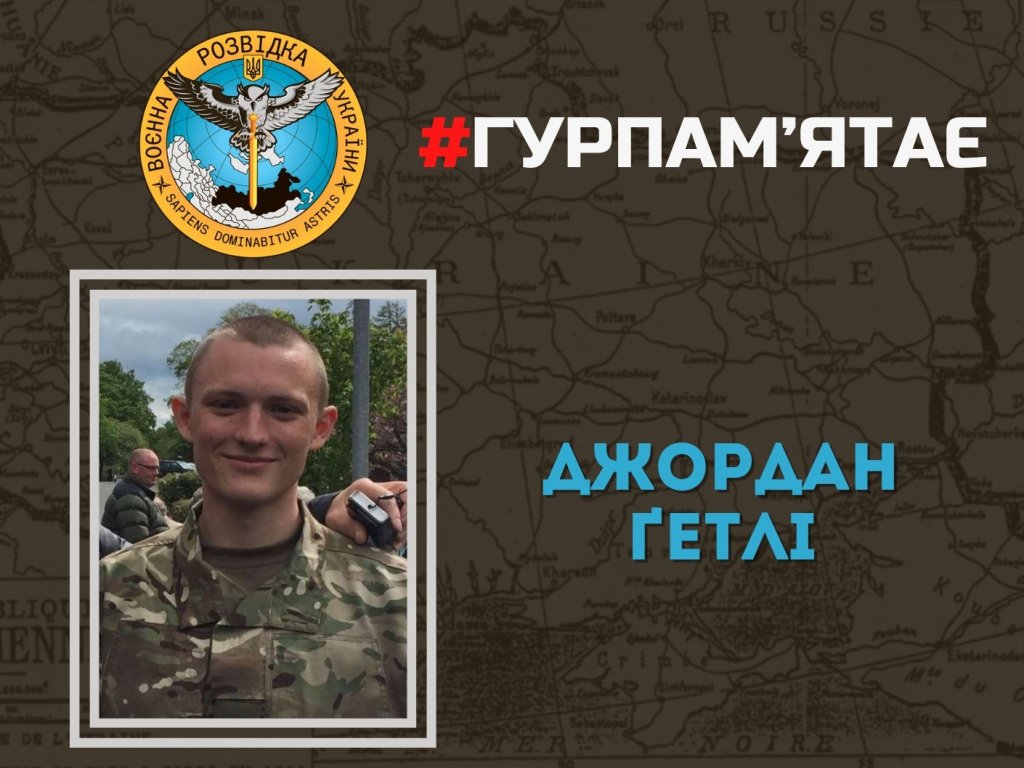 Jordan Getley, a former British soldier whom friends and family called a true hero, died rescuing his group from the Russian occupiers.
His friend Anton, a veteran of the Canadian army, told ITV News about it.
Military engineer Anton together with Jordan Getley defended Ukraine as part of a special unit of the International Legion, which is under the command of the GUR of the Ministry of Defense of Ukraine.
During the Battle of Severodonetsk, Getley's detachment entered into battle with Russian special forces, which led an offensive under cover of tanks.
"There was a lot of artillery, a lot of armored units, we got in touch with Russian special forces, Jordan stayed in a dangerous building to provide us with fire cover. A T-72 tank was approaching us and the chances of survival were minimal, "says Anton.
The defender of Ukraine also said that Jordan's cover allowed the group to retreat to a safe place and continue to perform combat missions.
Being under heavy fire from Russian troops, special forces carried the soldier's body away from Russian troops. The scouts knew that Jordan would never leave any of them on the battlefield either.
Read also:
In Russia, a junkie son killed his mother, threw her body off the balcony and killed himself by cutting off his penis
Spanish media: Putin's ex-wife sells apartments in Spain
Original sabotage: employees of a Russian defense company "spoiled" Pantsyr air defense system for a blogger's money (PHOTOS)
Analogies of wars: Soviet-Afghan vs. Russian-Ukrainian
Ukrainian Armed Forces destroy enemy electronic warfare system "Palantyn" (video)
How are Russian athletes in uniform going to infiltrate the Olympics? An investigation by Glavkom
Ukrainian paratroopers show how they destroyed a Russian Terminator armored personnel carrier