American UAV MQ-9 Reaper for Ukraine: is it really better than Bayraktar TB2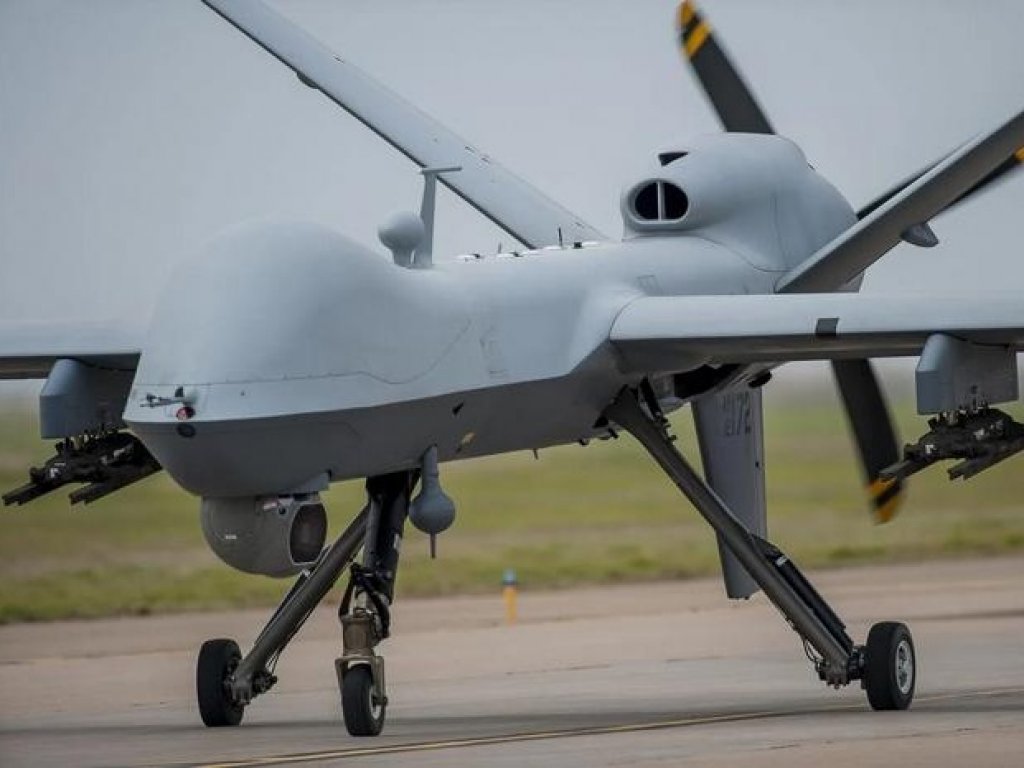 Ukraine is already valued as a heavy strike drone from General Atomics. At least, as mentioned earlier, negotiations between Kyiv, Washington and the drone manufacturer have already begun, and the first MQ-9 Reaper may be in the Armed Forces of Ukraine in the near future.
The only drone in Ukraine that is similar to the MQ-9 Reaper is the Turkish Bayraktar TB2. But in fact, the MQ-9 Reaper is simply classified as a heavy strike UAV, while the Bayraktar TB2 is a light machine.
This is clearly visible if you just compare the tactical and technical characteristics of the MQ-9 Reaper and Bayraktar TB2.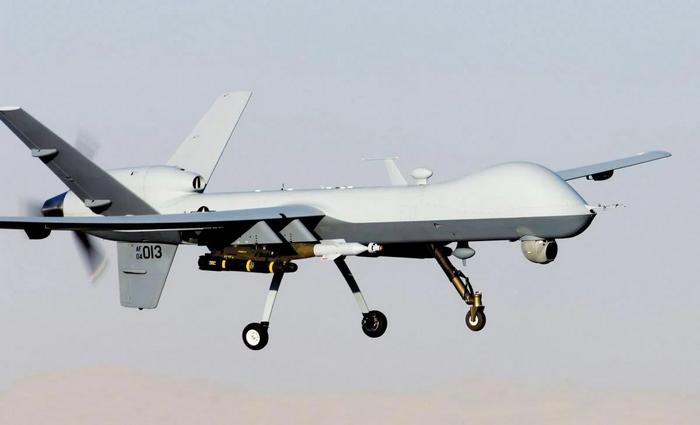 Features MQ-9 Reaper
Wingspan: 20 meters
Maximum take-off weight: 4760 kg
Payload: 1700 kg
Top speed: 482 km / h
Cruising speed: 313 km / h
Maximum flight altitude: 15.4 km
Operating height of use: 7.5 km
Flight duration: up to 27 hours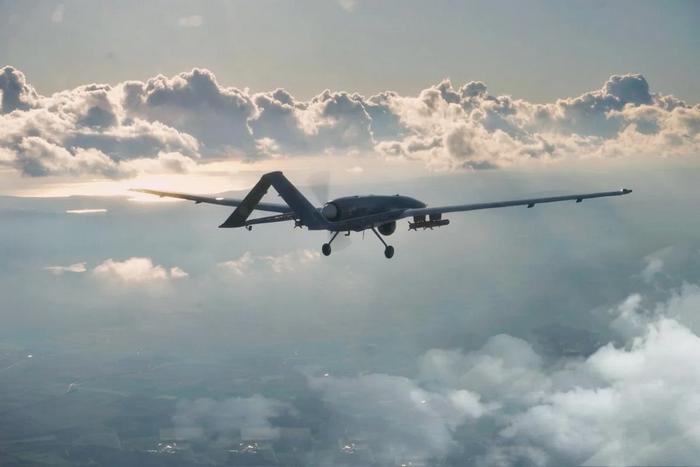 Features Bayraktar TB2
Wingspan: 12 meters
Maximum takeoff weight: 700 kg
Payload: 150 kg
Top speed: 220 km / h
Cruising speed: 130 km / h
Maximum flight altitude: 8.2 km.
Operating height of use: 5.5 km
Flight duration: up to 27 hours
That is, compared to Bayraktar TB2, the American drone MQ-9 Reaper is much more powerful. And frankly, it's like comparing a sniper rifle to a tank. Both weapons and both shoot, but the difference between them is obvious.
Features MQ-9 Reaper
The fact is that the Bayraktar TB2 is actually a reconnaissance drone with the ability to strike with its own weapons. For him, destroying the enemy on his own is a more pleasant option than an appointment.
But MQ-9 Reaper purposefully and was created to "mow" the enemy, as banal says his name - "Reaper". And he makes it a huge arsenal of high-precision weapons.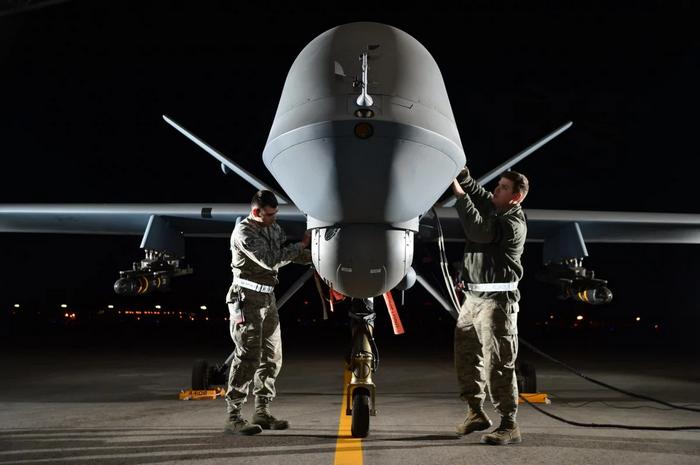 First of all, it is up to 8 high-precision missiles AGM-114 Hellfire. These missiles are a real world bestseller in the market of aviation weapons, because at a weight of only 50 kg have a range of 8-11 km, and the power of the warhead is enough to destroy all types of armored vehicles on the battlefield.
For very "serious" purposes, it is possible to use 230-kg high-precision bombs, either with laser guidance - GBU-12 Paveway II, or GPS - type JDAM.
Also, and this is a huge surprise for racist drones such as Orion and Forpost, the MQ-9 Reaper can fire air-to-air missiles, including the AIM-9X with a range of up to 35 km.
MQ-9 Reaper sensors are also much more powerful. In addition to the traditional for all such UAVs stabilized optical sighting station with a powerful zoom, thermal imager and laser channel, this drone has an indispensable thing in Ukraine - a radar with a synthesized aperture. It is designed to see the enemy on earth despite the clouds.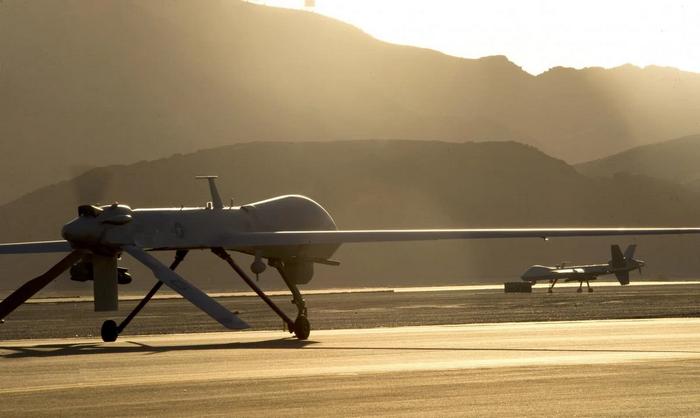 Finally: the regular communication channel between the drone and the control station is satellite. This eliminates the notion of remote control in general, but also makes it virtually impossible to block such communication by electronic warfare stations.
Of course, there is the question of value, which can be critically different for the US military and for foreign buyers. It was reported that in 2015, the Pentagon paid General Atomics $ 279 million for 24 UAVs.
Among the prices for foreign buyers, the most recent example is the contract with India. According to him, the cost of 30 units of MQ-9 Reaper was $ 3 billion, including all related equipment, weapons and services.
Read also:


The AGM-183A hypersonic missile has been successfully developed in the United States

The price of aggression: Russia has already lost almost 28,000 troops in Ukraine
"Hell has descended to earth": phosphorus bombs were dropped on Azovstal for the first time. VIDEO
Battle group K2 stopped the attack of enemy tanks in Donetsk region (VIDEO)
The Azov Regiment showed photos of wounded soldiers in Azovstal