Belarus launched a missile towards Russia, where it was shot down by journalists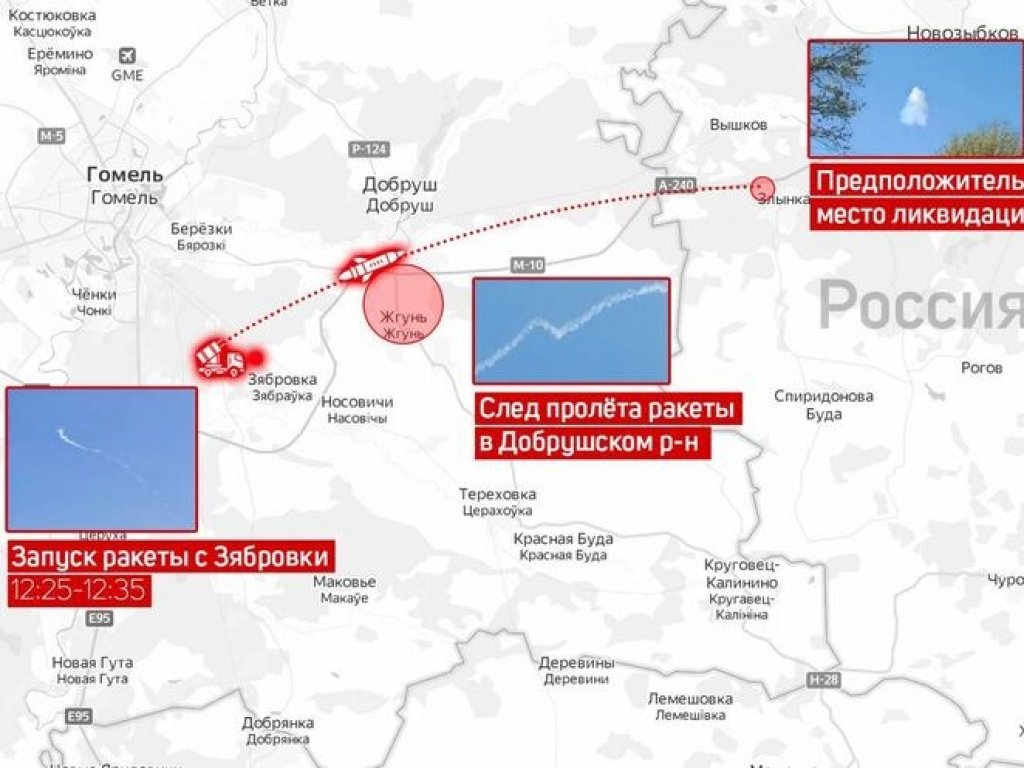 The missile was launched from the military airfield "Zyabrovka"
What happened. A rocket was launched from the Gomel region of Belarus in the afternoon of May 6 towards Russia, but was shot down there.
Source. This was reported by Belarusian journalists and their sources in the telegram channel "Belarusian Gayun".
Details. A rocket was launched from the Zyabrivka military airfield (Gomel district, Belarus) at 12: 25-12: 30. It is noted that the launch was most likely from the S-400 SAM.
It is reported that at about the same time, residents of the border Zlinka (Bryansk region, Russia, 40 km from Zyabrovka) recorded an explosion over the city and a cloud of smoke that formed after it. By the nature of the cloud, journalists suggested that it could be either the self-destruct of a missile in the air or the fact that it was shot down.
The Belarusian Guyun notes that the S-400 missile was launched in the direction of Russia, and that after the launch it was recorded in the Dobrush district, just northeast of the Zyabrovka airfield in the direction of Russia.
Background. We will remind, in the middle of March, the Russian air force struck on Belarus for the purpose of provocation
Read also: M777 howitzers with rocket-assisted projectiles are being used in Ukraine to avenge the Bucha Massacre, alongside Irpin and Boyarka (Photo)
In the war with Ukraine, Russia lost 24,900 troops, 1,110 tanks, 199 aircraft and 2,686 armored combat vehic