British intelligence predicts fierce fighting near Kiev in the coming days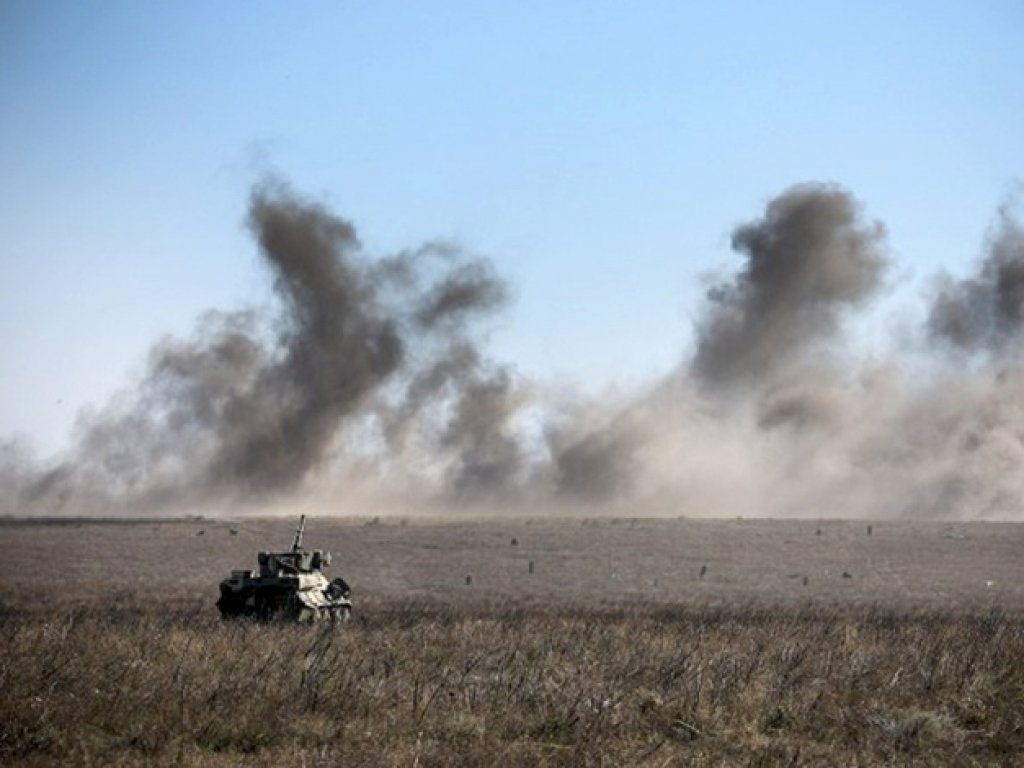 The shelling and rocket attacks of the occupiers continue around Chernihiv
What happened. Russian troops continue to hold positions east and west of Kyiv, despite the withdrawal of a limited number of units. In the coming days, fierce fighting is likely to unfold on the outskirts of the city.
Source. This was reported by British military intelligence.
Details. The report notes that despite Russia's statements about the reduction of military activity around Chernihiv, "significant shelling and missile strikes" by Russia continue.
Heavy fighting also continues in Mariupol, a "key target" for Russian forces, but Ukrainian forces continue to control the city center.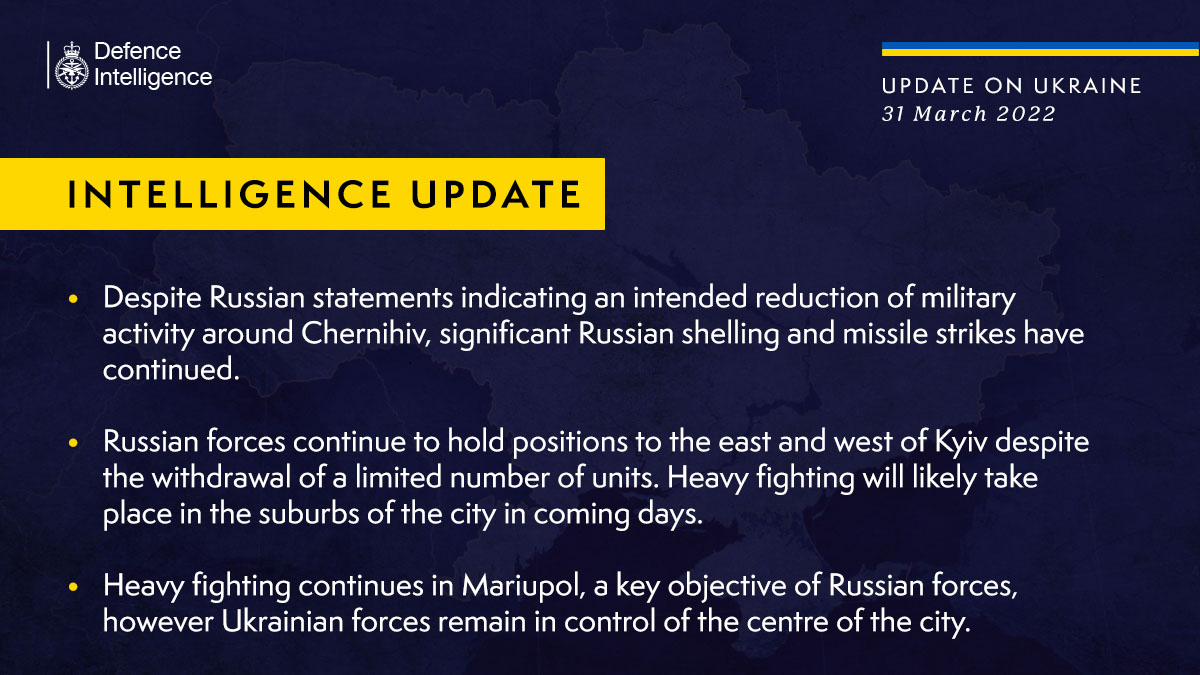 Background . Earlier, Russia said it would "dramatically" reduce military activity in the direction of Kyiv and Chernihiv.
According to the Pentagon, Russia has redeployed less than 20% of the forces previously concentrated around Kyiv. Some forces withdrew to Belarus.
Donate
Organizations on the ground and globally are actively supporting people within Ukraine and refugees seeking safety elsewhere with medical and humanitarian aid.
These are the main fundraising accounts to support Ukraine:
Assistance to Ukrainians Affected by Russia's Aggression:
https://bank.gov.ua/en/news/all/natsionalniy-bank-vidkriv-rahunok-dlya-gumanitarnoyi-dopomogi-ukrayintsyam-postrajdalim-vid-rosiyskoyi-agresiyi
Raise Funds for Ukraine's Armed Forces:
https://bank.gov.ua/en/news/all/natsionalniy-bank-vidkriv-spetsrahunok-dlya-zboru-koshtiv-na-potrebi-armiyi
Save Life Fund and their subsidiary Come Back Alive:
https://www.comebackalive.in.ua/
https://savelife.in.ua/en/donate/
Ukraine needs your help
Stand with Ukraine and donate crypto. The funds will be used for the support of humanitarian and the Armed Forces of Ukraine.
Send BTC to this address:
1BuB5fmXdzdeZKZnqp7nh9NVCfFQ4dpDdp
Send ETH Ethereum (ERC20) to this address:
0x93e116d2bd7c188415dff7633baefa7e67b75849
Send USDT (ERC-20) to this address:
0x93e116d2bd7c188415dff7633baefa7e67b75849
Send USDT (TRC-20) to this address:
TPnVwdL9BHGnfjqoZyQQriL2iPPPgKXqpw
Read also:
Regular speeding: a people's deputy from "Batkivshchyna" Andrii Nikolayenko hit an 18-year-old girl to death
The losses of the invaders are approaching 250 thousand soldiers - data from the General Staff
How Russia hit high-rise residential buildings in Ukraine this year
Ukraine stopped one step away from the "bronze" at the Fencing Championship in women's team saber
Explosions in Moscow: the Ministry of Defense of the Russian Federation commented on the night attack by drones
The Armed Forces of Ukraine destroyed the Strela-10 enemy air defense system near Bakhmut (VIDEO)
Ukrainian defenders eliminated the Russian top colonel Yevgeny Vashunin, who commanded the "Leningrad Regiment"