Defense forces of Ukraine destroyed one of the military bases in Melitopol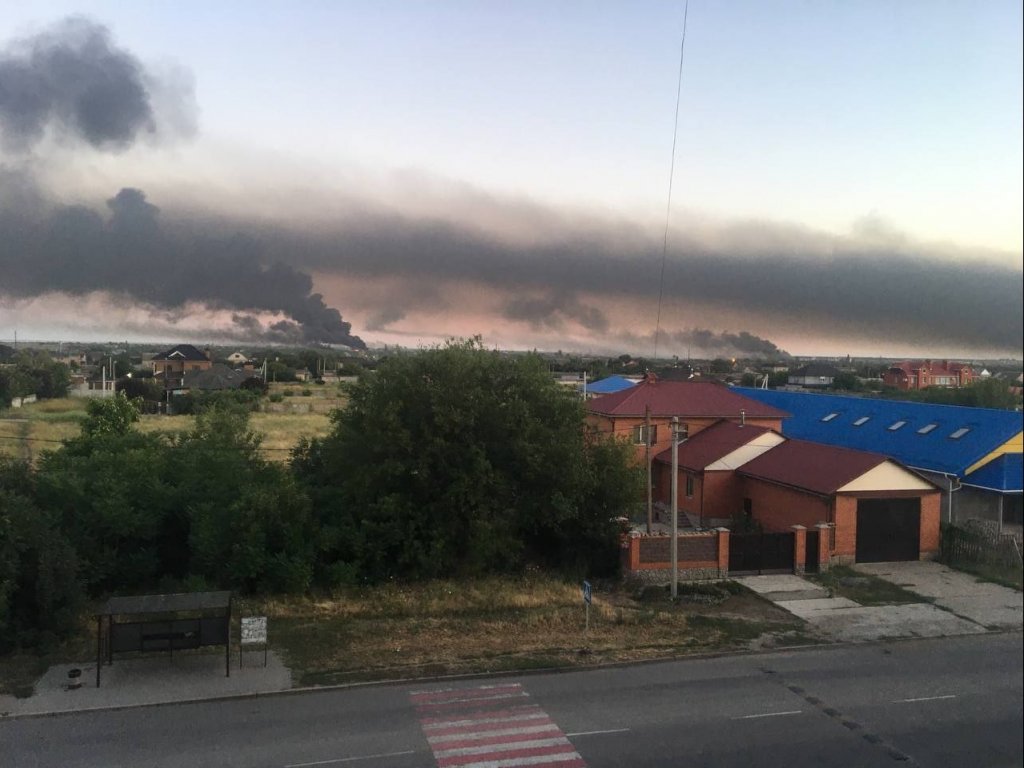 At night, the Armed Forces destroyed one of the military bases in the temporarily occupied Melitopol. This is one of the 4 locations of the occupiers in the city.
This was announced by the mayor of Melitopol, Ivan Fedorov.
" Tonight, the Armed Forces of Ukraine disabled one of the 4 Rashist military bases. More than 30 strikes were made exclusively on the Russian military base ," he wrote.
Local mass media published a video of nighttime hits on the Russian base.
Eyewitnesses report about 15 explosions at night and another 15 in the morning. It is also reported that shelling took place near the airfield.
The occupation authorities are trying to accuse the Ukrainian military of shelling civilians and infrastructure.
" Currently, the occupiers are trying to make provocations that there was shelling of peaceful areas, the civilian population suffered, and the city infrastructure was destroyed. This did not happen! The Armed Forces are doing everything to return peaceful life and Ukrainian statehood to Melitopol. All the occupiers can do is run away from our city ," Fedorov said.
The mayor of Melitopol also added that a large flow of Melitopol residents is expected for evacuation.
We will remind, on May 30 in Melitopol, explosions rang out in the area of ​​the so-called wax civil administration.
Read also:
In Russia, a junkie son killed his mother, threw her body off the balcony and killed himself by cutting off his penis
Spanish media: Putin's ex-wife sells apartments in Spain
Original sabotage: employees of a Russian defense company "spoiled" Pantsyr air defense system for a blogger's money (PHOTOS)
Analogies of wars: Soviet-Afghan vs. Russian-Ukrainian
Ukrainian Armed Forces destroy enemy electronic warfare system "Palantyn" (video)
How are Russian athletes in uniform going to infiltrate the Olympics? An investigation by Glavkom
Ukrainian paratroopers show how they destroyed a Russian Terminator armored personnel carrier