Destroyed an enemy tank and took prisoners: the defenders of Ukraine staged a successful ambush on the occupants near Ugledar. Video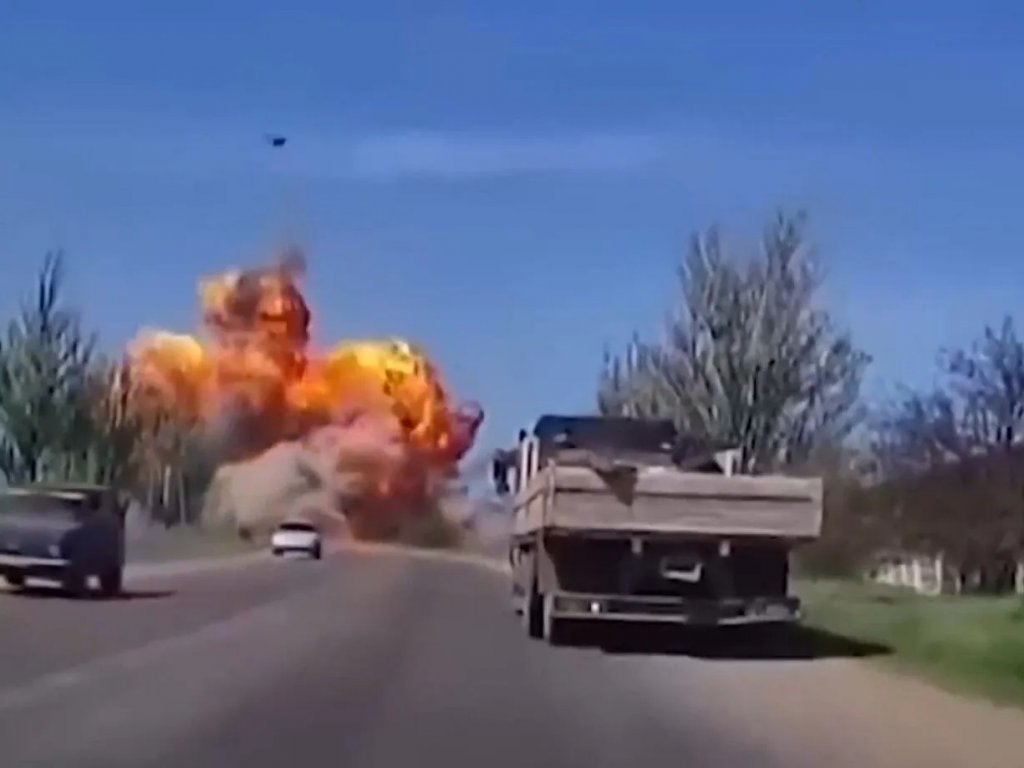 Defenders of Ukraine staged an ambush behind enemy lines near Ugledar. As a result, the enemy's military equipment was destroyed and two occupants were captured.

This was reported on February 3 by the press service of the Special Operations Forces of the Armed Forces of Ukraine. As noted, SDF soldiers carried out the operation jointly with the soldiers of the 72nd separate mechanized brigade.
The ambush was set on the way of advance of the enemy tank unit of the elite 155th Marine Brigade based in Vladivostok (known for mass losses in Ukraine, its representatives were engaged in looting in Bucha and Irpen).
As a result, the defenders destroyed an upgraded T-80 tank before it even entered the firing position. During the battle, two members of the tank's crew were captured - Marines serving in the Russian army under contract.
Special Operations Forces soldiers provided the captives with qualified medical aid and evacuated them behind the line of contact.
The operation took place without losses on the Ukrainian side and thwarted attempts of the enemy to storm the AFU in the Ugledar direction, the SDF said.
Thus, in November 2022 it became known about hundreds of dead in the 155th Brigade near Pavlovka in Donetschina. Also about 50% of its equipment was destroyed. In connection with the large-scale losses, the Investigative Committee of the Russian Federation sent a commission to the occupied Donetsk for verification.
In addition, the marines of the elite brigade themselves appealed to Russian President Vladimir Putin for help and said that they did not trust the command.
According to an investigation by Slidstvo.info, every third occupant of the 155th Brigade fought in Syria.
Read also:
The losses of the invaders are approaching 250 thousand soldiers - data from the General Staff
How Russia hit high-rise residential buildings in Ukraine this year
Ukraine stopped one step away from the "bronze" at the Fencing Championship in women's team saber
Explosions in Moscow: the Ministry of Defense of the Russian Federation commented on the night attack by drones
The Armed Forces of Ukraine destroyed the Strela-10 enemy air defense system near Bakhmut (VIDEO)
Ukrainian defenders eliminated the Russian top colonel Yevgeny Vashunin, who commanded the "Leningrad Regiment"
China secretly sold drones to Russia for more than $100 million - Politico