Details of the strike on Snake Island: The Ukrainian Armed Forces continues to destroy the Russian invaders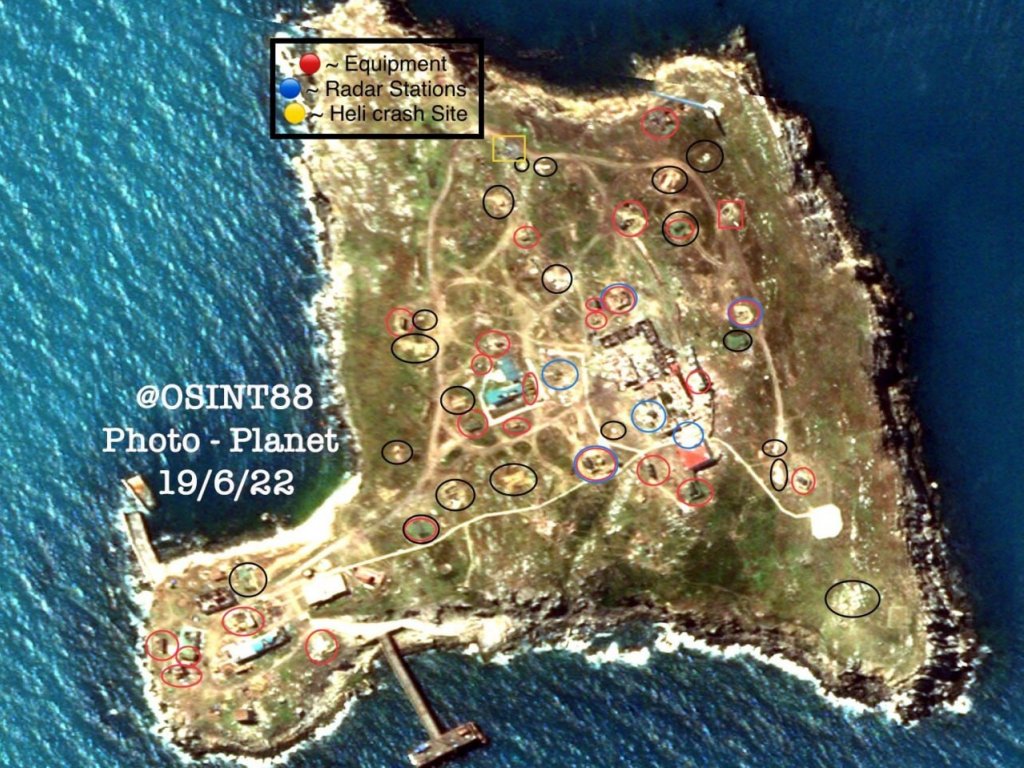 We are publishing all currently known details of the destruction of the Russian invaders on the Zmeiny Island in the Odessa region as a result of the strikes of Ukrainian heterogeneous forces inflicted on June 20.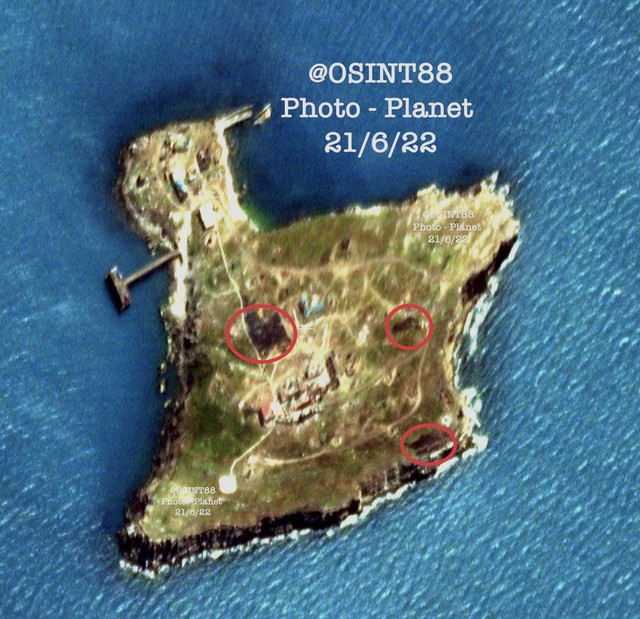 The details of yesterday's attack by the Armed Forces of Ukraine on Snake Island in the Odessa region are being clarified. For starters, here are footage taken on June 19, before the Ukrainian strikes.

It was their Russian propagandists who used for fakes, it seems, that our strikes were ineffective. Then the speaking head of the so-called Russian Ministry of Defense Konashenkov blurted out about dozens of downed Ukrainian missiles and even shells for MLRS, destroyed all over southern Ukraine, including in Odessa, Bayraktars, etc. In short, the Russians say that they destroyed several times more Bayraktars than they were made in Turkey for all customer states. To believe the Russians is not to respect yourself.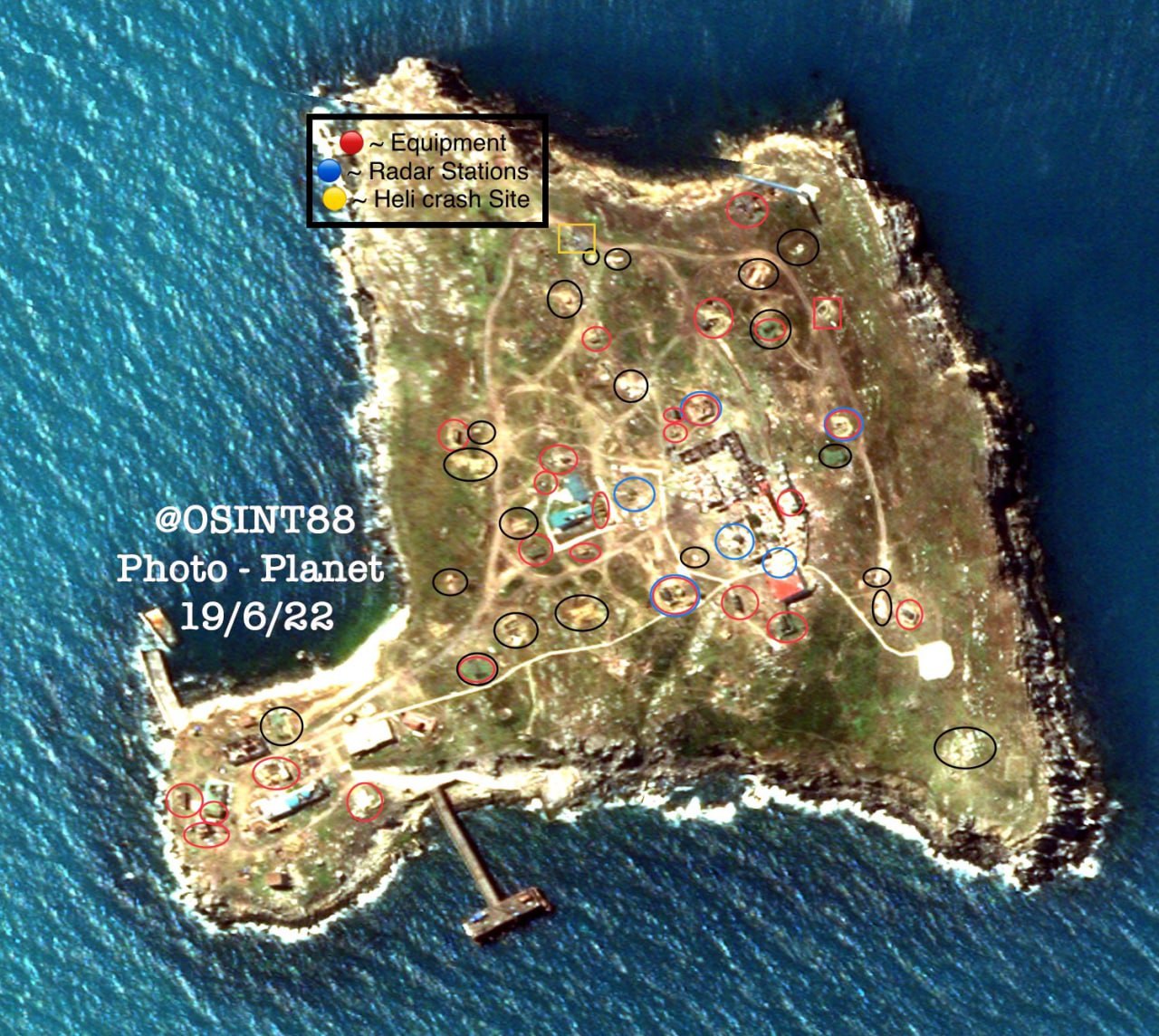 Last night, we learned from the operational command "South" and Minister of Defense Reznikov that the Armed Forces of Ukraine really delivered a powerful blow to Zmeinoye and inflicted significant losses on the invaders on the island.
On the satellite images of the island published today for April 21, after the impact, there are very significant destruction and the consequences of fires in several places - and this is comparable in the form of "it was - it became." Also, the operational command "South" reported additionally that the anti-aircraft artillery complex "Pantsir", a radar installation and several vehicles were destroyed on the island. And these are just confirmed facts.
The operation of the Armed Forces of Ukraine to destroy the invaders on Zmeiny Island continues.
Snake Island before the APU strikes on June 19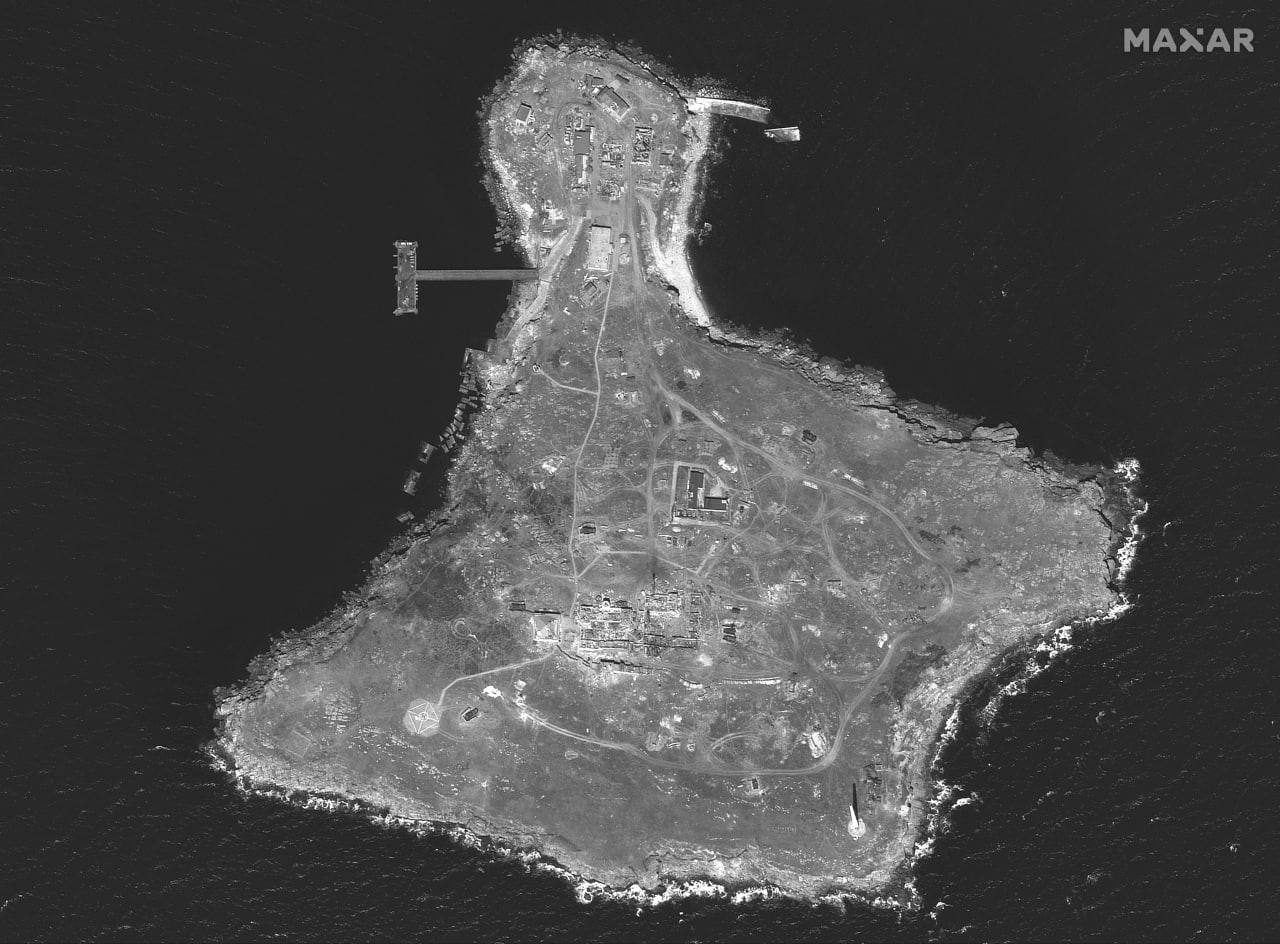 Snake Island after the attacks of the Armed Forces of Ukraine on June 21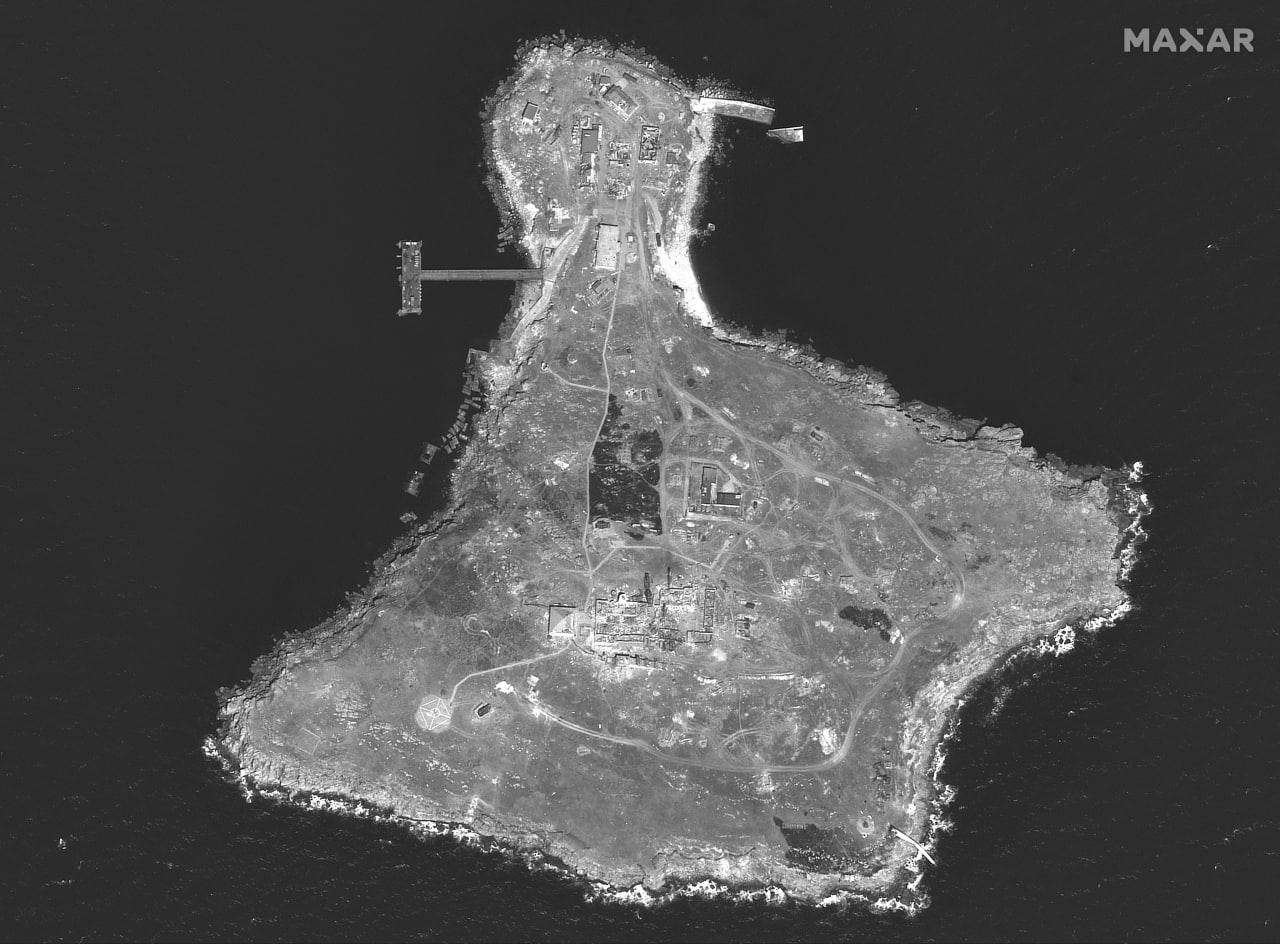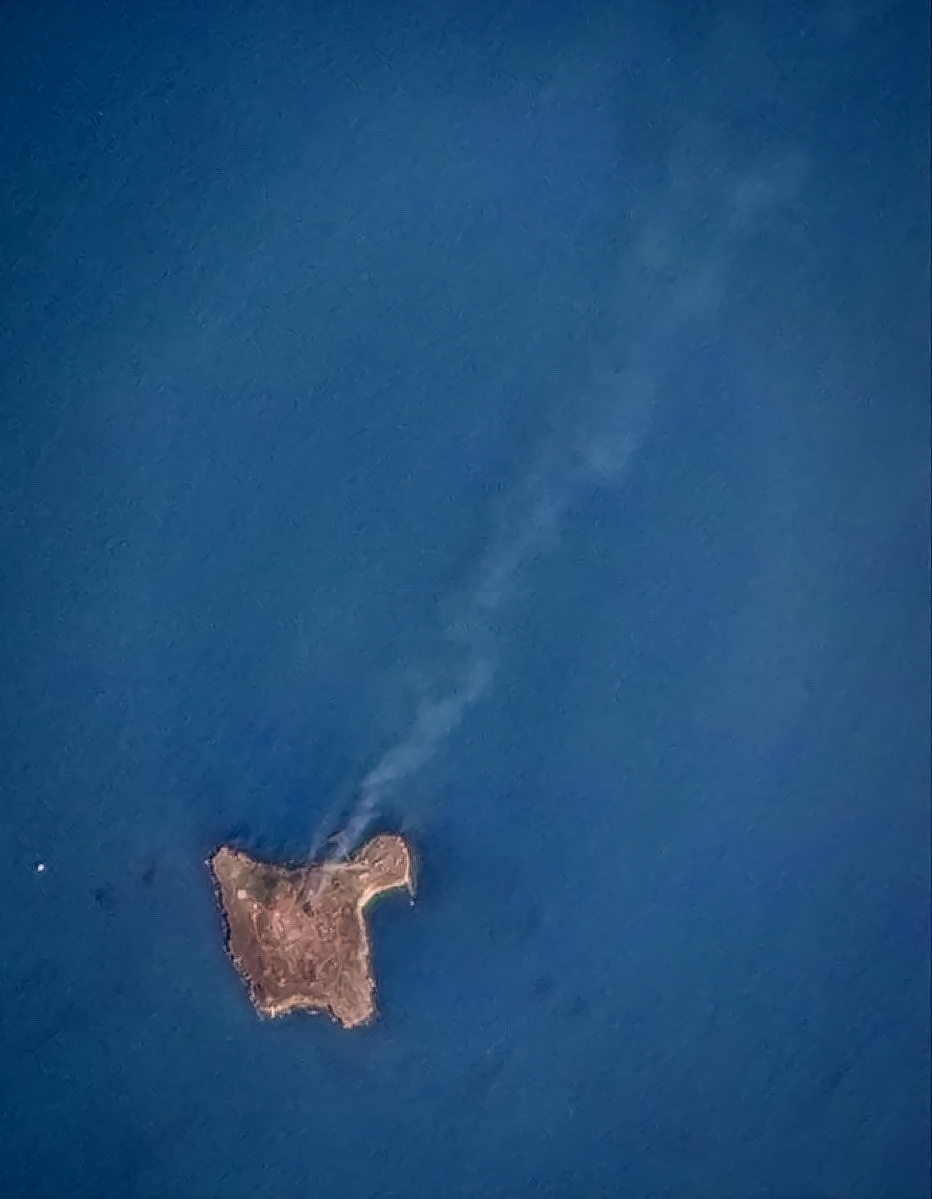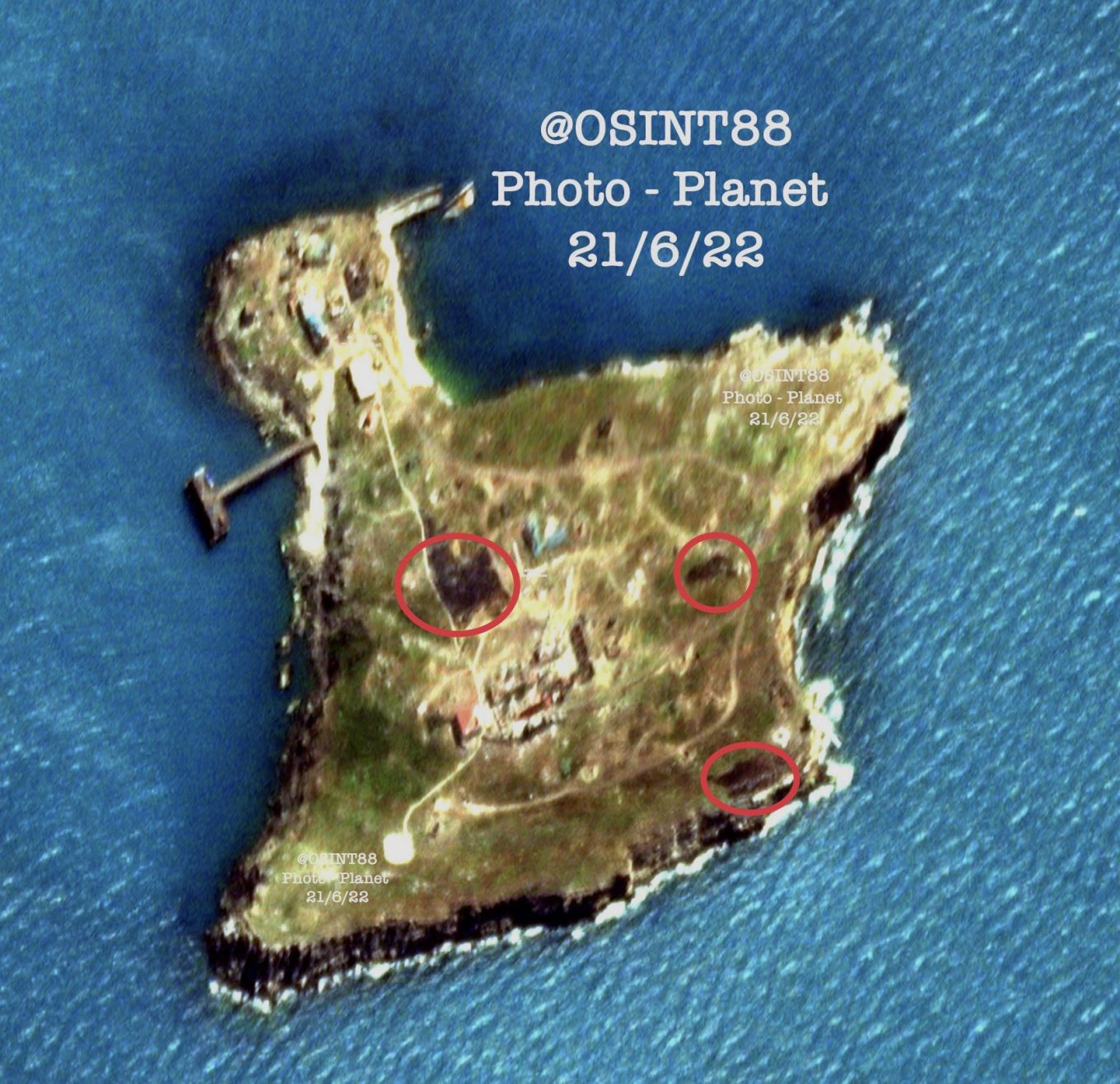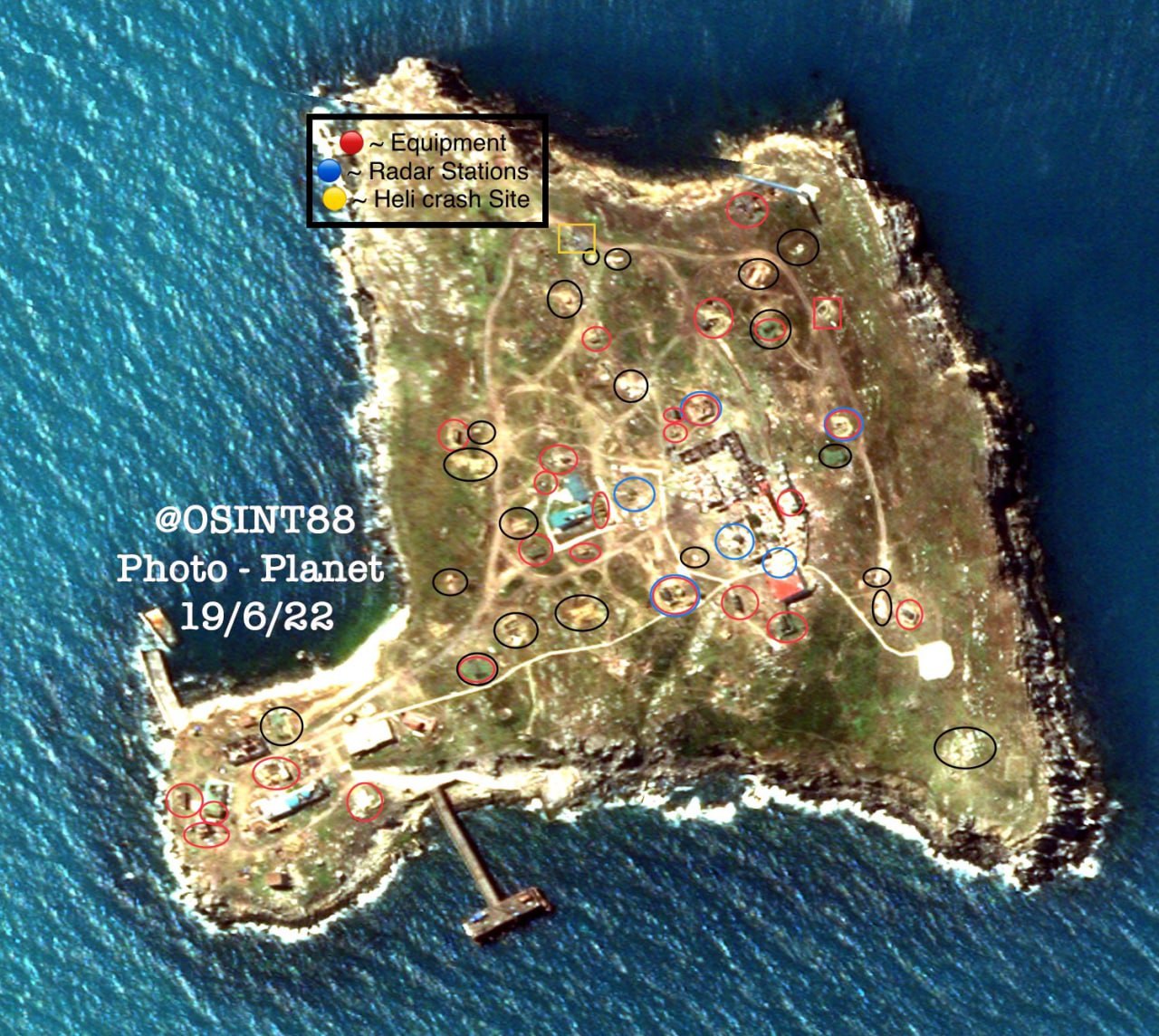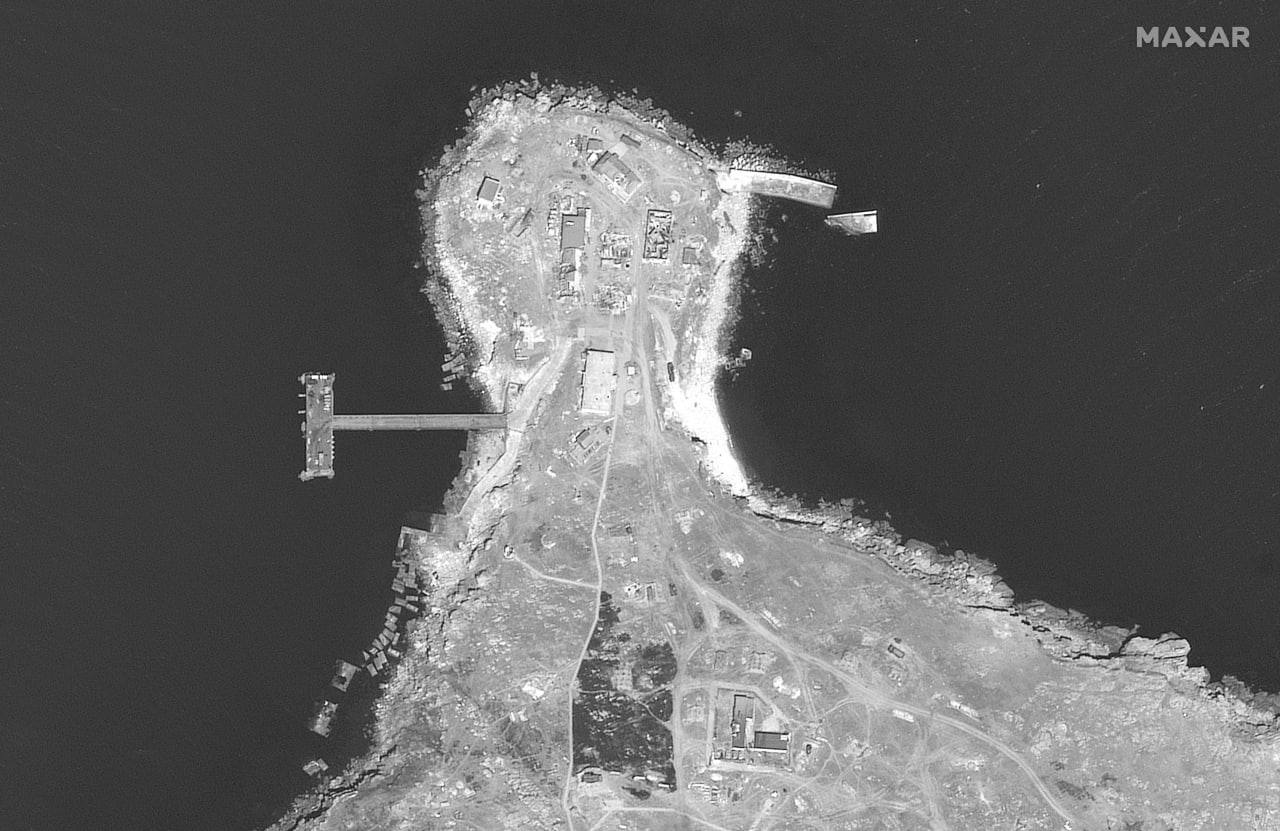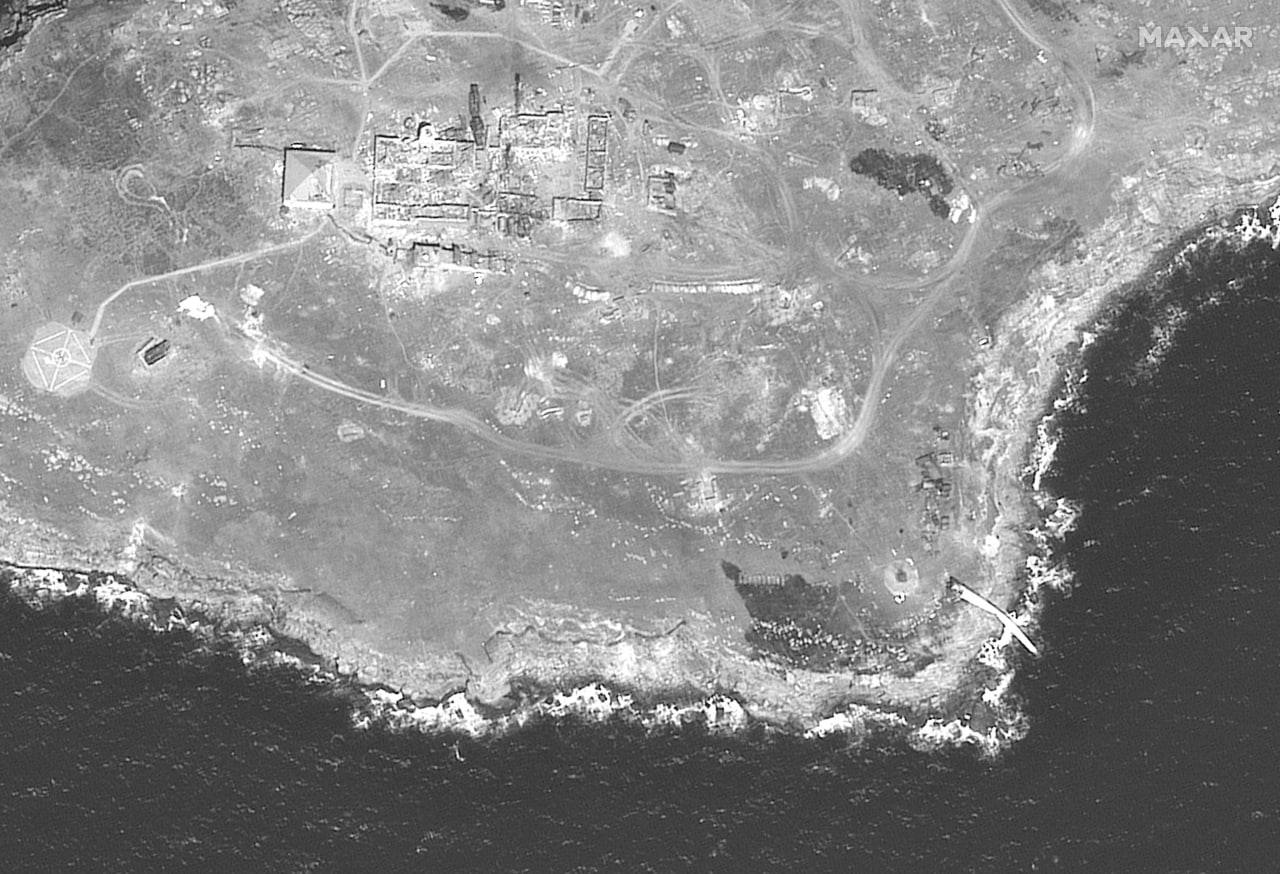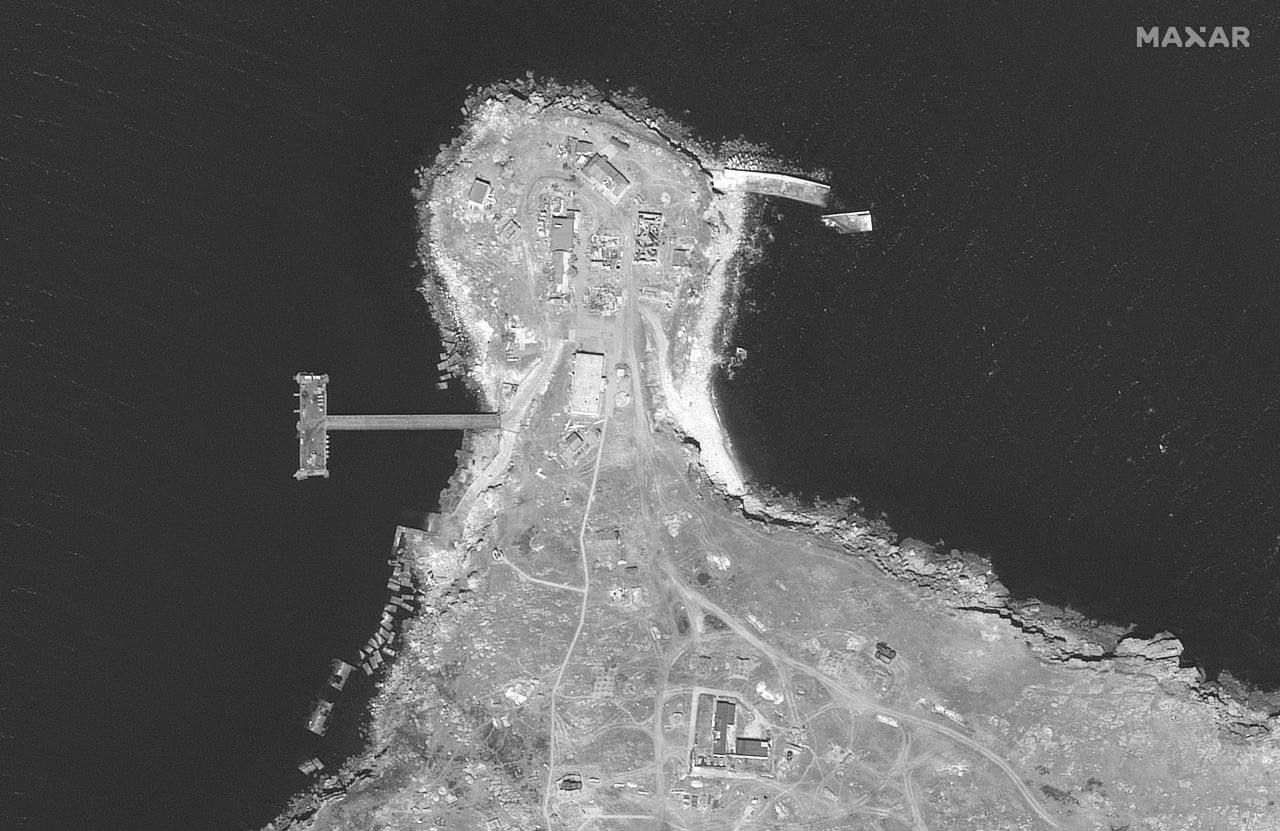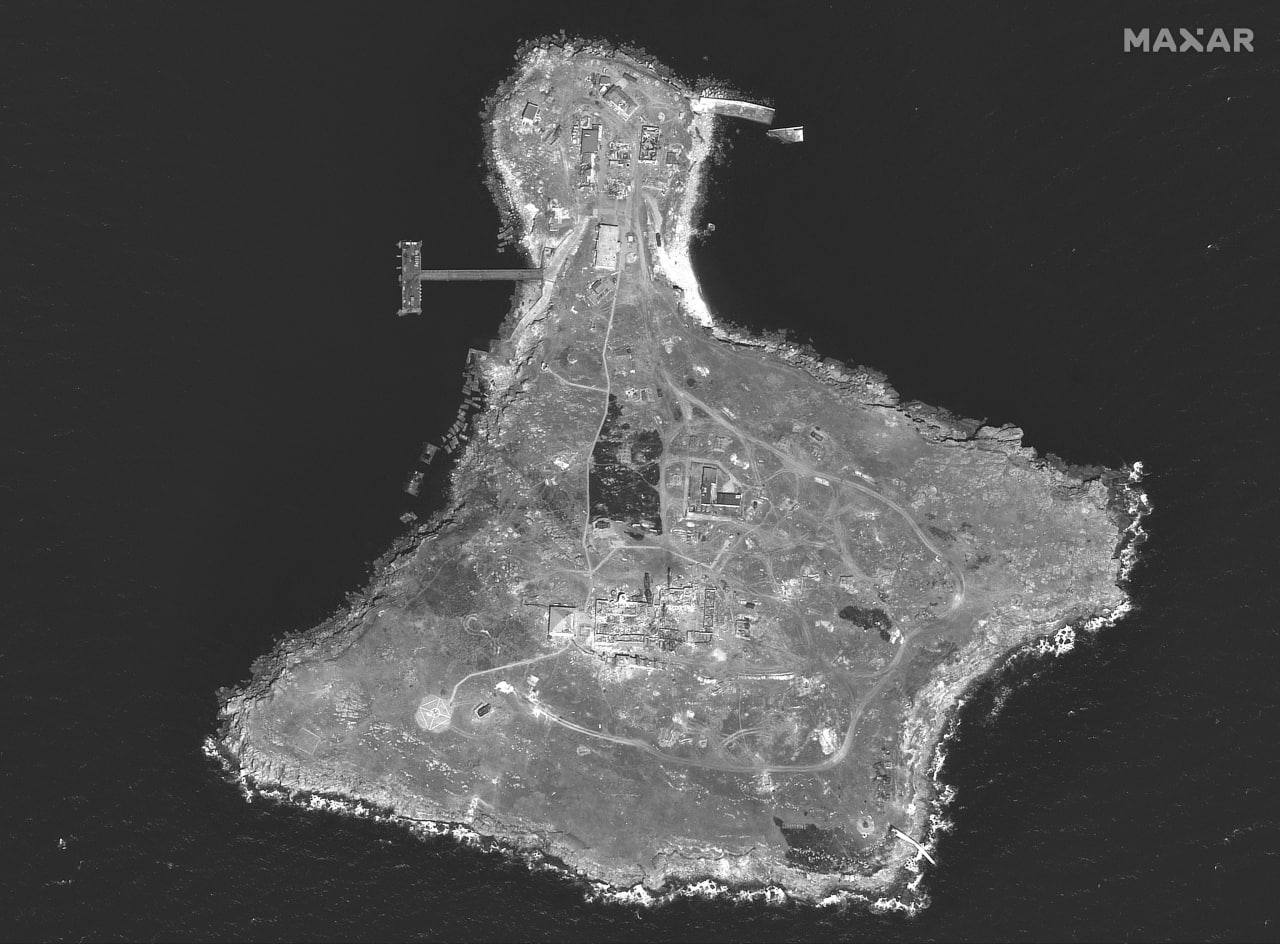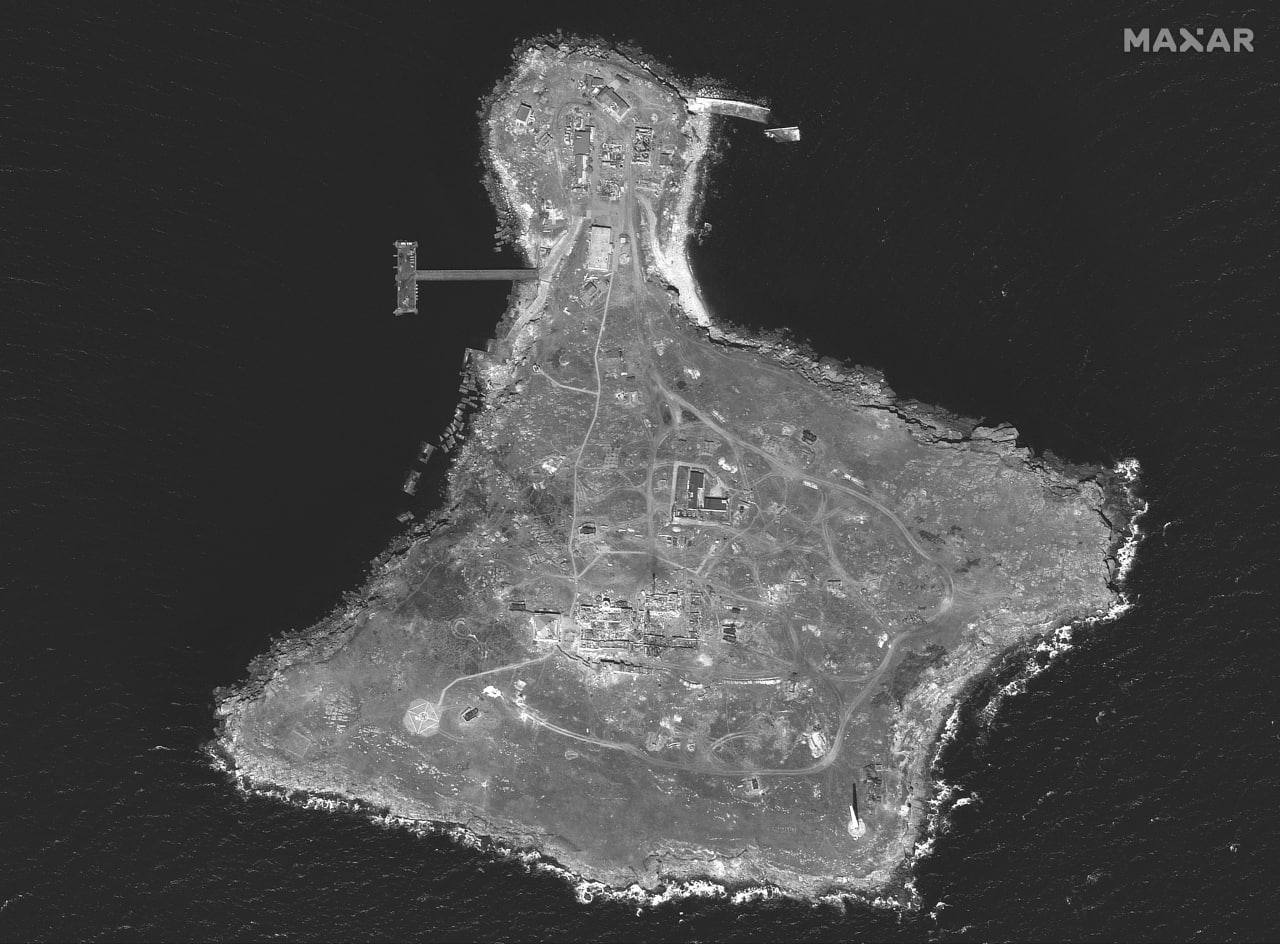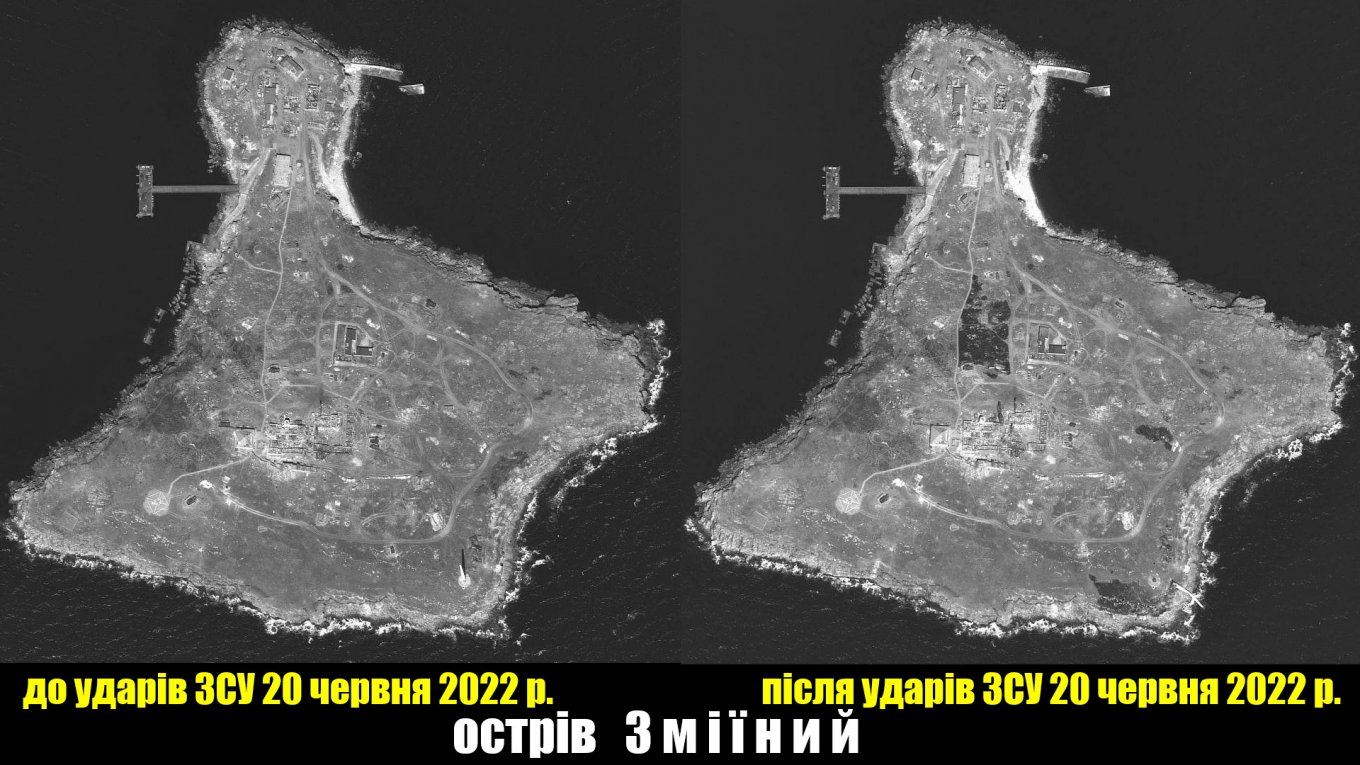 Read also:
In Russia, a junkie son killed his mother, threw her body off the balcony and killed himself by cutting off his penis
Spanish media: Putin's ex-wife sells apartments in Spain
Original sabotage: employees of a Russian defense company "spoiled" Pantsyr air defense system for a blogger's money (PHOTOS)
Analogies of wars: Soviet-Afghan vs. Russian-Ukrainian
Ukrainian Armed Forces destroy enemy electronic warfare system "Palantyn" (video)
How are Russian athletes in uniform going to infiltrate the Olympics? An investigation by Glavkom
Ukrainian paratroopers show how they destroyed a Russian Terminator armored personnel carrier