In a day, Russia lost approximately 400 of its soldiers in Ukraine - the General Staff of the Armed Forces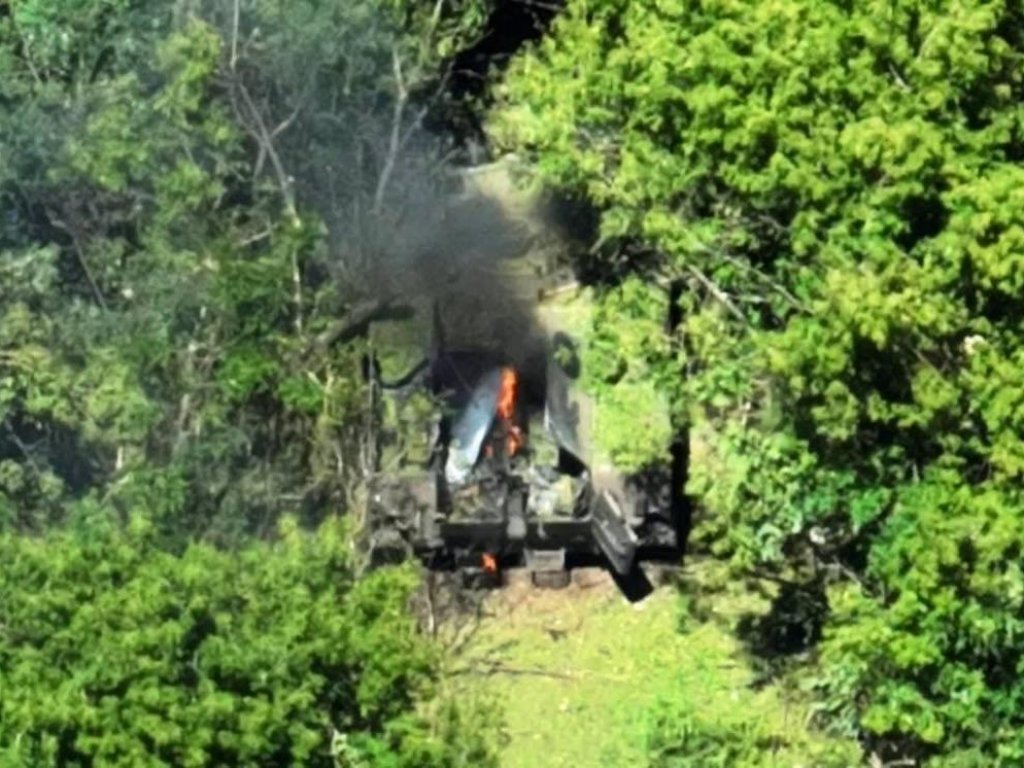 The armed forces of Ukraine destroyed approximately 46,250 occupiers during the full-scale Russian war, including 400 just yesterday, August 25.
This is reported by the General Staff of the Armed Forces.
Approximate losses of the occupiers in equipment:
tanks — 1,936 (+7 for yesterday);
armored fighting vehicles — 4,251 (+6);
artillery systems — 1,040 (+3);
rocket salvo systems — 272;
anti-aircraft defense means — 148;
airplanes — 234;
helicopters — 202;
operational-tactical level drones — 834 (+6);
cruise missiles — 196;
ships/boats — 15;
automotive equipment and tankers — 3,162 (+2);
special equipment - 99.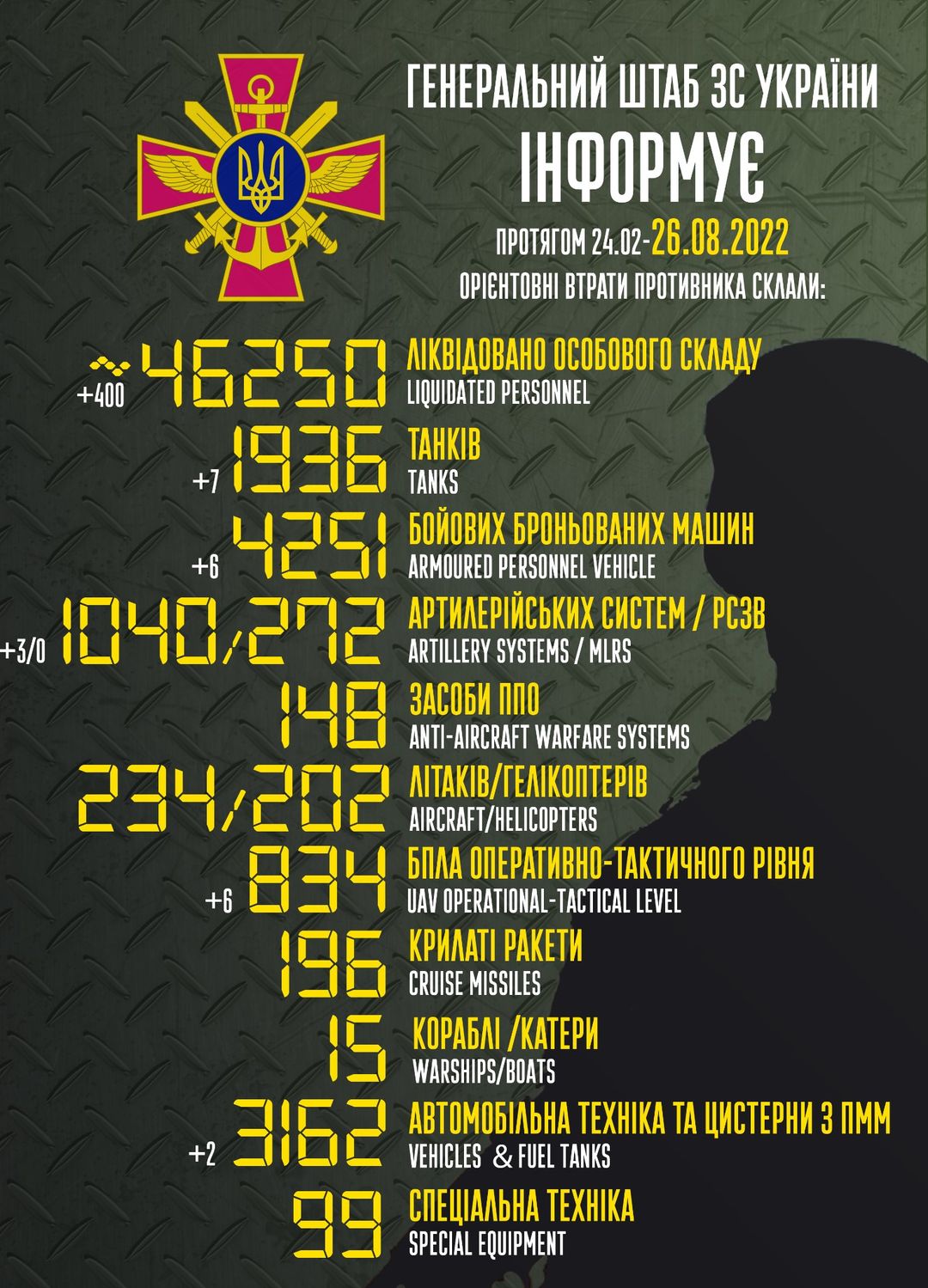 Russians suffered the most losses on August 24 in the Donetsk direction. The final data on the losses of the occupiers is still being clarified.
Russia Losses of Ukraine
Ukraine does not disclose information about losses among its military. The Ministry of Defense said that information on the number of dead Ukrainian soldiers will remain closed until the end of martial law.
At the beginning of June , approximately 60-100 Ukrainian soldiers were killed every day , and another 500 were injured, the president said. Already on July 22, Zelensky said that the losses of the Ukrainian army were reduced to 30 dead and 250 wounded per day thanks to weapons from partners.
On August 22, the Commander-in-Chief of the Armed Forces of Ukraine, Valery Zaluzhnyi, announced that "almost 9,000 heroes died", but did not specify the period for which this number was.
Read also:
Regular speeding: a people's deputy from "Batkivshchyna" Andrii Nikolayenko hit an 18-year-old girl to death
The losses of the invaders are approaching 250 thousand soldiers - data from the General Staff
How Russia hit high-rise residential buildings in Ukraine this year
Ukraine stopped one step away from the "bronze" at the Fencing Championship in women's team saber
Explosions in Moscow: the Ministry of Defense of the Russian Federation commented on the night attack by drones
The Armed Forces of Ukraine destroyed the Strela-10 enemy air defense system near Bakhmut (VIDEO)
Ukrainian defenders eliminated the Russian top colonel Yevgeny Vashunin, who commanded the "Leningrad Regiment"