In Kherson, the invaders opened fire on civilians, there are wounded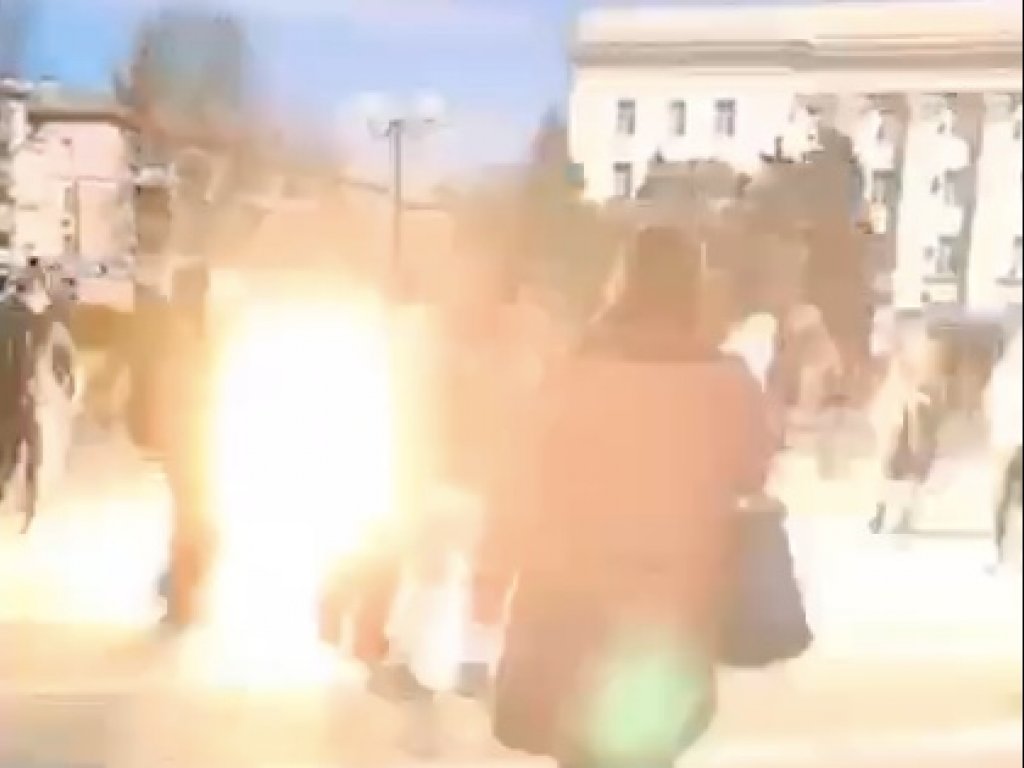 On March 21, the invaders fired at unarmed participants in a rally against the occupation of Kherson. Putin's criminals also used stun grenades and tear gas against people.
Kherson residents report the wounded. Videos of the cynical crime of Putin's killers against Ukrainian civilians began to appear on the net.
On Monday, inflexible Kherson residents once again took to the streets of their native city demanding that the Russian occupiers get out of Ukraine.
The invaders used stun grenades against people, sprayed them with tear gas and even opened fire on unarmed residents of Kherson.
It is preliminary known about at least two Kherson residents wounded by the occupiers.
Ukraine needs your help
Stand with Ukraine and donate crypto. The funds will be used for the support of humanitarian and the Armed Forces of Ukraine.
Send BTC to this address:
1BuB5fmXdzdeZKZnqp7nh9NVCfFQ4dpDdp
Send ETH Ethereum (ERC20) to this address:
0x93e116d2bd7c188415dff7633baefa7e67b75849
Send USDT (ERC-20) to this address:
0x93e116d2bd7c188415dff7633baefa7e67b75849
Send USDT (TRC-20) to this address:
TPnVwdL9BHGnfjqoZyQQriL2iPPPgKXqpw