In Melitopol, Kadyrovites raped a Russian propagandist from NTV and beat up a cameraman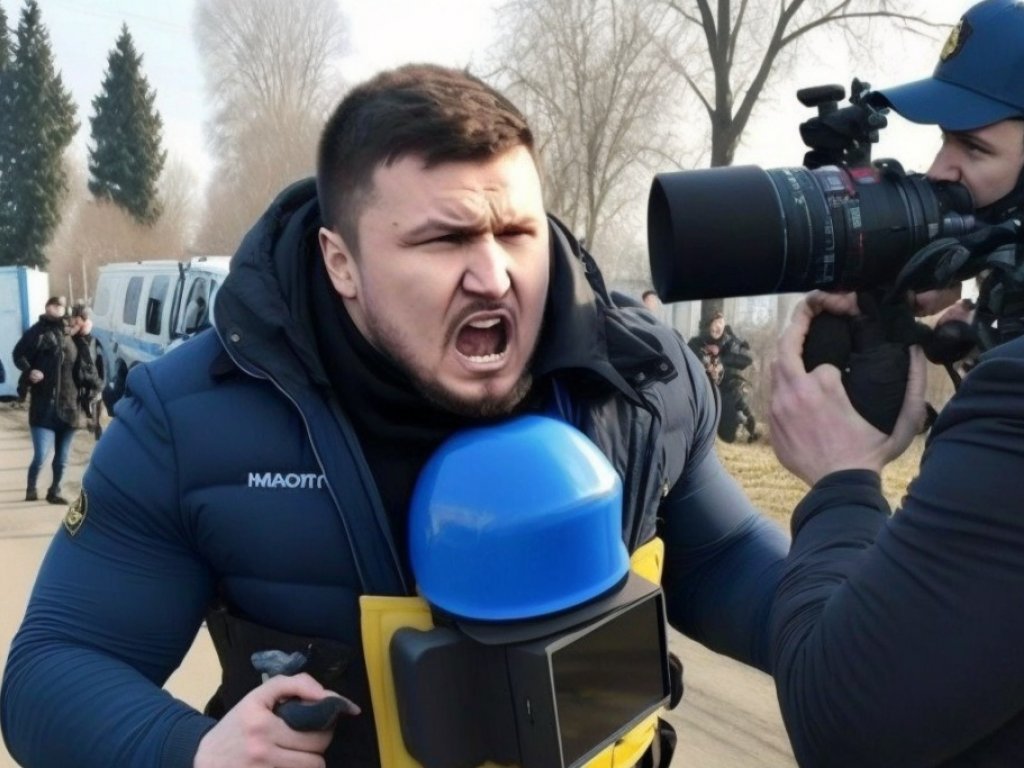 A group of Kadyrovites in Russia-occupied Melitopol in Zaporizhzhya temporarily attacked a film crew of the Russian propaganda channel NTV, who had come "to cover the course of SVO." The "Akhmat battalion" terrorists raped journalist Olga Zenkova and beat up the cameraman.
The NTV management called on the Investigative Committee of the Russian Federation to look into the matter and an official document was sent to the head of the Investigative Committee. MyUkraineis.org received it from its own sources (to see the document, scroll to the end of the news).
The authors of the channel noted that this topic was prohibited to cover in the news in order not to "discredit the army", but the management of the channel decided not to leave this issue on its own.
In the document sent to the Investigative Committee it was indicated that the propagandist Olga Zenkova and the cameraman Artem Yepifanov were in the hotel "Vorontsovsky" in Melitopol, when they were attacked by a group of persons in camouflage uniforms, who introduced themselves as "fighters of Akhmat battalion".
"As a result of the attack Yepifanov Artem Sergeevich received injuries of medium severity, which is witnessed by the protocol of examination in Melitopol city hospital №1. With regard to the reporter Olga Viktorovna Zenkova group of persons also committed violent acts of a sexual nature", - said in an appeal to the Investigative Committee.
The management of the propaganda channel complained that in the "military commandant's office" of Melitopol they refused to open a criminal case.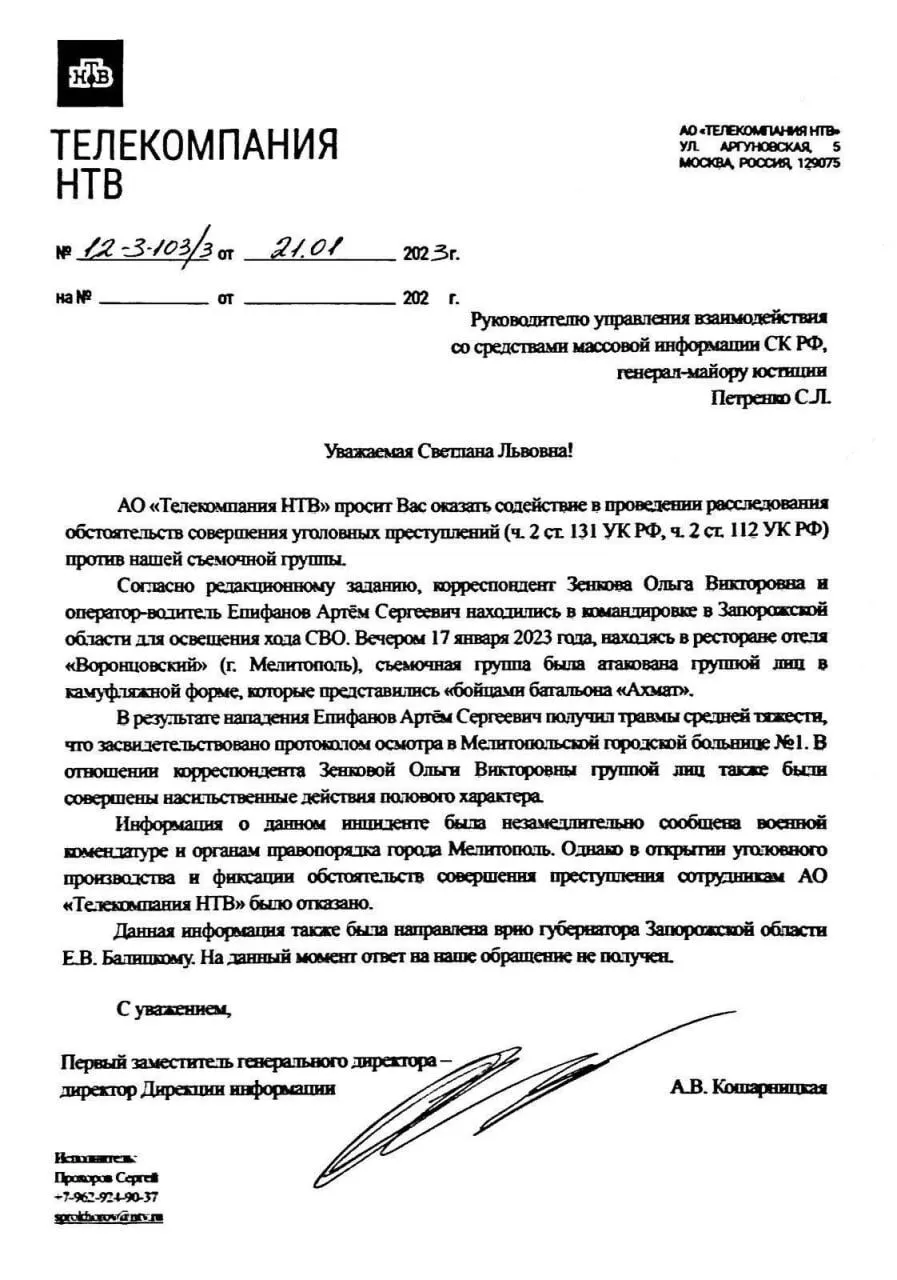 Recall: also in Zaporizhzhya in a drunken brawl the occupants killed "mobile" Vitaly P. from the Kursk region. Putin's soldiers threw the body of the "comrade" into a garbage dump, where it was chewed up by dogs.
Read also:
The losses of the invaders are approaching 250 thousand soldiers - data from the General Staff
How Russia hit high-rise residential buildings in Ukraine this year
Ukraine stopped one step away from the "bronze" at the Fencing Championship in women's team saber
Explosions in Moscow: the Ministry of Defense of the Russian Federation commented on the night attack by drones
The Armed Forces of Ukraine destroyed the Strela-10 enemy air defense system near Bakhmut (VIDEO)
Ukrainian defenders eliminated the Russian top colonel Yevgeny Vashunin, who commanded the "Leningrad Regiment"
China secretly sold drones to Russia for more than $100 million - Politico