In Zaporizhzhia, Ukrainian soldiers burned a Russian BTR-82A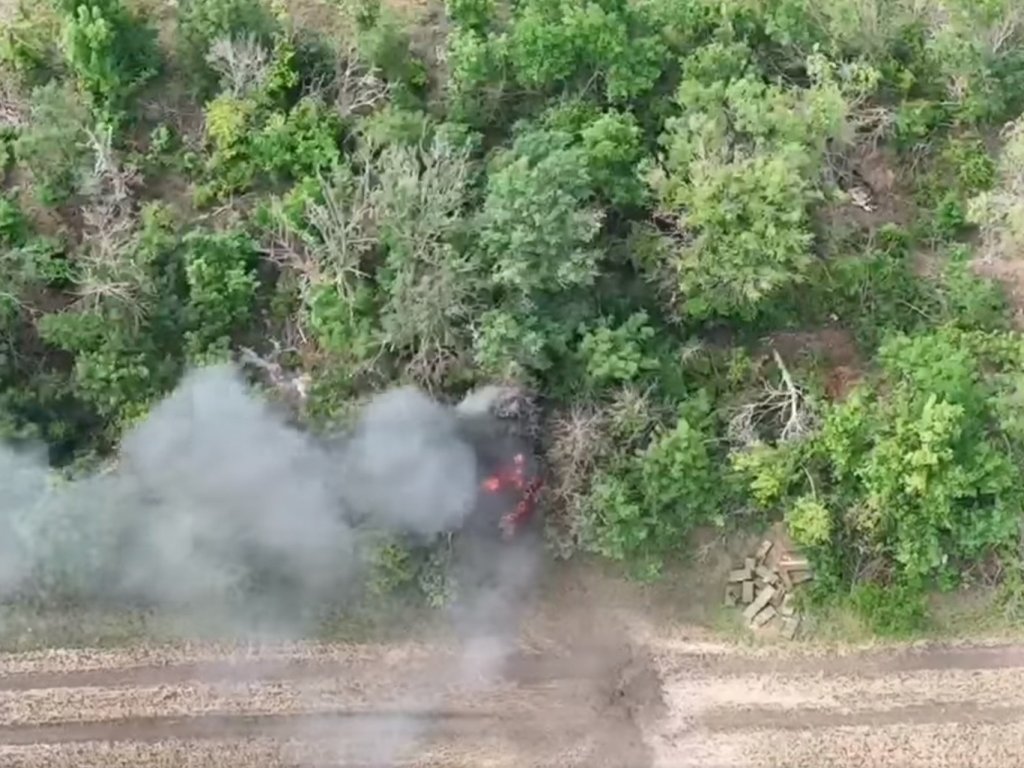 Defense forces of Ukraine destroyed enemy armored vehicles in the direction of Zaporozhye.
The corresponding video was published by the Zaporizhia Separate Territorial Defense Brigade
Soldiers of the advanced unit of one of the battalions of the ground defense brigade, in cooperation with a unit of the Armed Forces of Ukraine, destroyed the BTR-82A wheeled armored personnel carrier of the occupying forces of the Russian Federation.
Enemy equipment was burning in the forest between the fields near the field road.
Judging by the ammunition boxes near the burning armored personnel carrier, the positions of the occupying forces were located there.
"The Zaporizhia direction of resistance to Russian aggression remains steadily tense.
But 24 hours a day, our glorious guys keep watch on the front line to preserve peace and tranquility in the cities and villages of free Ukraine.
Together we will win! Glory to Ukraine!", the territorial defense brigade said.
In their report, the ground defense fighters did not specify what kind of weapon was used to destroy the Russian BTR-82A. Probably the car was hit by artillery or mortar fire of the Defense Forces.
It is clear from the published video that the Ukrainian military observed the enemy's positions and the consequences of the damage to the armored personnel carrier from a drone.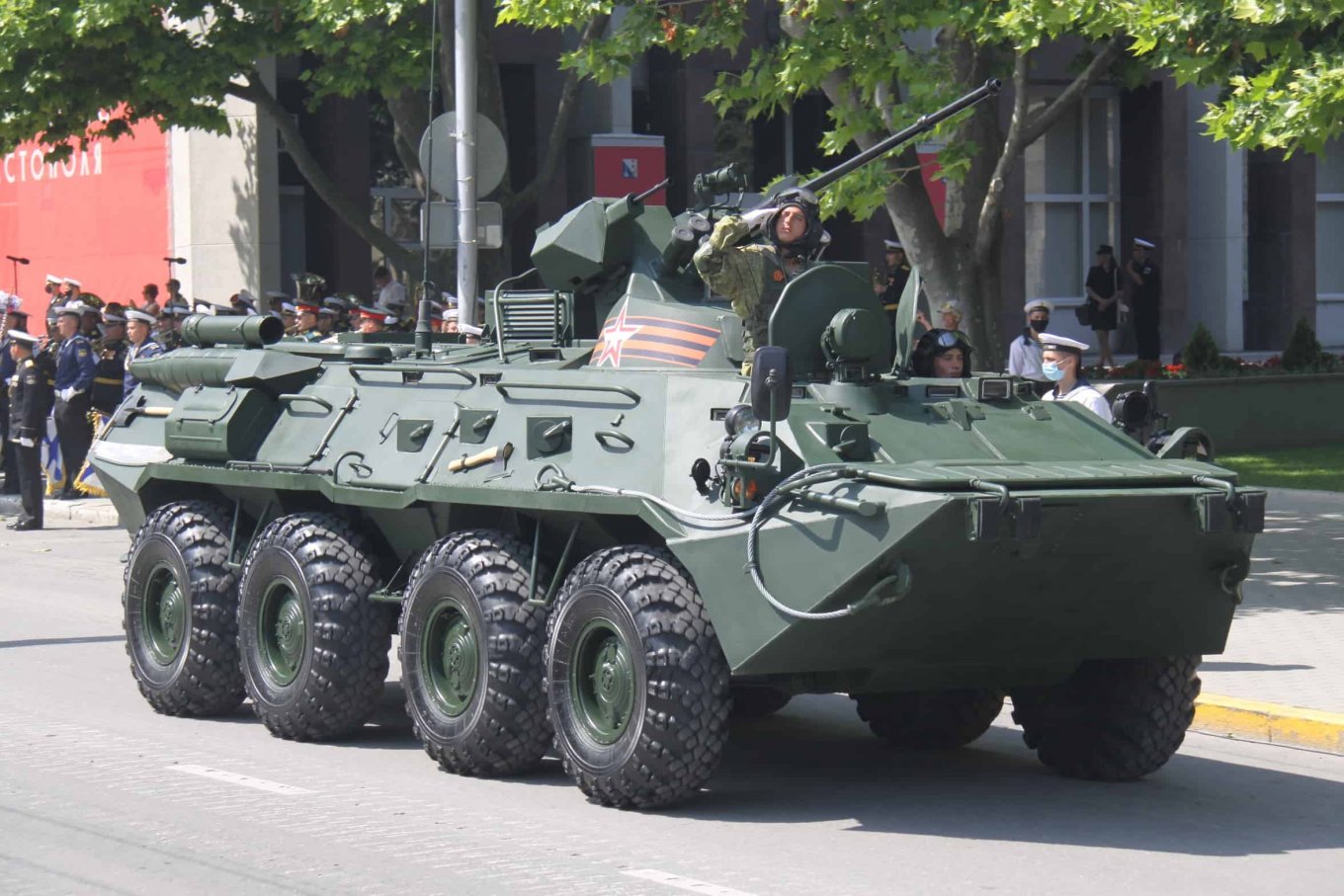 BTR-82 is a deep modernization of the Soviet BTR-80 armored personnel carrier, which received a new turret with a 30-mm 2A72 gun. The armored personnel carrier is designed for the transportation of units, their fire support in battle, the destruction of manpower, anti-tank weapons and lightly armored enemy vehicles.
The body of the armored personnel carrier is a modernized body of the BTR-80. It provides placement of the landing party, overcoming water obstacles, protection from weapons of mass destruction. Anti-bullet armoring of the hull and turret provides protection against small arms bullets and fragments of mines and projectiles.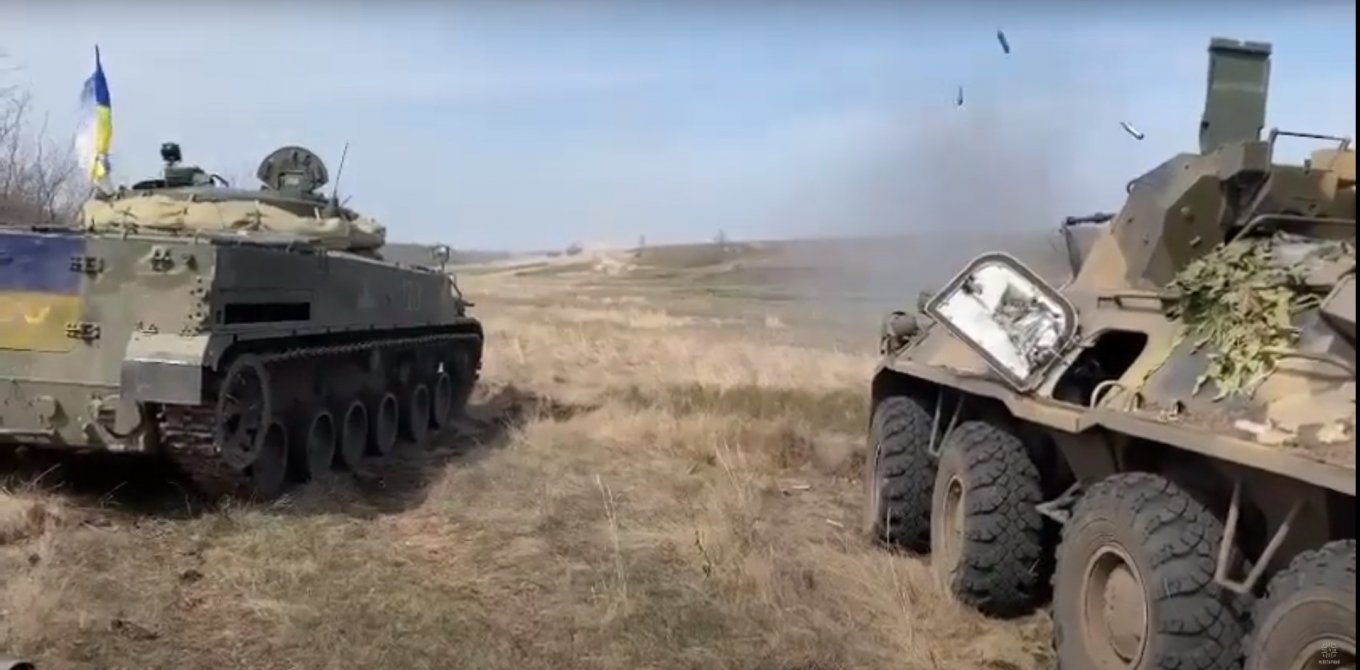 Read also:
The losses of the invaders are approaching 250 thousand soldiers - data from the General Staff
How Russia hit high-rise residential buildings in Ukraine this year
Ukraine stopped one step away from the "bronze" at the Fencing Championship in women's team saber
Explosions in Moscow: the Ministry of Defense of the Russian Federation commented on the night attack by drones
The Armed Forces of Ukraine destroyed the Strela-10 enemy air defense system near Bakhmut (VIDEO)
Ukrainian defenders eliminated the Russian top colonel Yevgeny Vashunin, who commanded the "Leningrad Regiment"
China secretly sold drones to Russia for more than $100 million - Politico