Missile strikes from the territory of Belarus - a large-scale provocation of the Russian Federation in order to draw them into the war against Ukraine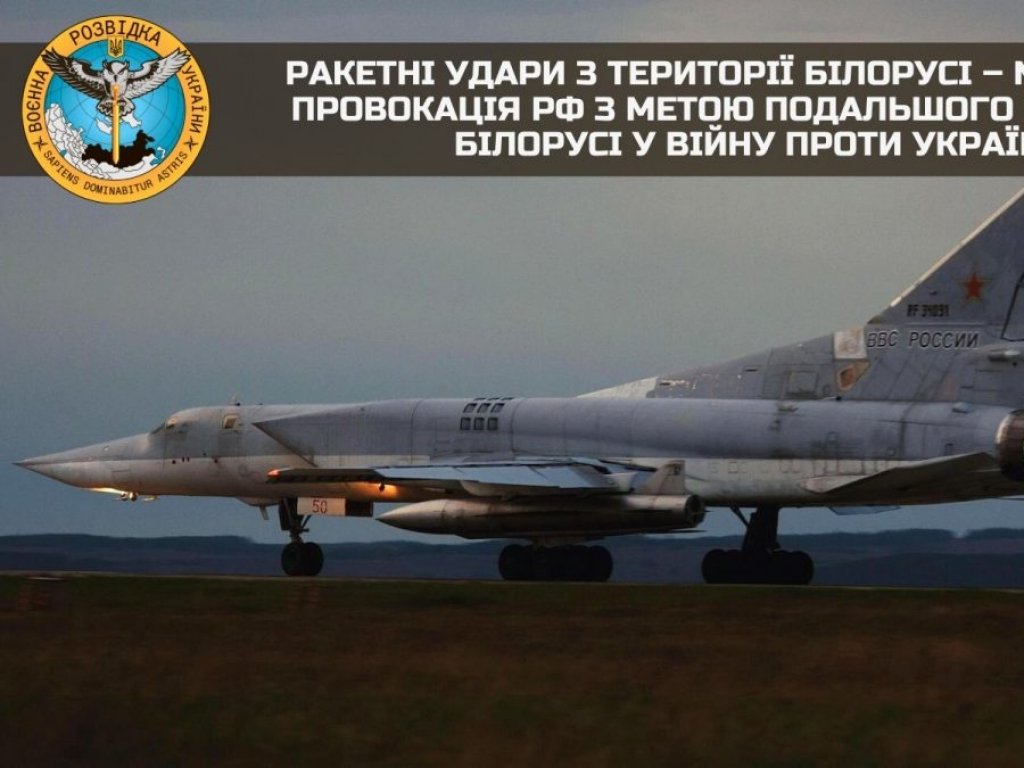 On the night of June 25, a massive missile and bomb attack was carried out on the territory of Ukraine. In particular, Russian bombers "worked" directly from the territory of Belarus. For this purpose, six Tu-22M3 aircraft were involved, which launched 12 X-22 cruise missiles.
The launch line is the area of ​​the town of Petrykov, not far from Mozyr, approximately 50-60 kilometers from the state border of Ukraine. The bombers took off from the airport "Shaykovka" Kaluga region of Russia. Then through the territory of Kaluga and Smolensk regions entered the airspace of Belarus. After launching the missiles, they returned to Shaykovka Airport in Russia. The blow was inflicted on Kyiv, Chernihiv and Sumy regions.
This is the first case of an air strike on Ukraine directly from the territory of Belarus. Today's shelling is directly related to the Kremlin's efforts to involve Belarus in the war in Ukraine as a direct participant.
We remind you that yesterday it became known about the arrival of Russian sabotage groups on the territory of Mozyr, Belarus, which are planning to blow up houses, schools and hospitals in the city. Possible provocations can be submitted in response to Ukraine's air strikes.
Read also:
The losses of the invaders are approaching 250 thousand soldiers - data from the General Staff
How Russia hit high-rise residential buildings in Ukraine this year
Ukraine stopped one step away from the "bronze" at the Fencing Championship in women's team saber
Explosions in Moscow: the Ministry of Defense of the Russian Federation commented on the night attack by drones
The Armed Forces of Ukraine destroyed the Strela-10 enemy air defense system near Bakhmut (VIDEO)
Ukrainian defenders eliminated the Russian top colonel Yevgeny Vashunin, who commanded the "Leningrad Regiment"
China secretly sold drones to Russia for more than $100 million - Politico