Missile war at railway substations in Lviv and Transcarpathia: people without light, water, internet and gas (video)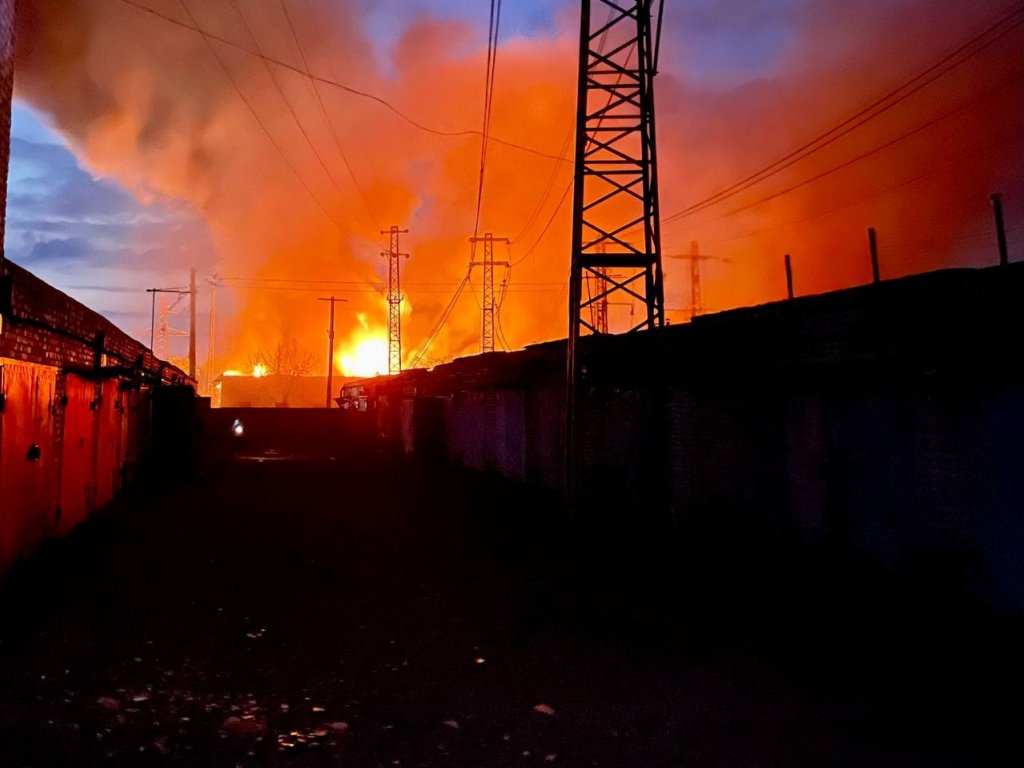 In the evening of May 3, the Russian military staged a large-scale shelling of Ukraine. The blows were inflicted specifically on the energy infrastructure of the railway. With the use of cruise missiles, the Russian Federation is trying to stop the transfer of heavy weapons from western Ukraine to the south and east - artillery, tanks, armored vehicles, shells and more. For the first time since the beginning of the war, Transcarpathia was attacked.
According to the Air Force Command , a total of about 18 missiles were fired in Ukraine. Russian troops fired missiles at six railway stations in central and western Ukraine. Oleksandr Kamyshin, Chairman of the Board of JSC Ukrzaliznytsia, clarified in a telegram that the damage to the infrastructure was severe.
"In the evening of May 3 - air alarm throughout Ukraine. Strategic bombers of Russia Tu-95 or Tu-160 launch a missile strike from the Caspian region. Approximately 18 missiles were fired, which hit the infrastructure of Dnepropetrovsk, Kirovograd, Lviv, Vinnytsia Kyiv and Zakarpattia oblasts. Missiles were also fired at Odesa and Donetsk oblasts from other means, "the Armed Forces Command said in a statement.
Consequences of rocket attacks in Lviv
The city was subjected to a powerful missile attack. As a result of the impact, three power substations were damaged, and there are power outages in parts of the city. Two pumping stations were left without electricity. Lviv Mayor Andriy Sadovy said that water supply is being restored through alternative sources of electricity. There was also a delay in the movement of trains at the entrance to Lviv . (Ukrzaliznytsia publishes the actual time of train delays, - Ed.).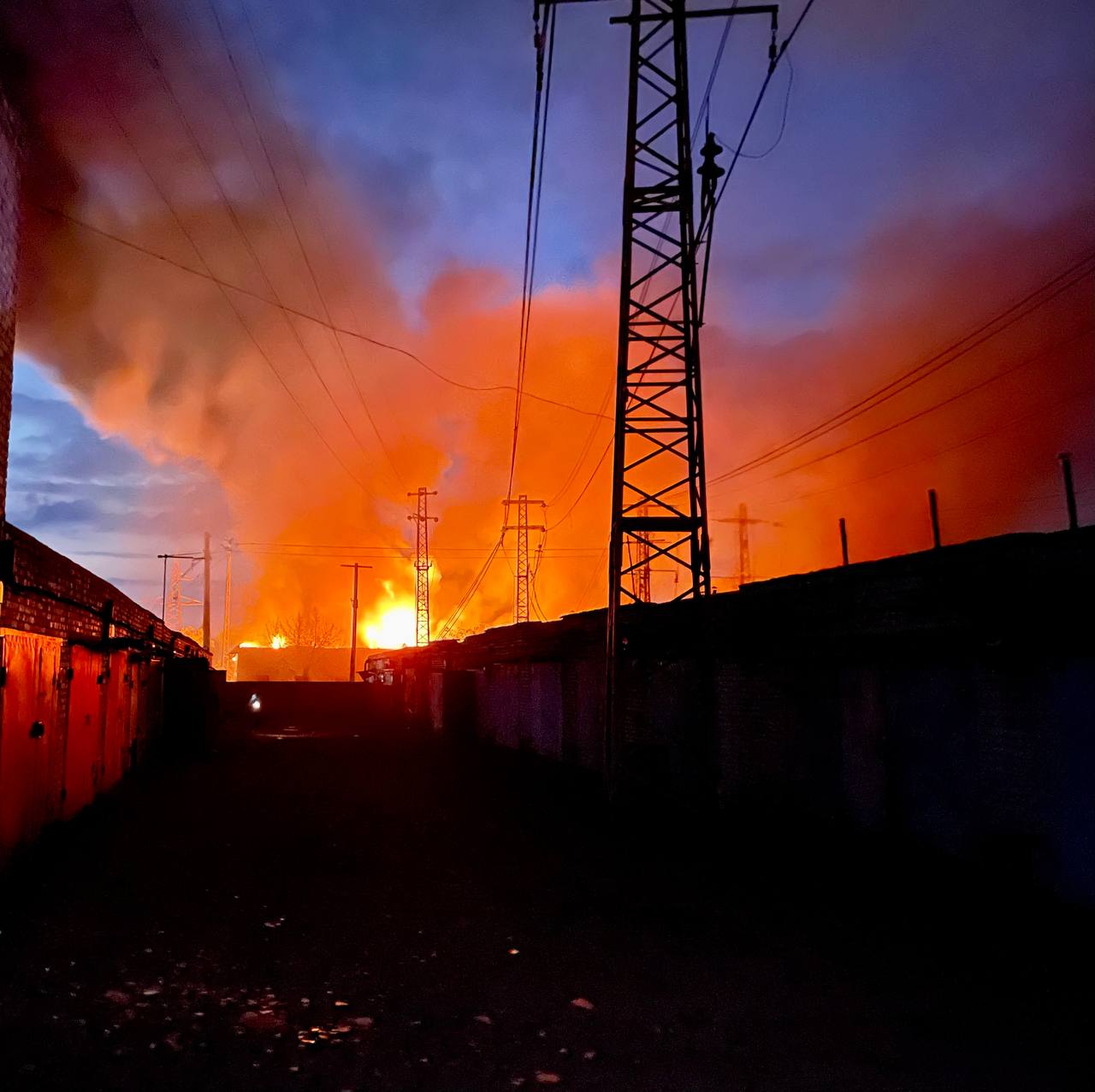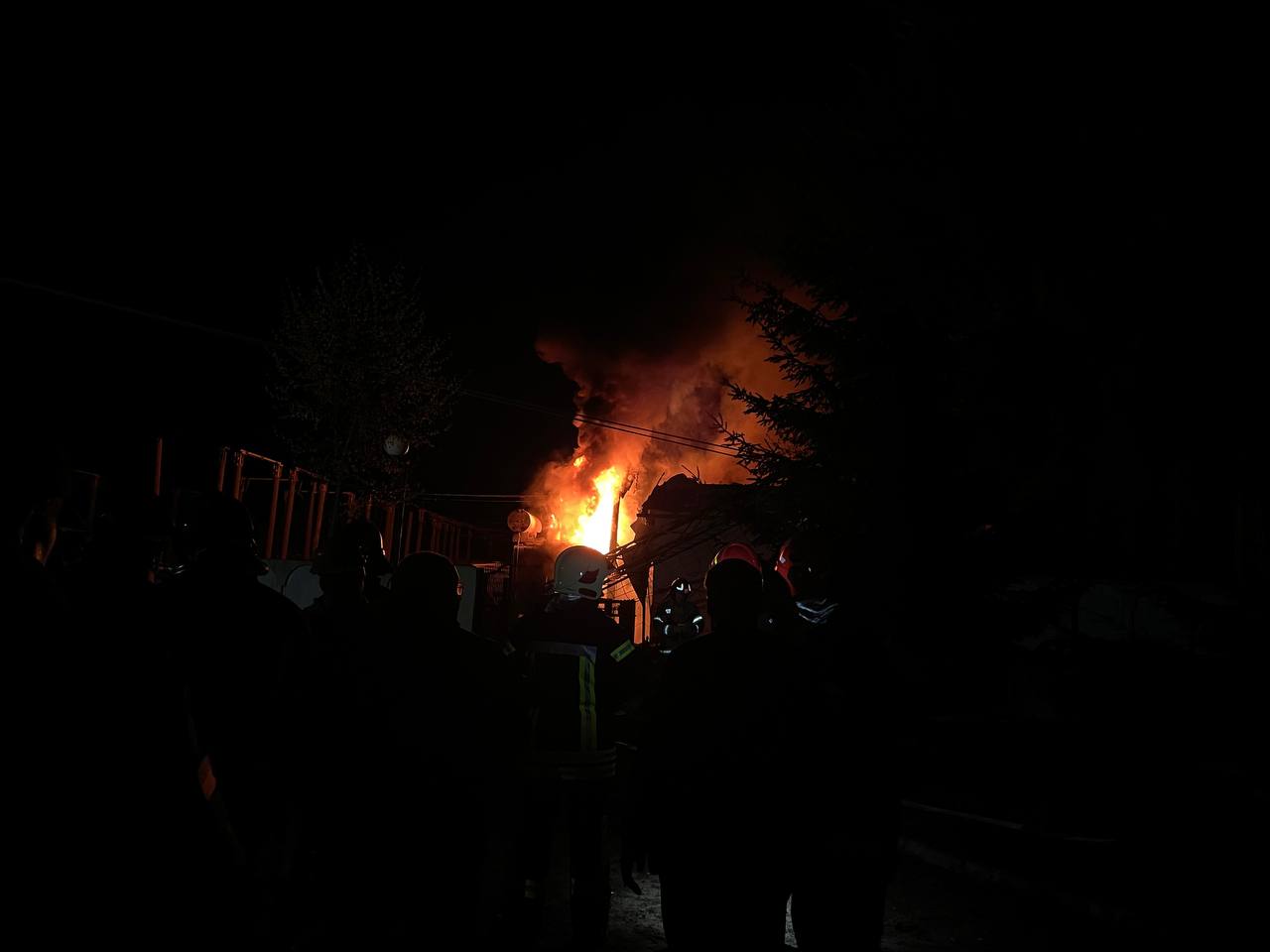 After the shelling in Lviv, a mass disconnection from the Internet began. Netblocks, a global network monitor, said the number of connections in the city fell by 87%.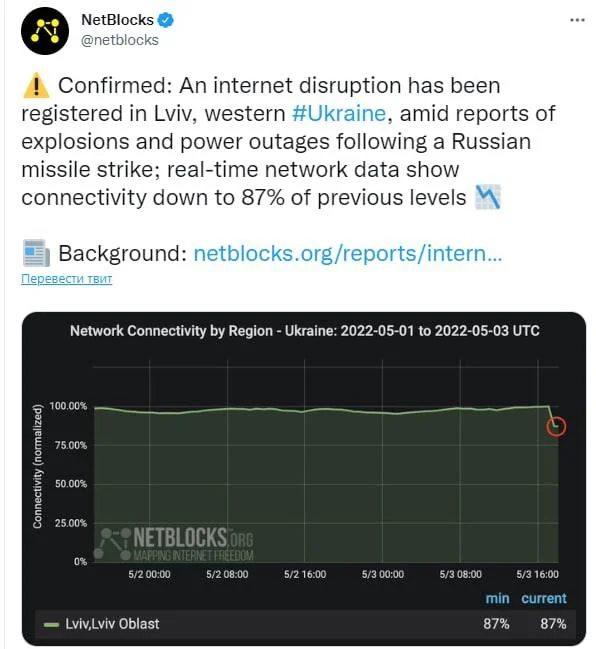 According to the head of the Lviv OVA Maksym Kozytskyi, according to preliminary information, our air defense forces shot down two of the six enemy missiles over the Lviv region. Two people went to medical facilities in the region with shrapnel wounds. According to them, they were not far from the places of explosions. The condition of the victims is moderate.
The moment of the rocket explosion in Lviv (video)
WARNING! The video contains obscene language
Consequences of rocket attacks in Transcarpathia

According to the head of the Transcarpathian OVA Viktor Mykita, the rocket hit one of the railway substations in the mountainous area - near the station in Volovets. This happened during an air raid.
"Windows were broken at facilities within a radius of 500 meters, rocket debris damaged cars nearby. As a result of the missile strike, 57 houses in Volovets were left without gas supply. The gas distribution pipeline was damaged," the Zakarpattia Regional State Administration said.
Emergency crews are working at the scene to restore electricity and gas supply.
Read also: Is Belarus preparing for war? The army began a sudden test of response forces
The author of the words about the Russian ship after captivity: They did not know who said it. I would not return home