Officially: the occupying forces broke through to Azovstal (video of heavy fighting)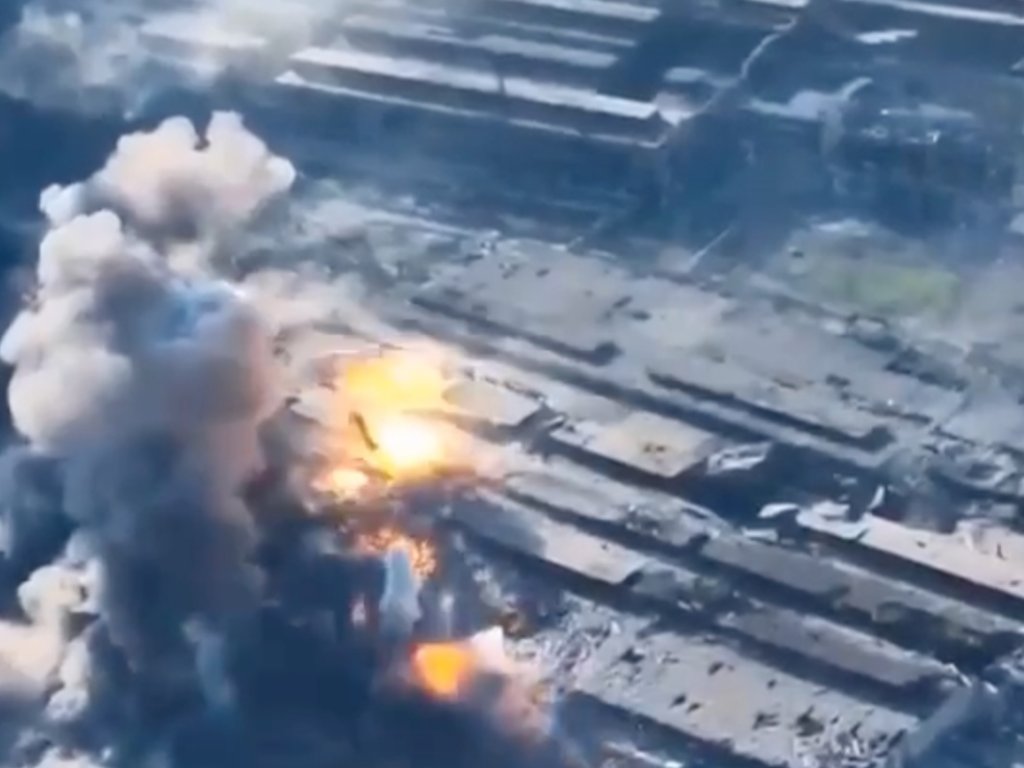 Russia's occupying forces are already on the territory of Azovstal, and communication with Ukrainian defenders has now been restored.
"Attempts to storm the plant continue for the second day. Russian troops are already on the territory of Azovstal," Arahamiya said, citing the words of the commander of the Azov Regiment.
The summary of the General Staff as of 18:00 stated that the Russian invading troops were trying to destroy Ukrainian units in the Azovstal area in Mariupol. At the same time, the Russians are not succeeding.
Meanwhile, information about the breakthrough of the invaders at Azovstal appeared in the media today. It was reported that heavy fighting was taking place at Azovstal, and there was no connection with the Ukrainian fighters.
The speaker of the Ministry of Defense of Ukraine Oleksandr Motuzyanyk said earlier at the briefing that the Russian army continues to block our units near the Azovstal plant . At the same time, Oleksiy Arestovych, an adviser to the head of the President's Office, said that the information about the occupiers' breakthrough into Azovstal needed to be clarified.
"There have been numerous assault attempts. Artillery and rocket bombings have not stopped. I can't say what the situation is right now - there is no connection with our units yet," Motuzyanyk said.
As you know, Mariupol has been blocked by the Russian army since March 1. Defenders of Ukraine gathered at the Azovstal plant: the Azov Regiment, part of the Marines, border guards and the National Guard. Civilians are hiding in the dungeons of the plant from bombs and shelling by the Russian army. Yesterday, 156 civilians who were evacuated on May 1 from the Azovstal plant in Mariupol arrived in Zaporizhia. Some civilians and soldiers remain at the plant, many of them wounded.
Read also: Is Belarus preparing for war? The army began a sudden test of response forces
The author of the words about the Russian ship after captivity: They did not know who said it. I would not return home